What 'Parks and Rec' and the Chicago White Sox Have in Common
The Chicago White Sox are taking care of the fans they've got while looking at ways to increase that fanbase. With a rise in game-goers getting hit by fly balls in parks around the country, the White Sox have taken steps to reduce the problem in Chicago. The team's home stadium, Guaranteed Rate Field, seats more than 40,000 fans, but during the 2010s it has been a struggle to capture little more than half-that for home games. The team is looking for more ways to draw in fans and a crowd and is involved in a couple of game-changing ideas. One of those wild ideas has a link to the hit sitcom Parks and Recreation.

Protecting its fans with extended netting
In June 2019, the White Sox front office announced a protective netting extension beyond the dugouts to keep the fans safe. With the uptick in fan injuries from hard-hit foul balls, the Sox didn't hesitate. According to an article in the Chicago Tribune, there are a couple of contributing factors for fans suffering injuries:

"Fans are paying less attention to the game as their phones win out. The new baseballs are smaller and harder, according to pitchers and Cubs manager Joe Maddon, resulting in more home runs and more dangerous foul balls."
Within a month of their June announcement, the White Sox extended their netting to the foul poles. The netting is between 30-45 feet high. The Sox, along with the Washington Nationals, are the first two teams in the MLB to extend netting all the way down the line.

While some fans are opposed to it, others appreciate it, and so do the players. Eloy Jimenez, a Sox outfielder whose foul ball on June 10 put a woman in the hospital, told the Tribune, he is pleased with the netting. Because of the number of fouls being hit "super hard," he said, "now the fans are going to be [safer]."

Attracting fans
OK, so the White Sox haven't been playing up to their potential for much of this decade. Some of their loyal fanbase continues to come out to the park despite it all, but it is obvious attendance has been down.

When Sox announcer Jason Benetti had to call games in Anaheim in August without the help Steve Stone, it was suggested by the Sox marketing office he look for alternative help, perhaps a celebrity. He found a few, and they didn't disappoint. Benetti called balls and strikes on his own for the first game, but things got a bit crazier after that.

Game 2 saw NBA legend and ESPN basketball analyst Bill Walton, who first gave the team a pre-game pep talk, enter the booth. Walton, who admits to being a Dead Head and following the Grateful Dead wherever they go, and Benetti wore matching tie-dye tees in honor of the 50th anniversary of Woodstock. Through a never-ending stream of commentary by Walton, it was difficult for Benetti to get a word in. While Walton didn't own up to knowing much about this different type of ball game, we trust he knows more than he let on. By the way, his pep talk worked, the Sox won, 7-2.

The Parks and Rec link to the White Sox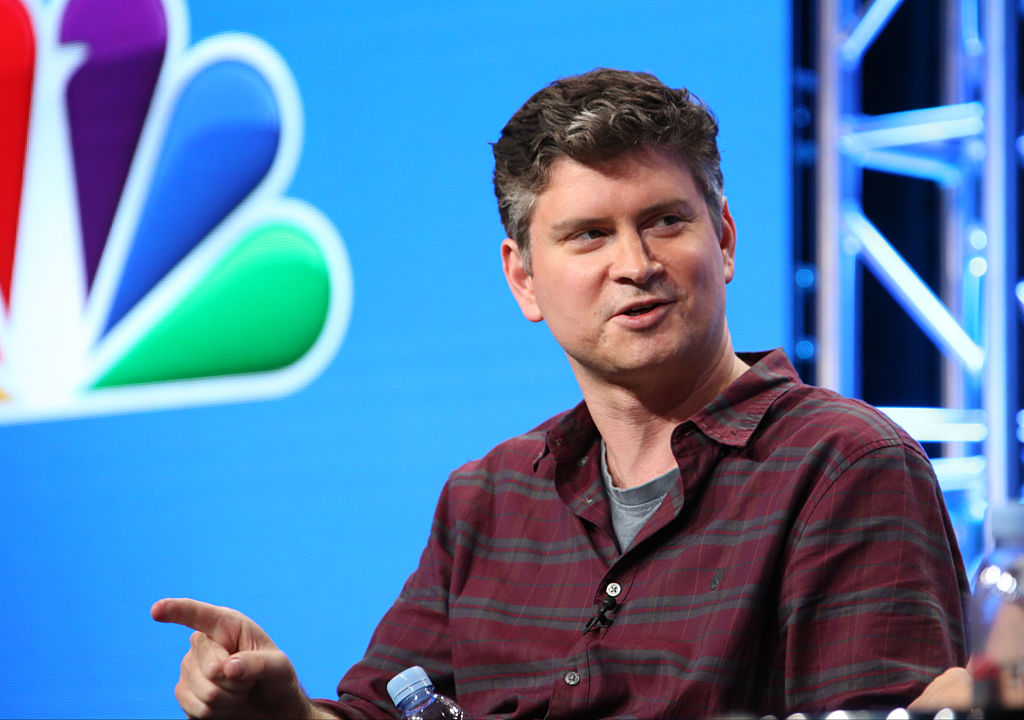 The following game brought in the co-creator of The Office and Parks and Rec, Michael Schur. Schur, a sports blogger in his own right, created Fire Joe Morgan, a blog that took a look at less than great sports broadcasting with wit and humor. Before his appearance, Schur owned up to his nerves.

"My gut instinct was, 'You gotta be kidding me, no way, that's insane. I don't know how to do that,'" his thought process told him upon receiving an email with the request from Benetti. "But then the next thought was, 'Nobody's ever gonna invite me to do this again. This is my one chance. So if I ever wanna do it, this is it.'"

Schur warmed up to the gig, and he did not disappoint.

Chicago native, Saturday Night Live alum, and creator of AP Bio, Mike O'Brien joined the broadcast for Game 4. Following Walton and Schur couldn't have been easy, but O'Brien had one advantage. He's been a life-long White Sox fan with years of Sox history stored in his head. Sox on 35th asked O'Brien what he was most looking forward to before he joined the broadcast:

"Around the fourth or fifth inning when I'm like, oh this is just fun and I get to talk baseball and do bits with my friend," he replied.

Sox to play on 'Field of Dreams'
The guest broadcasters That infamous ballfield Ray Kinsella built is going to see real-life modern action in 2020 when the White Sox take on the Yankees in the first-ever Iowa MBL game. The 30-year-old box office hit will, no doubt, see a resurgence as the game scheduled for August 13, 2020, approaches. Temporary seating for 8,000 lucky fans will be installed at the Dyersville farm site, not far from the Illinois border. The game will also be nationally broadcasted on Fox, so no one need miss it.
Whether these innovative steps by the MLB and the White Sox will pay off is yet to be seen. But, they definitely get points for trying.