What Team Would CC Sabathia Enter the Hall of Fame With?
CC Sabathia was invited to the 2019 MLB All-Star Game in honor of his contributions to the game of baseball over the course of his 19-year career. Sabathia announced before the season began that this season would be his last as he plans to retire.
With Sabathia's impending retirement, fans have been wondering; would CC Sabathia enter the Hall of Fame as a New York Yankee or a Cleveland Indian if he is selected? Sabathia's enshrinement is not guaranteed with a career ERA of 3.76, but his resume includes a Cy Young Award in 2007, a World Series Championship in 2009 and over 3,000 career strikeouts. So what emblem would he wear if he does get the call?
Consistency in Cleveland
CC Sabathia pitched 180 innings and went 17-5 with a respectable 4.39 ERA and a 1.35 WHIP as a 20-year-old rookie in Cleveland back in 2001. He finished second in Rookie of the Year voting behind Ichiro Suzuki that season. After putting up similar numbers in his second year with a 4.37 ERA and a 1.36 WHIP in 2002, Sabathia began developing into a star.
From 2003 to 2007, Sabathia made the All-Star Game three times. He was an all-star snub in 2006 when he posted a 3.22 ERA and a 1.17 WHIP, completing six games with two complete-game shutouts that year. He followed that season up with a Cy Young campaign in 2007 going 19-7 with a 3.21 ERA, a 1.15 WHIP and 209 strikeouts in 241 innings pitched.
With CC Sabathia set to become a free agent at the end of the 2008 season, Cleveland decided to trade their ace away at the deadline instead of risking losing him for nothing during free agency. Sabathia was traded to the Milwaukee Brewers for four prospects.
Dominance in Milwaukee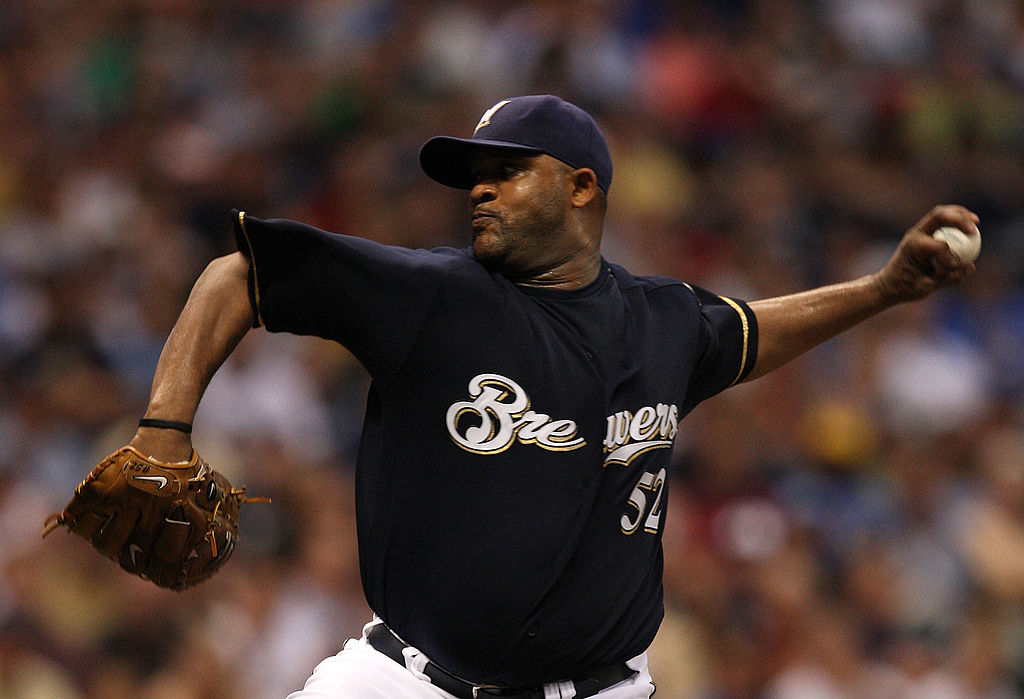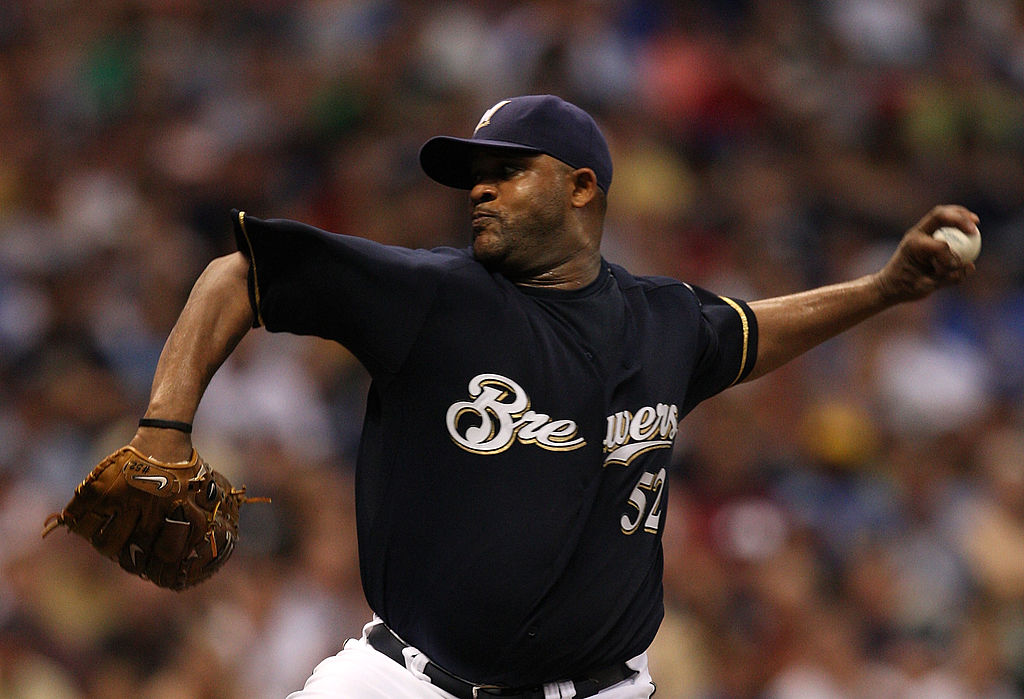 Sabathia went on the most impressive run of his career in his short stay with the Milwaukee Brewers.
In 17 regular season starts, Sabathia pitched seven complete games (including three complete-game shutouts). He went 11-2 with a 1.65 ERA and a 1.00 WHIP, striking out 128 over 130.2 innings pitched.
It was this sensational run that made CC Sabathia the crown jewel of the 2008 MLB free agency class. In the end, the New York Yankees were the highest bidder, offering the big left-hander a whopping seven-year, $161 million contract.
Up, down, then back up again in New York
In his first four years in New York, CC Sabathia was everything the Yankees could have hoped for. Over four seasons from 2009 through 2012, Sabathia compiled a record of 69-34 with an ERA of 3.22 and a WHIP of 1.20. He made the All-Star Game three times, finished in the top for in Cy Young voting three times, and most importantly played a key role in New York's 2009 World Series run, winning ALCS MVP along the way.
The Yankees reworked Sabathia's contract in 2011 to keep him locked in for the next six years at $142 million. This proved to be a mistake. Slowed down by age and injuries, Sabathia compiled an ugly 4.81 ERA and 1.40 WHIP in three seasons from 2013 through 2015.
But then, in a surprising reinvention, CC Sabathia became an effective control pitcher. Since the start of 2016, Sabathia has started 101 games with a 3.80 ERA and a 1.31 WHIP. No longer top of the rotation numbers, but certainly solid enough to contribute.
CC Sabathia has chosen the Yankees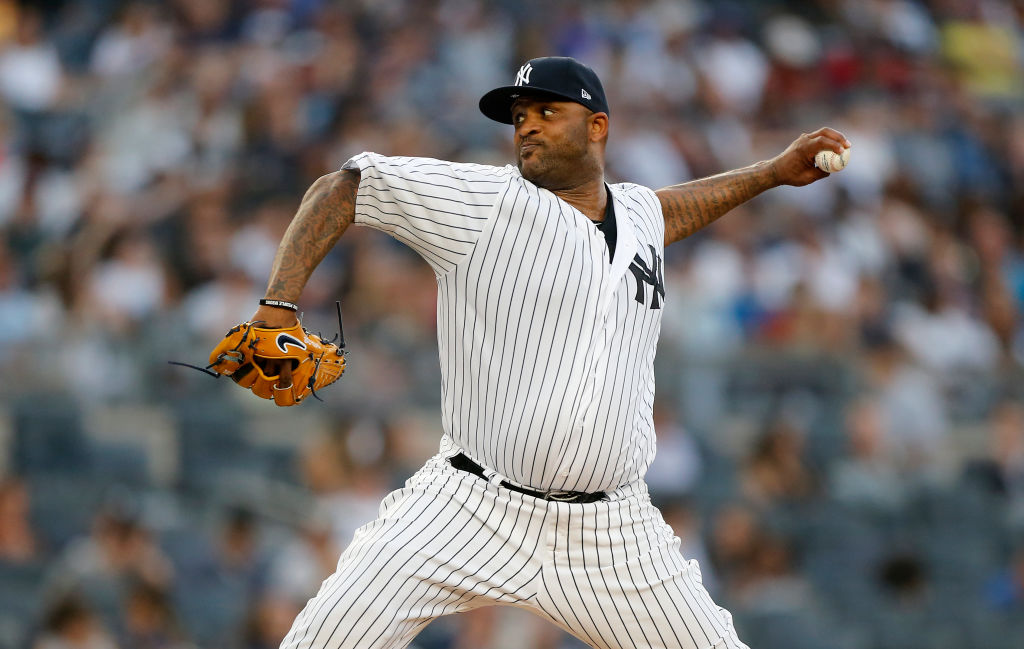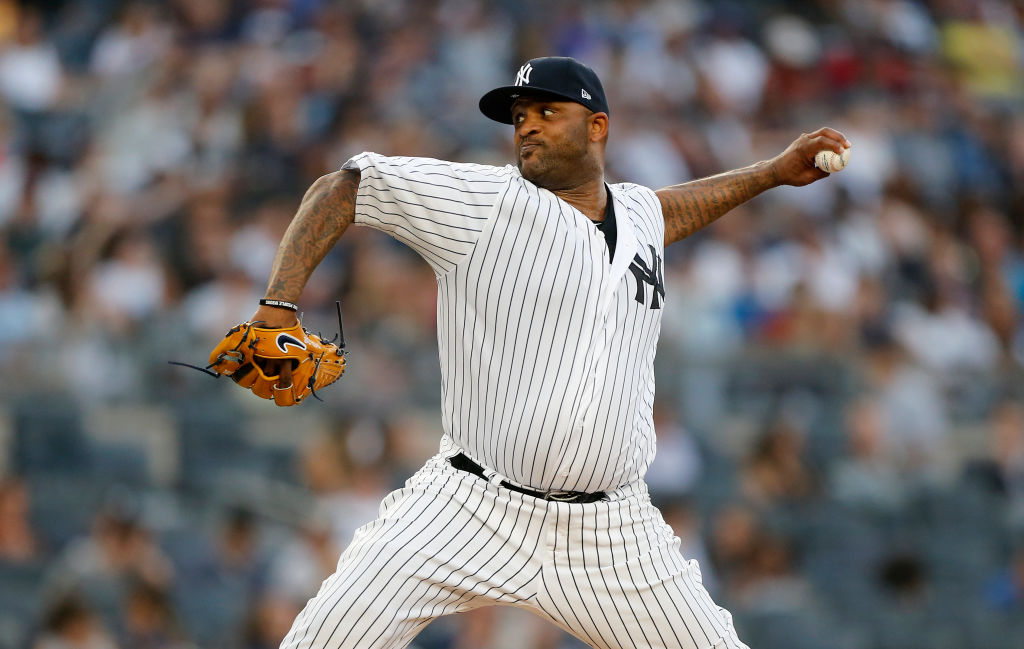 "It will probably be New York. It will be New York," Sabathia told Boomskie on Baseball Tuesday when asked about who he'd go into Cooperstown with. "I won a championship there. I've been there the longest now. So it would be New York."
It's the right choice. In addition to longevity and the championship, Sabathia has actually had better numbers with the Yankees too.
NYY: 299 starts, 134-84, 3.75 ERA, 1.27 WHIP, 7.9 strikeouts per nine innings
CLE: 237 starts, 106-71, 3.83 ERA, 1.27 WHIP, 7.2 strikeouts per nine innings
So New York it is. Though Brewers fans are left to wonder what could have been…