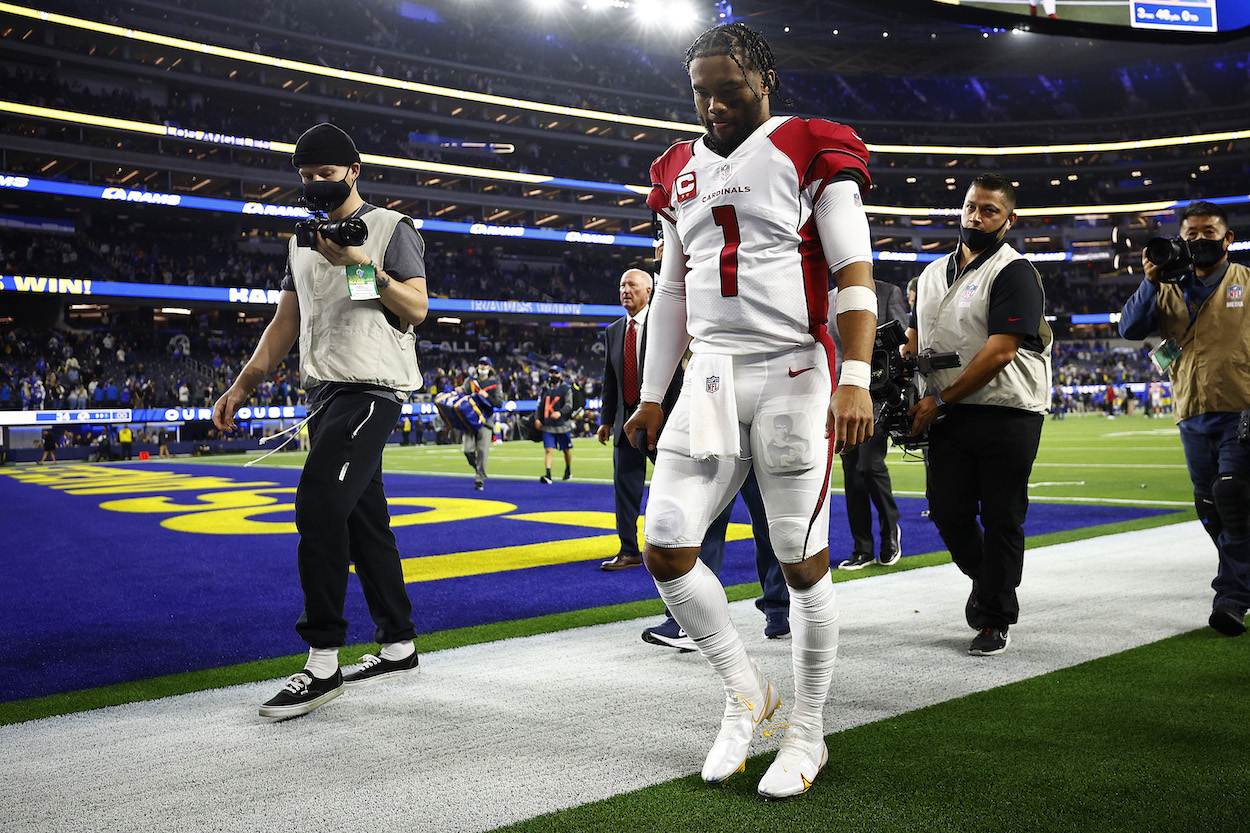 What the Arizona Cardinals' Plan of Attack Must Be for the 2022 NFL Offseason
The Arizona Cardinals' 2022 offseason plan of attack hinges on their decision with quarterback Kyler Murray and head coach Kliff Kingsbury.
The Arizona Cardinals' 2021 season can best be summed up by one singular word: failure.
Despite starting the year off 7-0 with significant Super Bowl aspirations, the Cardinals stumbled to an 11-6 finish before being embarrassed during the first round of the playoffs. They got steamrolled by their division rival Los Angeles Rams by a score of 34-11, adding insult to injury as the Cardinals' season came to a crashing finish.
Moving into the 2022 offseason, the Cardinals have significant questions to answer. They need a brand new plan of attack if they're to bounce back next year.
Biggest offseason questions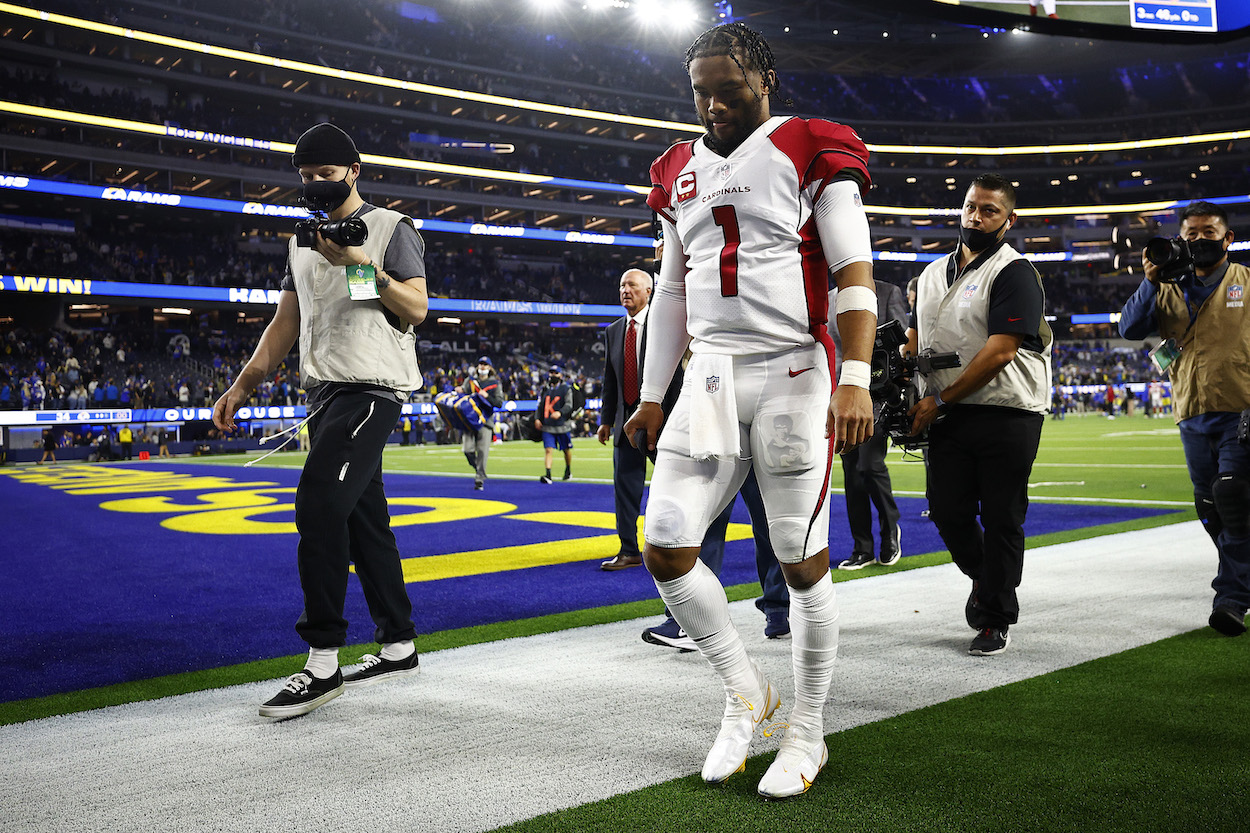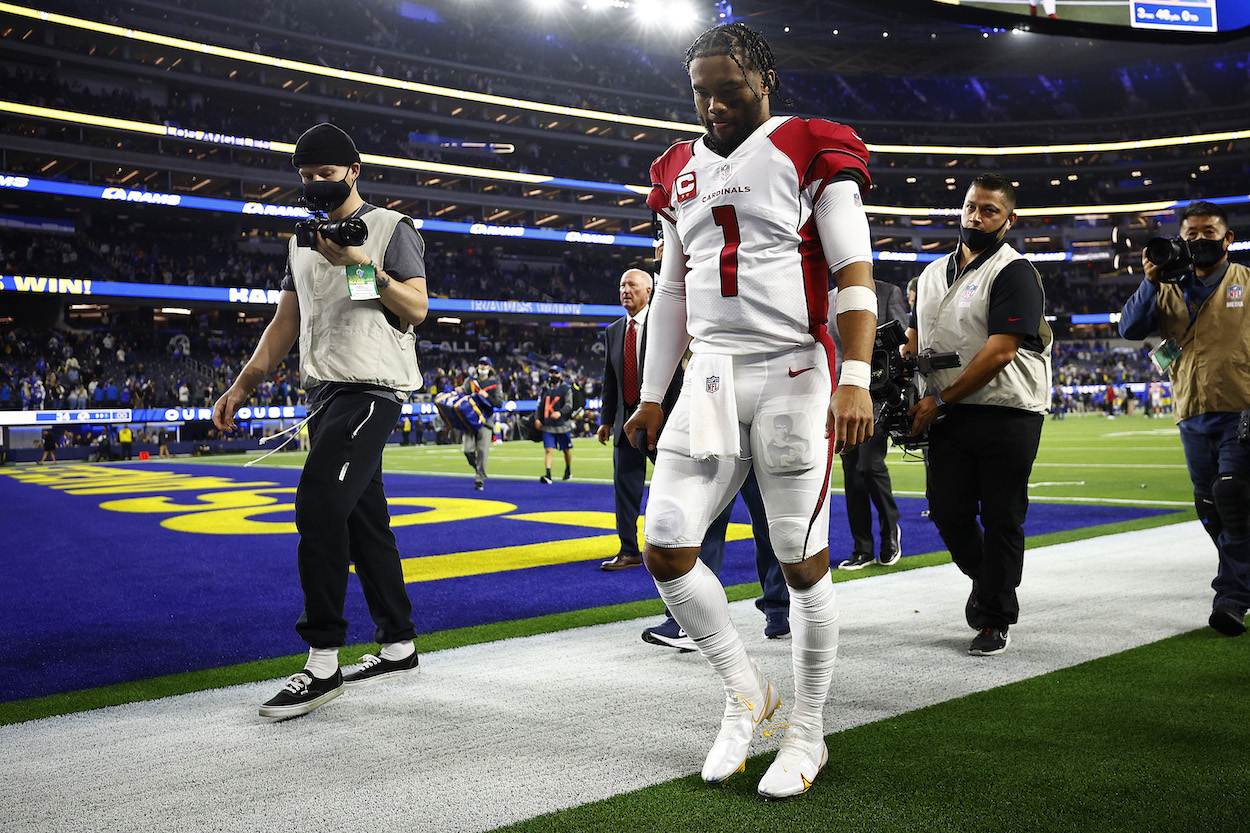 The Cardinals have two main questions that need answering, and they involve the organization's two more important individuals.
Head coach Kliff Kingsbury and quarterback Kyler Murray both had a horrific playoff debut — now it's about figuring out who is more to blame.
On the one hand, Kingsbury has a longstanding history of struggling to win games down the stretch. He struggled with it in college, and he struggled with it during the 2020 NFL season. There was speculation the Cardinals were considering replacing him before this past season — it's reasonable to assume the Cardinals will revisit this idea.
On the other hand, Murray has yet to blossom into the franchise superstar the Cardinals thought they were getting when they drafted him No. 1 overall. His abysmal two-interception performance against the Rams only further hammers home the idea that Murray will never develop into a legitimate MVP-caliber talent.
The Cardinals could honestly part ways with both Kingsbury and Murray. However, common sense suggests they'll pin the blame on one person and move forward with the other. That's the biggest question Arizona needs to answer at the moment.
Top free-agency decisions
Key free agents: Chandler Jones (EDGE), Zach Ertz (TE), Chase Edmonds (RB), Christian Kirk (WR), A.J. Green (WR), James Conner (RB)
The Cardinals built their 2021 roster intending to win in the now, which means many key positions are filled by aging veterans set to hit free agency. As things currently stand, the Cardinals are positioned to lose two starting wide receivers, two starting running backs, a starting defensive end, and a starting tight end.
That's a whole lot of talent set to hit the open market.
At first glance, it'd make sense for the Cardinals to explore bringing back all of these players, as they all played vital roles in helping the team win 11 games. However, Arizona only has $16.6 million in cap space — the organization can't finance re-signing everyone.
Bringing back Chandler Jones is presumably priority number one in Arizona. However, he's expressed interest in leaving in the past. If he doesn't want to re-sign, the Cardinals should turn their attention toward re-signing James Conner and Christian Kirk. Either way, it's a sticky situation for the Cardinals to be in.
2022 NFL Draft needs and potential targets
Top picks: First round (own), second round (own), third round (own)
Draft needs: CB, EDGE, TE, WR, RB
The good news for the Cardinals is that they have the draft capital to fix some of their looming free agency losses. They have three picks within the first three rounds of the draft and eight selections in total.
If the Cardinals can't re-sign Ertz (or Maxx Williams, for that matter) or either of their pending free agent running backs, then tight end and running back presumably jump to the top of their draft board. The same can be said for an edge rusher with Chandler Jones potentially on the way out.
Cornerback is another position the Cardinals would be wise to invest in. Cincinnati's Ahmed "Sauce" Gardner is a name that's already being connected to Arizona.
It's also worth mentioning the Cardinals' need for a new starting right guard and depth at defensive tackle. Filling those holes on Day 2 or Day 3 makes sense.
1 player on each side of the ball who must step up in 2022
On offense, the answer for who needs to step up is simply Kyler Murray. Despite being a big-time favorite by most national media, he's yet to live up to his No. 1 pick status fully. While guys like Joe Burrow, Patrick Mahomes, and Josh Allen lead their teams to massive first-round blowout wins in the playoffs, Murray was why his team lost.
The Cardinals need more out of their franchise arm, especially considering he's looking for a contract extension relatively soon.
On defense, the Cardinals need to find a role for last year's first-round pick, Zavien Collins. A rather strange pickup for Arizona, Collins finished his rookie season with just six games started and 25 total tackles. With Jones likely leaving in free agency, it might make sense to experiment with Collins as a pass-rusher next season.
2019 first-round pick Isaiah Simmons is an honorary mention here, too. Another first-round linebacker who never plays for the Arizona defense.
All stats courtesy of Pro Football Reference: