What the Browns' Reported Interest in Derek Carr Means for Baker Mayfield
The Cleveland Browns are entering a pivotal offseason this spring. They failed to crack the postseason last year despite an expanded format — all eyes are on the front office to improve things sooner rather than later.
The Browns have several key position groups that need improving (wide receiver, for example). However, at the root of their issues is the quarterback spot. Baker Mayfield has been a solid passer for most of his Cleveland career, but he's failed to develop into a top-tier, elite arm.
With the AFC boasting quarterbacks like Patrick Mahomes, Josh Allen, Joe Burrow, Russell Wilson, etc., the pressure for Cleveland to solve their own franchise quarterback question is immense.
The Browns are reportedly interested in Derek Carr
The Browns are publicly conveying a sense of belief in Mayfield. The 2018 No. 1 overall pick is coming off a frustrating 2021 campaign. However, he was also dealing with a nagging shoulder injury for most of the year. The hope in Cleveland is that a fully rehabbed Mayfield can bounce back to his 2020 form, which saw the Browns make the AFC Divisional Round.
With that said, the Browns aren't ruling out the idea of moving on from Mayfield as soon as this offseason. According to Cleveland.com's Mary Kay Cabot, the Browns front office has kept tabs on Las Vegas Raiders QB Derek Carr.
Now that the Colts have shipped Carson Wentz to the Commanders, they could make a big push for Raiders quarterback Derek Carr — whom the Browns have had on their radar at times this offseason, sources tell cleveland.com.

The Browns have done their due diligence on a number of veteran quarterbacks despite fully expecting Baker Mayfield to start in 2022.

Mary Kay Cabot, Cleveland.com
The Browns just revealed their true feelings on Baker Mayfield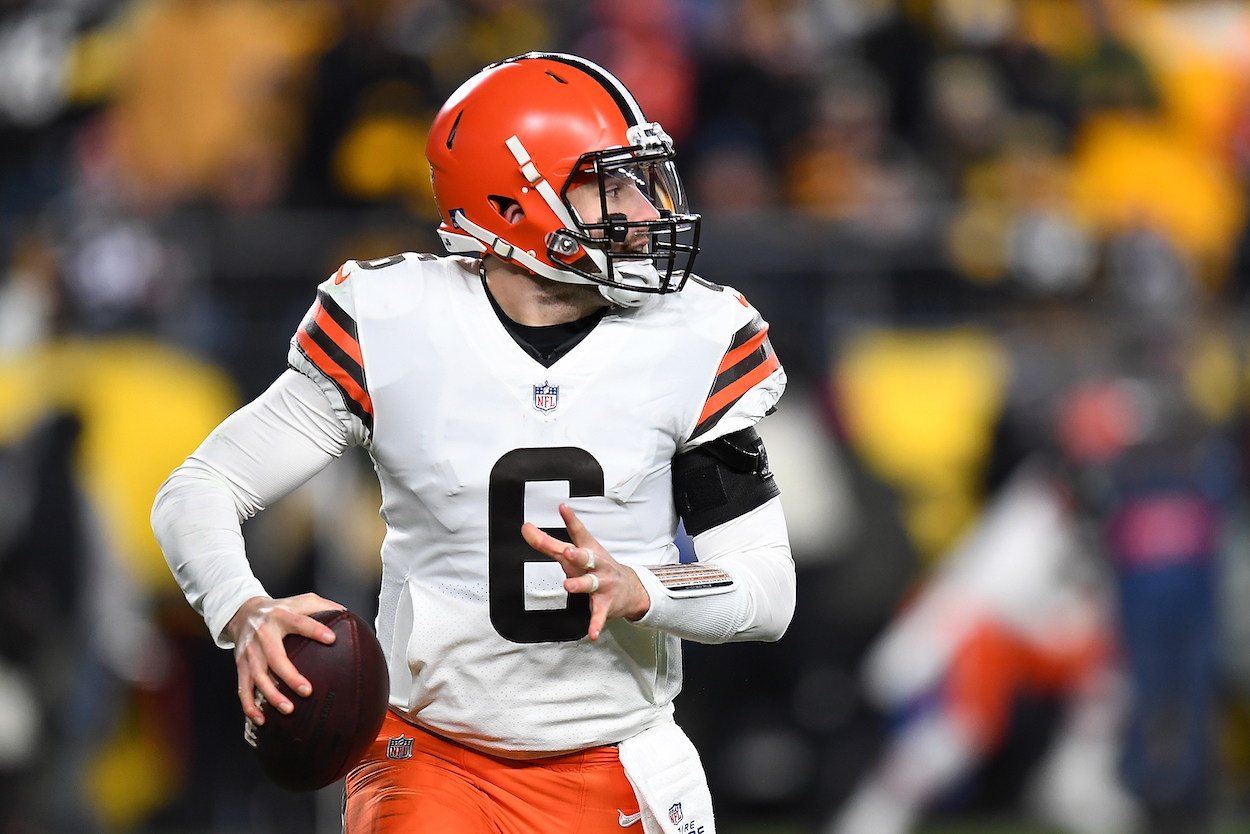 The odds of a Carr-to-Cleveland trade materializing this offseason feel slim. The Raiders are signaling they want to keep their veteran quarterback in Las Vegas in 2022. Teams typically avoid trading franchise players to teams in the same conference as well (see Seattle trading Wilson to Denver).
However, what this report tells us is that the Browns aren't 100% sold on Mayfield. In fact, one can reasonably assume they're starting to lean toward replacing him altogether sometime soon.
Smart front offices always keep tabs on the trade market and do their due diligence. However, you don't see teams like Kansas City or Buffalo checking in on Carr's availability. They're happy with their current starting quarterback. The Browns are not.
Baker Mayfield likely stays in Cleveland in 2022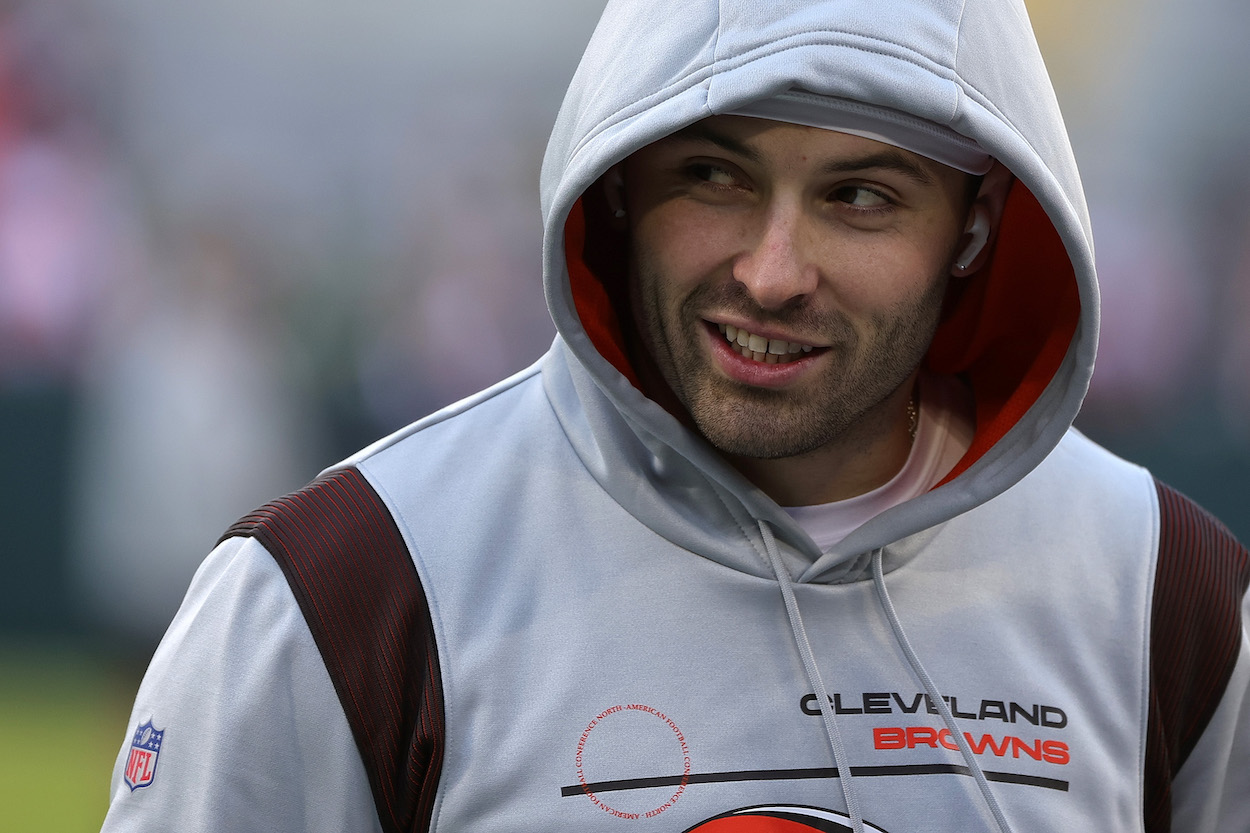 Mayfield is entering the final year of his rookie contract this season (he's playing on the fifth-year option), and all signs point toward Cleveland sticking with him for the short term. Swapping Mayfield for someone like Carr or Jimmy Garoppolo doesn't improve the Browns' Super Bowl odds all that much.
However, that doesn't mean the Browns will rush to hand Mayfield a second contract. The Cleveland front office seemingly understands an upgrade is needed at the QB position if they want to hang with the rest of the AFC, likely signaling an end to Mayfield's Browns career after 2022.
Like Sportscasting on Facebook. Follow us on Twitter @sportscasting19.
RELATED: Carson Wentz Trade: What it Means for Jameis Winston