What the Cowboys' Backfield Would Look Like Without Ezekiel Elliott
As Ezekiel Elliott's holdout extends further and further into training camp, the Dallas Cowboys find themselves at an impasse. A team that relies so heavily on the running game needs a running back, particularly one of Elliott's caliber. Though the Cowboys will likely make a deal with Elliott sooner rather than later, what exactly would the Cowboys' backfield look like without Elliott?

The Cowboys depth chart at running back
Dallas has several options in camp right now in case Elliott doesn't return. Some of these players will likely be included on the roster whenever Elliott does come back, though they may not have as significant a role. The primary running backs being considered at the moment include Tony Pollard, Alfred Morris, and Mike Weber.

Tony Pollard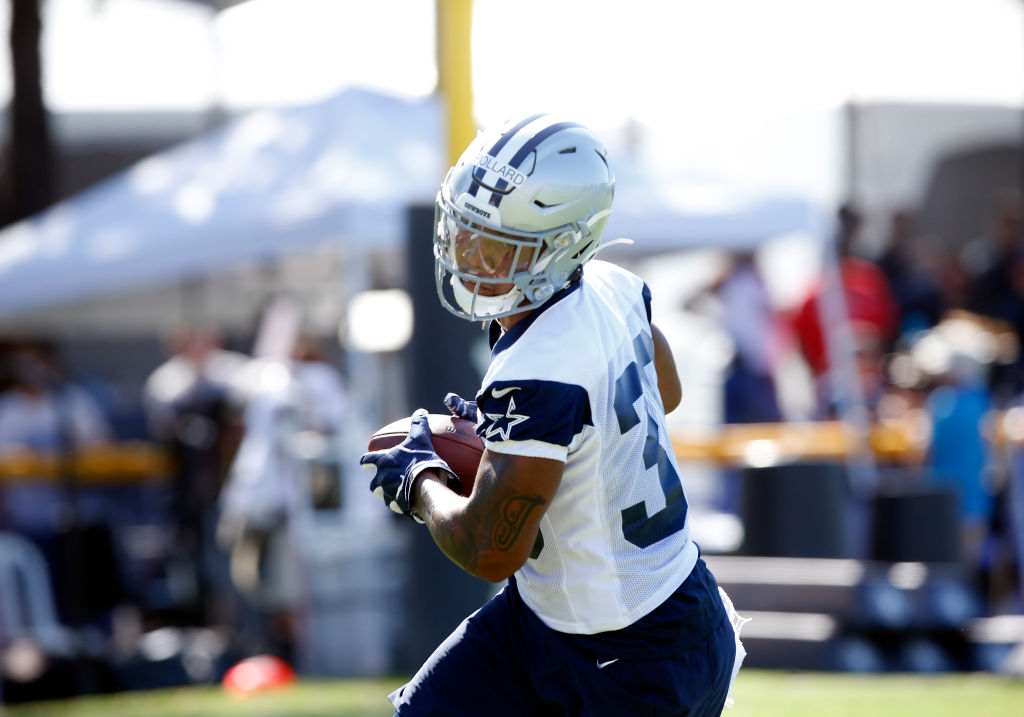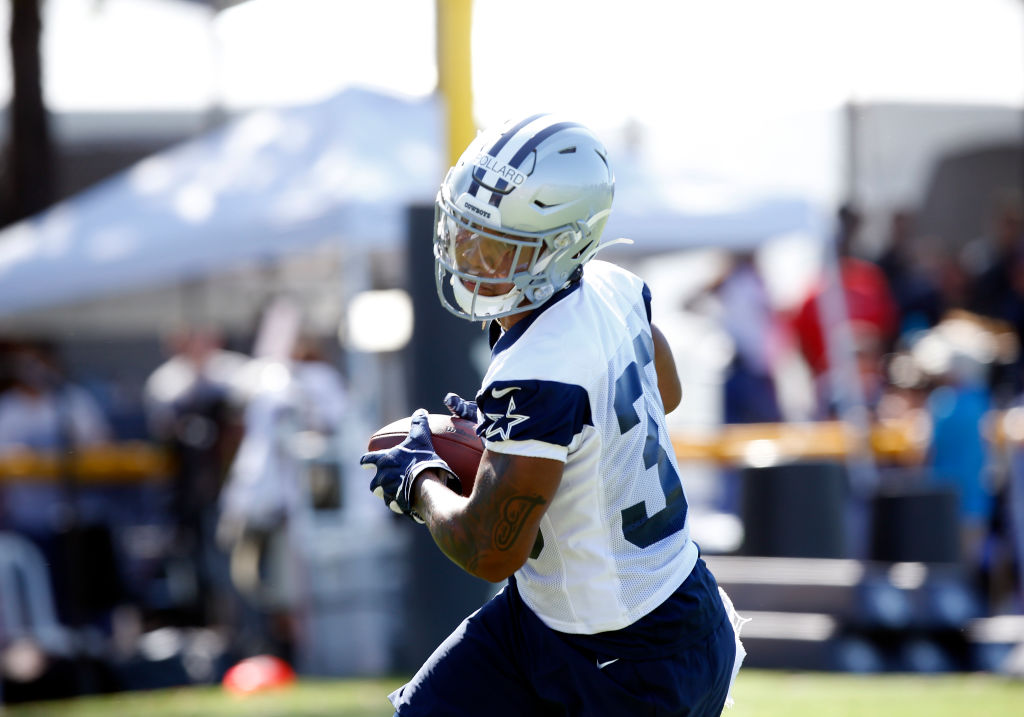 Pollard was a fourth-round selection for the Cowboys in this year's draft. According to NFL.com, team executive Stephen Jones has been more than satisfied with Pollard's performance so far:

"Tony Pollard has done a real nice job out there," Cowboys executive vice president Stephen Jones said, per David Moore of the Dallas Morning News. "He's getting a little bit of everything. He's probably one that has stuck out for me if I were going to pick one."
At Memphis, Pollard collected an average of 6.8 yards per carry and 12.4 yards per catch. He also had 25 touchdowns – nine rushing, nine receiving, and seven while returning kicks.
If Elliott misses significant regular-season action, expect Pollard to step up as the starter. Right now the indication from training camp is that he would be the one to step up and assume the bulk of the carries.

Alfred Morris
Morris, who burst onto the scene with the Washington Redskins during Robert Griffin III's breakout 2012 playoff run, is no stranger to the Dallas backfield. He played for the team from 2016-2017 with 790 rushing yards total spread over the two seasons.
Morris is what he is. He's no superstar, and at this point in the career, he's far from an every-down back. But he possesses an intimate understanding of the Dallas offense. That includes all their running plays and blocking schemes. He's certainly no long-term solution for Elliott, but during training camp at the very least, he'll help the defense stay sharp by executing all the plays correctly.

Mike Weber
Weber was a seventh-round pick with a third-round grade. Much like his counterpart who's currently holding out, he played for Ohio State. The team's running backs coach Gary Brown thinks Weber provides the Cowboys backfield with a versatile option:
"He can do all three downs, as well. That's the type of back we want to draft. We want to draft three-down guys, we don't want to draft guys that can only play on first and second down. We want three-down guys that can protect the ball, protect the quarterback and play well in the running game."
While Pollard was a higher draft pick, Weber's style is closer to Elliott's. He also can help in pass protection.

What the backfield will look like without Ezekiel Elliott
In the (highly unlikely) hypothetical scenario of the Cowboys not having Elliott during the regular season, Pollard would likely start as the most athletic and explosive of the current bunch. Weber, substituting as a poor man's Elliott, would probably be the backup.
The experienced Morris would stick around to apply his institutional knowledge of the Cowboys' offense to spell those younger backs as needed. It's not an ideal situation when you consider that the Cowboys have one of the best backs in football sitting at home. But it certainly bodes well for the team to have three worthy replacements ready to step up in Elliott's absence.