NBA: Does a Strong Defense Win Championships?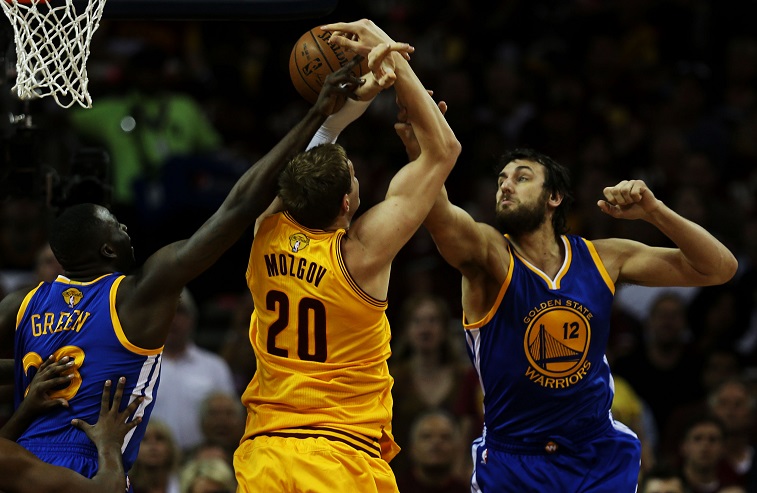 Ask any fan of a team that isn't in the NBA playoffs one thing that their team needs to do in order to get back into contention and you're likely to hear the newest two-word slogan making the way around the ears and tongues of everyone who's even thought about how they might run a franchise : 'rim protector.' In some ways, it is not a new idea — remember, defense wins championships — but in the modern era, fans tend to think of rim protectors as the sort of high flying too-athletic-for-real-life shot blockers (think DeAndre Jordan). There are probably five of those guys in the NBA, total. Six if you want to count Larry Sanders. This is too simplistic: blocking shots is not being a rim protector.
No, the idea behind the phrase is at once painfully literal and simultaneously counterintuitive, because protecting the rim can be just as much about keeping players away from trying to drive to the basket as it can deflecting or blocking shots that have already been made. This is where players like Andrew Bogut shine, even if their contributions don't show up in the box score. As the anchor for the league's best defense, Bogut proved his worth and his draft status (first overall back in 2005) over 65 regular season games. And then he's a DNP-Coaches' Decision in the tiebreaking game of the 2015 NBA Finals.
Those are the breaks, though, when perimeter defenders are the order of the day for winning a given series. There's no way on earth the Dubs make it through the West without Bogut, but facing a Cavaliers team who's only meaningful contributor with any height is the easily-neutralized Timofey Mozgov , and players who can contribute at both ends of the floor take precedence over the ones that can't, even if that means nominally sacrificing the best individual defender in favor of  lineups that can guard on the wing.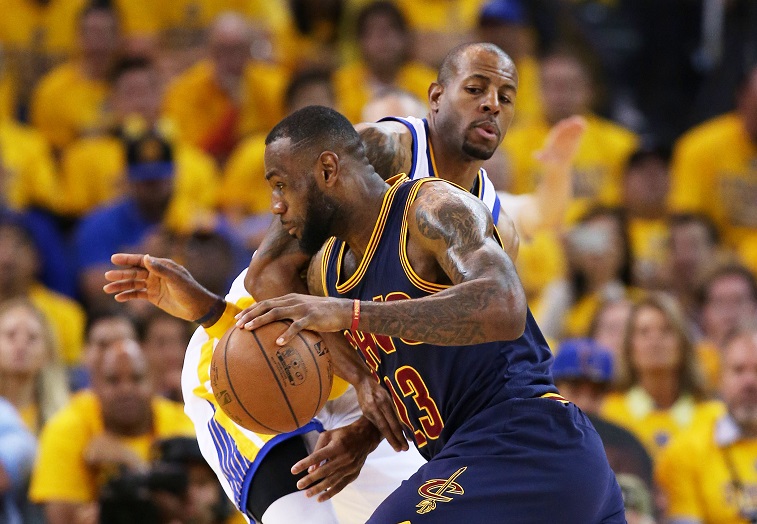 Because Mozgov was the only big the Cavaliers can post up reliably, the Warriors sent early double teams his way and relegated the 28-10 monster of Game Four to just under 10 minutes of playing time in Game Five, which meant that the only player left to do much of anything, as per usual, was LeBron James. By the end of Game Five, saying James looked exhausted was almost underselling his performance, which saw him put up numbers worthy of Wilt Chamberlain while having to rely on some inconsistent contributors, to put it kindly. While his outside shot has always been erratic, James made just six of 16 shots at the rim in Game Five, unheard of for the league's best player, but having someone — usually Andre Iguodala — stick to him on drives provided it's own sort of rim protection. Sure, Iggy isn't funneling LeBron off to Bogut the way Tom Thibodeau or Doc Rivers might prefer, but by keeping James from having an inch of space to create, the Warriors denied him easy looks at the basket, and forcing him to settle for one footed jumpers. In case you missed the memo, the Warriors won the series in six games, Iggy won Finals MVP, and LeBron was sent back to Cleveland without a ring again.
Akin to the way Miami changed the defensive rulebook with their aggressive trapping a couple of postseasons ago, the Dubs figured out that their best form of rim protection involves eschewing the fundamental player behind their season-crushing defense in order to play five players who could meaningfully contribute on both ends of the basketball court. Defense may win championships, but the Warriors, in classic Golden State fashion, are proving the truth of another maxim: that the best defense can be a good offense.