What Tom Brady Really Thinks About Every Backup Quarterback He's Had
Tom Brady has been in the NFL for about as long as some of the league's rookies have been alive. After entering the Patriots' starting lineup, many players watched him as a backup. Now 20 years into his illustrious career, Brady remains a perennial starter despite being in his forties. What he leaves behind is an impressively large roster of backup quarterbacks ranging from forgettable to great. 
Being Tom Brady's backup quarterback
Being a backup quarterback to one of the greatest quarterbacks to ever do it may seem like an ideal job, but it's a double-edged sword. On the one hand, there are worse ways to make money than having a front-row seat to one of the greatest players in professional sports history. On the other hand, however, it can be tough to reach that level and watch from the sidelines. 
The NFL is a strange league where somebody isn't as likely to go in and out of lineups as they are in basketball and baseball. Especially with QBs, the starting job typically means it's theirs to lose either by injury or poor play. In Brady's case, reports USA Today, several of these players had to watch for many years and switch teams before they got a chance to play. Others barely got a chance at all. 
How many backups has Brady had?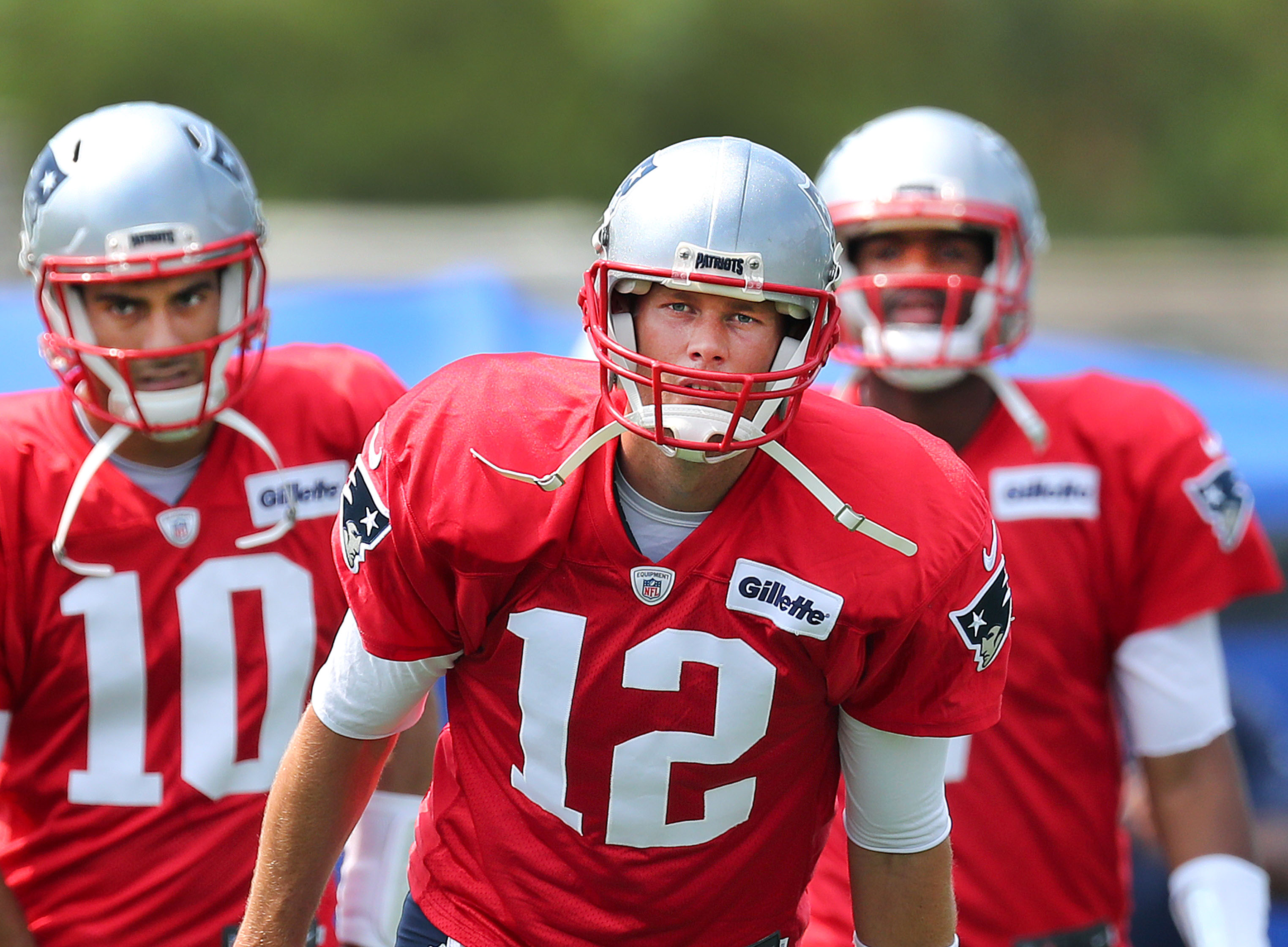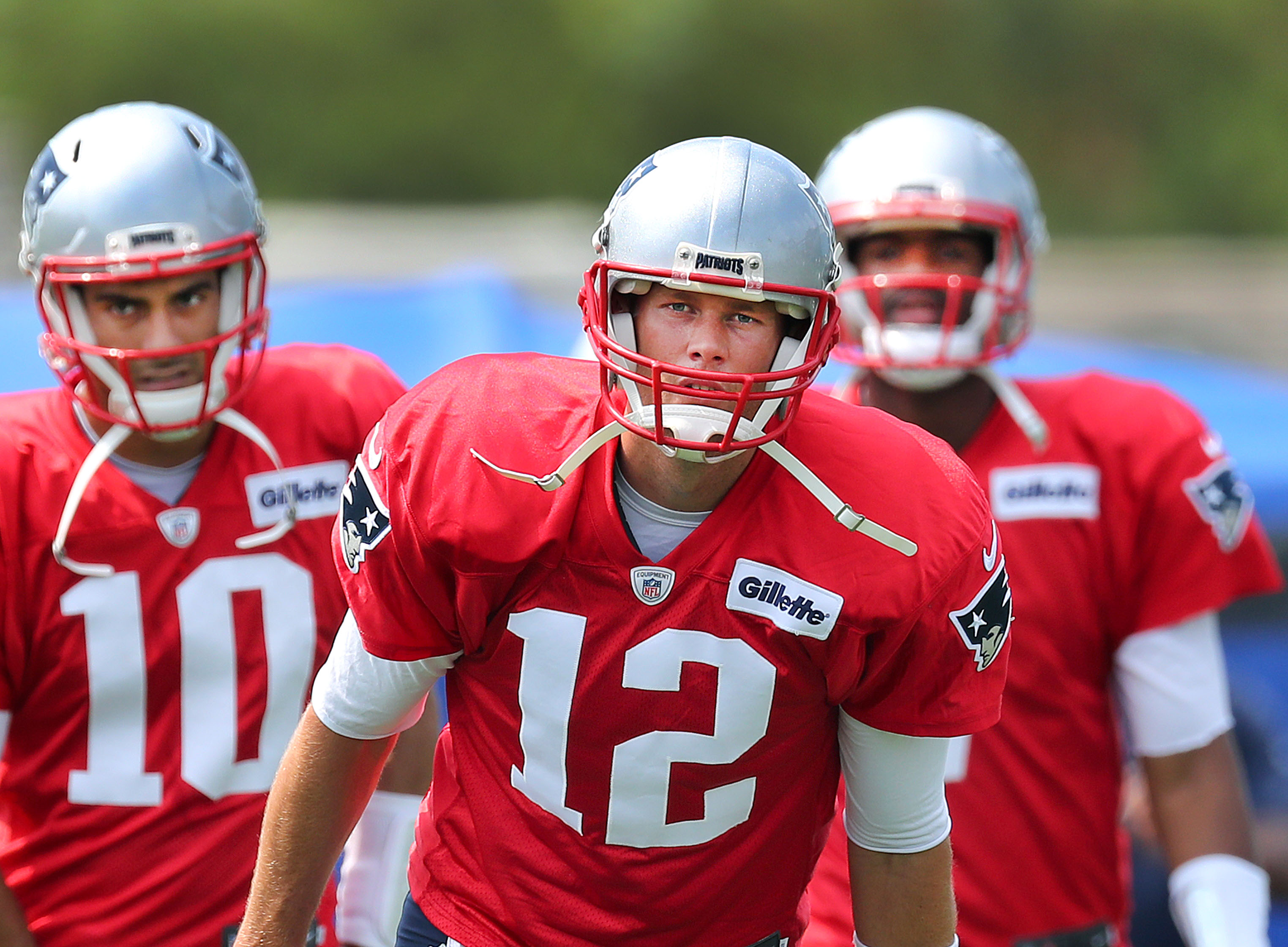 To date, at least 16 players have been Brady's backup, reports MassLive. Even more have tried before falling to the third string. His first backup, Drew Bledsoe, was a star-level quarterback before his bad luck turned into Brady's treasure. Since then, the Brady quarterback tree has seen varying results from top to bottom. Damon Huard spent two years behind Brady after Bledsoe left the team. He later started with the Chiefs. 
Royan Davey was built like a linebacker but had quarterback skills. However, his career consisted mostly of watching Brady from the sidelines. The same can be said of Kliff Kingsbury, who now coaches the Arizona Cardinals. From Jim Miller to Doug Flutie, Matt Cassel to Vinny Testaverde and Brian Hoyer, the Brady backup tree is filled with has-beens, never was, and what could have been. 
It wasn't until Jimmy Garoppolo came along that a player had obvious success after backing Brady up. Brady spoke of Garoppolo's success after leaving the Patriots at the end of 2019. 
Brady on his backup quarterbacks
The Tom Brady backup tree is a fascinating look at players with varying degrees of talent. It speaks to how impressive the quarterback's career has been. The six-time champion knows what kind of issues being a backup quarterback can be. He talked about several of the players who backed him up over the years during his time as the Patriots' go-to quarterback. 
"When Jimmy was with me, he was very young," Brady said per NBC Sports. "It was his rookie year. He got a great opportunity with the [49ers]. He's still really trying to establish himself and his career, but everything that he has done has been very exceptional. Jacoby Brissett, look what he's done. Goes to the Chiefs [on Sunday night] and wins a game. Matt Cassel had an incredible career. Brian Hoyer's backing up Jacoby Brissett."
While it might seem competitive, however, Brady let it be known that he worked as hard as he could to forge a close relationship with his teammates that lasted beyond their times on the same roster. 
"There's just been a lot of great guys that I've played with that are still all my great friends, and I watch them and I cheer for them every week," Brady said. "We exchange texts and emails … You share this room, it's a very intimate room, and we're all competitors and we all want to play. The guys that move on to other teams, I can see things that we've talked about that carry over to other teams. It's just a great feeling. I'll be buddies with these guys for the rest of my life."
Brady's NFL days are likely numbered. However, the number of lives he impacted along the way will likely affect the NFL for quite some time.