What Tyrann Mathieu Is Teaching His Kids About Being Black With White Friends: 'We Don't Look at the World That Way'
Tyrann Mathieu knows a thing or two about tough times. The star Chiefs safety has faced his fair share of adversity on his way to the NFL. Now, with the U.S. spotlighting racial injustices, Mathieu is one of the NFL leaders speaking out. He's sharing these lessons with his children too. The 28-year-old hopes his kids understand that skin color doesn't matter; it's more about loving and accepting others and yourself.
Tyrann Mathieu's rocky road to the NFL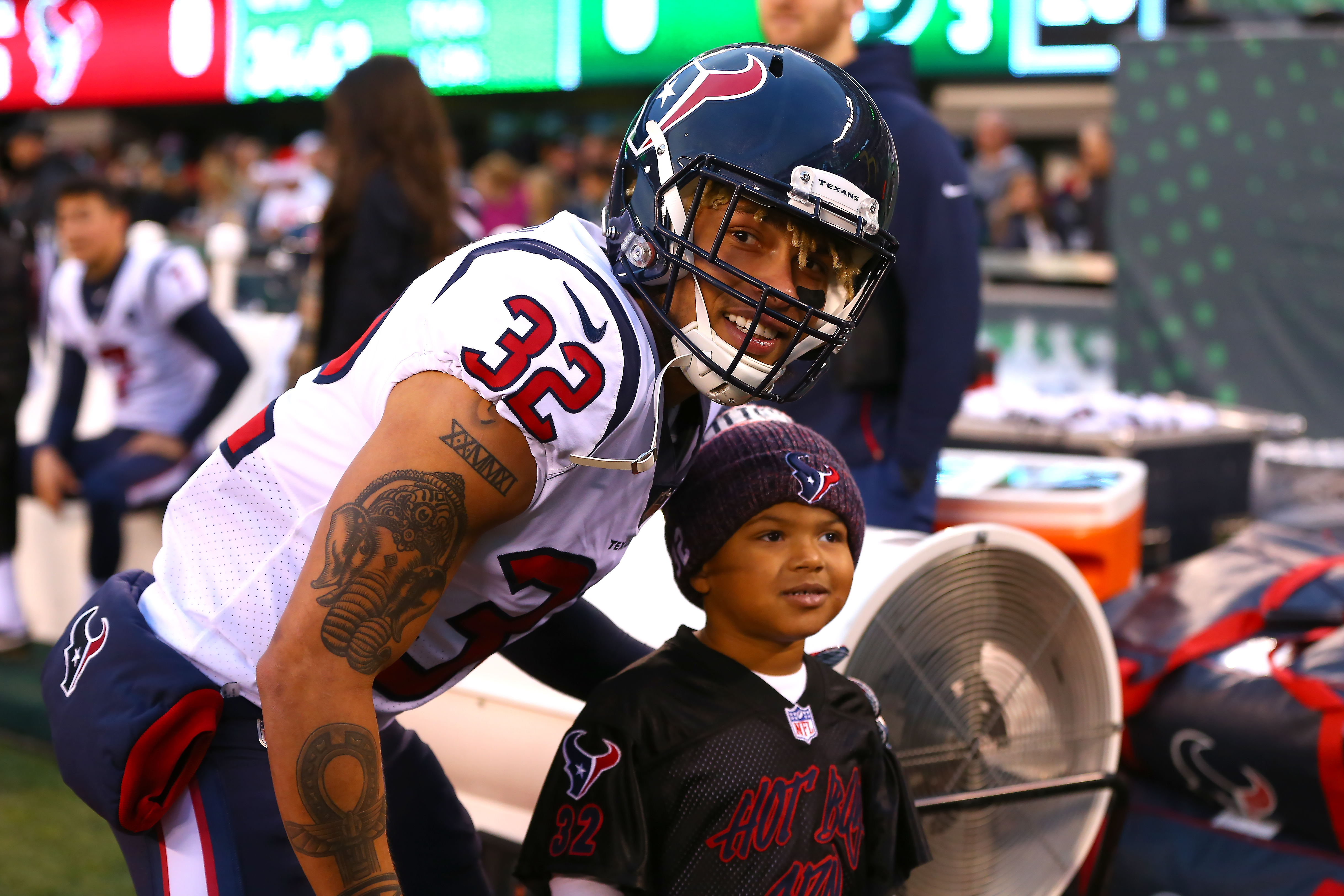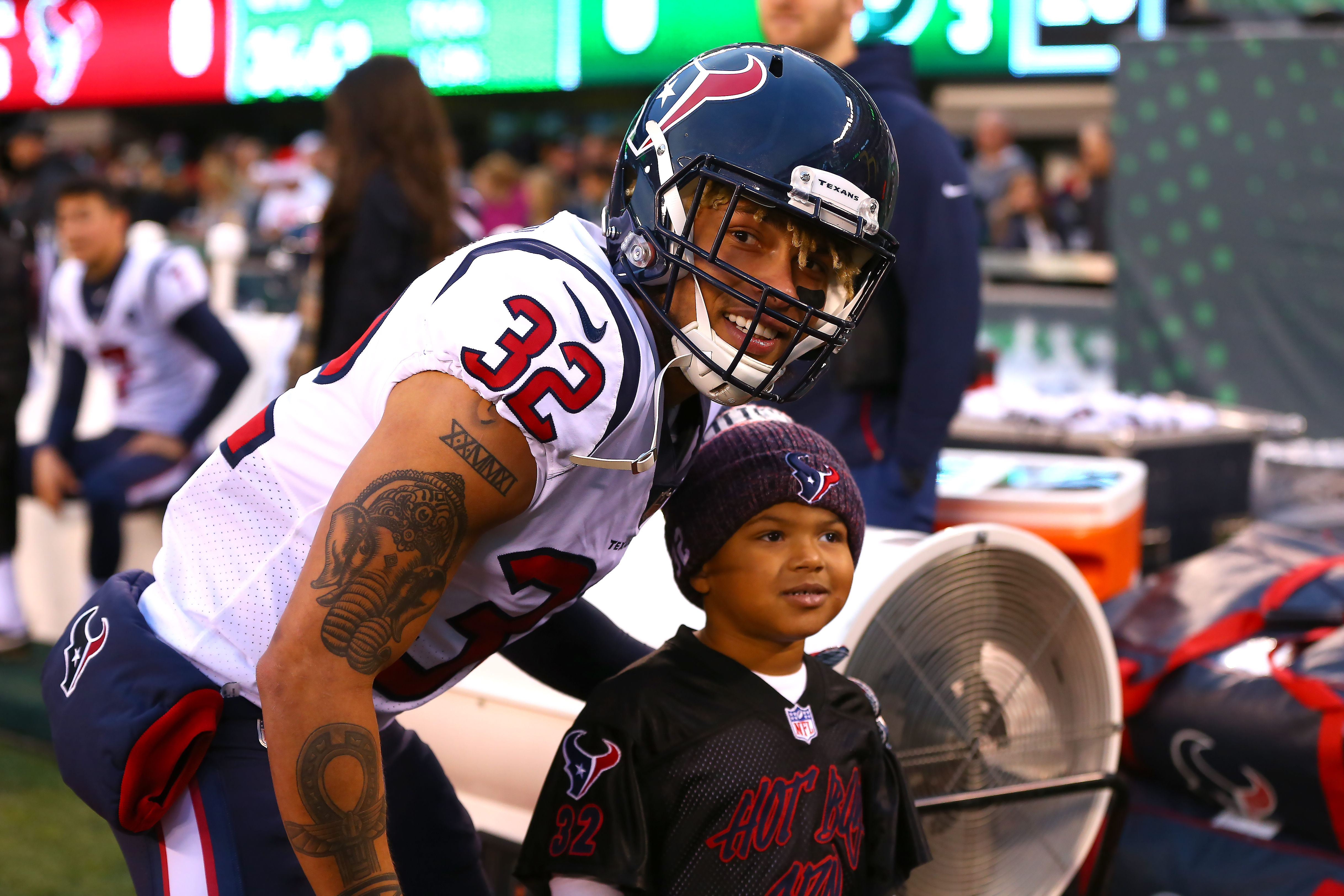 Growing up in New Orleans, Mathieu had anything but a normal childhood. Raised by his grandmother until his grandfather's death, Mathieu's father was serving a life sentence for murder, and his mother was absent. Taken in by his aunt and uncle while his grandmother grieved, Mathieu's impressive athletic ability got him a scholarship to Louisiana State University.
His tenacious play earned him the nickname "Honey Badger," a loving moniker referencing his tough play against larger opponents. Even though his college career was looking up, Mathieu struggled with addiction and was suspended from a game in 2011 before getting kicked off the team in 2012. After entering a drug rehabilitation center, Mathieu entered the 2013 NFL Draft and was selected by the Arizona Cardinals in the third round.
Mathieu rebuilds his career and himself
While his time in Arizona was fraught with injury, he did develop an important relationship that helped get his life back on track. While there, he met Donny Starkins, otherwise known as Donny the Yogi. Starkins is a mindfulness coach and yogi and has worked with countless professional athletes.
He taught Mathieu about centering himself through yoga and meditation. He wanted him to look inward and focus on his own self-worth and importance outside of football. This novel way of approaching all the excess baggage Mathieu carried worked wonders. It was the first step in Mathieu confronting old demons and becoming a stronger man and football player.
The new insight led him to be one of the players to appear in the NFL's video regarding social and racial inequality. He told ESPN about his decision, "I think our social responsibility, I think it goes far beyond the football field. I think we have a true impact in our communities. I think we are able to influence masses of people."
Teaching his kids
His lessons do go beyond the football field and into his own home. There, he tries to teach his own kids about love and self-acceptance. Mathieu recently told a story about how his middle son didn't want to wear a headband to his soccer game because he only thought it would look cool if he had "lighter skin." According to GQ, Mathieu quickly pointed out, "Yo, bro, all these people love you. So love who you are. We don't look at the world that way, son. We all the same."
The lessons don't stop there. He's quick to talk to his kids about the COVID-19 pandemic. Mathieu told GQ:
"Noah is more sensitive to what's going on around him. With coronavirus, it's just reminding them to wash their hands, 'cause they're kids. They'll be running out of the house, don't wash their hands, grab a burger, got dirt all over they face. You're just trying to remind them that there's a lot of people suffering. Outside of that, it's just reminding them to be comfortable with who they are, to just love themselves."
It sounds like he's got a solid way to explain difficult situations to his kids and promote self-love. Now, besides being a Super Bowl champ, he's also a respected part of player involvement in the NFL's social change climate.