MLB
What Vegas Thinks of Every Team in Major League Baseball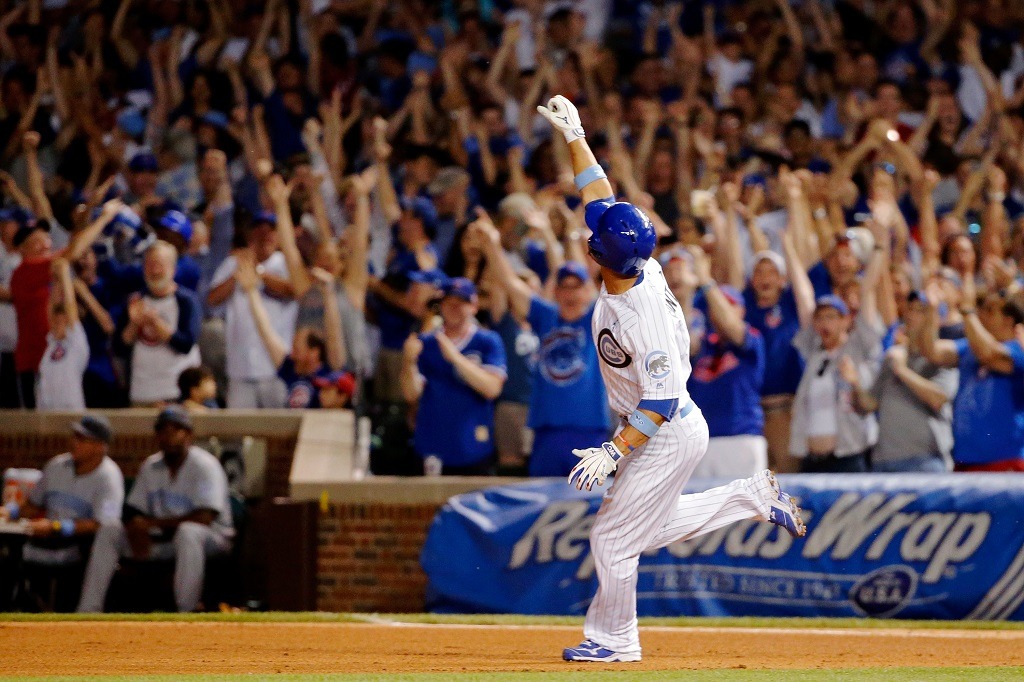 If there's one thing that the city of Las Vegas has figured out, it's that people like to gamble. One of the things people tend to gamble on quite a bit is sports. So, at the start of each season, various casinos and Vegas-related websites will release their odds in numerous categories.
Of course, we don't suggest you use our predictions as gambling advice. But with the start of the 2017 baseball season upon us, we looked at the over/under on the regular-season win totals and the odds of winning the World Series for each and every Major League Baseball team. 
Arizona Diamondbacks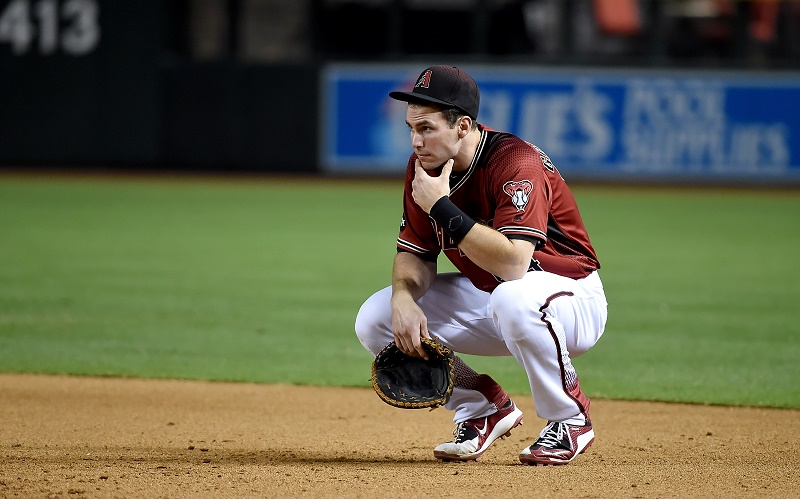 O/U: 77.5
World Series: 75/1

The Arizona Diamondbacks were a big disappointment in 2016. They went 69-93 after major injuries hit center fielder A.J. Pollock, right fielder Jose Peralta, and several others. Zack Greinke, the big free-agent signing prior to that season, had his worst season since 2005; Shelby Miller completely imploded on the mound. But there's hope for this season, with the injuries resolved and a few upgrades –acquiring Taijuan Walker from the Seattle Mariners — bolsters the rotation in a big way.
The over/under on regular-season wins for the D-backs is set at 77.5, which is a good number for Vegas. It's easy to envision both scenarios with this unpredictable group.
Our prediction: 79-83
Atlanta Braves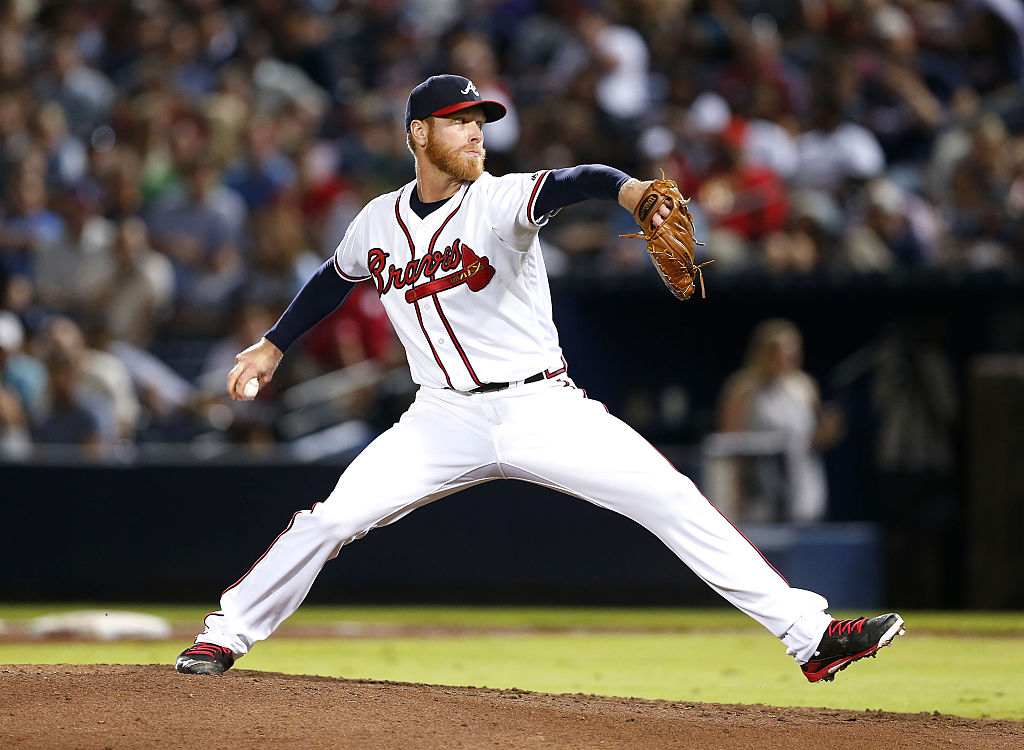 O/U: 73.5
World Series: 75/1
The Atlanta Braves went out of their way to add veterans to their young roster in the offseason. They brought in two pitchers on the wrong side of 40, with R.A. Dickey and Bartolo Colon. They also traded for left-hander Jaime Garcia to add to youngsters Julio Teheran and Mike Foltynewicz. All of the sudden their rotation looks decent.
The Braves went 68-93 last season behind one of the National League's worst offenses, although they improved in a big way in the second half. Adding Brandon Phillips to the lineup and a full season of Matt Kemp and Dansby Swanson will go a long way toward improving the team — possibly even beyond the 73.5-game mark.
Our prediction: 75-87
Baltimore Orioles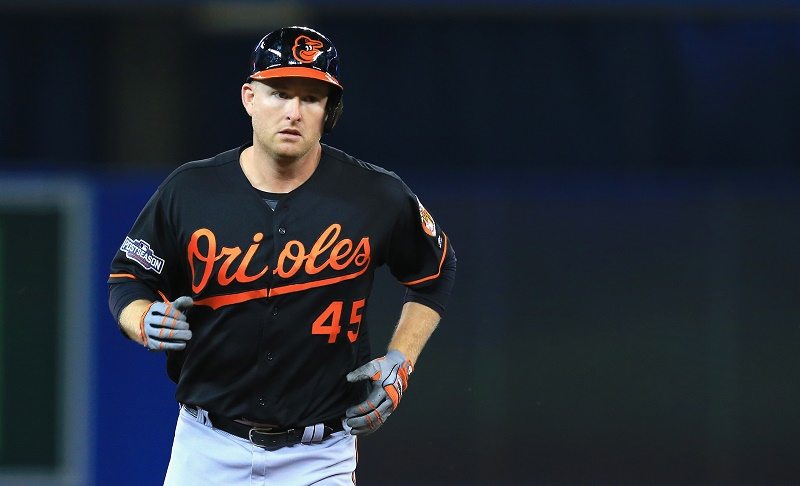 O/U: 80.5
World Series: 33/1
The team with the most total victories in the American League since 2012 is probably pretty insulted by the over/under of 80.5 heading into 2017. Baltimore went 89-73 last season, making the playoffs as a wild card in the AL before losing to the Toronto Blue Jays.
They brought back much of the same roster from last year, re-signing slugger Mark Trumbo and bringing in catcher Welington Castillo to replace Matt Wieters. But their pitching is thin even before you consider that starter Chris Tillman is on the disabled list to start the season, and the AL East is one of the deepest divisions in baseball. The Orioles could finish in last place but still over .500, theoretically.
Our prediction: 82-80
Boston Red Sox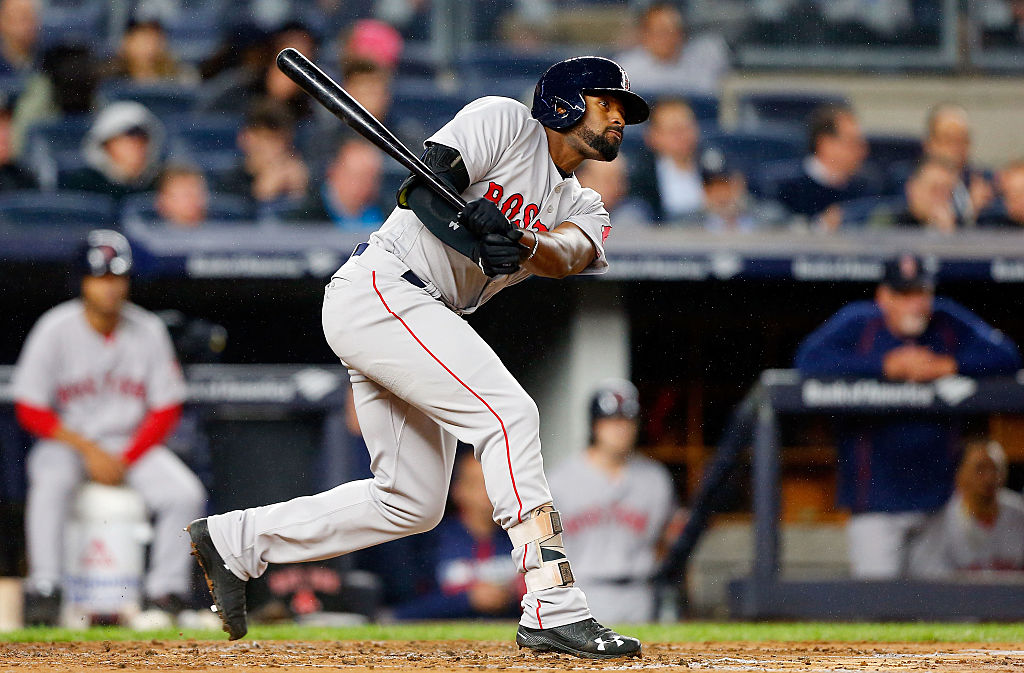 O/U: 92.5
World Series: 4.75/1
The Boston Red Sox are one of the absolute favorites to win the World Series in 2017. They went 93-69 last year but could've been better than that, with their record based on runs scored versus runs allowed projecting at 98-64.
There's no mistaking the fact that they've lost designated hitter David Ortiz, who retired after posting a 162 OPS+ in 151 games last season. However, they still have an excellent offense. Mookie Betts, Jackie Bradley Jr., Xander Bogaerts, and Andrew Benintendi are a young core that would make any team jealous. Add a starting pitcher who contends for the Cy Young every year in Chris Sale, and it isn't hard to see Boston eclipsing their 92.5-game over/under.
Our prediction: 95-67
Chicago Cubs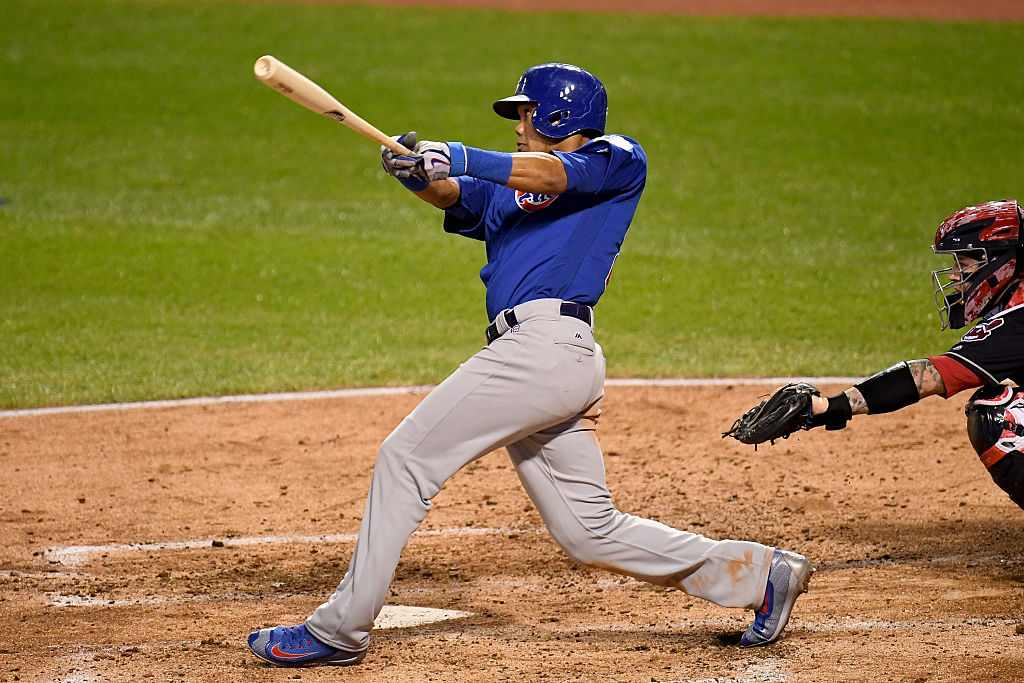 O/U: 95.5
World Series: 4.5/1
At these odds, it's hard to justify putting actual money on the Chicago Cubs to win the World Series — even if they did do it last fall. The Cubs are an absolute machine, with excellent starting pitching from Jon Lester, Kyle Hendricks, and Jake Arrieta. Dexter Fowler and Jorge Soler are gone. But left fielder Kyle Schwarber will return after missing the whole regular season in 2016. It's not a stretch to say that staring at Schwarber, then Kris Bryant, then Anthony Rizzo is an intimidating way for a pitcher to start any game. Even still, 95.5 for an over/under is fairly high for any team.
Our prediction: 96-66
Chicago White Sox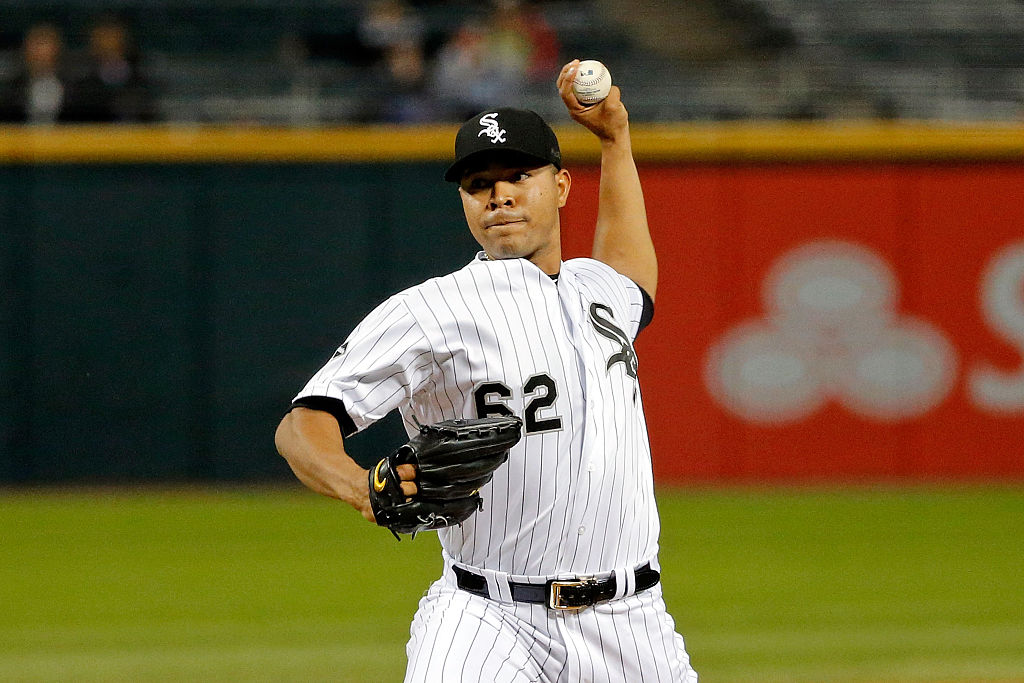 O/U: 69.5
World Series: 100/1
On the opposite side of town: the currently-rebuilding Chicago White Sox. After years of trying to patch together a roster just good enough to contend for a wild card, the Sox finally replenished their farm system by dealing starting pitcher Chris Sale and outfielder Adam Eaton. At some point this season, expect closer David Robertson, starter Jose Quintana, and third baseman Todd Frazier to be on the trade block, as well. Chicago was 78-84 last year, and it's hard to see them getting to 70 this year.
Our prediction: 65-97
Cincinnati Reds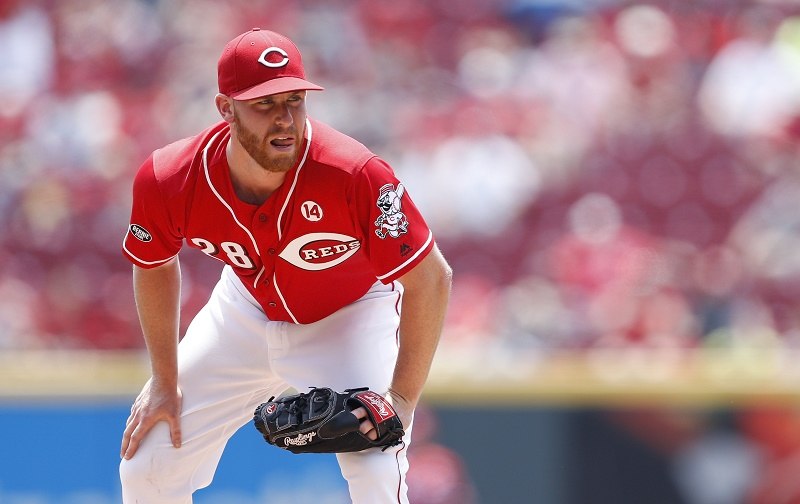 O/U: 70.5
World Series: 200/1
It's interesting that the Cincinnati Reds could have a similar over/under to the White Sox, but have much longer odds of actually winning the World Series. In reality, neither team will make a run at the Fall Classic. But the Reds could improve over last season, when they had a 68-94 record overall but were 36-37 after the All-Star break.
Joey Votto is still around, while prospect second baseman Jose Peraza and center fielder Billy Hamilton add a ton of speed to the lineup. Their pitching staff could use some work, but the eventual return of injured starter Anthony DeSclafani (and maybe Homer Bailey?) will give them a lift.
Our prediction: 71-91
Cleveland Indians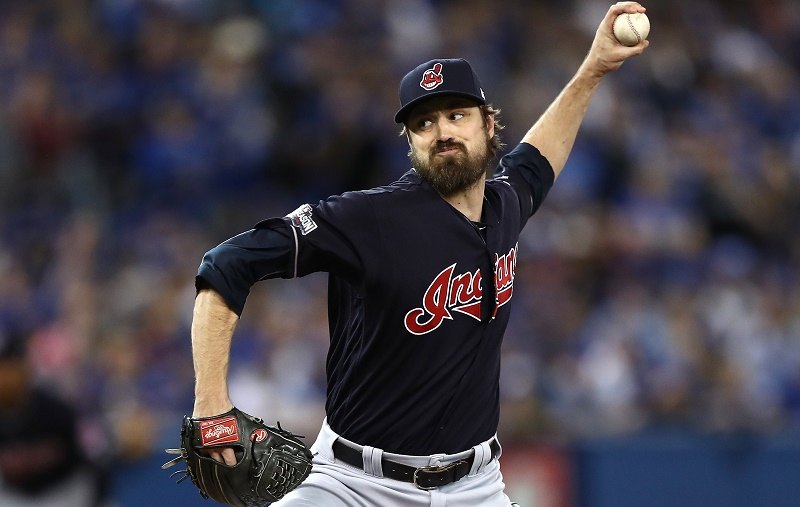 O/U: 92.5
World Series: 9/1
The World Series runner-up that went 94-67 last season has their over/under set at 92.5 heading into the 2017 season. Again, once you start creeping up over 90 wins it's hard to predict for any team, even if they look like one of the best on paper. The Indians have a solid starting rotation, led by former Cy
Young winner Corey Kluber, as well as Danny Salazar, and Carlos Carrasco. They have Andrew Miller, one of the most dominant relievers in the game. Oh, and they added slugger Edwin Encarnacion as their designated hitter. If Salazar and Carrasco can have relatively full, healthy seasons, this may be the best team in the American League.
Our prediction: 95-67
Colorado Rockies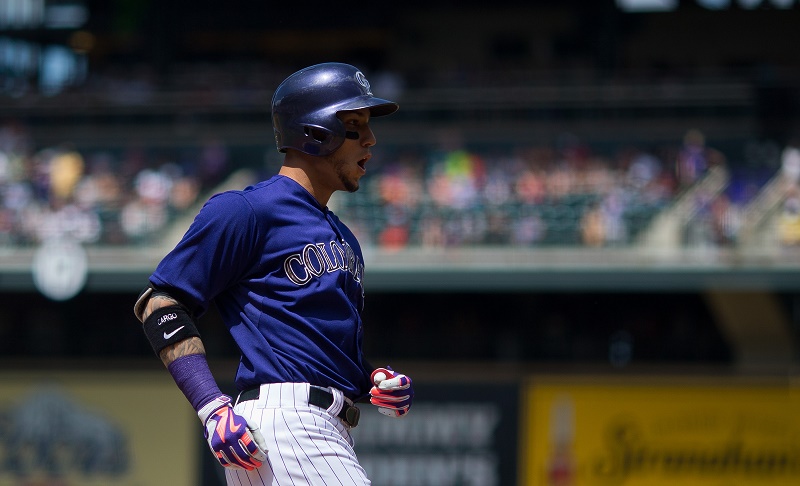 O/U: 80.5
World Series: 40/1
After finishing 75-87 last season, the Colorado Rockies receive an over/under of 80.5 heading into 2017. Given that they haven't added a lot of players to their roster, this might be puzzling on the surface. But one of their key additions is now-healthy former Kansas City Royals closer, Greg Holland. The Rockies have plenty of good, young talent, such as starting pitcher Jon Gray, third baseman Nolan Arenado, shortstop, second baseman DJ LeMahieu, and outfielders Carlos Gonzalez and Charlie Blackmon.
Colorado will score runs, but as usual they probably won't have the pitching to keep other teams from doing the same. Even still, 80.5 is a nice number that they have a chance to beat.
Our prediction: 78-84
Detroit Tigers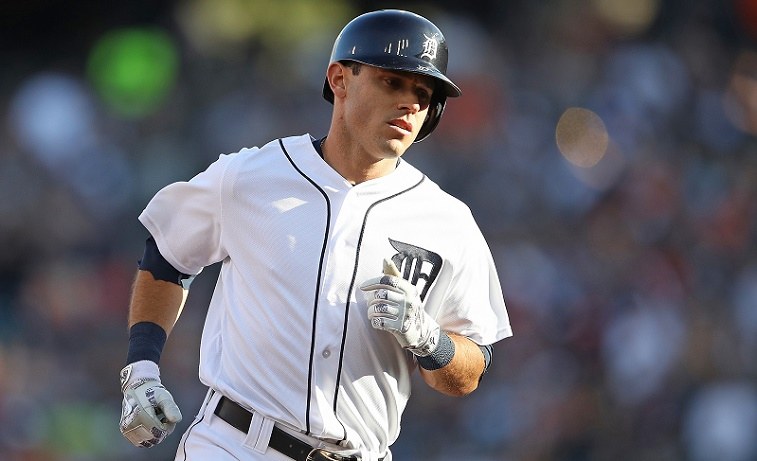 O/U: 82.5
World Series: 28/1
The Detroit Tigers challenged in the American League wild-card race last season, finishing three games behind the Baltimore Orioles at 86-75. But they only outscored their opponents by 29 runs on the season, bringing their projected record down to just 83-78. Given that info, it's not hard to see why Vegas predicts 82.5 games this year.
Detroit has some good, young players, behind third baseman Nick Castellanos, starting pitcher Michael Fulmer, and a few others. But the majority of their core is aging and they didn't do enough this offseason to add more to the win column.
Our prediction: 85-77
Houston Astros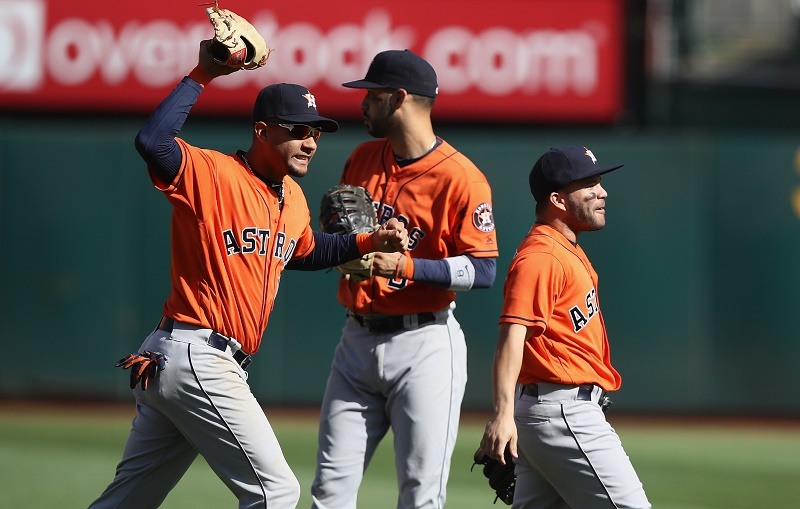 O/U: 89.5
World Series: 14/1
After winning the second wild-card spot and making a trip to the ALDS in 2015, the Houston Astros were a popular pick in 2016. That didn't work out for them, finishing 84-78 and missing the postseason. They had injuries in their starting rotation, with Dallas Keuchel and Lance McCullers missing significant time while Keuchel regressed badly after his Cy Young season in 2015. They added outfielder Josh Reddick, catcher Brian McCann, and designated hitter Carlos Beltran to their roster, and many — including Las Vegas — expect a big improvement.
Our prediction: 88-74
Kansas City Royals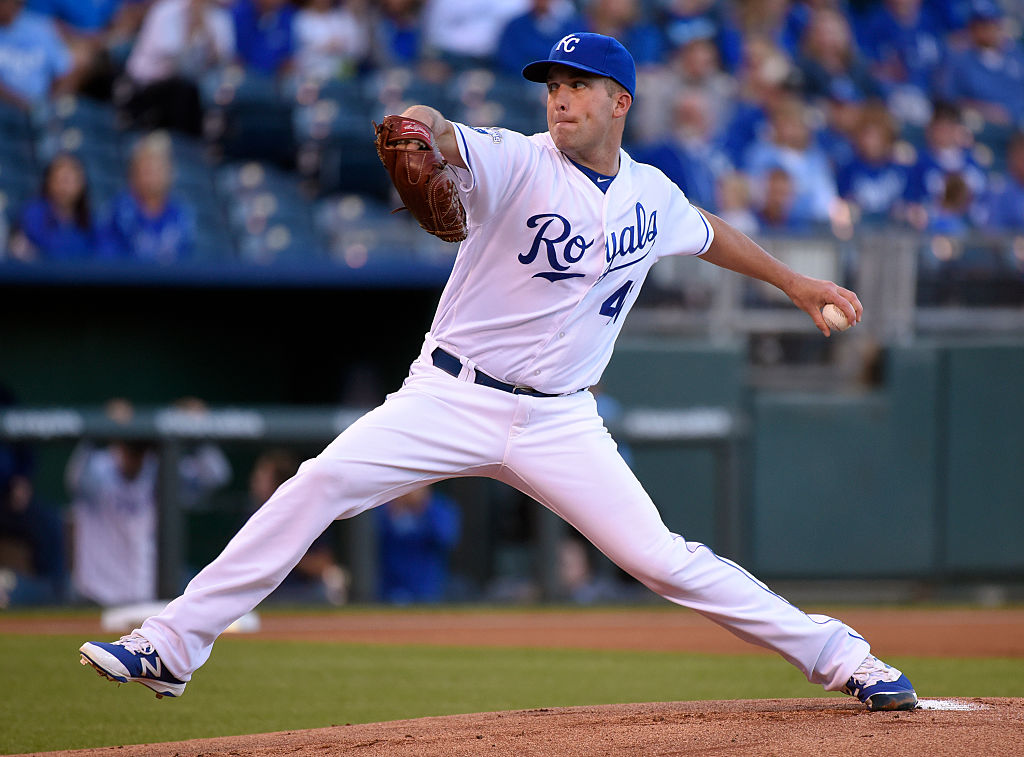 O/U: 76.5
World Series: 33/1
There was a pretty big drop-off for the Kansas City Royals from 2015 to 2016, in large part due to injuries. The Royals finished an even 81-81, despite losing third baseman Mike Moustakas for nearly the entire season and getting a subpar performance from left fielder Aaron Gordon.
In the offseason, the Royals dealt closer Wade Davis to the Chicago Cubs in exchange for 25-year-old outfielder Jorge Soler. It remains to be seen what kind of value the disappointing prospect can still provide. After the tragic death of pitcher Yordano Ventura, Kansas City was left with little in the way of pitching depth and is relying on guys like Jason Hammel and Nate Karns in their rotation.
Our prediction: 79-83
Los Angeles Angels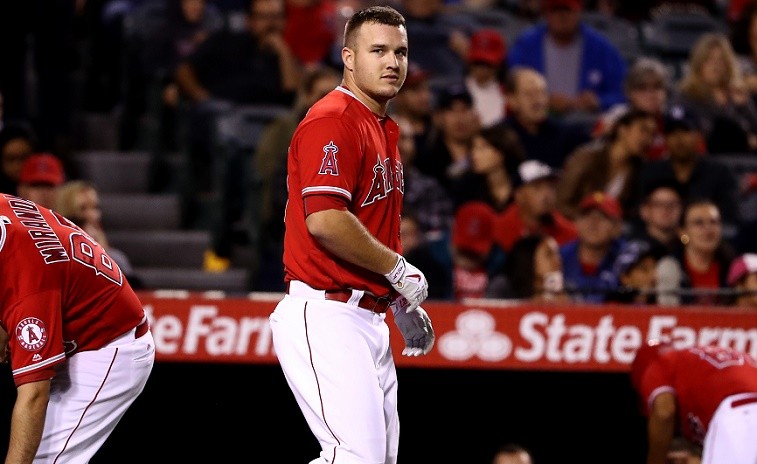 O/U: 79.5
World Series: 40/1
After a 74-88 season, the Los Angeles Angels have made some interesting moves. They've added catcher Martin Maldonado, second baseman Danny Espinosa, and outfielder Cameron Maybin to a team that already features an aging Albert Pujols and the reigning AL MVP, Mike Trout. But the problem here is pitching. When you have to say things like "opening day starter Ricky Nolasco," you will have some problems. The Angels don't have the starting rotation or the bullpen that will come close to .500, which is right around where Vegas puts their over/under.
Our prediction: 73-89
Los Angeles Dodgers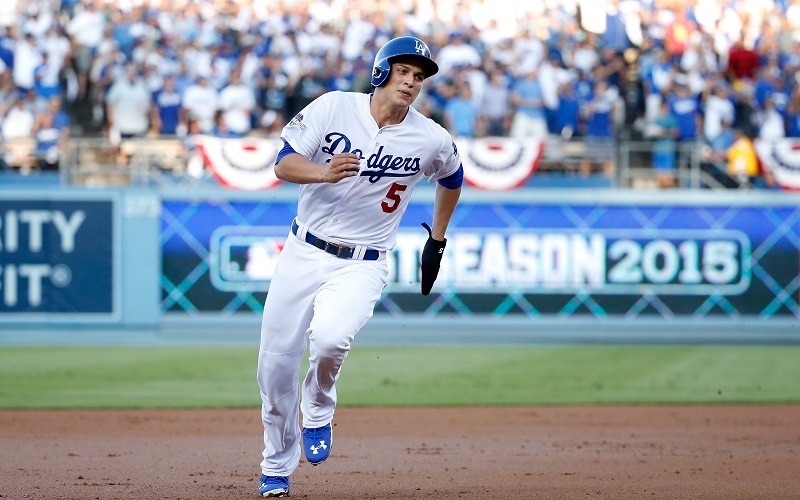 O/U: 93.5
World Series: 9/1
The Los Angeles Dodgers went 91-71 last season, but that doesn't tell the whole story. Clayton Kershaw started only 21 games, throwing 149 innings with a 1.69 ERA — and that was actually the second-most innings of any pitcher in a Dodger uniform. They were hit with a slew of injuries, having 15 different pitchers start at least one game. The fact that Los Angeles still won 91 games, all things considered, is a miracle. They added second baseman Logan Forsythe and — assuming good health — have a better overall rotation in 2017 with a full year from Rich Hill and 20-year-old Julio Urias.
Our prediction: 93-69
Miami Marlins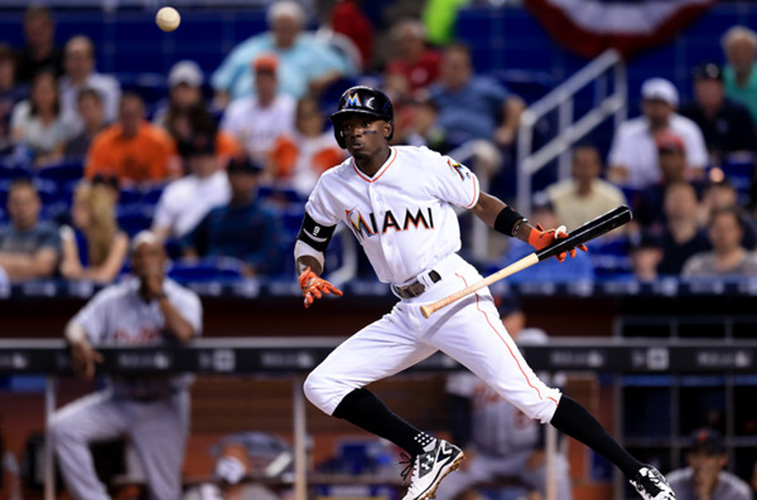 O/U: 76.5
World Series: 75/1
The Miami Marlins actually stayed in contention for a wild-card spot in the National League for a good portion of the 2016 season. Unfortunately, they got hit with a big-time tragedy near the end of the season: the untimely death of starting pitcher Jose Fernandez.
Heading into 2017, the loss of Fernandez is still felt within the organization both in character and pitching presence. The Marlins have a weak starting rotation, with Edinson Volquez taking the Opening Day start. The offense was one of the worst in the NL last year, too. More time on the field for Giancarlo Stanton and Dee Gordon might remedy that.
Our prediction: 74-88
Milwaukee Brewers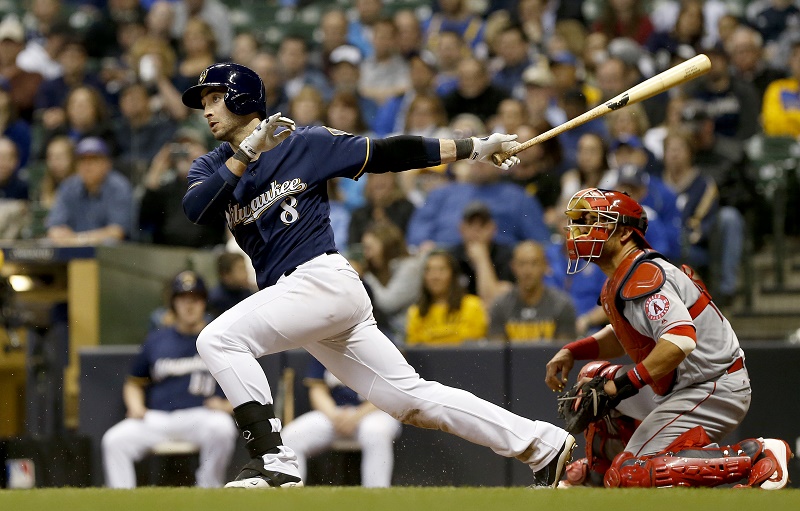 O/U: 69.5
World Series: 200/1
The fact that Las Vegas set the rebuilding Milwaukee Brewers at 69.5 games for their over/under is a bit puzzling, considering that they were 73-89 last season. Milwaukee did lose first baseman Chris Carter in free agency, the source of 41 home runs last year. But Carter did little other than hit for power for the Brewers, posting just 0.9 WAR. Full seasons from young players Keon Broxton and Orlando Arcia, as well as the addition of third baseman Travis Shaw, should help their offense quite a bit. Ryan Braun still resides in Milwaukee as of now, too.
Our prediction: 75-87
Minnesota Twins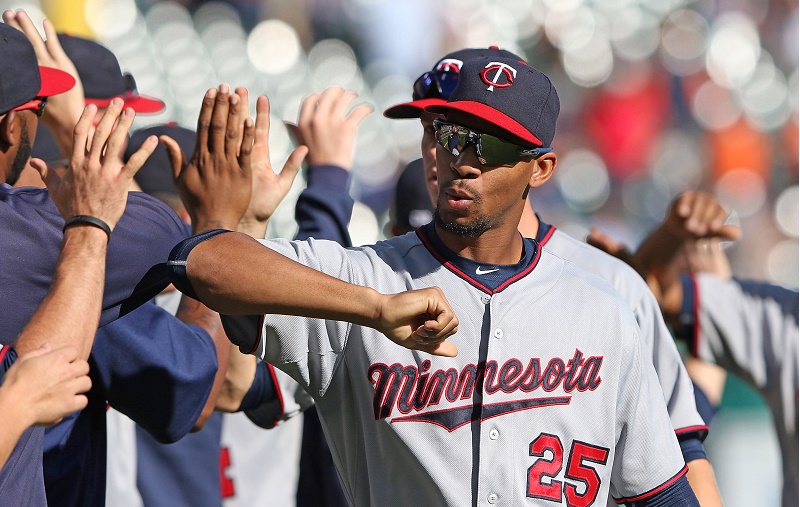 O/U: 74.5
World Series: 125/1
The Minnesota Twins have some talent, there's no doubting that. But without some major additions to their lineup or starting rotation over the team that went just 59-103 last season, it's a bit of a head-scratcher as to how they ended up with an over/under of 74.5 in Las Vegas. Ervin Santana is a fine starting pitcher, as is Hector Santiago. But if they're your No. 1 and 2 guys, then you're in trouble. Young guys like Byron Buxton and Jose Berrios will make all the difference in the world if they finally put it all together.
Our prediction: 67-95
New York Mets
O/U: 88.5
World Series: 14/1
With win totals of 90 and 87 over the last two seasons, it makes total sense that the New York Mets –who have largely the same roster for 2017 — are slapped with an over/under of 88.5. They will compete in the NL East with the Washington Nationals, and there's a chance they end up winning that division.
Noah Syndergaard is one of the best pitchers in baseball; he has some other good pitchers behind him with Jacob deGrom and Matt Harvey. Yoenis Cespedes continues to hit baseballs, but there's concern that he'll have to carry their offense—as he did at times during 2016.
Our prediction: 88-74
New York Yankees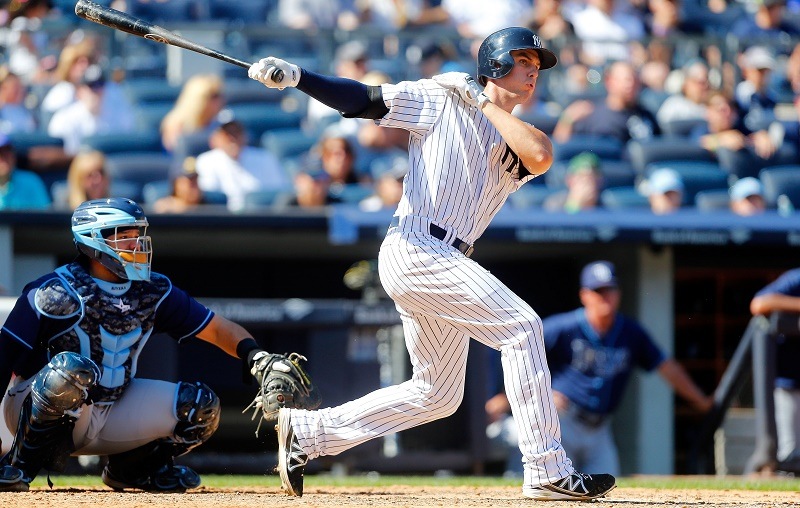 O/U: 82.5
World Series: 25/1
For the rebuilding New York Yankees, 82.5 on the over/under makes you feel like it could go either way. Last season, amid several mid-season trades that brought in some big-time prospects — while shedding many of the aging, high-priced players leftover from the 2009 World Series team — the Yankees won 84 games and remained in the wild-card race until late in the year.
This year, in addition to full seasons from youngsters such as Gary Sanchez and Aaron Judge, the Yankees added Matt Holliday as the designated hitter. But there are questions about the starting rotation, which is fairly thin.
Our prediction: 84-78
Philadelphia Phillies
O/U: 73.5
World Series: 150/1
It's a new day in Philadelphia; the Phillies sent away the final remnants of their 2008 World Series team. Ryan Howard, who hit 25 home runs for the 2016 Phillies that went 71-91, is gone, with 25-year-old Tommy Joseph taking his place at first base. Philadelphia added outfielder Michael Saunders in free agency, although it remains to be seen whether or not he can repeat his outstanding first half with the Blue Jays from last season. There are a lot of questions about the pitching, which is mostly the same.
Our prediction: 72-90
Pittsburgh Pirates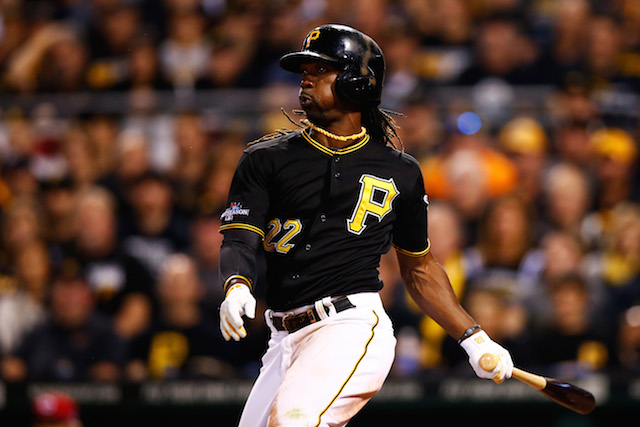 O/U: 82.5
World Series: 50/1
After going 98-64 in 2015, the Pittsburgh Pirates fell off in a big way in 2016. They went only 78-83, prompting them to make trades and shift their roster to welcome a new future at PNC Park. Andrew McCutchen moved from center field to right, while Francisco Liriano is gone in favor of former New York Yankees right-hander Ivan Nova.
The Pirates have some interesting young talent, with Josh Bell, Jameson Taillon, and eventually Tyler Glasnow. They probably have the highest ceiling and lowest floor of any team in baseball. We like to think positive; they will have a good year.
Our prediction: 87-75
San Diego Padres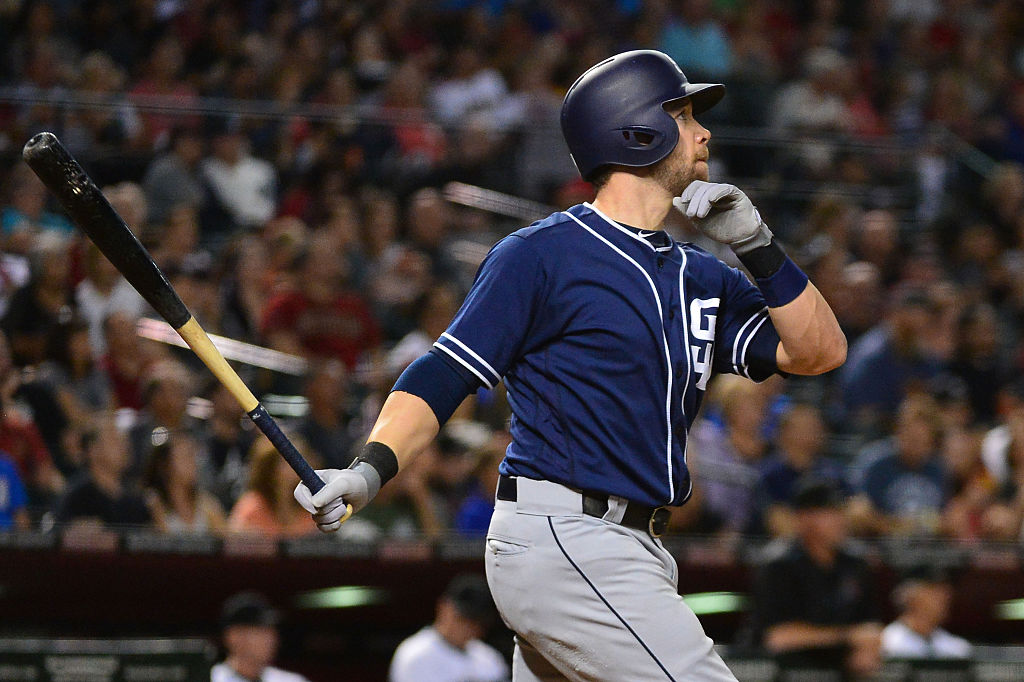 O/U: 66.5
World Series: 150/1
How other teams could have lower World Series odds than the San Diego Padres is a mystery only those in Vegas must explain. This team might be the worst in all of Major League Baseball, having shed four of the five starting pitchers they opened the 2016 season with. The Padres weren't all that good last year anyway, going 68-94, but they'll be even worse this season. Gone are Tyson Ross, James Shields, Andrew Cashner, Drew Pomeranz, Matt Kemp, Jon Jay, Melvin Upton, Derek Norris, Alexei Ramirez, and Fernando Rodney. In are… Erick Aybar and Jhoulys Chacin?
Our prediction: 62-100
San Francisco Giants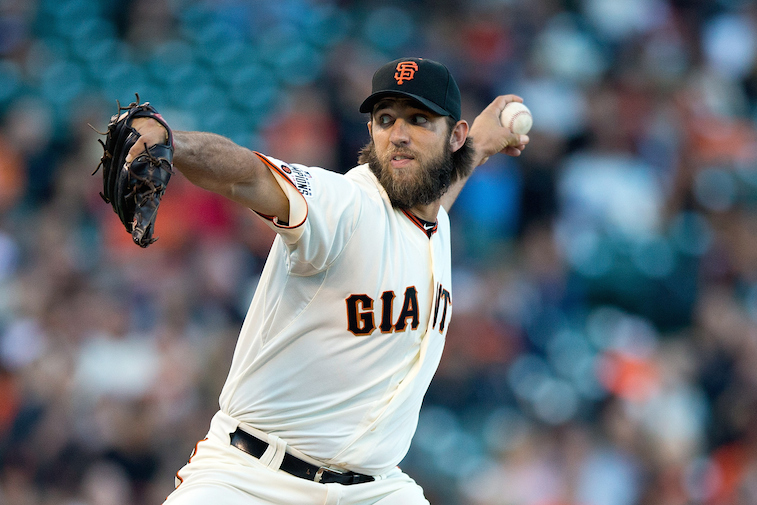 O/U: 87.5
World Series: 11/1
Last year, San Francisco broke their string of winning the World Series in even-numbered years (2010, 2012, and 2014). But the Giants are still one of the better teams in the National League. Rivaling the Mets and Nationals, the Giants and Dodgers will be one of the more fun divisional races in the game. While San Francisco has returned much of their positional side of the roster, they've also added closer Mark Melancon to shore up their ninth-inning issues. Although many have done it, we warn against writing off a team led by Madison Bumgarner.
Our prediction: 90-72
Seattle Mariners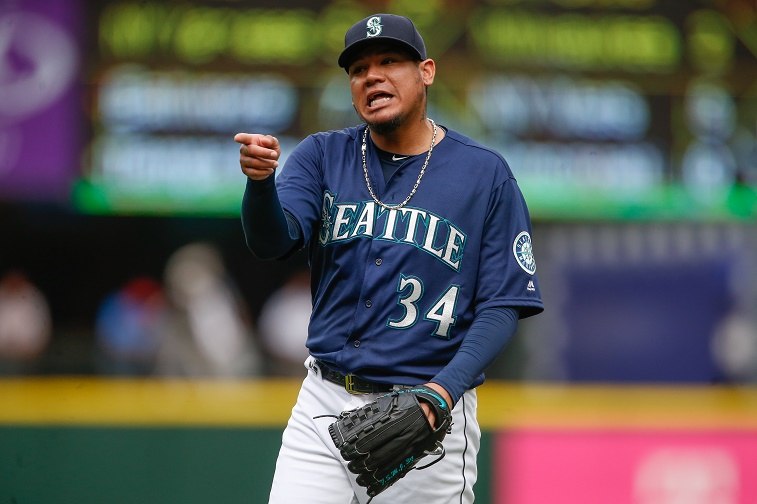 O/U: 85.5
World Series: 33/1
The Seattle Mariners were 86-76 last season. Several improvements to their roster could have them winning even more games in 2017. But according to Las Vegas, which set the over/under at 85.5, there may also be reason to believe that Seattle stays on the fringe of the playoff chase.
They added first baseman Danny Valencia, shortstop Jean Segura, and outfielder Mitch Haniger, which are all positives. They traded pitcher Taijuan Walker, but the Mariners still have a strong rotation behind Felix Hernandez, James Paxton, and Hisashi Iwakuma. Add in the fireballing closer, Edwin Diaz, and you have a recipe for a contender in a tough division.
Our prediction: 88-74
St. Louis Cardinals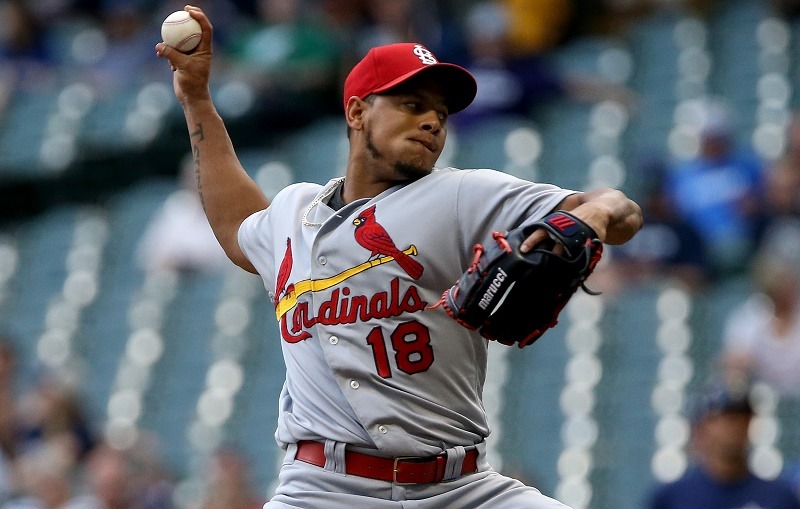 O/U: 84.5
World Series: 25/1
While Vegas sets the over/under for the St. Louis Cardinals — who were 86-76 last season — at 84.5, the projection systems find them hard to predict. While FanGraphs lists St. Louis at 84-78, PECOTA has them at 76-86. The losses of Matt Holliday and Brandon Moss hurt the Cardinals in the power department, but the addition of Dexter Fowler will help them score more runs.
Alex Reyes, one of the top pitching prospects in the game, was lost for the season due to Tommy John Surgery and there are plenty of questions about Lance Lynn and Michael Wacha, who both are coming off injury problems. The Cards are another team that have a low floor but a fairly high ceiling.
Our prediction: 81-81
Tampa Bay Rays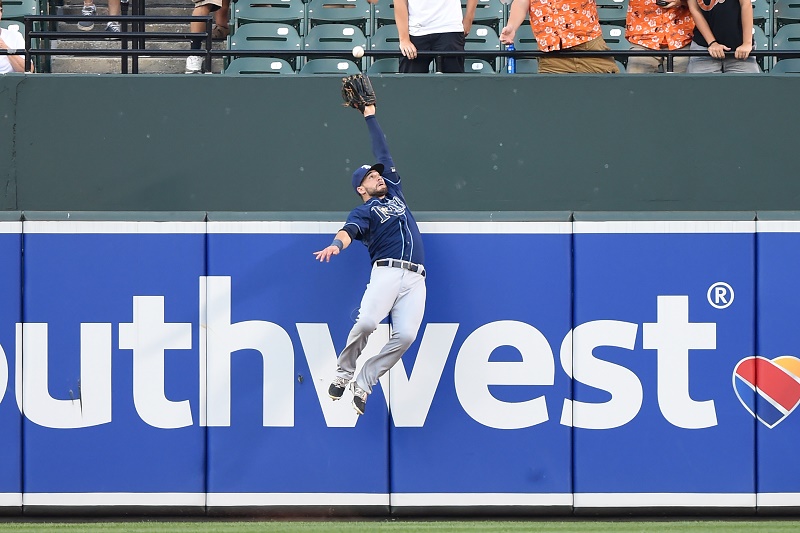 O/U: 77.5
World Series: 100/1
The Tampa Bay Rays had a rough season last year, finishing at 68-94 after many expected them to contend in the AL East. But their projected record, based on runs scored and runs against, was actually 77-85 — still not great, but nine games better than their actual record. They've made some moves, sending out pitchers Drew Smyly and Matt Moore. But a healthy season from outstanding outfielder Kevin Kiermaier, as well as a return to form from ace Chris Archer, could have the Rays back over .500 and fighting for a wild-card spot in the American League.
Our prediction: 83-79
Texas Rangers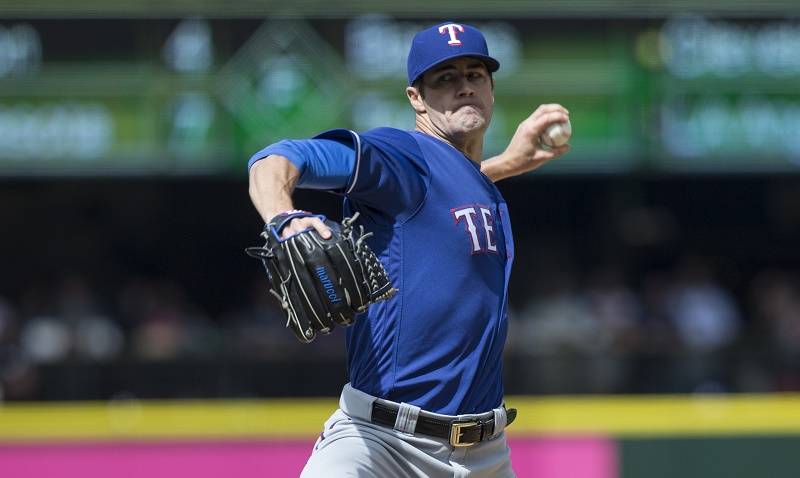 O/U: 84.5
World Series: 28/1
The Texas Rangers were 95-67 last season, but Vegas is definitely paying attention to runs scored versus runs against with their over/under of 84.5. The Rangers only outscored their opponents last season by a total of eight runs, with a projected record of 82-80. A big part of their success was their 36-11 record in one-run games, which is something most around baseball don't consider a predictive stat for future success.
Texas lost Ian Desmond — who had a big season for them last year — and Mitch Moreland, while adding first baseman Mike Napoli. The Rangers' rotation is still essentially just Yu Darvish, Cole Hamels, and everyone else.
Our prediction: 86-76
Toronto Blue Jays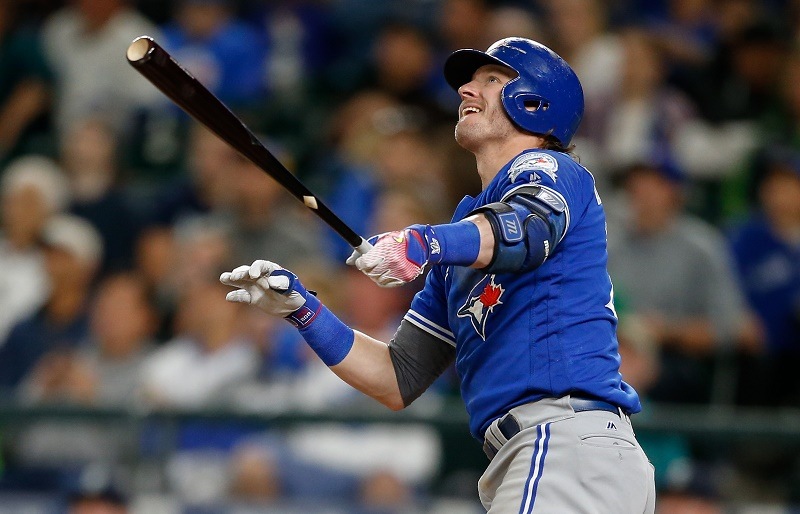 O/U: 84.5
World Series: 20/1
While the Toronto Blue Jays did lose Edwin Encarnacion in free agency, they did well to cover that up with the addition of Kendrys Morales — who sneakily clubbed 30 home runs for the Kansas City Royals last season.
Much of the Blue Jays' roster is on the wrong side of 30, which could be a problem for them going forward. Jose Bautista is 36, Russell Martin is 34, Steve Pearce is 34, and Troy Tulowitzki is 32. They still have a solid rotation, however, with Marcus Stroman, Aaron Sanchez, Marco Estrada, and J.A. Happ leading the way. Expect the Blue Jays to still contend for at least another year or two.
Our prediction: 87-75
Washington Nationals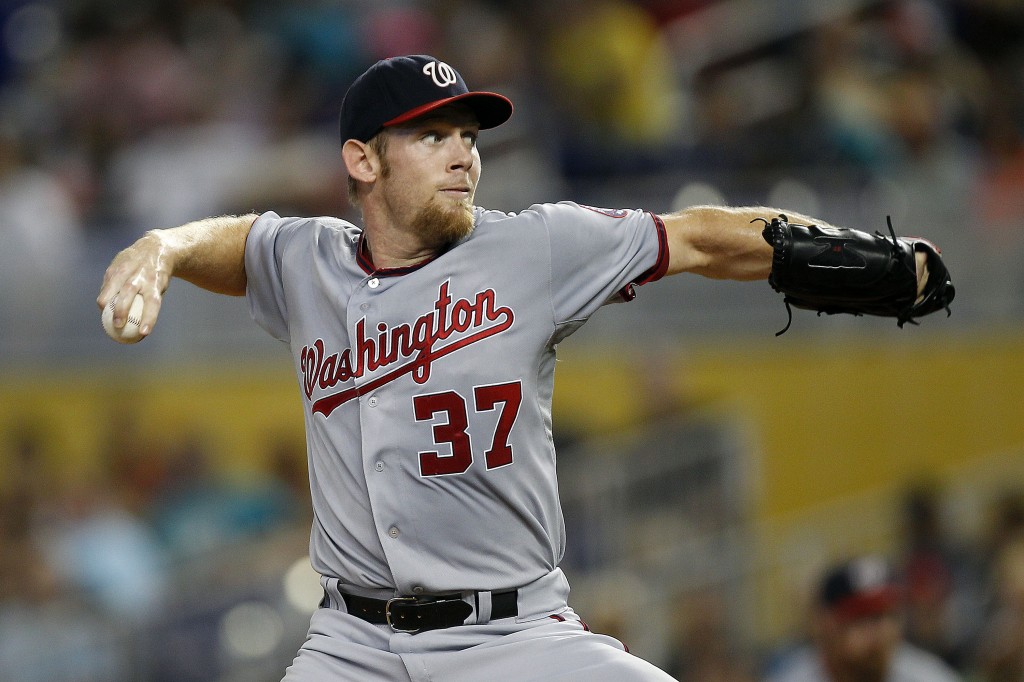 O/U: 90.5
World Series: 11/1
The Washington Nationals were the second-best team in the National League last season, going 95-67 in their first season under manager Dusty Baker. Considering the problems they had in the ninth inning early in the season and the fact that Bryce Harper had a major drop-off in production (from 9.9 WAR down to 1.6), that's pretty impressive.
The Nats added outfielder Adam Eaton, catcher Matt Wieters, and a full season of shortstop prospect Trea Turner while retaining their excellent three starters, Max Scherzer, Stephen Strasburg, and Tanner Roark. Washington will be back in the playoffs and looking for a World Series title this fall.
Our prediction: 96-66
Statistics courtesy of ESPN, Bovada, and Baseball-Reference.