What Was Boxer Sugar Ray Robinson's Net Worth at the Time of His Death?
Sugar Ray Robinson was one of the top boxers of the middle part of the 20th century, winning more than 85% of the fights during his 25-year professional career. He won multiple world championships and is in the International Boxing Hall of Fame. But his life wasn't as easy as you might have expected it to be given the success he had in the sport.
Robinson went through financial difficulties during points of his life due to bad business decisions and problems with the IRS. Robinson made millions during his boxing career, but what was his net worth at the time of his death?
Sugar Ray Robinson's life and career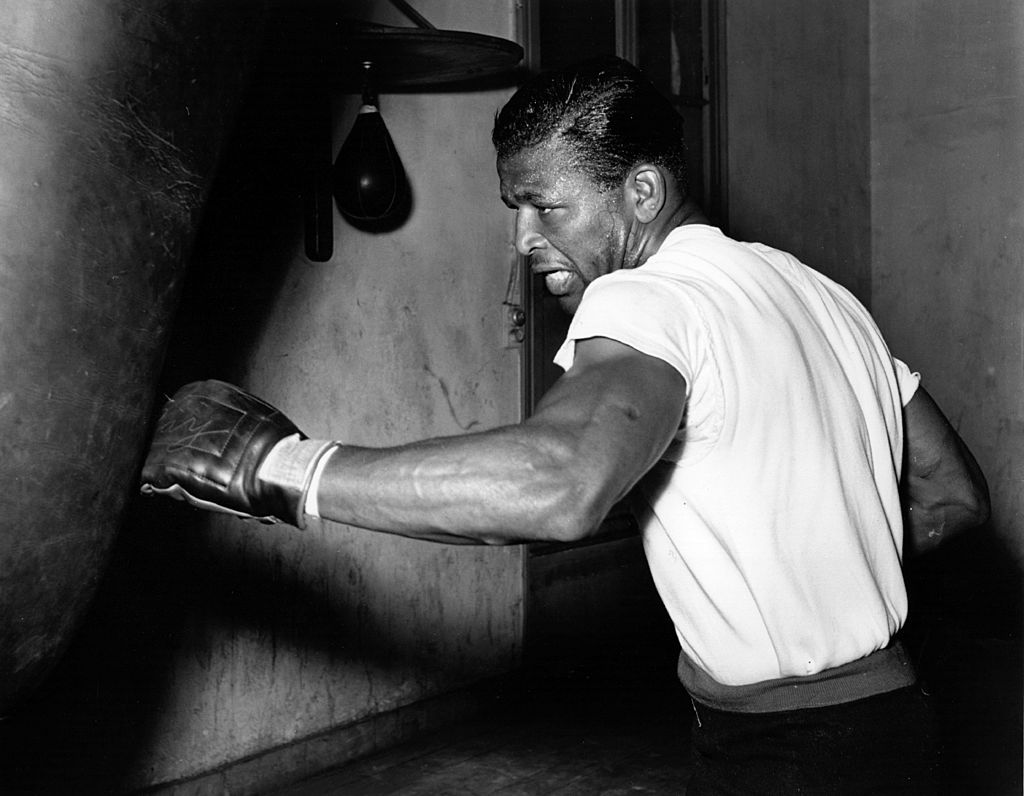 Robinson — born Walker Smith Jr. — was born in 1921 and grew up in Detroit until his mother moved his family to Harlem, N.Y., when he was 11 years old.
Fearing that her son would get caught up in shady activities at a young age, she turned to a local church where a man had recently started a boxing club.
Robinson quickly turned to the sport and had his first fight in 1936, borrowing the Amateur Athletic Union card of another boxer — named Ray Robinson — to get in the ring. He turned pro in 1940, winning his debut at the iconic Madison Square Garden in New York City.
Robinson won his first 40 pro fights and was considered the "uncrowned champion" because he didn't get a chance at a title until 1946, when he won the welterweight belt in a unanimous decision against Tommy Bell; he held the title until 1951.
Six years later, he beat Jake LaMotta for the middleweight championship. By the time Robinson retired in 1965, he amassed a record of 175-19-6, with two no-contests. He was inducted into the Hall of Fame two years later.
Financial problems
As many athletes do, Robinson tried to parlay his fame and fortune into other business ventures outside of boxing. Those included a Harlem nightclub, Sugar Ray's, and eatery Sugar Ray's Cafe.
But his boxing success and notoriety didn't translate into profitable businesses. In 1955, there were reports that the bank had foreclosed on Robinson's bar, though he denied that was the case. Robinson earned purses in excess of $4 million — the equivalent of roughly $30 million when adjusted for inflation — but ended up bankrupt.
He wrote in his autobiography that he was broke by 1965, spending all of the money he earned during his career. In addition to his failed businesses, Robinson's net worth diminished because of his infamous lavish spending, which included a pink Cadillac, a fur coat, flashy diamond jewelry, and a large entourage of family members, trainers, and women.
The money Robinson spent caused him to stay in boxing longer than he should have, diminishing his in-ring legacy just a bit.
What was Sugar Ray Robinson's net worth when he died?
After he retired from boxing, Robinson turned to acting to try to make ends meet and rebuild his wealth, but he never found much success in the acting field.
His filmography included guest shots on such TV series as The Fall Guy, Fantasy Island, Mod Squad, and Mission: Impossible, as well as appearances in movies like Paper Lion, Candy, and The Todd Killings.
Robinson was diagnosed with diabetes and Alzheimer's late in his life, and he eventually died in 1989, at the age of 67. Prior to his death, Robinson had somewhat built up his finances again, but it wasn't anywhere near the millions he had in the prime of his career. At the time of his death, it is estimated that Robinson's net worth was about $500,000.