What We Know About Tyson Fury's 'Advisor' Daniel Kinahan, a Suspected $1.1 Billion Drug Lord
The boxing world has had its fair share of nefarious characters. A look into Don King's past could make anyone shudder. One current figure allegedly has a shady past. Tyson Fury's adviser, Daniel Kinahan, is suspected of being involved with illegal activities.
Let's look at the alleged crime lord, his relationship with the heavyweight champ, and what role he'll play in boxing moving forward.
Who is Daniel Kinahan?
Insider reports that Irish political figures call Kinahan a "criminal and gang lord." Neale Richmond, affiliated with the Fine Gael party, said that Kinahan is a part of Ireland's "most famous criminal outfit."
The prime minister himself has condemned him in Parliament. In Irish High Court proceedings that did not focus on Kinahan, the alleged crime lord was accused of leading a gang known as "The Cartel," which is a highly lucrative organized crime outfit.
Rumor has it that Kinahan and his brother Christopher manage the Cartel's criminal enterprise. This came out in a never-published 2019 Irish High Court ruling, according to the Irish Times.
It's important to note that Kinahan has not been convicted of any crime. He's rumored to be something of a mysterious figure with suspected ties to gang activities. But what does he have to do with Tyson Fury? 
The connection between Tyson Fury and Daniel Kinahan
Another Insider report claims Kinahan serves as an "advisor" to Fury. Allegedly, he played a role in the negotiations between Fury and fellow top heavyweight Anthony Joshua. Reports say Joshua and Fury struck a two-fight deal last week.
While Kinahan's role in Fury's camp is unclear, it's apparent his association with the champ is no fabrication. Fury personally thanked Kinahan in a Twitter video post. British and Irish political figures are expressing dismay over Kinahan's involvement with such a high profile British boxer.
In a statement, high-ranking Northern Ireland politician Stephen Farry expressed concern over Kinahan's role. Farry, who is the deputy of Northern Ireland's Alliance Party and a British parliament member stated how troubling Kinahan's involvement is in no uncertain terms: 
"Many people enjoy sport, including professional boxing and would look forward to a match-up between Tyson Fury and Anthony Joshua…But it is critical that we have integrity in sport.

"Daniel Kinahan has been described by the Irish police, An Garda Siochana, in an affidavit to the Irish High Court as running the day to day operations of an international crime gang. This is no ordinary businessman." 
What Kinahan's involvement could mean for the future of boxing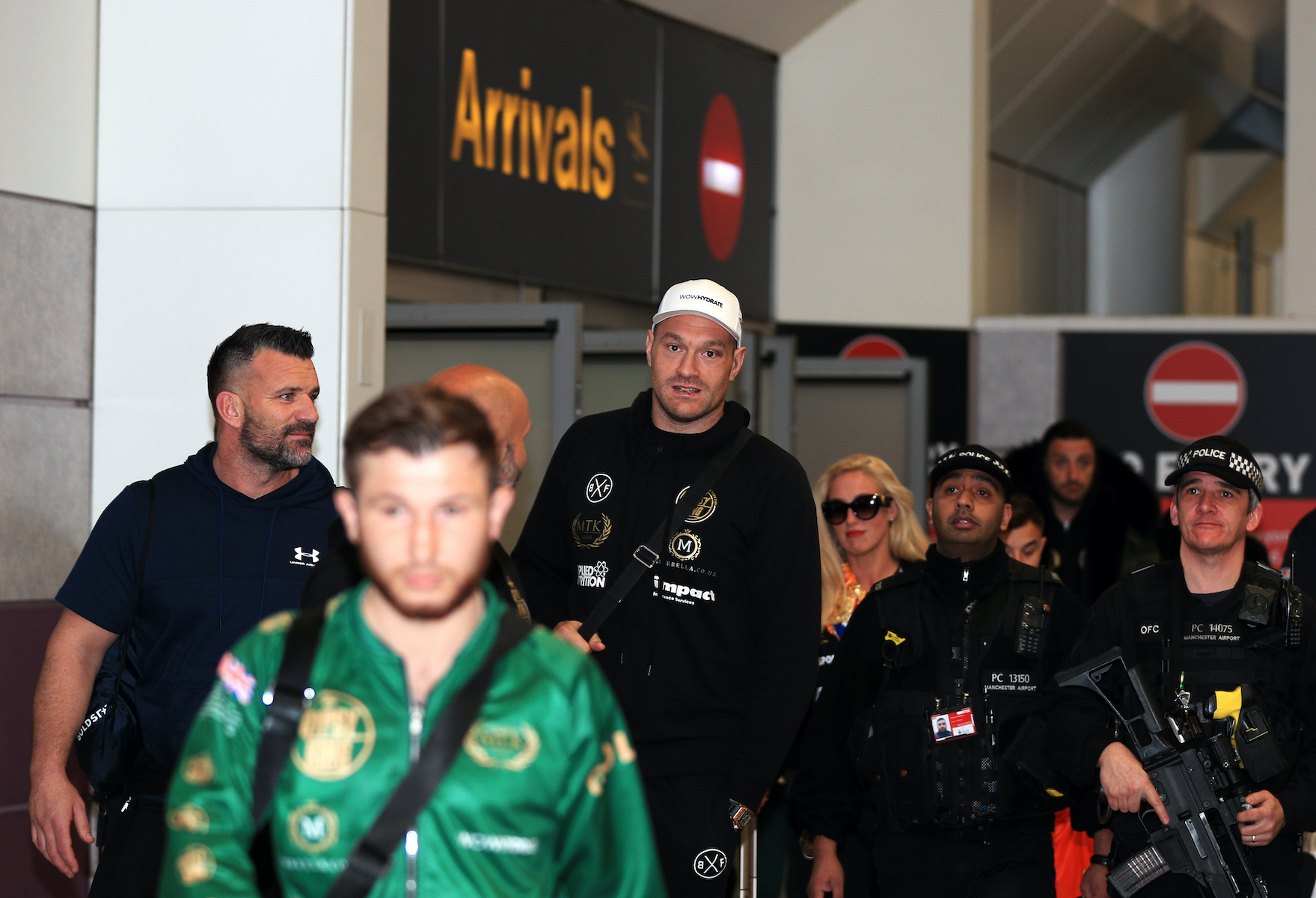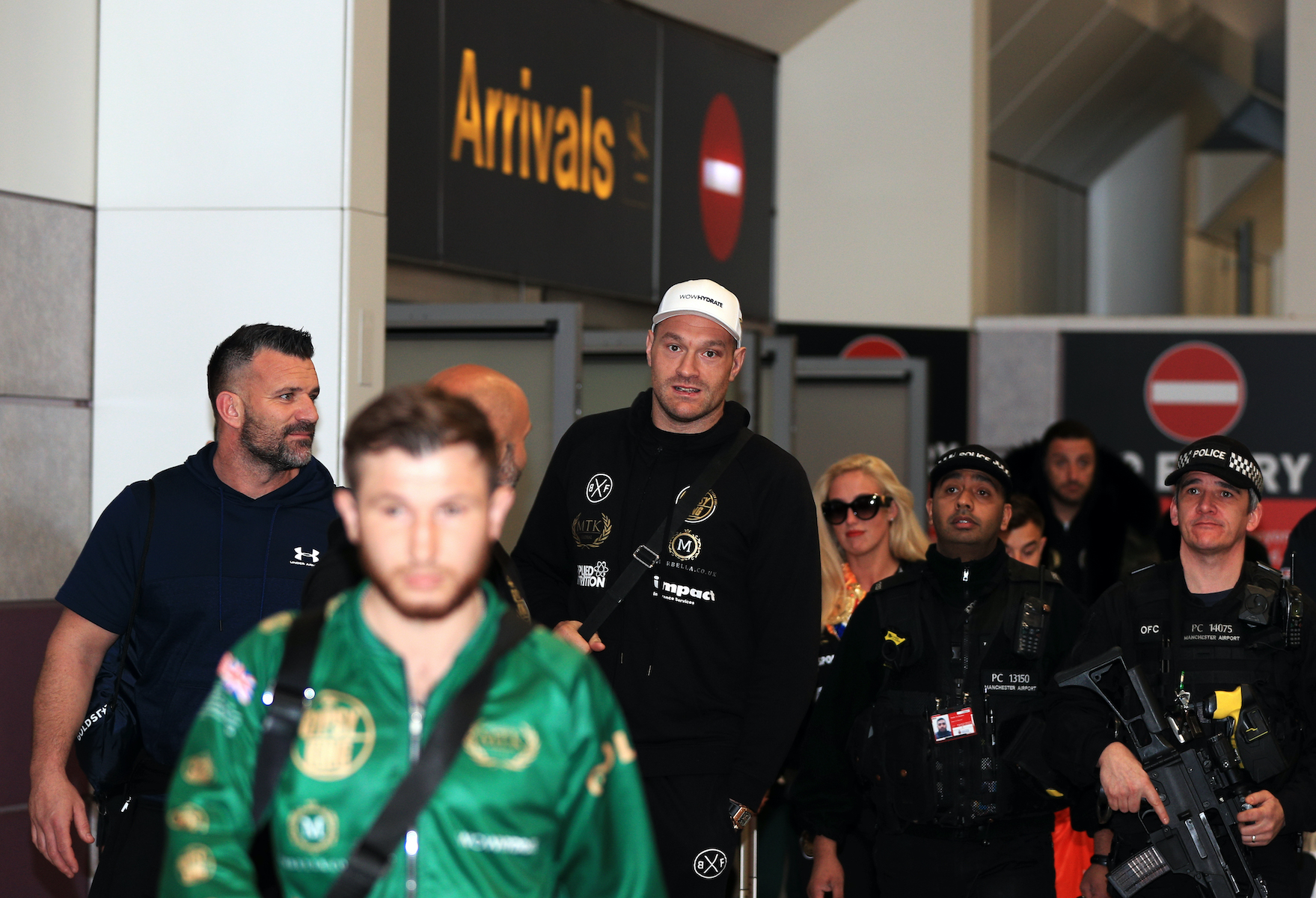 Kinahan's potential involvement could be a snag for the Fury camp. Coming off a dominating performance against Deontay Wilder, Fury has never had a higher profile. Simply put, he's the hottest ticket in boxing right now. That means that Fury has the ability to bring someone like Kinahan into his camp and get away with it.
That said, there may be consequences, even for someone as powerful as Fury. As long as there's a connection between them, Fury will have to answer questions about Kinahan. This is a potential distraction, depending on how much political and legal heat surrounds Kinahan. It also may cause the press and others to dig deeper into the pair's connection.