What We Learned About Donald Sterling From Blake Griffin's Op-Ed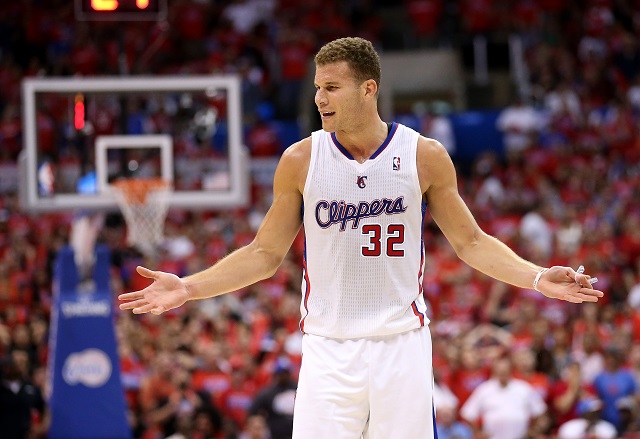 Perhaps the loudest thrumming criticism of the entire Donald Sterling debacle, at least from the people that maintained that Sterling was, actually, in the wrong — spoiler: he was — came because of the continued silence of the Clippers players. Nevermind the fact that the playoffs were happening, and that the players were engaged in the activity that defines their livelihood, the people wanted to know why no one had ever said anything about Sterling before (they had) and why the players would dare to be so apparently two-faced about the entire debacle by taking the paychecks and ignoring the fact that their boss was a toad (they weren't). So, when Blake Griffin penned a sort of puff piece for Derek Jeter's new sort of puff piece website The Players' Tribune, we were interested, even if the end takeaway — Steve Ballmer is a good owner, while Donald Sterling was not — wasn't exactly earth-shattering. This isn't The Sixteenth Round, but you probably weren't expecting it to be.
"When I knew the Clippers were drafting me, the first thing I did was type Donald Sterling's name into Google. The first hit that came up was 'Donald Sterling is a racist,'" Griffin writes. "My second thought was, 'Wow, these articles are from 2003 and 2008. I guess everybody already knows about this stuff and just doesn't care.' As players, we're not supposed to really care about anything but basketball. We're just supposed to perform. To be honest, I didn't ever really think about bringing up Sterling's past. What was I supposed to do?"
This is a fair question, and a smart acknowledgement of the kind of double standard that celebrities have to deal with when it comes to anything political — when they exist in a world where they're supposed to be nonpartisan and never on the wrong side of history at the same time. Plus, we learned that Blake knows how to Google.
What else does Griffin shine a light on? The fact that Sterling really hated Baron Davis, but we all knew that already, and that he was cheap, but that wasn't exactly the most closely guarded secret on the planet either. What is most illuminating is his opener, when Griffin confirms what the tapes allude to and has long been suspected by people who have discussed how the Sterling Clippers were run. The image — of everyone dressed in white except for the owner, who is in all black, parading his player around like an acquisition by "grab[bing] the top of your hand with just [his] fingers" — is brilliant, because it's too surreal to be false, and it codifies the legend of Donald Sterling's relationship to his players.
We also learned that "[u]nder Sterling, all the staff were on temporary contracts," something that'd been fixed under Ballmer, and that the new owner is akin to "a cool dad who gives you candy," while "Donald was like a weird uncle." This raises an altogether different question: Does this mean Blake never got the childhood PSA about the strange folks who might offer you sweets?