What Would the NFL's 'Best Of' Team Look Like Right Now?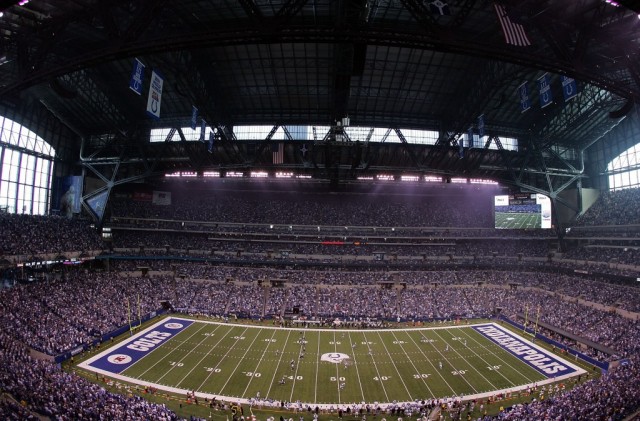 Who are the best players in the NFL right now? What does "the best" even mean? Who's wasting away their prime in an oasis of terrible, and who's being carried to glory by being at the right place and the right time? That's a common bit of discussion for anyone who has a passing familiarity with sports, and it serves as the groundwork for things like all-star games, individual accolades, and other bits of ephemera that go beyond the all-important wins and losses columns.
In other words, if we were to create the perfect 2014 NFL team from all of the component parts available, what would our Frankensquad look like?
In the true spirit of all things football, we set out to craft our super-team in the form of a standard fantasy team — one quarterback, three wide receivers, two running backs, a tight end, and a combined defense and special teams. (We apologize to any outstanding defensive players and the other 40-plus positional experts that we're lumping together. You're very important.)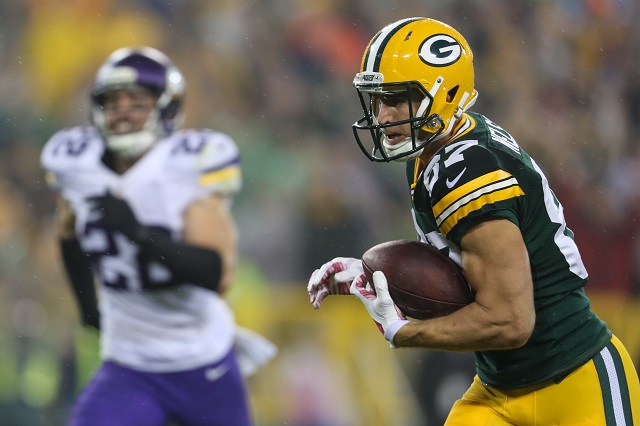 Best wide receivers
We covered this a little while ago, but even after this weekend's games, we're looking at Jordy Nelson as the top wide receiver, as Calvin Johnson spent his second straight game as the greatest decoy receiver known to man (our condolences to fans of Megatron as well as Detroit fans, who had to watch them give away a game to Kyle Orton and the Bills). This list is rounded out by Antonio Brown and Julio Jones, but first off the bench is going to go to Steve Smith, since we're afraid of what might happen if we leave him off.
What? We don't like having our lunch money stolen. Do you?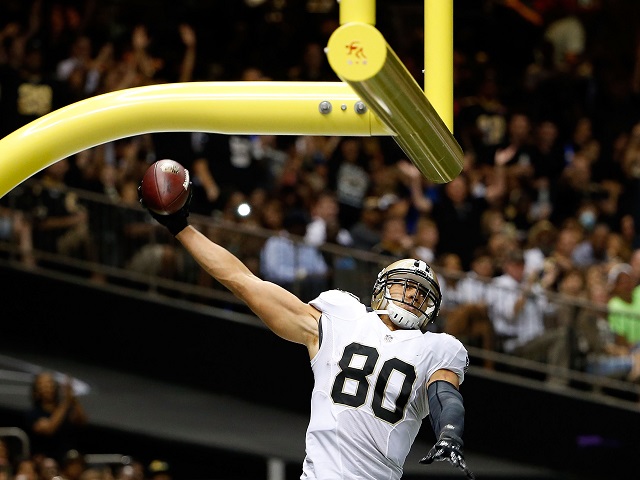 Best tight end
Jimmy Graham, obviously. Even if he still thinks he's a wide receiver — and, honestly, we're inclined to agree — Graham is a tight end according to the NFL, and while he's one of the prototypical college basketball players-turned-tight ends, along with the now-retired Tony Gonzalez and youngster Jordan Cameron, Graham is still a threat years after the notice was up. Graham's about the furthest thing from a secret at this point, but he just can't be contained.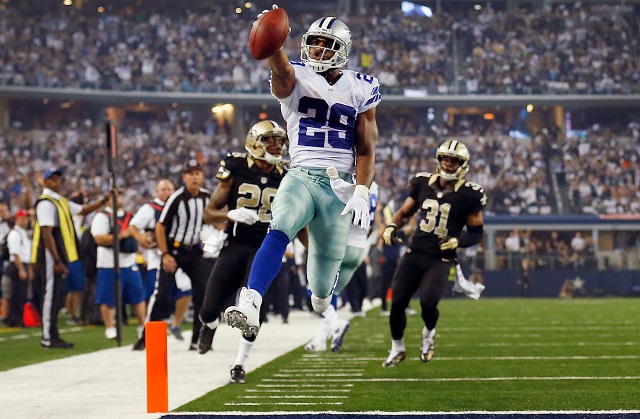 Best running backs
DeMarco Murray. We're not ready to lump him in with the other famous running back for the Dallas Cowboys quite yet, but this is the first season in quite some time that the stars have aligned and the Cowboys have been just as known for their ground game as the mildly erratic passing arm of Tony Romo. Alongside DMM, we're rolling with Arian Foster, who's been able to prove the doubters wrong and carve out more than 100 yards a game so far.  Those are the only two backs who have been able to do that so far this season.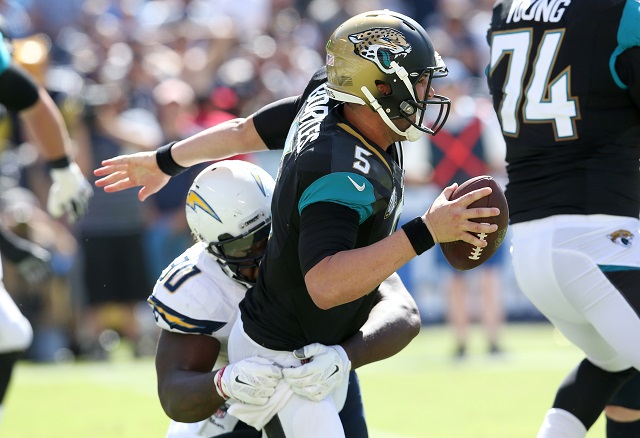 Best defense and special teams
Before the season began, we would've penciled the Seahawks in here, called it good, and hoped that the regression didn't hit us too hard. What no one expected were the San Diego Chargers, who came out of nowhere to post the least points allowed in the entire league so far, one half of their NFL-leading point differential, having scored 133 points to just 63 allowed. For those of you scoring at home, that means that San Diego is scoring 2 points for each point scored on them, which goes a long way to explain why they've only had one loss.
As far as special teams are concerned, we've got to give the nod to Philly here, the only team to have wound up with more than two special teams touchdowns. Those two squads together would be ferocious.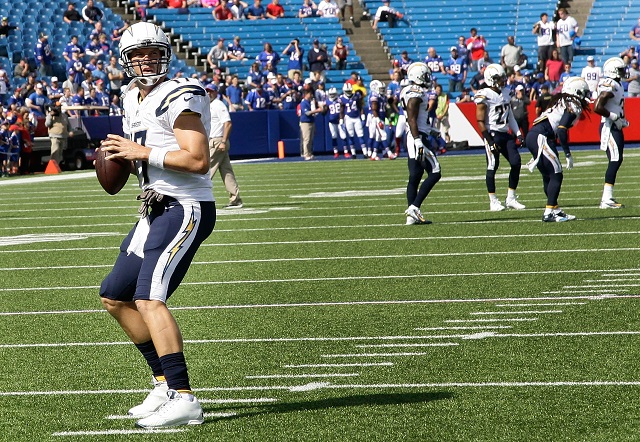 Best quarterback

What is this, 2009? Phillip Rivers, he of the league-leading ANY/A of 135 — that's average net yards per attempt index, which is one of the best ways to measure how effective a quarterback is playing during a season. For context, the second and third slots are taken up (so far) by Andy Dalton and Peyton Manning, respectively, with Aaron Rodgers in fourth.
So, all told, we'd have Phillip Rivers at center passing to Jordy Nelson, Antonio Brown, and Julio Jones, with DeMarco Murray running the ball (or Arian Foster as the change-of-pace back), with Jimmy Graham working in as the tight end. On the defensive end, San Diego's defense and Philadelphia's special teams, and we'd add in New Orleans's offensive line, as well. We'd watch that team, for sure.