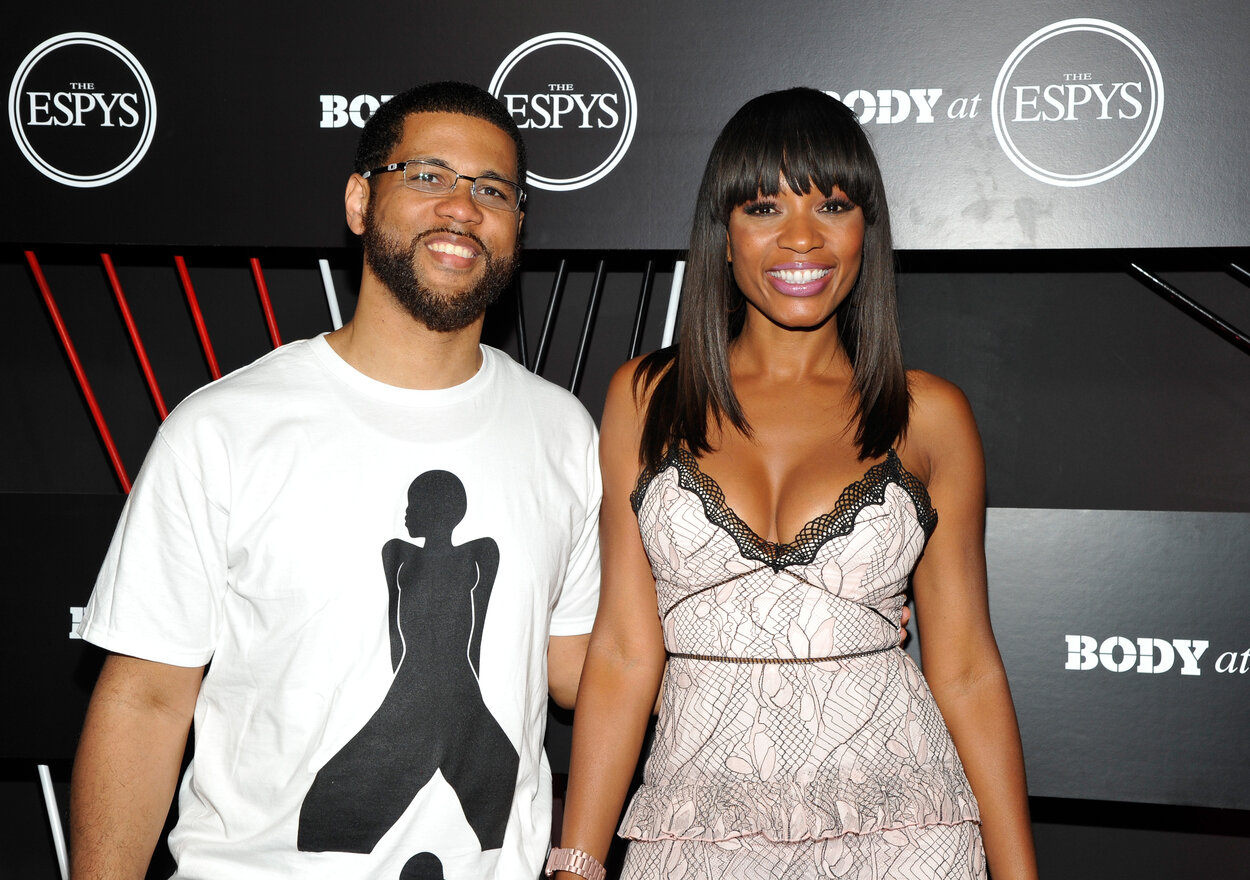 Whatever Happened to Michael Smith, the Former 'SportsCenter' Host?
Michael Smith and Jemele Hill were supposed to usher in a new era of 'SportsCenter' at ESPN, but things didn't pan out. Where is Smith now?
When ESPN promoted Jemele Hill and Michael Smith to SportsCenter in 2017, the network hoped a new era of success was upon them.
The legendary show had a long history, from Stuart Scott and his beloved phrases to the dynamic duo of Dan Patrick and Keith Olbermann. Hill and Smith, two veteran stars at the network, took the stage with high expectations.
Their prime-time partnership didn't last long, and neither is with ESPN now. Just over two years after leaving the Worldwide Leader, where is Smith working?
Michael Smith and Jemele Hill previously co-hosted 'SportsCenter'
Michael Smith and Jemele Hill were, for a new generation, the Mike Golic and Mike Greenberg of ESPN. 
Already co-hosts on His & Hers, a TV show which aired on ESPN2, Hill and Smith became the full-time evening SportsCenter hosts in February 2017. That edition of SportsCenter, which airs immediately after Pardon the Interruption during the week, is among the network's most important programs.
Rebranded as SC6, the new SportsCenter was intended to fuse the traditional format — highlights, breaking news, and the night ahead — with a studio show. Think of Scott Van Pelt's late-night SportsCenter, which mixes scores and stats with unique segments.
ESPN had high hopes for Hill and Smith. The two had a popular following on social media and were opinionated — although in Hill's case, she had a history of being too controversial. What could go wrong?
Smith and Hill's promotions didn't pan out for ESPN
There have been fewer experiments in ESPN history that bombed worse than SC6.
Not even Emmitt Smith's stint as a football analyst created as many problems for ESPN as the Michael Smith and Jemele Hill-hosted SportsCenter did in the year it ran. The show debuted in February 2017, only weeks after Donald Trump took office, and the President became a frequent target of Hill's commentary. 
Hill tweeted in the fall of 2017 that Trump was a white supremacist. ESPN apologized to President Trump shortly thereafter. 
Weeks later, ESPN suspended Hill for two weeks after she suggested viewers boycott the Dallas Cowboys' sponsors. The Cowboys chose not to kneel during the national anthem before a 2017 game. 
Donald Trump took aim at Hill on his now-deleted Twitter account. The Washington Post transcribed Trump's tweets.
"With Jemele Hill at the mike [sic], it is no wonder ESPN ratings have 'tanked,' in fact, tanked so badly it is the talk of the industry!"
Ratings plummeted, and it quickly became apparent that ESPN made a mistake in creating SC6. Hill moved to The Undefeated in February 2018 to focus on her writing, and Smith left the show a month later.
ESPN reverted to a traditional SportsCenter format in the spring of 2018, and ratings quickly climbed again. The network touted a 19% increase in June 2018, with Sage Steele and Kevin Negandhi serving as co-hosts, compared to the ratings from that time span in 2017 when Smith and Hill led the show.
Where is Michael Smith now?
Neither Jemele Hill nor Michael Smith has been with ESPN for quite some time.
Hill joined The Atlantic in October 2018, and she now co-hosts a podcast, Cari & Jemele (Won't) Stick to Sports, with former ESPN colleague Cari Champion. 
As for Smith, he left ESPN in 2019 after the two sides reached a buyout. Smith and Michael Holley, an ESPN contributor and longtime sports commentator in Boston, now co-host Brother From Another on the Peacock streaming service. 
Like Sportscasting on Facebook. Follow us on Twitter @sportscasting19.