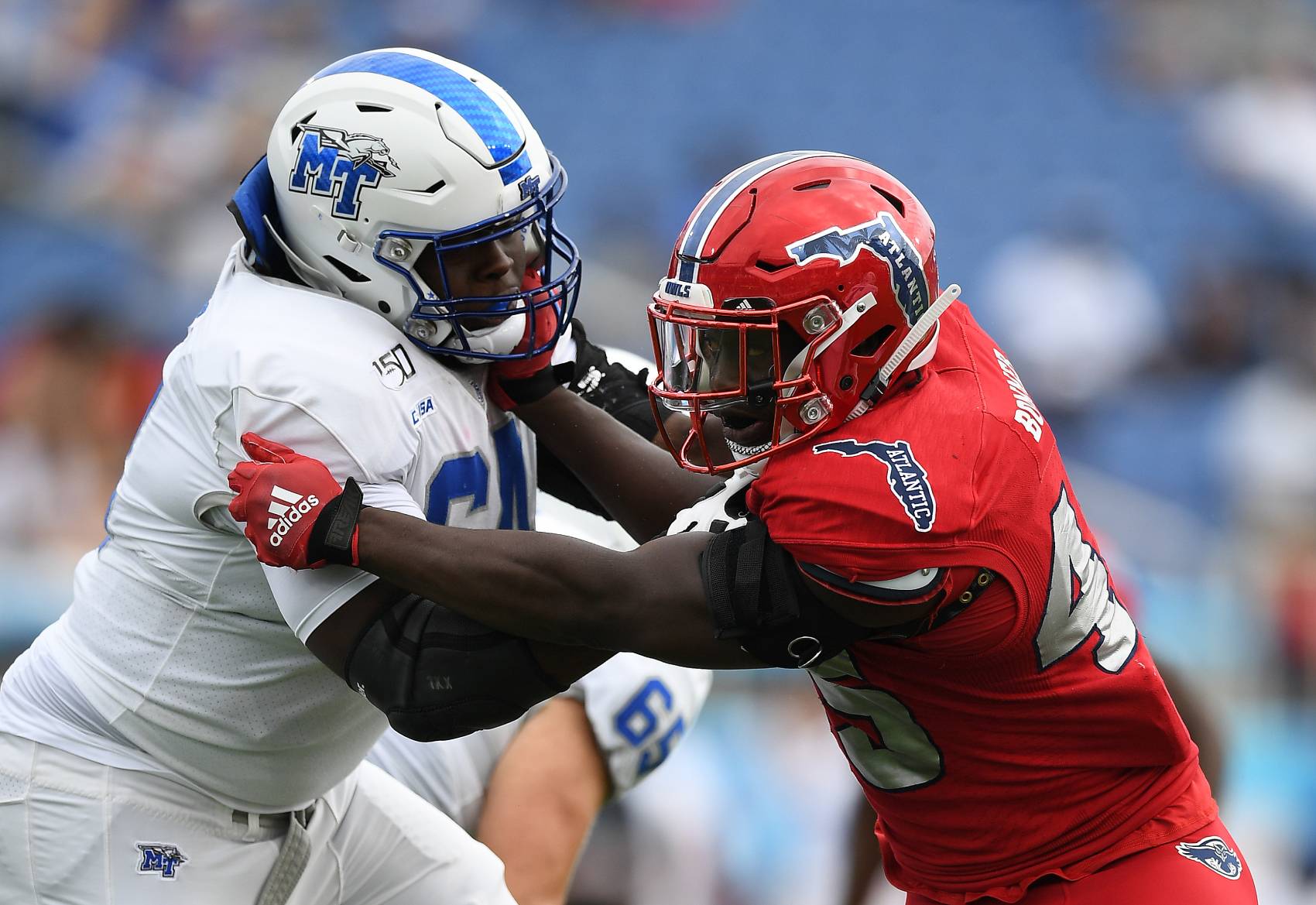 Whatever Happened to 'Last Chance U' Fan Favorite Tim Bonner?
Tim Bonner rose to prominence on Netflix's 'Last Chance U' and impressed at FAU. Bonner now deserves a shot with an NFL team.
Tim Bonner had quite the journey in his five years at the college level.
A star on the Netflix docu-series Last Chance U and a two-year starter at Florida Atlantic University, Bonner is now pursuing an NFL opportunity.
Bonner made the most of his time in college football. Now, the next chapter of his life and career is certainly worth following.
Tim Bonner was a favorite on Netflix's 'Last Chance U'
Tim Bonner eventually began his career at the University of Louisville. Bonner was dismissed midway through his redshirt season after a female student accused him of having a gun.
Although Louisville found no weapon in Bonner's dorm, the school dismissed him. He landed at East Mississippi Community College, a junior college powerhouse featured on the first two seasons of Netflix's Last Chance U.
Bonner's lone season there, his redshirt freshman year in 2016, coincided with the second season of Last Chance U.
Bonner instantly became a fan favorite for his southern twang — Bonner hails from Demopolis, Ala. — and on-field success.
The 6-foot-5 pass-rusher had 5.5 sacks in 2016. He and teammate De'Andre Johnson, a former Florida State quarterback, signed with the Florida Atlantic Owls after the season.
Bonner had an impressive stint at Florida Atlantic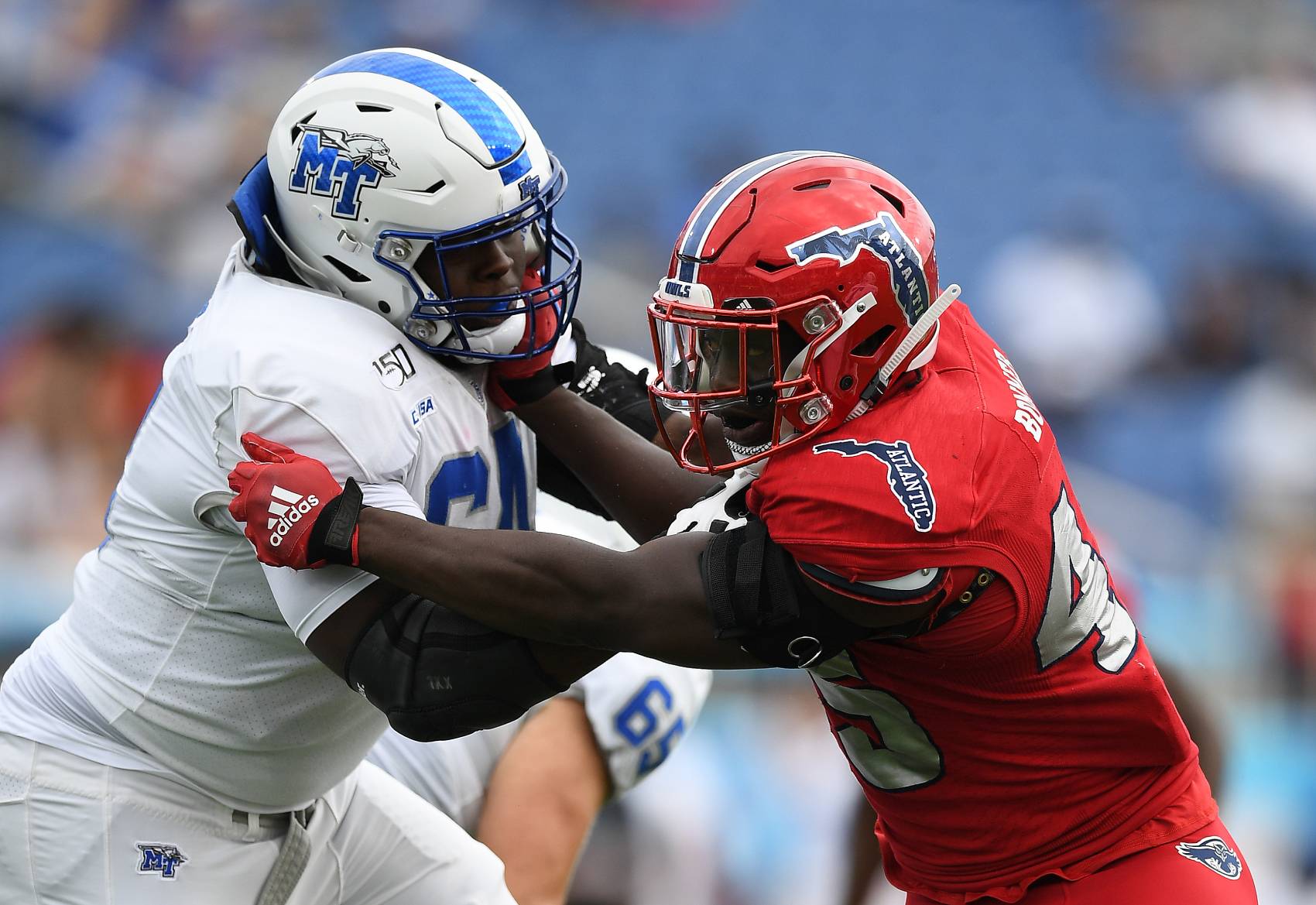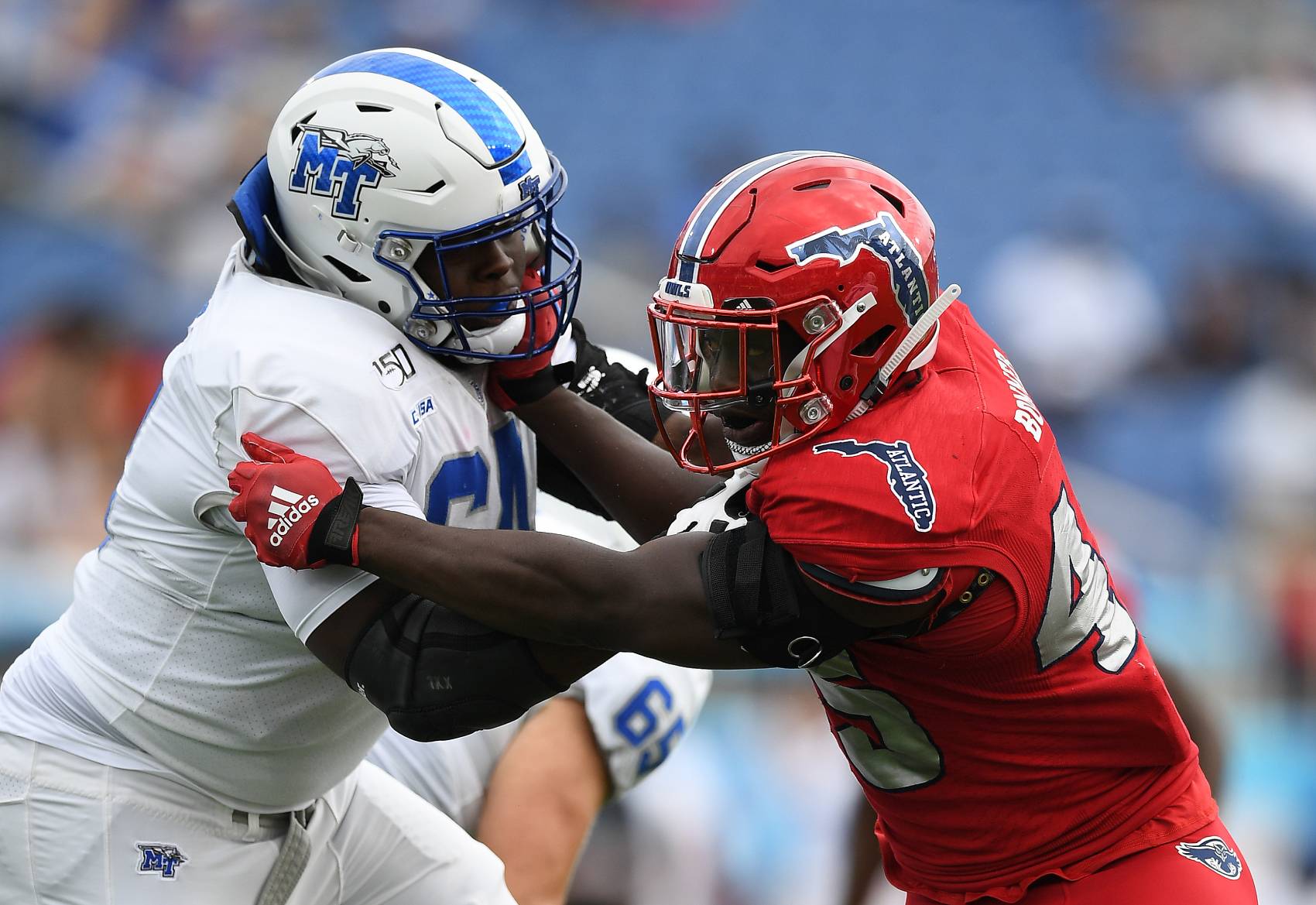 An early look at Tim Bonner's FAU stats — eight sacks and 15.5 tackles for loss in three seasons — don't show stellar numbers.
He played far better than the stats indicated. Bonner improved from a special teams ace in his first year at FAU to a reliable starter by the time his college career ended.
Tim Bonner had 7.5 tackles for loss in 12 games last season and led FAU to its second Conference USA title in three seasons. Bonner impressed against the run, especially in the final weeks.
Teammates nicknamed Bonner's hard hits on special teams the 'Doom Boom.' The NFL has moved to make kickoffs safer, but there is always a place for players who can hold their own on special teams.
After the Louisville incident, Bonner avoided any off-field issues at FAU. Teammates publicly cited his improved maturity throughout his three years there.
Where is Tim Bonner now?
Tim Bonner's draft stock was gaining momentum in the new year, especially after he participated in the Tropical Bowl in January.
Like many other prospects, Bonner lost out on his pro day and 1-on-1 meetings because of the coronavirus pandemic. He went undrafted in April.
The Cleveland Browns drafted FAU tight end Harrison Bryant in the fourth round. Bryant could see increased action if the Browns trade David Njoku, who recently requested a trade.
Three of Bonner's teammates — Steelers cornerback James Pierre, Bears linebacker Rashad Smith, and Bills offensive lineman Brandon Walton — signed with teams after the draft.
Football fans, especially those who followed Last Chance U and Bonner's time at FAU, should continue watching his football path. All it takes is one team, whether it's in the NFL or another league, to love the energetic pass-rusher.
At the same time, all Bonner needs is one chance. He's proven before he can make the most of those opportunities.