Whatever Happened to Michael Turner, the Atlanta Falcons' All-Pro Running Back?
Michael Turner waited for his turn. Once he got that chance, the rest was history.
Originally a backup running back behind future Hall of Famer LaDainian Tomlinson in San Diego, Turner earned an opportunity to start with the Atlanta Falcons in 2008.
The rest of the NFC South surely wished Turner stayed in the AFC. Where is the former Pro Bowl running back now?
Michael Turner played nine NFL seasons
Nicknamed "The Burner" because it rhymed with Turner, the 5-foot-10, 247-pound back had a solid NFL career.
Before that, Turner impressed at Northern Illinois. He teamed up with Darren Sproles, his future NFL teammate in San Diego, to form one of college football's best backfields.
When Turner entered the NFL as a fifth-round pick in 2004, he'd already set the NIU records for rushing yards (4,941), touchdowns (43) and all-purpose yards (5,392).
His successor, future Bears draft pick Garrett Wolfe, later broke those records.
Turner spent his first four years backing up Tomlinson. He totaled 1,257 yards and six touchdowns on 5.5 yards per carry in 59 games. Turner also ran for 188 yards and a touchdown in four playoff games with the Chargers.
Turner is one of the best players in Atlanta Falcons history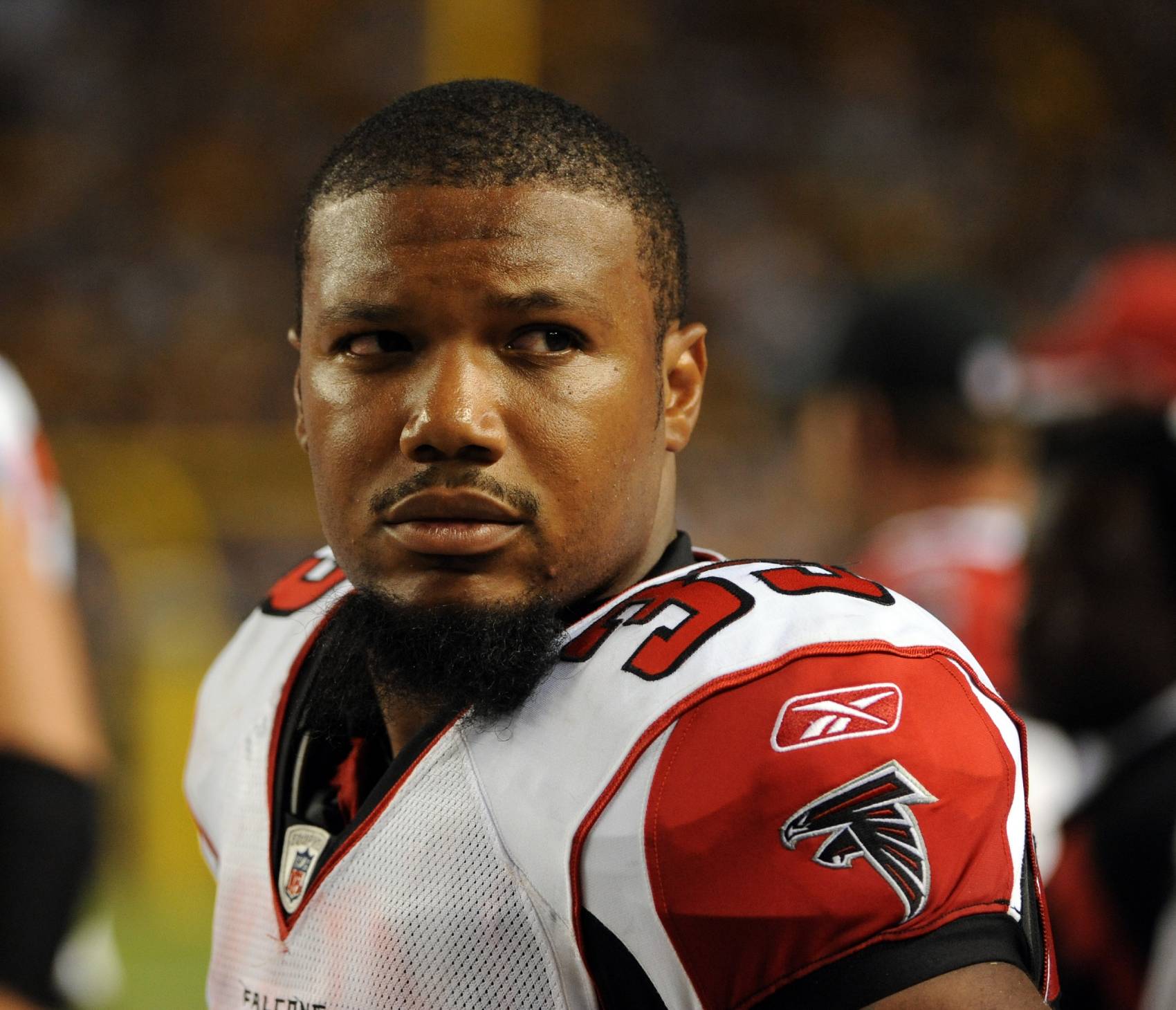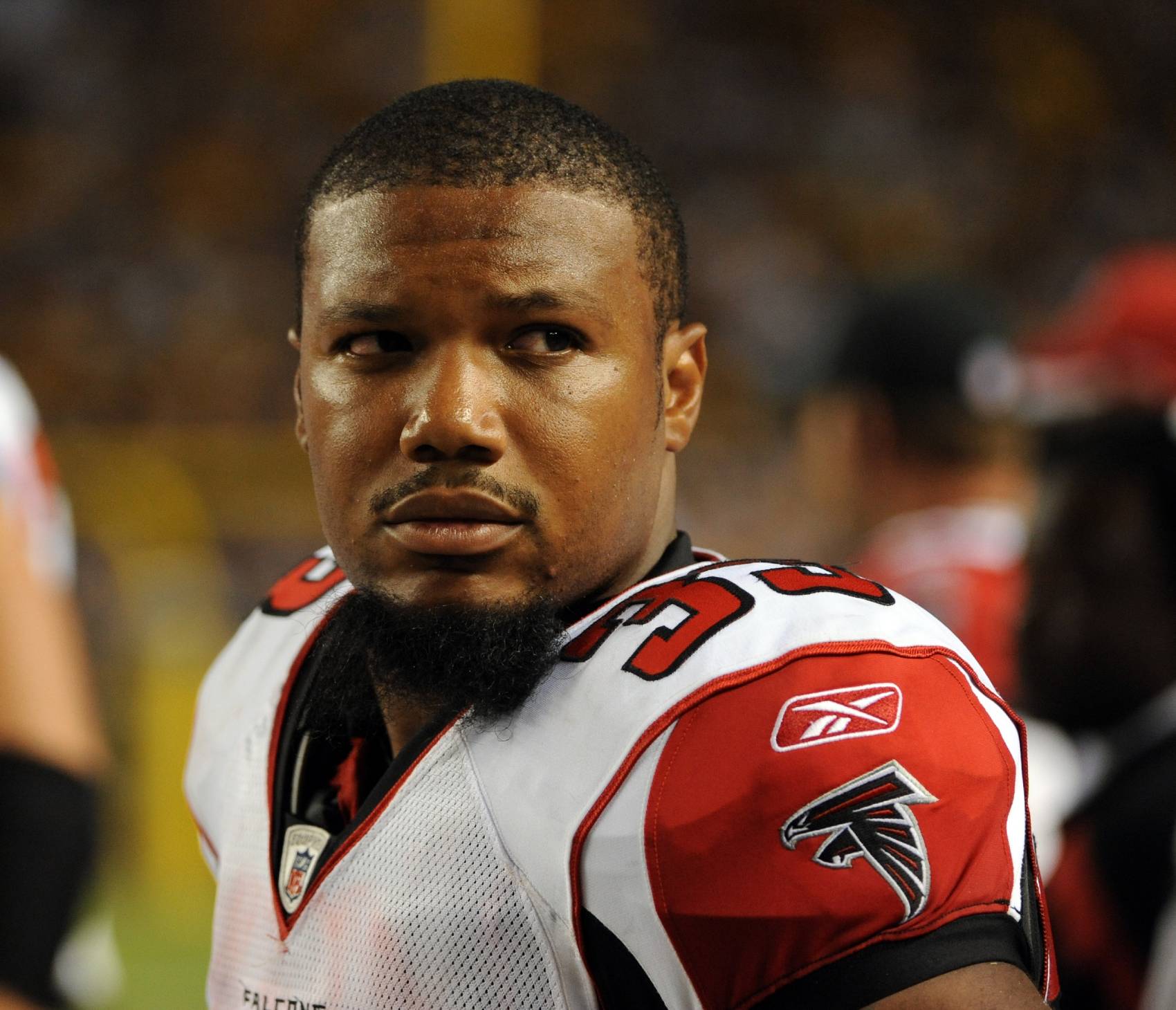 Michael Turner joined the Atlanta Falcons on a six-year, $34.5 million contract with $15 million guaranteed in the spring of 2008.
The move immediately paid off. Turner's young veteran presence boosted a Falcons team with rookie Matt Ryan at quarterback and first-year head coach Mike Smith on the sidelines.
Turner earned All-Pro honors when he ran for 1,699 yards and 17 touchdowns in his first season with the Falcons. He averaged 4.5 yards per carry on a staggering 376 carries, although the Arizona Cardinals held Turner to 2.3 yards per rush in the postseason loss.
Injuries limited Turner to 11 games in 2009, but he still ran for 871 yards and another 10 touchdowns. In 2010, Turner returned and made the Pro Bowl again, this time with a 1,371-yard, 11-touchdown campaign.
The 2011 season wasn't much different when Turner ran for 1,340 yards and 11 touchdowns, although his yards per carry jumped to 4.5 in the process.
Things changed in 2012 when Turner slumped to 800 yards and 3.6 yards per attempt. He still scored 10 rushing touchdowns and posted his first receiving touchdown, but it was clear his best days were behind him.
Atlanta released Turner after the season and he never played again.
Turner's 60 rushing touchdowns are the most in Falcons history. Only Gerald Riggs, a running back in the 1980s, had more rushing yards than Turner; Riggs had 6,631 yards to Turner's 6,081.
Where is Michael Turner now?
Michael Turner has stayed away from the limelight since his final NFL down in January 2013.
The Mid-American Conference inducted Michael Turner into its Hall of Fame in 2018.
That year's class also included former Dodgers ace Orel Hershiser, who played college baseball at Bowling Green.
Turner joined the Atlanta Falcons' website as a reporter in 2017. It is not yet known if he will cover the team this season.