Whatever Happened to Riley Cooper, the Racial Slur-Spewing Eagles Receiver?
Riley Cooper won a national title at Florida and had a six-year career with the Philadelphia Eagles. That isn't how Cooper will be remembered, though.
One of Tim Tebow's favorite weapons in college, Cooper — then with the Eagles — went viral early in his NFL career for using a racial slur. Nearly seven years later, where is Cooper now and what is he up to in 2020?
Riley Cooper won two national titles at Florida
A 6-foot-3 receiver from Oklahoma, Riley Cooper had an interesting career at the University of Florida in the late 2000s. Cooper was a touchdown machine who totaled nine scores on 30 catches in his first three seasons.
Attrition pushed Cooper to a starting role in 2009 and he took full advantage. Cooper caught 51 passes for 961 yards and nine touchdowns in 14 games.
Cooper won national titles at Florida after the 2006 and 2008 seasons. His strong senior campaign earned him a spot with the Philadelphia Eagles, who used a fifth-round selection on him in April 2010.
Cooper was caught on video using a racial slur in 2013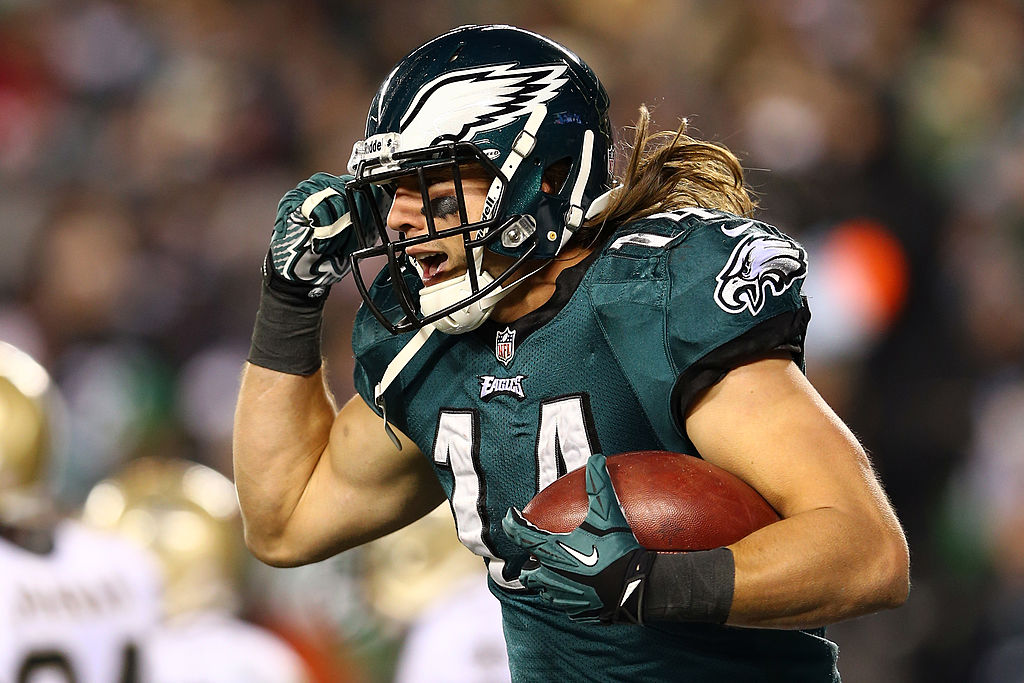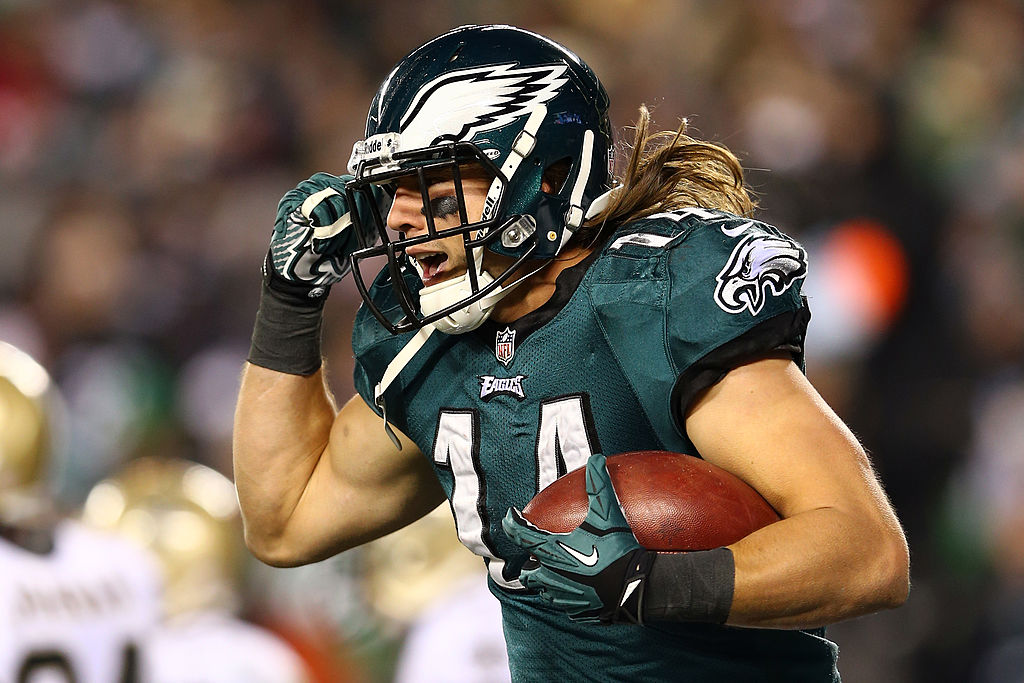 Riley Cooper spent his first three NFL seasons as a backup receiver. He recorded 46 receptions for 679 yards and five touchdowns across 40 games (10 starts) in that span.
Cooper and the Eagles were poised for a breakout season in 2013, the team's first under Chip Kelly. But before the team could focus on an NFC East Division title, they faced a problem involving Cooper.
Cooper attended a Kenny Chesney concert that summer. When bouncers denied Cooper backstage access, a video showed Cooper directing a racial slur and saying he would jump over the fence and "fight every (slur) here."
The Eagles fined an embarrassed Cooper, who apologized and said he was "disgusted" with himself.
Although Cooper's Eagles teammates publicly forgave him, one player's relative didn't share that opinion. Marcus Vick, the brother of Eagles quarterback Michael Vick, tweeted there was a $1,000 bounty on Cooper's head.
The younger Vick later deleted his Twitter account.
Riley Cooper now lives a peaceful life
Riley Cooper put the incident behind him and set career-highs in all receiving categories in 2013. His 835 receiving yards and eight touchdowns each ranked second for the NFC East Division champions.
A year later, Cooper caught 55 passes for 577 yards and three touchdowns. The Eagles released him after a down 2015 season and, after a brief stint in Tampa Bay, he retired in December 2017.
Riley Cooper found a peaceful life in retirement. He regularly posts pictures of his family, his dog, and his latest hunting trophies on Instagram.
Riley Cooper had no right to use the racial slur and he paid the price financially and to his reputation. He will be remembered as the Eagles player who said an offensive word at a concert on video.
Cooper moved on from the incident and vowed to better himself, though, and he did. That in itself is a positive takeaway all should remember from this story.