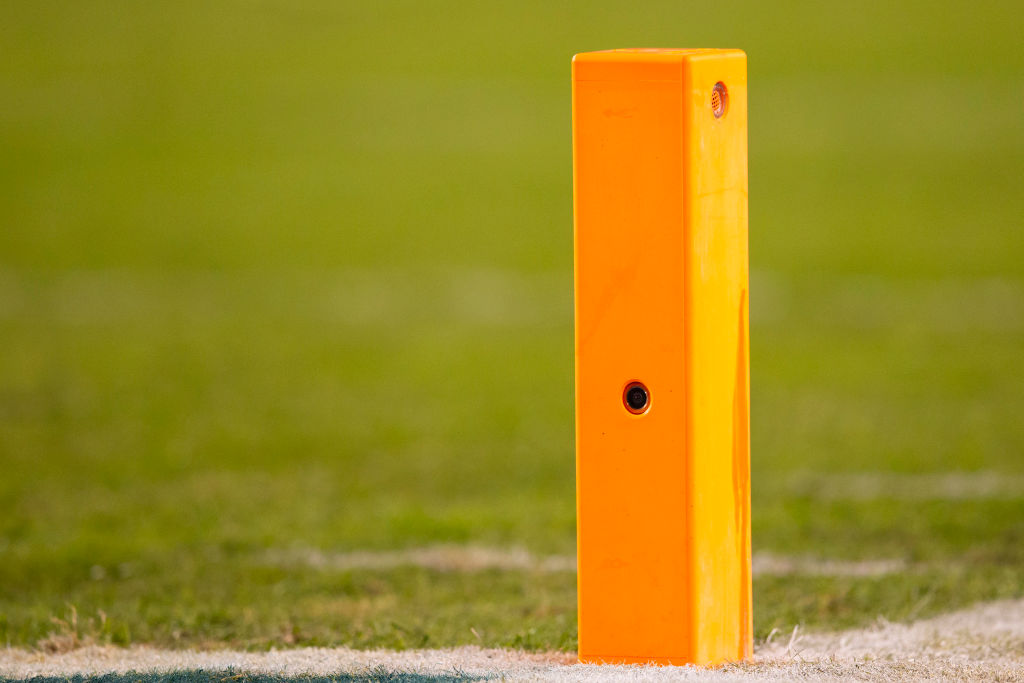 Whatever Happened to Troubled 'Last Chance U' Star Bobby Bruce?
Bobby Bruce built a cult following on Netflix's 'Last Chance U,' but his career and life were derailed by legal issues. Where is Bruce now?
Bobby Bruce quickly developed a large following on Netflix's Last Chance U. Unfortunately, fans ultimately saw more bad than good of Bruce's football career and personal life.
When the Netflix docu-series moved on from De'Andre Johnson and East Mississippi Community College to Independence Community College in Kansas, the show cast a spotlight on Bruce, a young linebacker from Florida.
Nearly two years after his first appearance on Netflix, where is Bruce now?
Bobby Bruce starred on Netflix's 'Last Chance U'
A 5-foot-11 linebacker/safety from Titusville, Fla., Bruce spent his true freshman year at Independence in 2017. A camera crew followed the Pirates and documented their every move for the next season of Last Chance U, which premiered in the summer of 2018.
On the field, Bruce had 23 tackles and a tackle for loss in nine games. Nine of those tackles came in a 31-27 loss to Butler Community College that November.
Off the field, Bruce's backstory from a rough upbringing and a desire to provide for his family attracted fans across the world.
Fans were excited to see where Bruce's story went in season 4. However, the third season's "where are they now?" segment featured an ominous line: "Bobby Bruce was arrested during summer break for robbery. He is not expected back at Independence."
Bruce had several legal issues during and after 'Last Chance U'
Bobby Bruce had all of the talent and potential to make an impact on the field. Bruce's biggest issues, though, came away from the gridiron.
The team dismissed Bruce after he was caught entering another student's dorm room and leaving with a plastic bag; the student alleged Bruce and two teammates stole $250 from the room.
In June 2018, Florida police arrested Bruce in connection with an armed robbery, which is a felony in the state. Police said Bruce and two other suspects used the Snapchat app to lure the victim from his home.
The group then held the victim at gunpoint and stole his cash and smartphone, according to USA Today. The charges were dropped in October 2018 when prosecutors found "no physical evidence" that linked Bruce to the crime.
Although Bobby Bruce's college football days were over, he still had a future on the gridiron. He briefly played for an arena football team in Florida in 2019.
Bobby Bruce's legal problems have continued in 2020
Bobby Bruce became a father in 2019 and looked to have turned his life around. A year later, the tragedy that is Bruce's story reached a new low.
Florida police arrested Bruce in February 2020 for cocaine possession, according to county court records. Police also arrested the 22-year-old Bruce earlier this year on fleeing or attempting to elude an officer, which is a third-degree felony.
Bruce's drug case is on hold because of the coronavirus pandemic. Bruce, who turns 23 in December, has a scheduled court hearing on July 14, according to court documents.