What's Next for Tony Romo, Dak Prescott, and the Dallas Cowboys?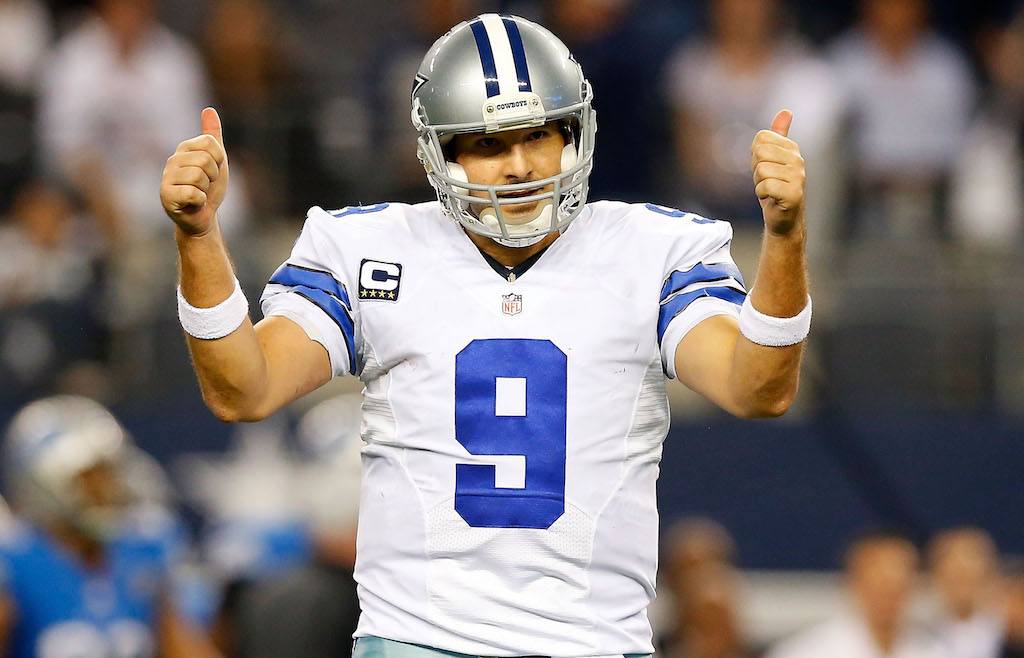 Over the course of his 12-year career, Tony Romo has rewritten the Dallas Cowboys' record book. He has more passing yards, more touchdown passes, and a higher career quarterback rating and career completion percentage than Roger Staubach and Troy Aikman — both members of the Pro Football Hall of Fame and widely considered the best signal callers in Cowboys' history.
Knowing this, it goes without saying that Romo has a place waiting for him in the Cowboys' Hall of Fame, and quite possibly the Pro Football Hall of Fame, when his career eventually comes to an end. However, based on the somber tone of his press conference on Tuesday afternoon, it appears as though the Tony Romo era is officially over in Dallas. To quote Romo:
You see football is a meritocracy. You aren't handed anything. You earn everything, every single day, over and over again you have to prove it. That's the way that the NFL, football works.

A great example of this is Dak Prescott. He's earned the right to be our quarterback. As hard as that is for me to say, he's earned that right. He's guided our team to an 8-1 record and that's hard to do. If you think for a second that I don't want to be out there, then you probably never felt the pure ecstasy of competing and winning. That hasn't left me. In fact, it may burn now more than ever.
Anyone who has seen, listened to, or read the full transcript (which you can find here) of Romo's press conference cannot argue that the 36-year-old quarterback handled himself with a level of classiness that is extremely rare in today's professional sports world. He essentially passed the torch to rookie quarterback Dak Prescott; Romo made it clear that he will not be a distraction to the team and will continue to mentor the man who took his job; and he stressed that he still has a burning desire to continue playing the game of football.
Now that the Cowboys have squashed what could have been a season-ruining quarterback controversy by committing to Prescott, it's time to look at how their decision will ultimately affect all parties involved.
What this means for the Cowboys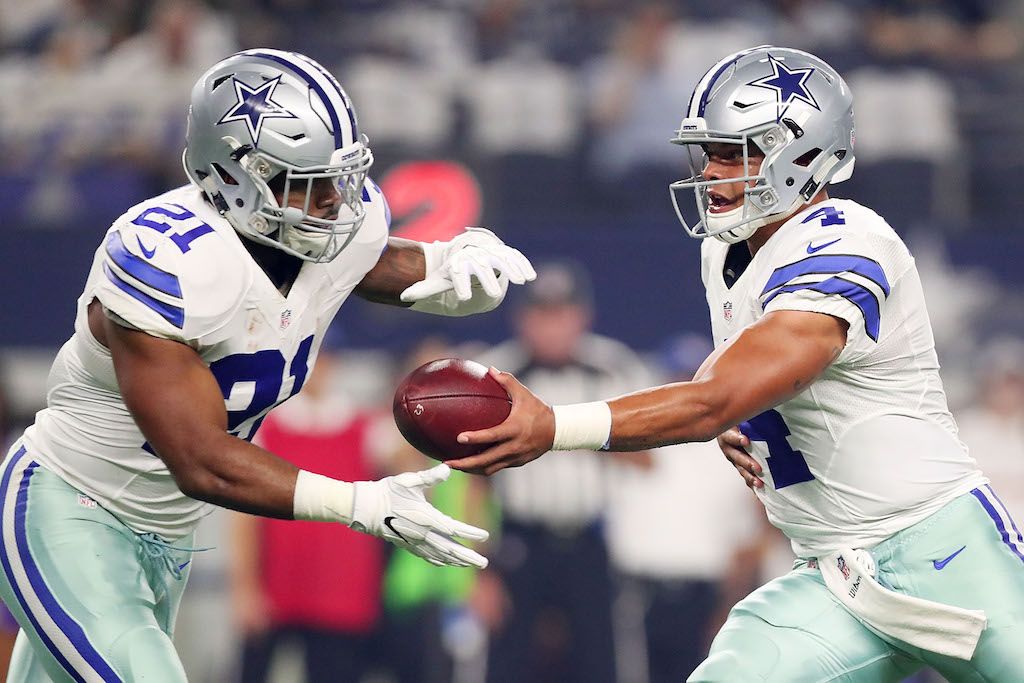 Simply put, the Cowboys now have what could be a budding dynasty on their hands. The addition of Prescott, who was a fourth-round pick in the 2016 NFL Draft, and running back Ezekiel Elliott, who was the No. 4 overall pick in the 2016 NFL Draft, gives them arguably the best offense in the NFL. And outside of 34-year-old tight end Jason Witten and 32-year-old right tackle Doug Free, their core group of offensive players are just entering the prime of their respective careers. Here's a look at the age of their offense's remaining key players through Week 10:
Dak Prescott, QB – 23
Ezekiel Elliott, RB – 21
Dez Bryant, WR – 28
Cole Beasley, WR – 27
Terrance Williams, WR – 27
Tyron Smith, LT – 25
Zack Martin, RG – 25
Travis Frederick, C – 25
La'el Collins, OL – 23
Ronald Leary, LG – 27
Of the above players, Bryant, Beasley, Smith, Frederick, and Leary already signed second contracts with the team; Martin will likely land his contract this upcoming offseason. Locking up these athletes is a huge plus (their core nucleus could stay together for close to a decade).
However, what's even more beneficial for the Cowboys is the fact that they will have Prescott and Elliott under contract on their rookie deals through the 2019 season (2020 for Elliott if they pick up his fifth-year option). Having their top two offensive players eat up no more than $8.8 million in salary cap space in a given year is hugely advantageous when free agency rolls around in each of the next couple of offseasons.
Speaking of the salary cap implications of committing to Prescott as their starting quarterback, the Cowboys can free up a massive amount of space by parting ways with Romo at the end of the 2016 season. If they can trade him, Dallas will free up $24.7 million in 2017 cap space. If they release him, the Cowboys will free up $5.1 million in 2017 cap space. That type of financial flexibility would allow them to make a run at potential big-name defensive free agents, such as defensive tackle Kawann Short, cornerback A.J. Bouye, safety Eric Berry, or outside linebacker Chandler Jones.
What this means for Romo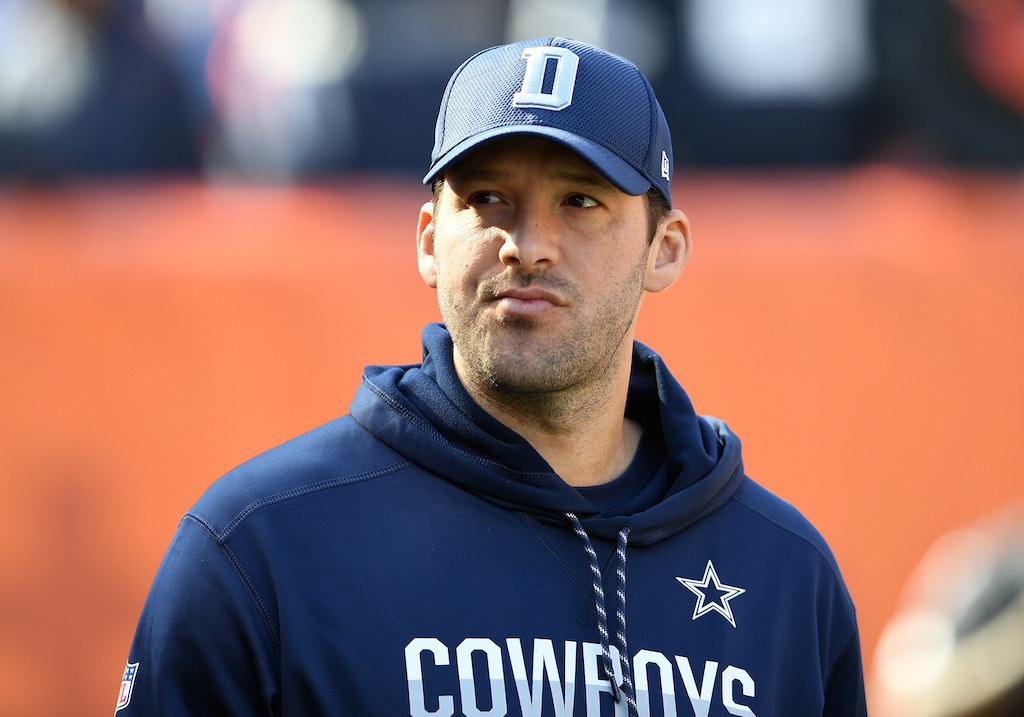 As we mentioned, barring an injury to Prescott or a team decision to rest their starters in Week 17 for the playoffs, Romo's days as the Cowboys' starting quarterback are numbered. And the four-time Pro Bowler is adamant that this is not the end of his playing career.
While he may be fragile, Romo would still be a significant upgrade at quarterback for several NFL teams. Our guess: He will attract a lot of interest when he becomes available via trade or free agency. If he lands with a team like the Denver Broncos or Arizona Cardinals, Romo could very well strengthen his legacy and case for induction into the Pro Football Hall of Fame.
What this means for Prescott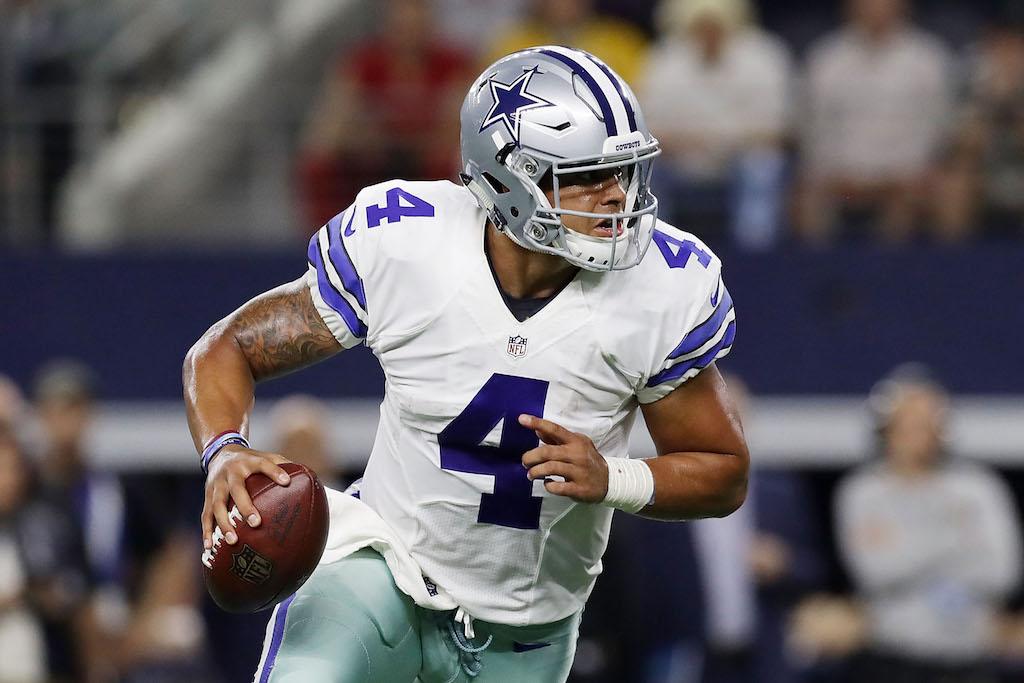 The Cowboys are now Prescott's team. As a result, the rookie out of Mississippi State now proudly mans one of the most heavily scrutinized positions in all of American professional sports. Being the starting quarterback for "America's Team" carries huge expectations. Critics will magnify every mistake Prescott makes; every loss will fall squarely on his shoulders. However, he seems fully prepared to handle the job from our point of view.
Prescott's dual-threat ability makes him a near-perfect fit for the Cowboys' run-first offense. He has to continue proving that he is the man for the job for the remainder of the season. Based on what we see thus far, the 23-year-old signal caller is well on his way to being considered an elite NFL quarterback.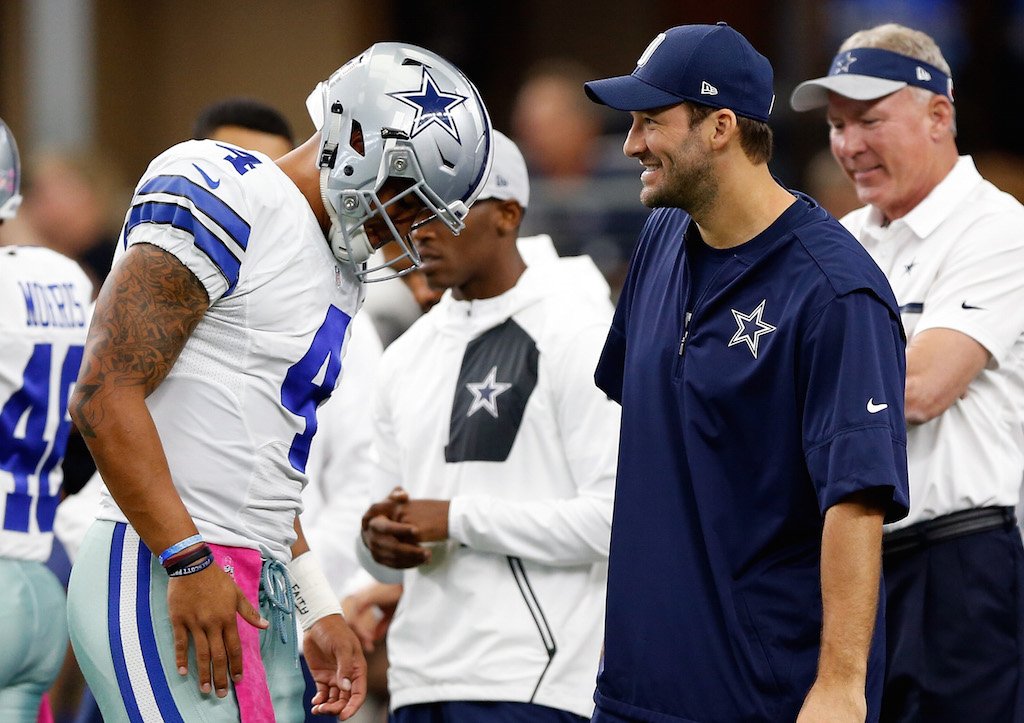 It's never easy to replace a big-name veteran player — especially when it involves an injury. Nevertheless, going with Prescott as their starting quarterback was bar none the right move for the Dallas Cowboys. Romo will eventually have a place in the Cowboys' Hall of Fame, and his first-class handling of the situation took a lot of pressure off of owner/General Manager Jerry Jones. But the time is now to usher in a new era of Cowboys football — and Prescott will lead it.
Statistics courtesy of Pro-Football-Reference and ESPN. Contract and salary cap data courtesy of Spotrac.