When Could We See a Jon Jones-Dominick Reyes Rematch?
After beating Dominick Reyes in a five-round unanimous decision, Jon Jones has once again retained his massive win streak. However, just like in his last fight against Thiago Santos, this was a controversial decision. As a result, Reyes has joined the list of men who may fight Jones again in the future.
The result of Jon Jones vs. Dominick Reyes
While most people expected Jones, who might be one of the greatest UFC fighters of all time, to win, this fight was much closer than anyone expected. All three judges scored the fight for Jones, but many other people who were watching the fight, including famous UFC faces like Dana White and Joe Rogan, scored the fight for Reyes.
In fact, according to South China Morning Post, not only did White think that Reyes won this close fight but so did most people that he talked to, including his own kids. To be fair to the judges who gave Jones the win, it was a very close fight. Both men were landing good shots, and both men clearly won two rounds apiece. So, while the judges' decision was controversial, many people, including White, said that it was a hard fight to judge and that either person winning would've made sense.
Jon Jones making more history
Regardless, as ESPN reports, with this win under his belt, Jones has made more history at the age of 32. He already holds the UFC record for being the youngest champion ever at 23, but now he has several more accolades under his belt. He is the first UFC fighter, according to ESPN, to win 20 fights in a single division, and he also has 14 title fight wins, which is the most in UFC history.
That said, despite having 14 title fight wins, Jones only has 11 title fight defenses. That is because some of Jones' defenses were overturned because he tested positive for using performance-enhancing drugs. Regardless, ESPN says that Jones' 11 title fight defenses are now tied with Demetrious Johnson's title fight defense record.
These impressive accolades only improve Jones' image, but with how close his fights against Reyes and Santos were, many fans and commentators are wondering if and when he'll give them a rematch. It will be tough to answer that question, though.
When will we see the rematch?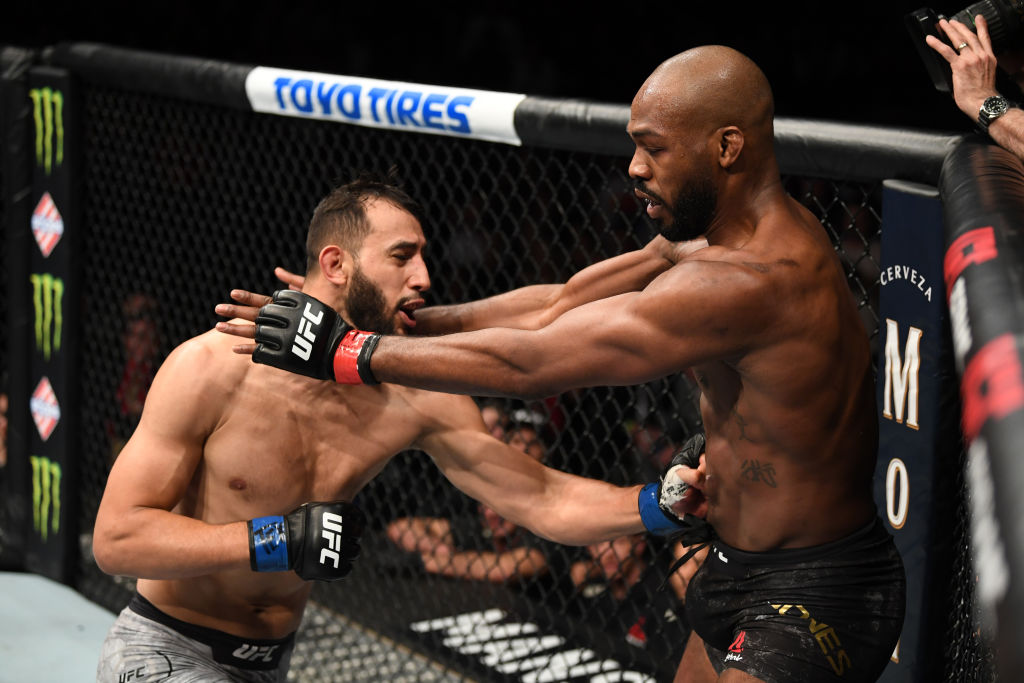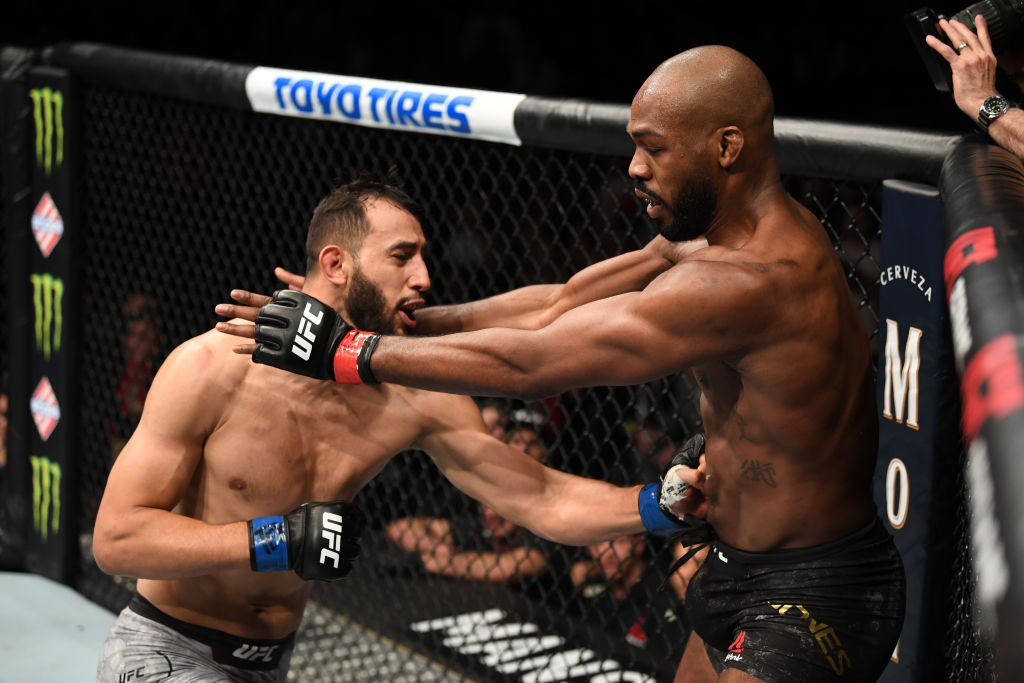 Unfortunately for Reyes, not long after he lost the fight, another high-level light heavyweight bout happened. Corey Anderson, who had knocked out rising star Johnny Walker, got knocked out by Jan Blachowicz. With this knockout win, Blachowicz immediately demanded a title fight against Jones, who was in the crowd at the time.
As MMA Junkie reported, Jones said that Blachowicz was "very deserving" of a title shot, but regardless, Jones is still open to a rematch against Reyes. Jones said that a rematch against Reyes "just needs to take a few meetings with the UFC" to happen. However, Jones followed that statement up by saying that he would be okay with the rematch not happening.
On top of that, Jones has a lot of other fights on his plate, too. Jones has been so dominant as champ that he's been thinking about moving up to the heavyweight division. Additionally, Jones has been feuding with the current middleweight champion, Israel Adesanya, and the two seem to want to fight each other soon.
Because of all these factors, Jones may not give Reyes a rematch, ever. But, if they do meet again inside the octagon, then it will at the very least be several months, if not years away.