When Will Broncos' Linebacker Von Miller Hit Free Agency?
Since 2011, Denver Broncos linebacker Von Miller has been one of the faces of the franchise. Rising to prominence around the same time that Peyton Manning lifted the team to Super Bowl contention, Miller is the heart and soul of the franchise nine years into his NFL career. Could he soon be headed out the door, however?

Von Miller's career so far
Miller came into the league in 2011 and immediately became a full-time starter for the Broncos. He was an immediate Pro Bowler who established himself among the ranks of the best defenders in the NFL. As a rookie, Miller had 50 solo tackles and 14 tackle assists. He had 11.5 sacks and showed the league that despite his young age, he was a force to be reckoned with.

Miller was even better during his sophomore campaign when he got better at nearly every statistical category. Miller amassed 68 combined tackles and had his hand in 18.5 sacks that the season. He was First-Team All-Pro and destined for greatness, receiving recognition as one of the defensive players in the NFL.

Injuries cut Miller's 2013 season short, but he was back to his star performances in 2014 before returning to All-Pro form in 2015. That was the year that despite some injury concerns for the Broncos, the team made to the Super Bowl and won in Peyton Manning's last game. It was Von Miller, however, who went home with the MVP trophy of the game after helping shut down Cam Newton and the Carolina Panthers.

Since then, Miller has shown to be a consistent star. The Broncos have struggled to win since the Manning days, but Miller has performed at a high level. Now 30 years old, Miller is entering what is the home stretch for many players, and he could be fed up with the team's recent mediocrity. Could his days be numbered?

Will Von Miller be a free agent soon?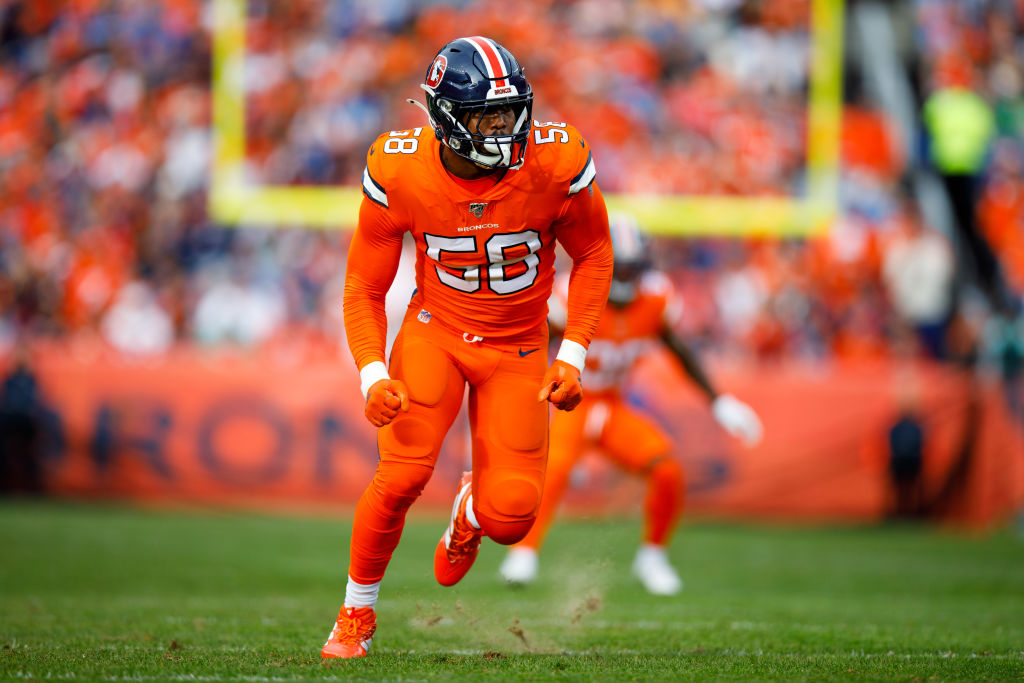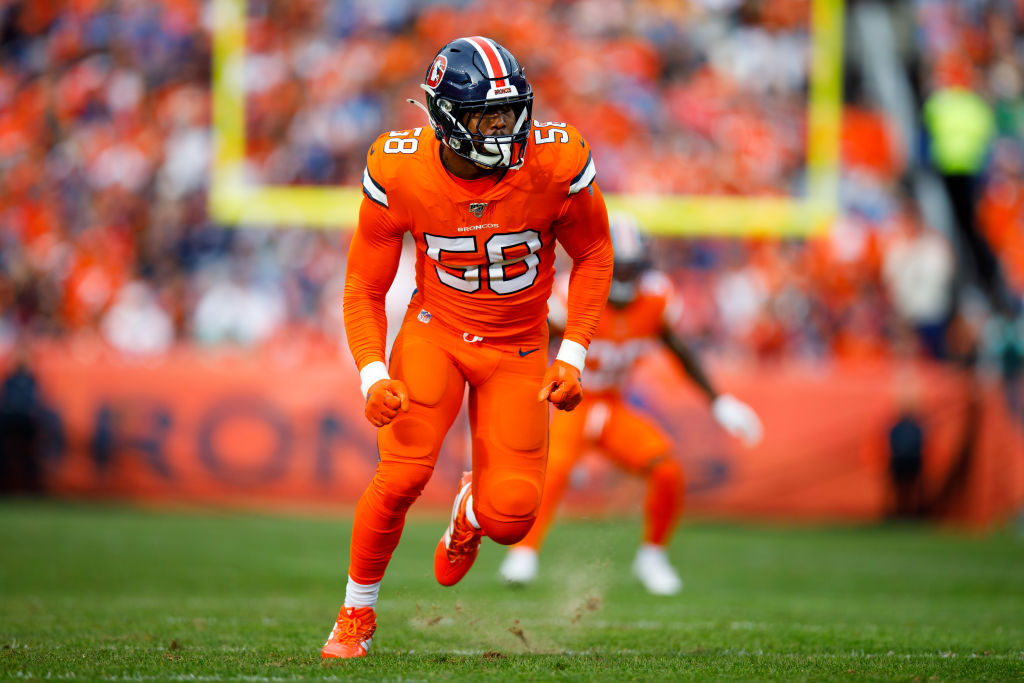 A player of Miller's caliber entering his 30s might force some teams to move on from a player. Miller, however, is still a star linebacker who, despite some regression, shows that he can still be one of the most unforgiving players in the NFL. If he did hit the free-agent market, he could get himself another hefty payday.

Miller will not have to worry about his next payday, however. Not yet. Broncos general manager John Elway announced that the team would exercise the $17.5 million option on Miller for the 2020 season. The team might finally have something to look forward to on offense with quarterback Drew Lock. With a more reliable offense than Miller has seen since the Manning days, his defense could get better and carry a smaller load than it's expected to carry with inconsistent quarterbacking.

When will Miller be a free agent again?
Miller can rest easy knowing that he has the possibility of a hefty payday for at least the next season. The Broncos have faith that their star linebacker can continue his locker room leadership and star performances for at least another year. If he doesn't, however, the team could find themselves having to decide whether he is worth another year. If the team picks up his final option, he won't have to worry about his future until 2022. Otherwise, he would be a free agent in 2021.

Overall, Miller has earned every penny of his $114 million contract and has shown that he will not give up any time soon. If he continues to do so, he could get another good contract at 32 years old. Until then, expect him to be back on the Broncos defense, giving the opponents fits every week.