When Will Nationals Ace Max Scherzer Return From the Injured List?
When healthy, Max Scherzer is among the best starting pitchers in the league. The dominant righty has been on the shelf since July 25 with a back injury. With the Nationals currently holding on to the top spot in the National League wild card race and still within striking distance of the Atlanta Braves for the division lead in the NL East, Washington would love to get its ace back in action as soon as possible.
With that said, they don't want to risk rushing him back and losing him for a longer period of time with a more serious injury. This weekend was originally set as a potential target date for Scherzer's return to action, but now the Nationals appear to be taking a more patient approach.
Scherzer was having a Cy Young caliber season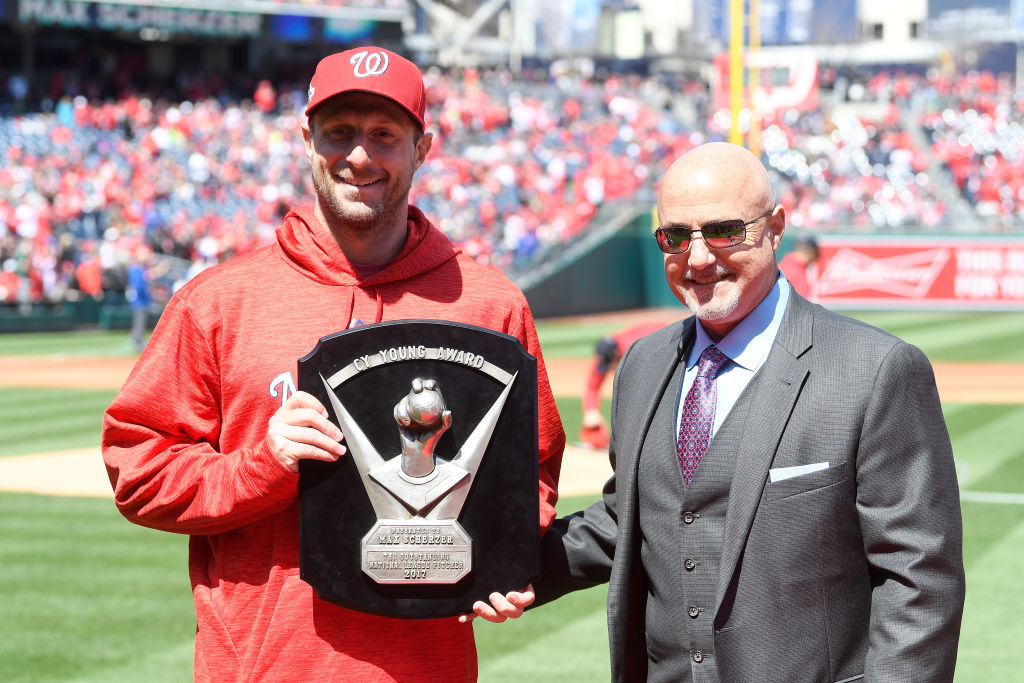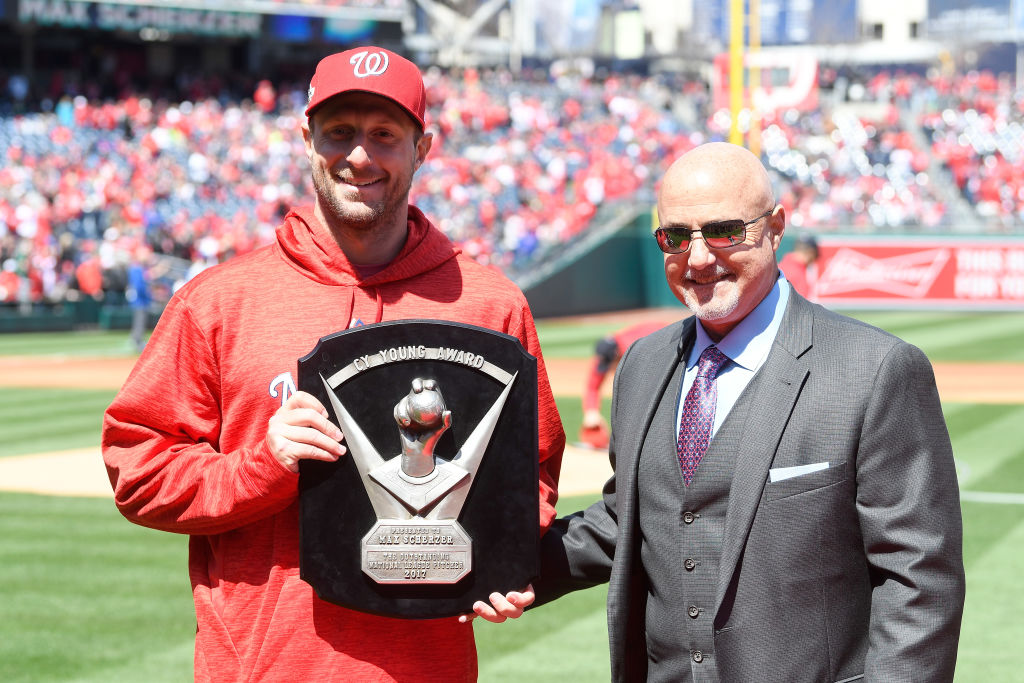 Max Scherzer was firmly in the conversation alongside Hyun-jin Ryu for the NL Cy Young Award this season before suffering this back injury. The 35-year-old owns a sterling 2.41 ERA and a 0.99 WHIP this season to go along with 189 strikeouts in 134.1 innings pitched.
Scherzer had elevated his game to another level in June. Through six June starts, the veteran was a perfect 6-0 with a 1.00 ERA and a 0.67 WHIP. He struck out 65 batters in 45 innings pitched over that stretch as well, lowering his season ERA from 3.06 down to 2.43.
In his final start before hitting the injured list, Scherzer pitched seven shutout innings on July 6 against the Kansas City Royals. He struck out 11 batters and picked up his seventh straight win in the process.
But then his back started acting up
Scherzer has been dealing with lingering back pain throughout the season. The Nationals finally decided to give him a start off, putting him on the injured list to skip a start after his start on July 6.
He ended up skipping two turns in the rotation before returning on July 25 to face the Colorado Rockies. Scherzer lasted only five innings in that start, allowing three runs in what ended up being an 8-7 Nationals lost. He was placed back on the injured list after that start and hasn't been back since, despite his desires to the contrary.
"I want to get in a game now. I'm ready to get in a game," Scherzer told reporters when asked about his status earlier this week. I think I'm ready to pitch in the big leagues. I'm itching to get out there. So [I'll be back] whenever they'll let me."
The Nationals aren't taking any chances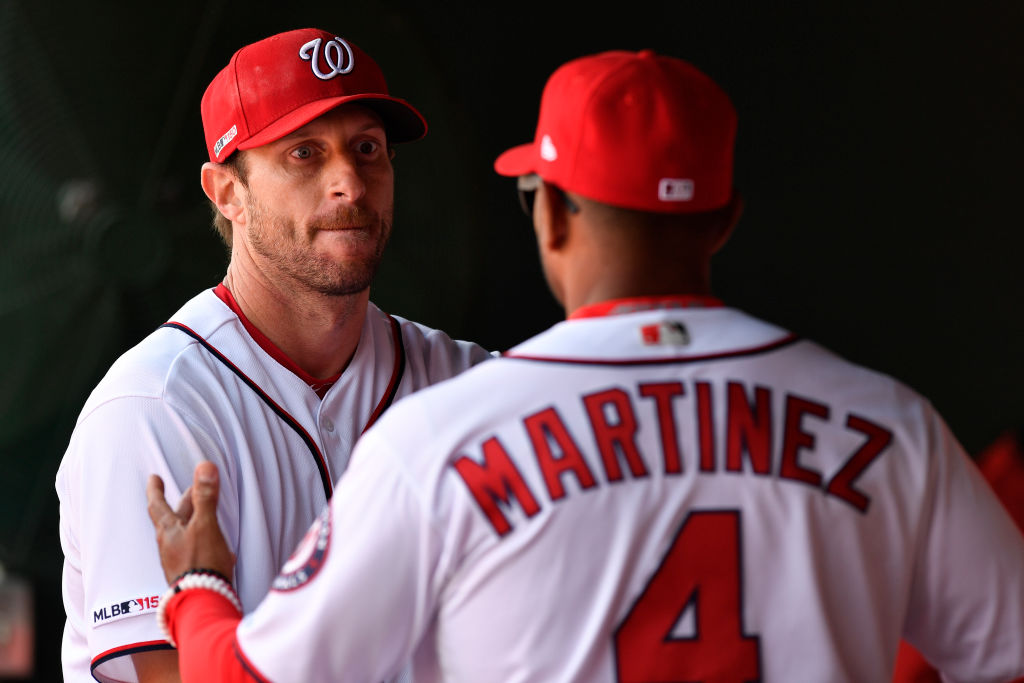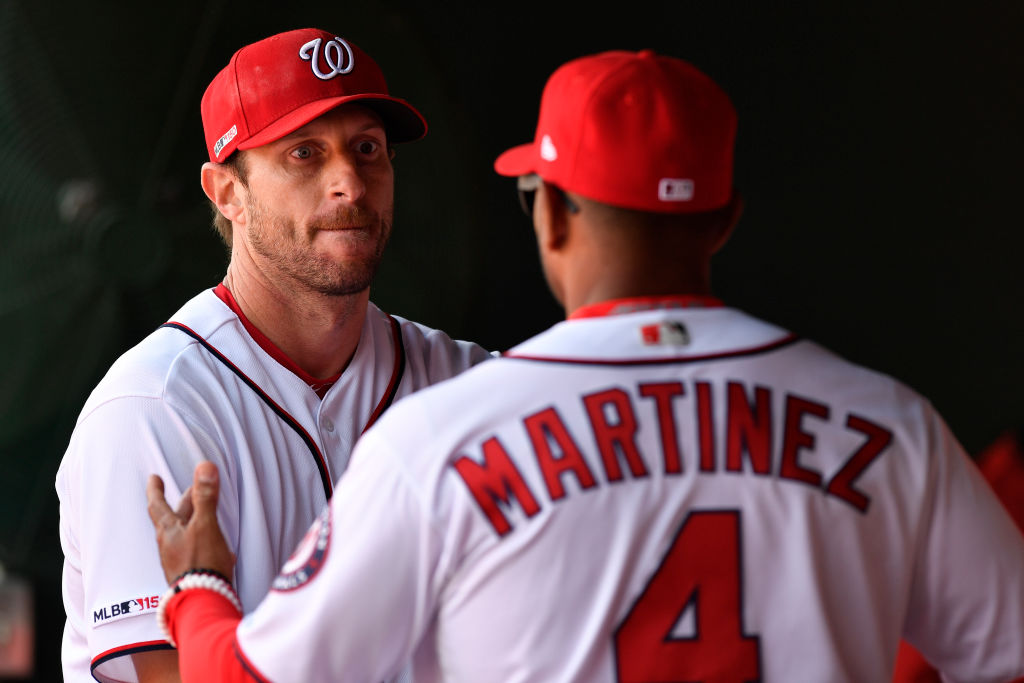 Early indications were that Max Scherzer would return to the mound this weekend against the Milwaukee Brewers. But after expressing that he'd love to have Scherzer back now, Washington's manager Dave Martinez laid out a new plan on Friday.
"We want to make sure that he's totally good to go," Martinez said. "And if [he needs] one more stint or two more stints of a sim game, then so be it. But we want to make sure when he comes back that he can go out there, have no discomfort and have his endurance and pitch for as long as we deem he's ready for."
So it sounds like Scherzer's return could still be at least a week or two away. Scherzer will undoubtedly try to fight his way back on to the field as soon as possible, but as long as the Nationals keep winning, it's hard to argue with this cautious approach as Max Scherzer's health will be essential to any potential playoff runs.