Where Could Jim Harbaugh Coach If He Leaves the 49ers in 2015?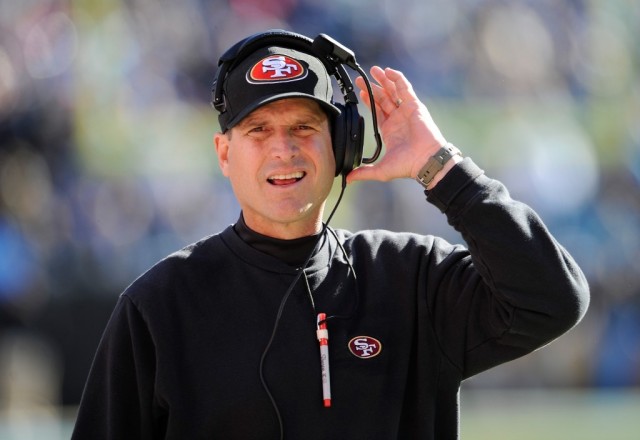 When Jim Harbaugh coached the San Francisco 49ers to a hard-fought 22-17 win over the Kansas City Chiefs in Week 5. The win pushed the 49ers' 2014 record to 3-2, leaving them very much in the NFC Playoff race. How was he met by the media? Not with questions about the game or his team, but with questions about rumors regarding his job status and security.
The rumors began this offseason, when reports surfaced that the Cleveland Browns had offered multiple draft picks in exchange for Harbaugh, and continued to grow with reports of Harbaugh's strained relationships with both his players and General Manager Trent Baalke. Harbaugh's current contract runs through the 2015 season, so the 49ers have him locked up for at least one more year. However, when you consider the fact that very few coaches or franchises like to operate under one-year, expiring contracts, there could be some validity to these seemingly unbelievable rumors.
49ers CEO Jed York publicly backed Harbaugh as the team's coach Monday afternoon, and the coach himself has shot down every rumor that has surfaced. With that being said, in the football coaching world, where there's smoke, there's fire. Several of the reported rumors have enough substance on multiple levels that they could indeed be true.
Should the 49ers and Harbaugh decide to part ways via trade, termination, or resignation, the highly successful yet controversial coach will undoubtedly be in high demand this offseason. Here is a look at three potential landing spots for Harbaugh should he leave the 49ers this coming offseason.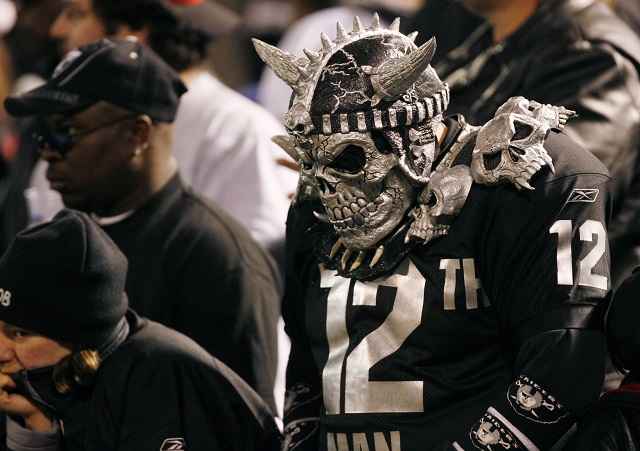 Oakland Raiders
The Raiders are in the market for a new coach and are desperate to get back to winning. Harbaugh may actually approve of this trade, as it would allow his family members, who have established roots in the Bay Area, the chance to stay in an area they love. If the 49ers decide to move on from Harbaugh, the Raiders may be one of the few teams willing to give up draft picks for a coach. Let's not forget, a move very similar to this proposal has paid huge dividends for both Bill Belichick and the New England Patriots.
On a side note, this scenario could actually apply to several other teams, as well. When the NFL offseason rolls around, there will be multiple head coach openings, and if Harbaugh is available, he will likely be at the top of the list of candidates for each job.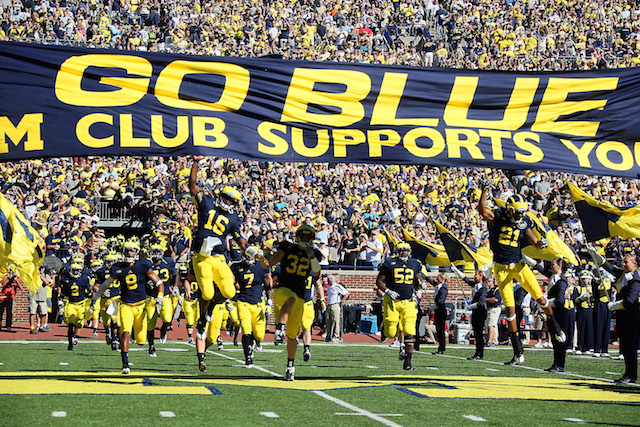 University of Michigan
This rumor could get very real if and when current Michigan head coach Brady Hoke is fired — and there is a very good chance Hoke could be out at Michigan with literally one more loss. Harbaugh is a former Wolverine quarterback, and his name had actually popped up when Hoke got the job back in 2011. His 2007-2010 stint at Stanford, where he turned the Cardinal into a legitimate national power, shows that he can succeed in major college football. If Hoke gets fired and Harbaugh is available and interested in returning to the college ranks, a Michigan homecoming of sorts for the former Wolverine quarterback could happen.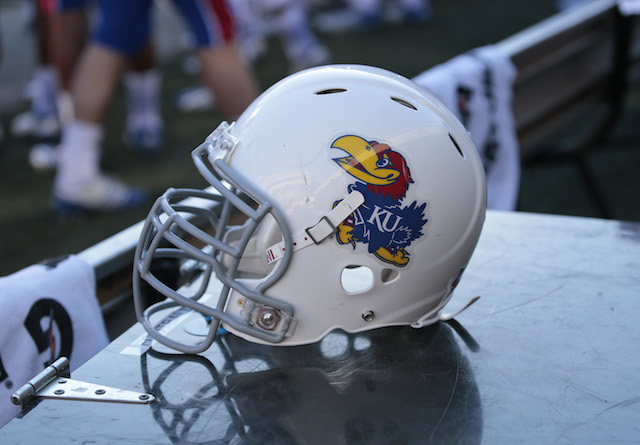 University of Kansas
This may be shocking to read, but it's also very real. A report surfaced recently that Harbaugh's most likely college destination, should he leave the NFL, is Kansas. Harbaugh's wife is from the Kansas City area, and this is a job the coach almost took while he was still at Stanford. A notorious control freak, Harbaugh would also likely be attracted to the possibility of having complete control over everything involved with the Kansas football program, something he likely would not get at Michigan. Should the Jayhawks land a coach of Harbaugh's magnitude, they would be one giant step closer to becoming more than just a basketball school.