Where Does Chris Sale Rank Among the All-Time MLB Strikeout Leaders?
Chris Sale is in the midst of the worst season of his career. Through his first 25 starts he has a 4.40 ERA, far higher than his previous career-high of 3.41 set back in 2015. But even in the midst of a down year, Sale is still racking up strikeouts at a historic rate.
The 30-year-old struck out 12 batters in a 7-6 win over the Cleveland Indians earlier this week. In doing so, he brought his season strikeout total up to 218, and his career strikeout total up to 2,007.
Sale became the fastest in MLB history to get to 2,000 strikeouts
When Chris Sale struck out rookie Oscar Mercado in the third inning against Cleveland, he became the fastest pitcher in MLB history to get to 2,000 strikeouts. He accomplished the feat in just 1,626 innings, joining some very impressive company in surpassing three previous fastest to do so in Pedro Martinez (1,711.1 innings), Randy Johnson (1,733.1 innings), and Max Scherzer (1,784 innings).
Sale started his career out of the bullpen with the Chicago White Sox, striking out 32 batters in 23.1 innings as a rookie in 2010 and 79 batters in 71 innings in 2011. In his first year as a starter in 2012, he struck out 192 batters in 192 innings pitched.
Since then, Chris Sale has struck out at least 200 batters in each of his last seven years as a starter, averaging 243.4 strikeouts per season over that stretch. Sale's best single-season mark came in his first year in Boston in 2017 when he struck out 308 hitters in 214.1 innings pitched.
The 30-year-old is the current all-time leader in strikeouts per nine innings pitched with 11.1. Through his first three seasons in Boston, Sale has averaged 13.2 strikeouts for every nine innings he has pitched.
Less than 100 MLB pitchers have ever achieved the 2,000 K milestone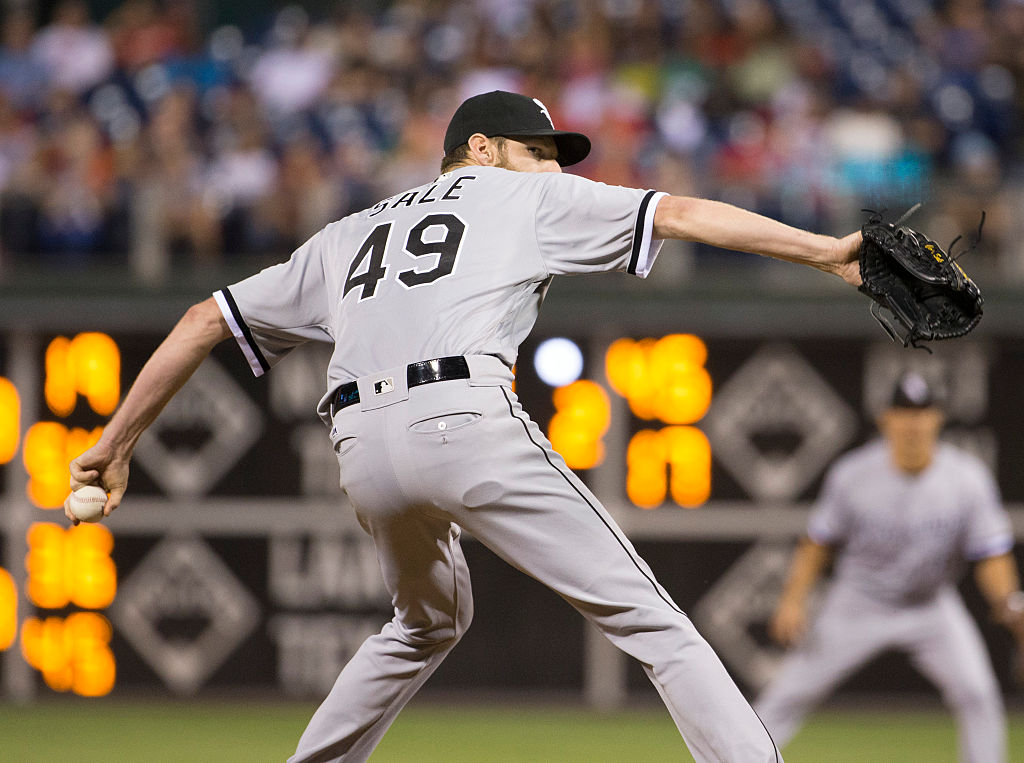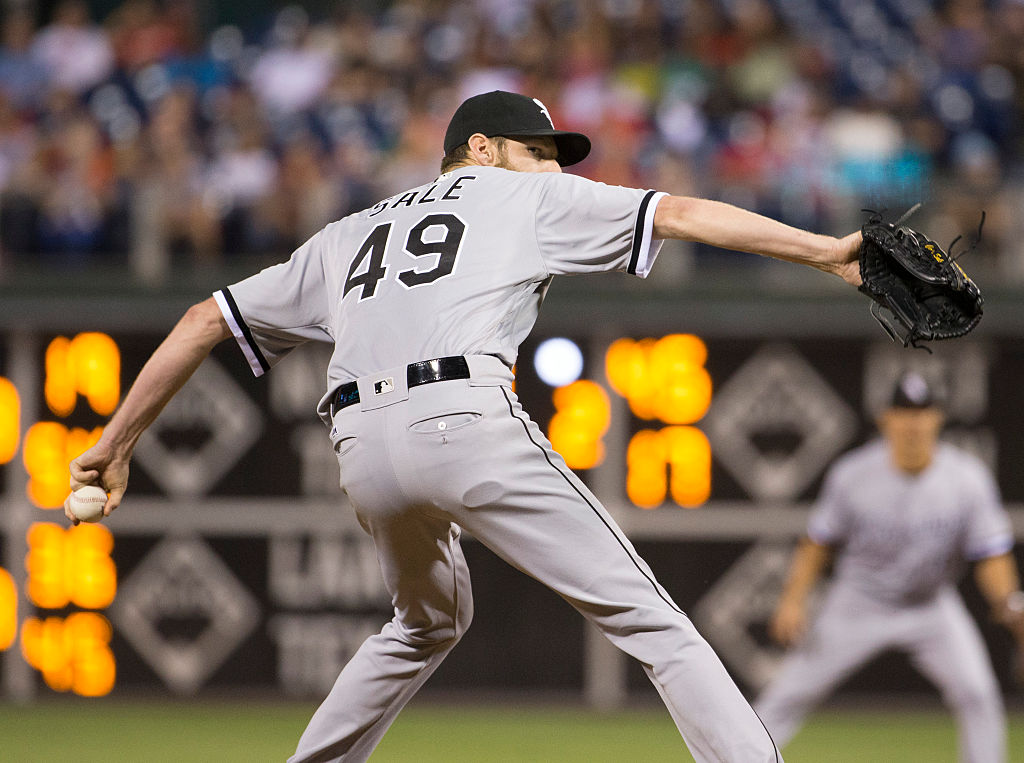 Chris Sale became just the 83rd player in MLB history to reach 2,000 strikeouts over the course of a career. His Red Sox teammate David Price should be next to join the club as he is currently sitting on 1,979 strikeouts through 2,027.2 career innings pitched.
Sale's next big milestone will come at 3,000 strikeouts. CC Sabathia became the 17th pitcher in MLB history to reach 3,000 strikeouts earlier this season. Justin Verlander is less than 100 strikeouts away from becoming No. 18 on that list while Max Scherzer, Zack Greinke, Cole Hamels, and Felix Hernandez are all within striking distance with over 2,500 career strikeouts to date.
Nolan Ryan is the strikeout king
Barring any health issues, Chris Sale should easily get to 3,000 strikeouts. His career 3.03 ERA and 1.03 WHIP suggest that this season's struggles are an anomaly, and even if he doesn't return to his previous form, he's still striking out opposing batters at a very high rate in a league that keeps striking out more and more frequently.
Sale also has a very legitimate shot at joining Nolan Ryan, Randy Johnson, Roger Clemens, and Steve Carlton as the only pitchers in MLB history to record 4,000 strikeouts. What he almost certainly won't do, however, is catch the strikeout king Nolan Ryan.
Nolan Ryan is the only pitcher in MLB history to collect over 5,000 strikeouts, blowing that marker away with a total of 5,714 punchouts throughout his 27-year career. Ryan never showed any signs of slowing down either, averaging over a strikeout per inning from age 40 through 46 with 1,437 strikeouts in 1,271.2 innings.
To pass Ryan, Sale will need to average 250 strikeouts per season… for the next 15 seasons. Good luck, Chris.