Where Does Jerry Sloan Rank Among the All-Time Great NBA Coaches?
NBA fans were hit with some sad news yesterday as it was revealed in a touching piece by the Salt Lake Tribune that Jerry Sloan's condition is deteriorating. The 77-year-old retired from coaching in 2011 and has been battling dementia and Parkinson's disease in recent years.
"I don't want people feeling sorry for me," Sloan said when he first revealed his Parkinson's diagnosis in 2016. It's difficult to follow his advice, especially at a time like this. But in honor of this ailing legend, let's look back on some of his incredible achievements as a head coach.
Regular Season Games Coached: 2,024, 4th all-time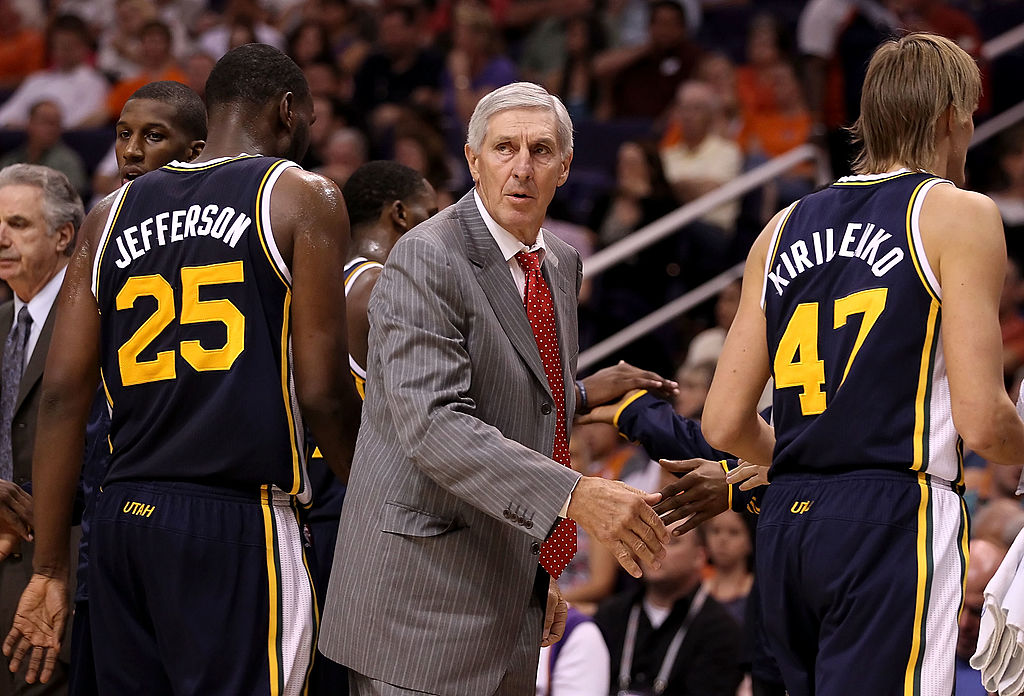 Only three coaches have more regular season games under their belt than Jerry Sloan; Lenny Wilkens (2,487), Don Nelson (2,398) and Bill Fitch (2,050).
What makes Sloan's position so impressive is his lack of movement over his 2,024 games. He coached his former team, the Chicago Bulls, for three seasons before spending the next 23 with the Utah Jazz.
Jerry Sloan amassed all of his games across only two coaching stints. Wilkens had seven total stints with six different teams, Nelson had five total stints with four different teams, and Fitch had five total stints with five different teams. Sloan's regular season win percentage of .603 is higher than all three men ahead of him on the games coached list.
Playoff Games Coached: 202, 4th all-time
The Utah Jazz advanced into the NBA Playoffs 20 seasons in a row from 1983 through 2003 including 15 straight seasons under Jerry Sloan. Sloan's 202 playoff games coached sits behind three of the greatest postseason coaches of all-time in Phil Jackson (333), Gregg Popovich (284) and Pat Riley (282).
Jerry Sloan's Utah Jazz advanced to the NBA Finals in back-to-back years in 1996 and 1997, but both of those teams had the bad fortune of running into the Michael Jordan led Bulls.
Regular Season Wins: 1,221, 4th all-time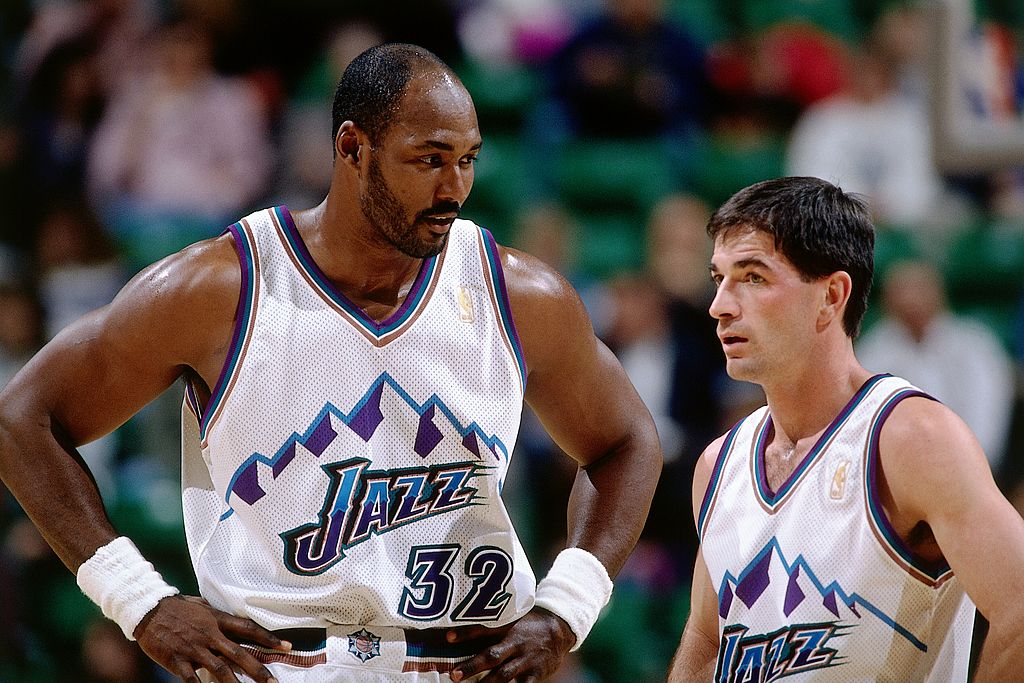 Sloan ranks fourth in all-time wins during the regular season behind only Don Nelson, Lenny Wilkens, and Gregg Popovich.
Led by Sloan on the sidelines and the tandem of Karl Malone and John Stockton on the court, the Jazz were one of the most dominant teams in the NBA from 1989 through 1998. Over that nine-year stretch, the Jazz averaged 56.1 wins per regular season.
Regular Season Win Percentage: .603, 11th all-time
Through the end of the 2018-19 season, only 105 head coaches in NBA history have reached the 400-game milestone. Of the 105 coaches on this list, Jerry Sloan ranks 11th in all-time regular season winning percentage at .603.
The list of head coaches that have made it to 1,000 regular season games coached only has 31 coaches on it. Among his peers with over 1,000 games on the sideline, Sloan ranks in fifth behind Phil Jackson (.704), Gregg Popovich (.684), Red Auerbach (.662) and Pat Riley (.636).
Seasons Active: 26, 4th all-time
Jerry Sloan retired in his 26th season as a head coach in the NBA. Lenny Wilkens (32), Don Nelson (31), and George Karl (27) have more seasons under their belt.
Sloan's No. 4 is one of only four player jerseys retired by the Chicago Bulls alongside Bob Love, Scottie Pippen, and Michael Jordan. The Utah Jazz retired the No. 1223 to commemorate the combined number of regular season and playoff wins he earned with the team. Jerry Sloan's impact on the game of basketball will never be forgotten.