Where Does Julio Jones's Week 14 Performance Rank in NFL History?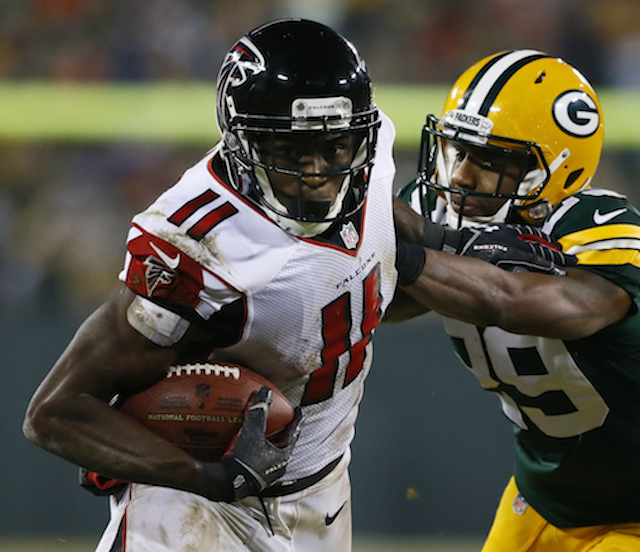 On Monday, Atlanta Falcons wide receiver Julio Jones had a career night, catching 11 passes for 259 yards and one touchdown. His 259-yard performance is the top single-game yardage total by a wide receiver in 2014, and it broke the Falcons' franchise record for single-game receiving yards. It was also a single-game career high for the former Alabama wide receiver. Jones is now second in the league with 94 receptions and leads the league with 1,428 receiving yards.
So where does Jones's Monday night performance rank among the top individual single-game receiving performances in NFL history? The answer: He barely broke the top 20. His 259-yard career night was good for the 18th best single-game receiving yardage total in NFL history. Here's a look at the top 10 single-game receiving yardage totals in the history of the league.
All statistics are courtesy of Pro-Football-Reference.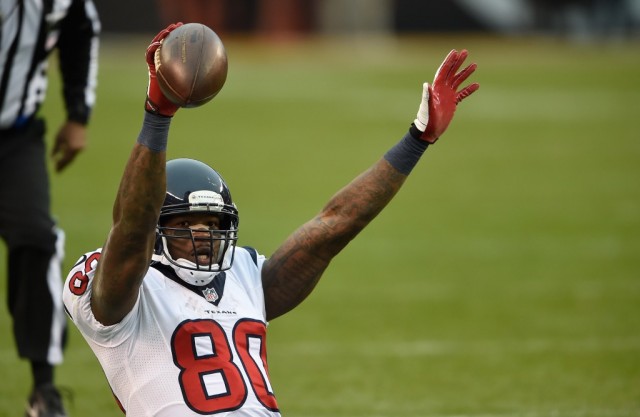 10. Andre Johnson, Houston Texans
Yards

: 273

Date

: November 18, 2012

Opponent

: Jacksonville Jaguars
9. Terrell Owens, San Francisco 49ers
Yards

: 283

Date

: December 17, 2000

Opponent

: Chicago Bears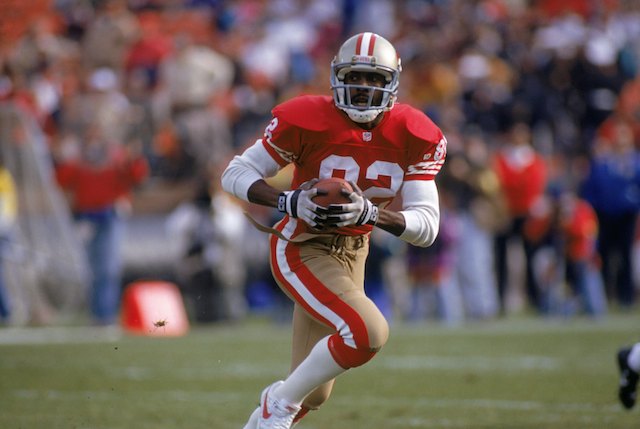 8. John Taylor, San Francisco 49ers
Yards

: 286

Date

: December 11, 1989

Opponent

: Los Angeles Rams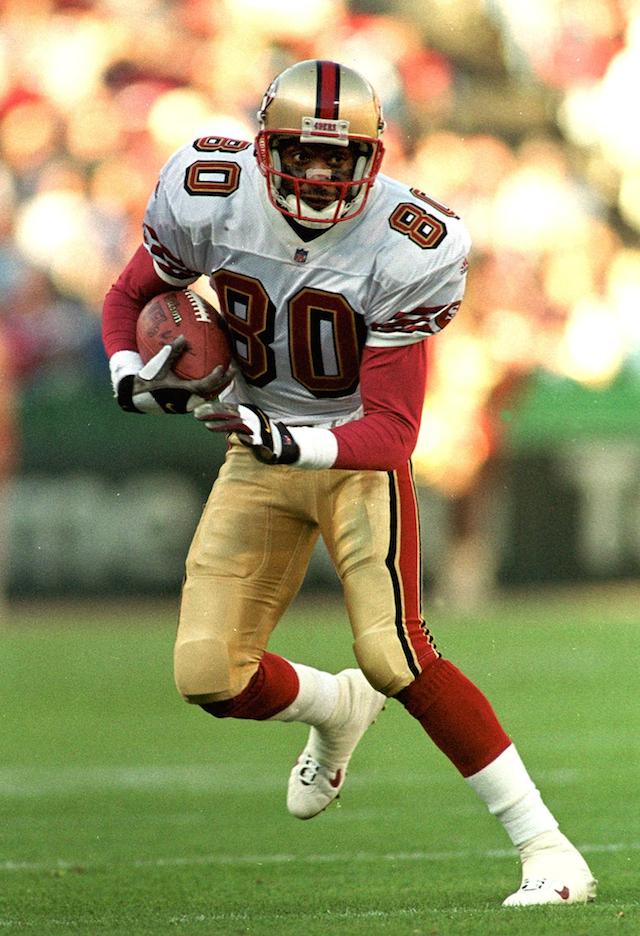 7. Jerry Rice, San Francisco 49ers
Yards

: 289

Date

: December 18, 1995

Opponent

: Minnesota Vikings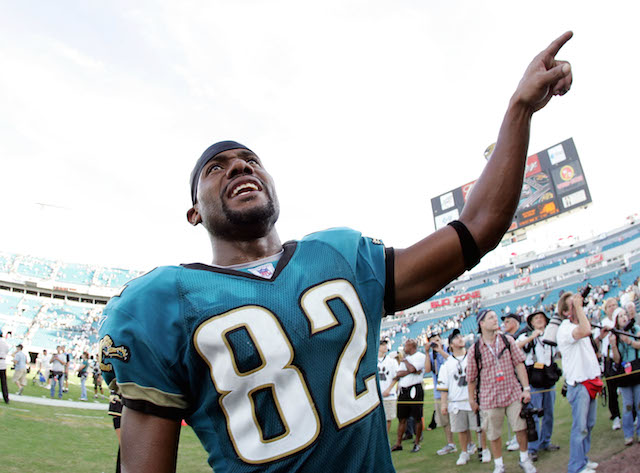 6. Jimmy Smith, Jacksonville Jaguars [tie]
Yards

: 291

Date

: September 10, 2000

Opponent

: Baltimore Ravens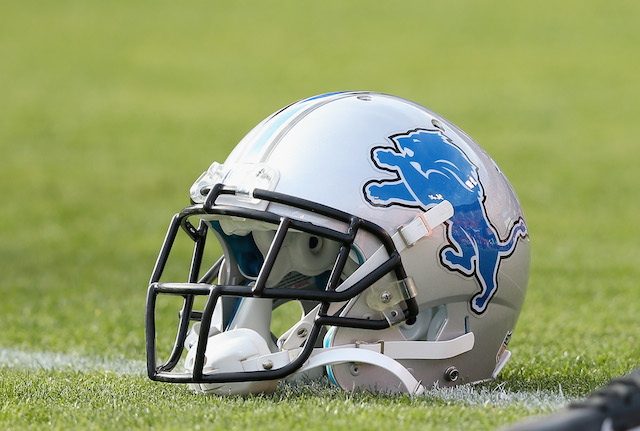 6. Cloyce Box, Detroit Lions [tie]
Yards

: 291

Date

: December 3, 1950

Opponent

: Baltimore Colts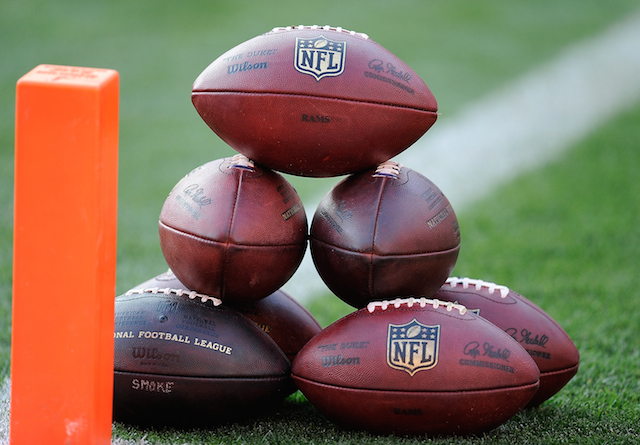 4. Jim Benton, Cleveland Rams
Yards

: 303

Date

: November 22, 1945

Opponent

: Detroit Lions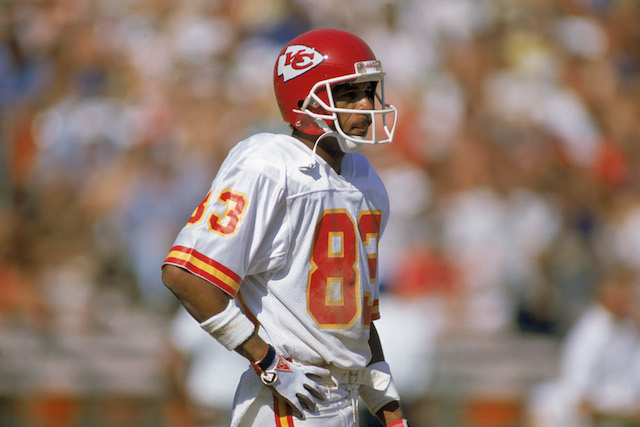 3.  Stephone Paige, Kansas City Chiefs
Yards

: 309

Date

: December 22, 1985

Opponent

: San Diego Chargers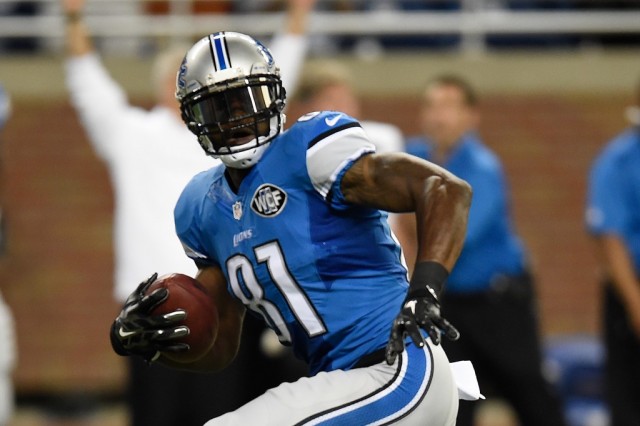 2. Calvin Johnson, Detroit Lions
Yards

: 329

Date

: October 27, 2013

Opponent

: Dallas Cowboys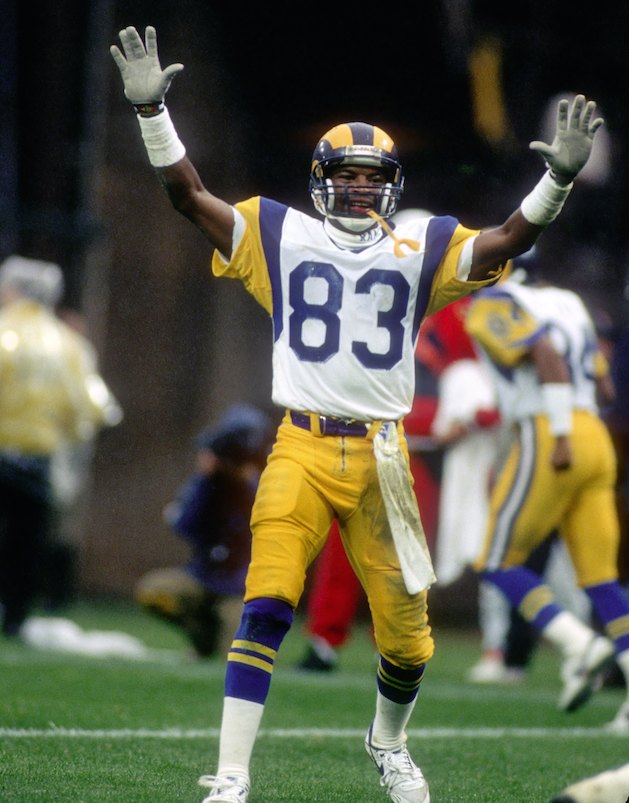 1. Flipper Anderson, Los Angeles Rams
Yards

: 336

Date

: November 26, 1989

Opponent

: New Orleans Saints