Shouldn't These Cities Have Sports Teams By Now?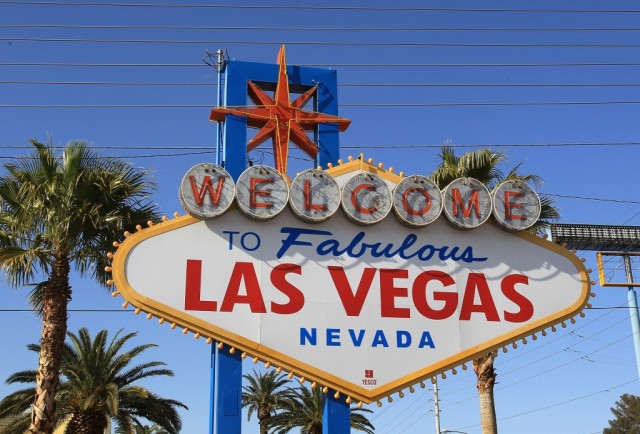 Should the National Hockey League put a team in Las Vegas? That's the question on many sports fans' minds after deputy commissioner Bill Daly revealed that he had toured a possible construction location in Sin City and met with a potential ownership group. Daly told the Minneapolis Star Tribune that he had spent time on his recent Vegas trip asking the locals how they thought a pro sports franchise would fare in their city.
As gambling on sports gains more and more mainstream acceptance (remember when TV announcers weren't supposed to talk about point spreads? Now Fox Sports 1 is hosting March Madness shows live from Vegas to break down the odds and upsets), the days of assuming Vegas could never have its own pro franchise appear to be long gone. Let's face it: At this point, Vegas seems like the unofficial home for college basketball conference tournaments, so pro something-or-other has to be coming soon. The bottom line is that Las Vegas is going to eventually get a team. The only question is which sport cashes in first.
With hockey sometimes playing second fiddle to not just the NFL, but also baseball and basketball, the NHL powers-that-be will likely be motivated to take advantage of a major United States city — one with close ties to sports, no less — that doesn't yet have its own professional franchise and plant their flag in Nevada first. Honestly, which possible expansion town do you think would raise the NHL's overall profile most: Quebec City? Kansas City? Or Las Vegas? Exactly.
If Vegas is in fact the best next destination for the NHL, what about the other major professional sports leagues in America? Which city should each one be targeting above all others? With apologies to the San Antonios, Charlottes, and Portlands of the world (several of which could be legitimate candidates for multiple leagues to consider), here are our picks for the one location each sport should expand to next.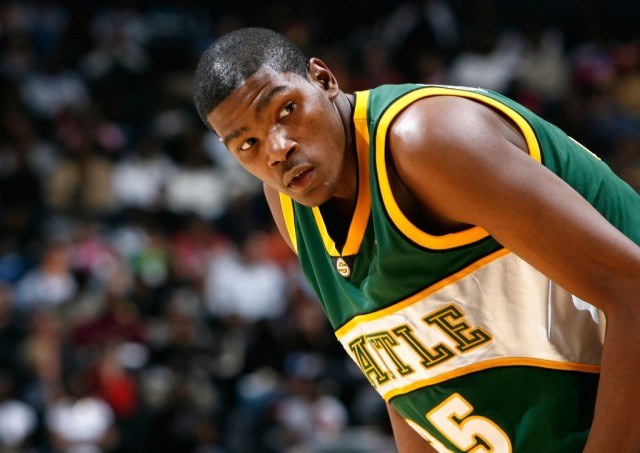 MLB: Montreal. The former home of the Expos (now better known as the Washington Nationals) has had a decade to mourn the loss of its team, and baseball would be well served to once again take up residence in that part of Canada. Think the natives are hungry for the return of MLB? Montreal drew more than 46,000 fans for a Blue Jays exhibition game earlier this year. It's time, Mr. Selig.
NBA: Seattle. See above. The best way the commissioner of a professional sports league can build goodwill for his product and his employer is to grant a new team to the heartbroken fans that lost their old one, and sooner rather than later. (For more examples, see the Charlotte Bobcats Hornets and/or the Cleveland Browns.) If Adam Silver and company really wanted to make the old-school Sonics fans happy, they should let Seattle re-inherit Kevin Durant (pictured) once the expansion team begins play. (Of course, that might not go over so well in a certain Oklahoma city.)
MLS: None. Every time we turn around lately, it seems like Major League Soccer is adding another team or two. New York City FC. Orlando. Los Angeles, the non-Chivas edition. Atlanta. At some point, the soccer braintrust needs to slow down and think about the perils of possibly over-saturating the market. MLS has a good thing going in North America right now, but they should tread carefully when it comes to future expansion. Still, if the league is serious about growing even further to reach 24 teams by 2020 and we had to pick someplace, we'd probably go with Sacramento. Here's why.
NFL: Los Angeles. This one's a no-brainer. Honestly, how has it not happened yet? The United States' most-popular sport by a wide margin is glaringly absent from the United States' second-most-populous city, and has been for the last 20 years. While football might not have an interest in expanding because of the perfect symmetry it enjoys with eight four-team divisions, whether it's a new team or an existing one, Roger Goodell needs to figure out how to get a pro franchise to call that portion of southern California home again. Our advice: Quit worrying about how to put a team in London (and all the logistical nightmares that would bring) until you actually utilize one of the best markets available to you in the country you already otherwise own.