Where Is Bills Quarterback Joe Ferguson Now?
Joe Ferguson had a long NFL career, spending 17 seasons in the league. Despite his longevity, the quarterback faded from the spotlight years ago and isn't mentioned much nowadays. But the longtime Bills passer isn't totally forgotten. Let's look at his NFL career, cancer diagnosis, what life has been like for Ferguson since he retired 30 years ago.
Joe Ferguson's NFL career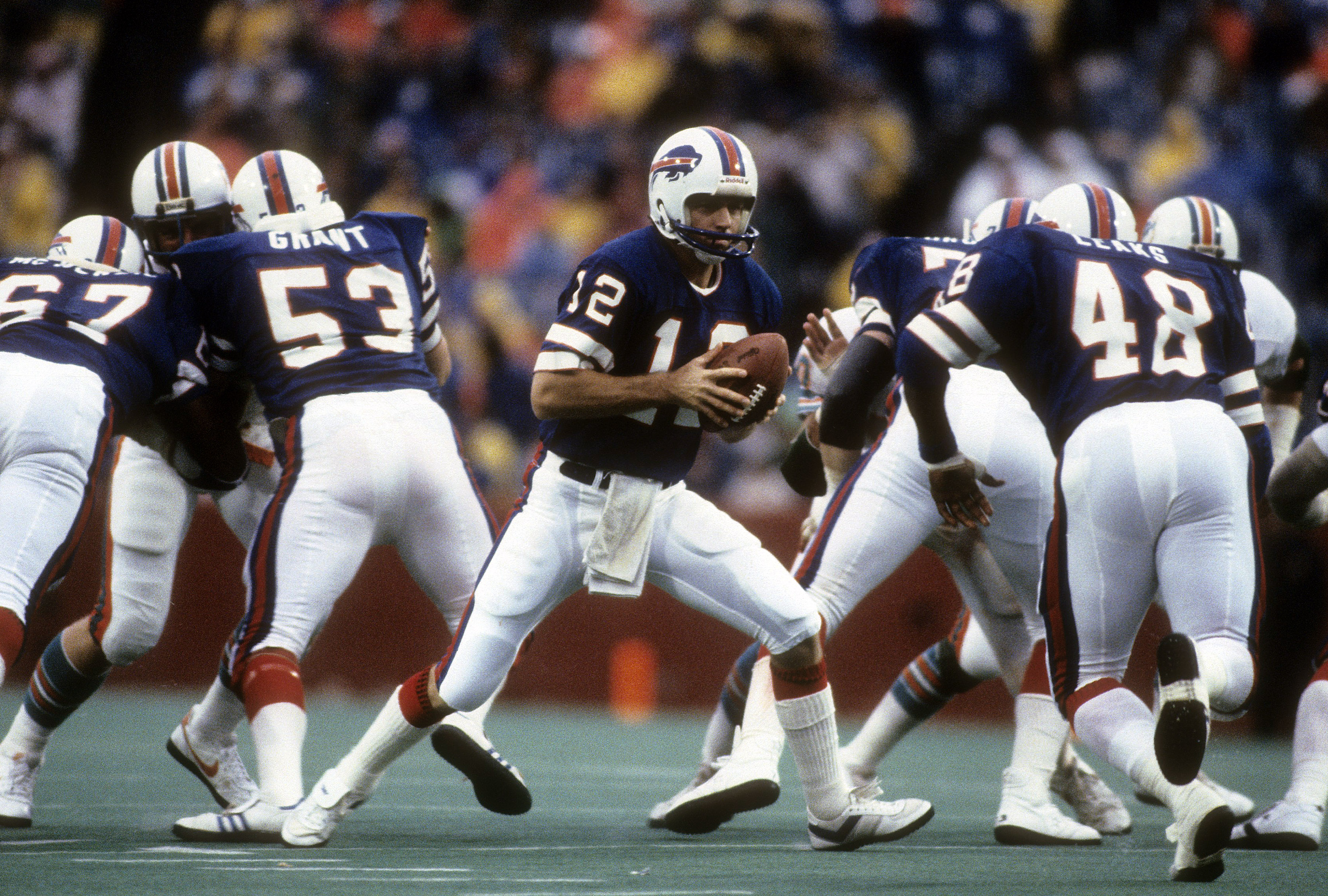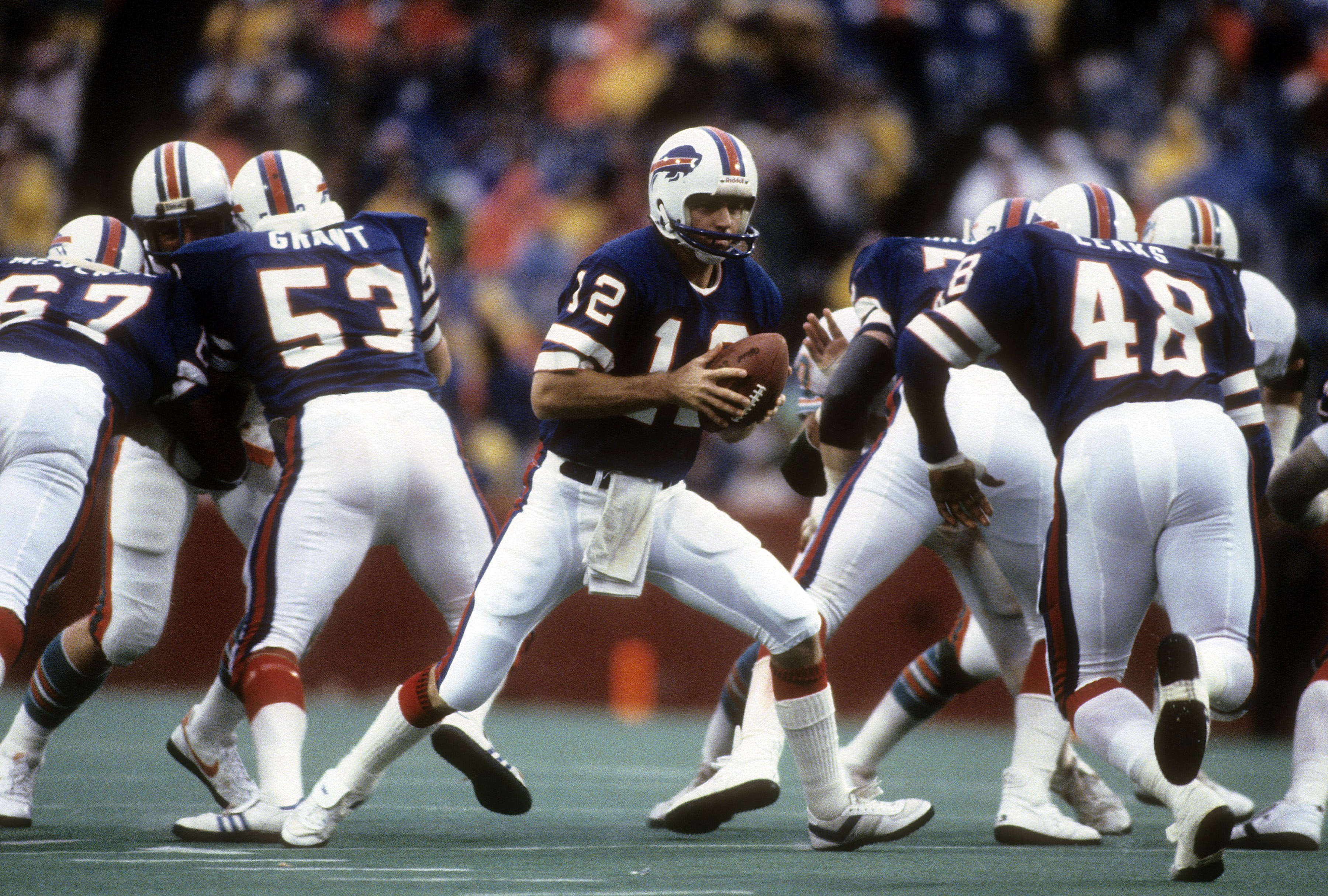 Ferguson is a Louisiana native who played for Woodlawn High School in Shreveport, becoming one of the state's best high school quarterbacks in the 1960s. He was a three-year starter at Woodlawn, completing 931 passes for 6,710 yards and 86 touchdowns, including 40 as a senior.
That production earned him a spot on Arkansas' team. There, he threw for more than 4,400 yards and 24 touchdowns in three seasons. The Bills made him a third-round pick — No. 57 overall — in the 1973 NFL draft. Ferguson spent his first 12 NFL seasons with the Bills before moving around. He played for the Lions, Buccaneers, and Colts in his last five seasons.
He was thrown into the fire right away, serving as the Bills' starting quarterback as a rookie. Overall for his NFL career, Ferguson completed more than 2,300 passes for nearly 30,000 yards and 196 touchdowns; he also threw 209 interceptions. He led the NFL with 25 passing touchdowns in 1975, and he topped the league in passing yards two years later.
Ferguson's retirement and post-football life
Ferguson retired after playing one game with the Colts in mop-up duty in 1990. He got a little coaching experience at Northwestern State in the late-'70s while getting his master's degree. But he went fully into coaching starting in the early '90s because, Ferguson noted, he "always knew in the back of [his] mind" that he'd end up coaching somewhere.
That somewhere took him to Louisiana Tech, where he coached quarterbacks for a couple seasons when his brother-in-law was the head coach. Ferguson briefly returned to pro football in 1995, suiting up for the CFL's San Antonio Texans, but didn't take a snap.
Ferguson went into real estate and stayed in football as part of the Razorbacks' radio broadcast team. In the late '90s, he spent four seasons as Arkansas' quarterback coach until exiting in 2001. After that, the Fergusons moved to a northwest Arkansas lake house and he went back into real estate. The retired pro spends a lot of time with family and friends, and he loves to fish.
Joe Ferguson's post-NFL life and cancer treatment
Joe Ferguson has been married to his wife Sandy for nearly 40 years. They have two children, daughter Kristen and son Joe III, who goes by Trey. Both children followed in their father's footsteps. Trey was quarterback at Ruston (Ark.) High School. Kristen, also an Arkansas alum, has worked in marketing for the Cowboys as a luxury suite coordinator.
In the last two decades, Ferguson has fought cancer on a couple occasions. In 2005, he was diagnosed with Burkitt's lymphoma; three years later he was diagnosed with acute myeloid leukemia. 
After both diagnoses, reports the Observer-Dispatch, he went to the M.D. Anderson Cancer Center in Houston for treatment; he spent one calendar year at the facility for while undergoing treatment for one of those diagnoses. In 2013, Ferguson appeared on a Buffalo Bills radio show and revealed that he was cancer-free, according to BuffaloBills.com.