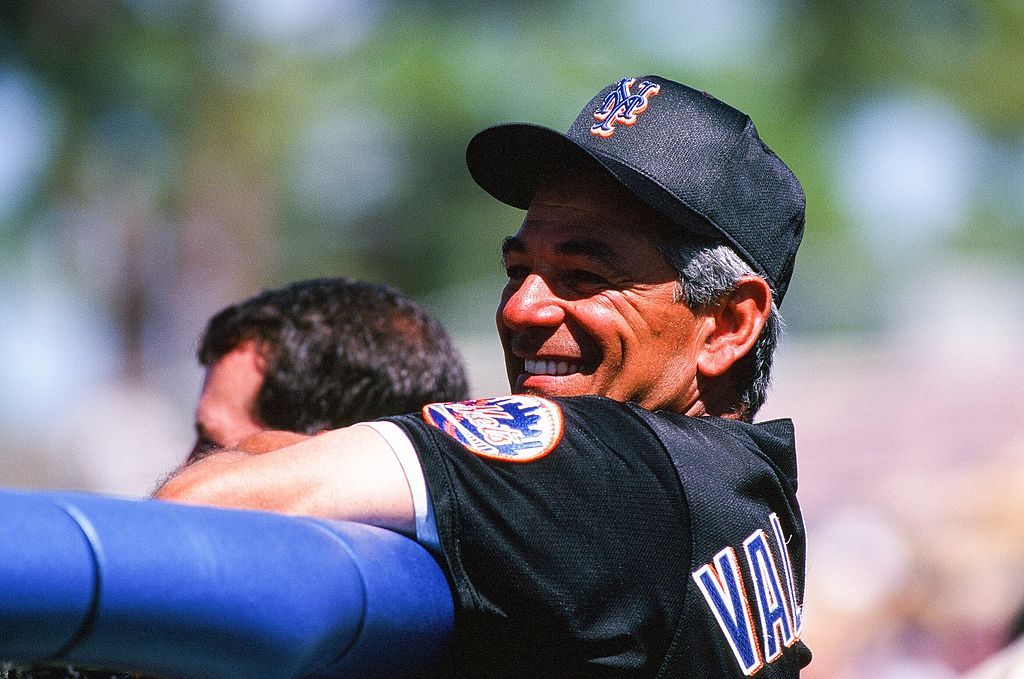 Where Is Former Mets Manager Bobby Valentine Now?
Nearly a decade after his last stint as a major league manager, what is former New York Mets manager Bobby V doing in 2020?
Major League Baseball needs more managers like Bobby Valentine. While many of today's managers speak to the same rigid answers, Valentine was an affable personality who turned around struggling franchises in Texas and New York. Nearly a decade after his last stint as a major league manager, what is Bobby V up to in 2020?
Bobby Valentine was a highly-touted baseball prospect
The No. 5 overall pick in 1968's MLB draft, Bobby Valentine debuted with the Los Angeles Dodgers as a 19-year-old infielder in 1969. Valentine played with the Dodgers until 1972 before spending the rest of his career with four other teams. One of those teams, fittingly, was the New York Mets.
Valentine joined the Mets during the "Midnight Massacre," a night of transactions that sent Dave Kingman to San Diego and Tom Seaver to the Cincinnati Reds. In a sign of things to come. Then only 27, Valentine was shipped from San Diego to New York. Valentine hit .222 in 111 games across two years with the Mets.
Valentine hit. 260 with 12 home runs, 59 doubles and nine triples across 639 career games. When his playing days ended, Valentine quickly transitioned into a coaching career.
Valentine is best known for his time managing the New York Mets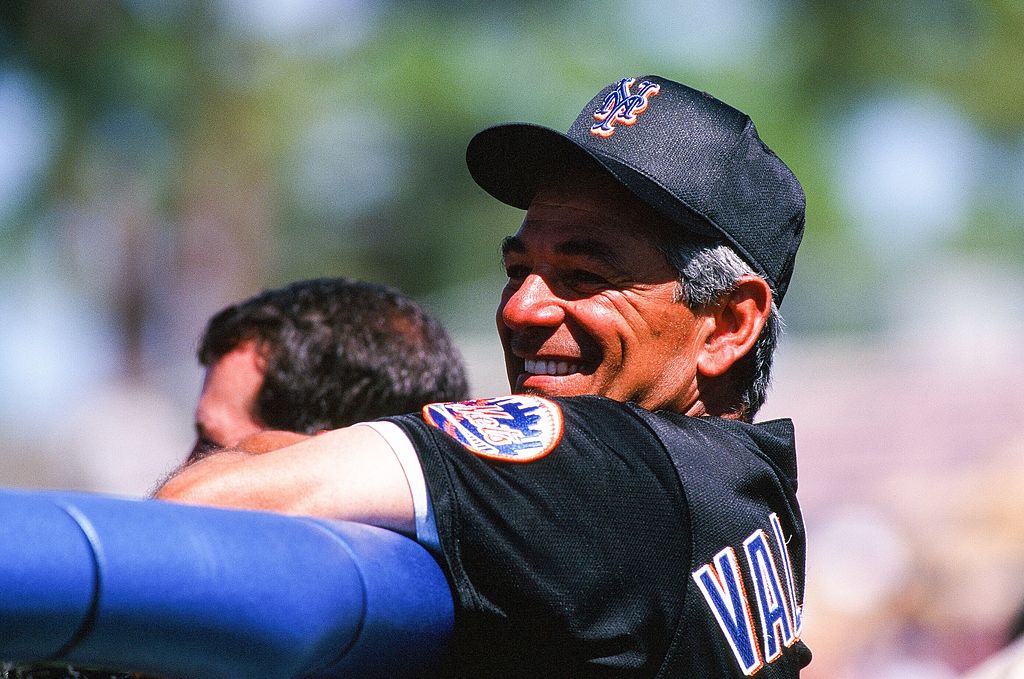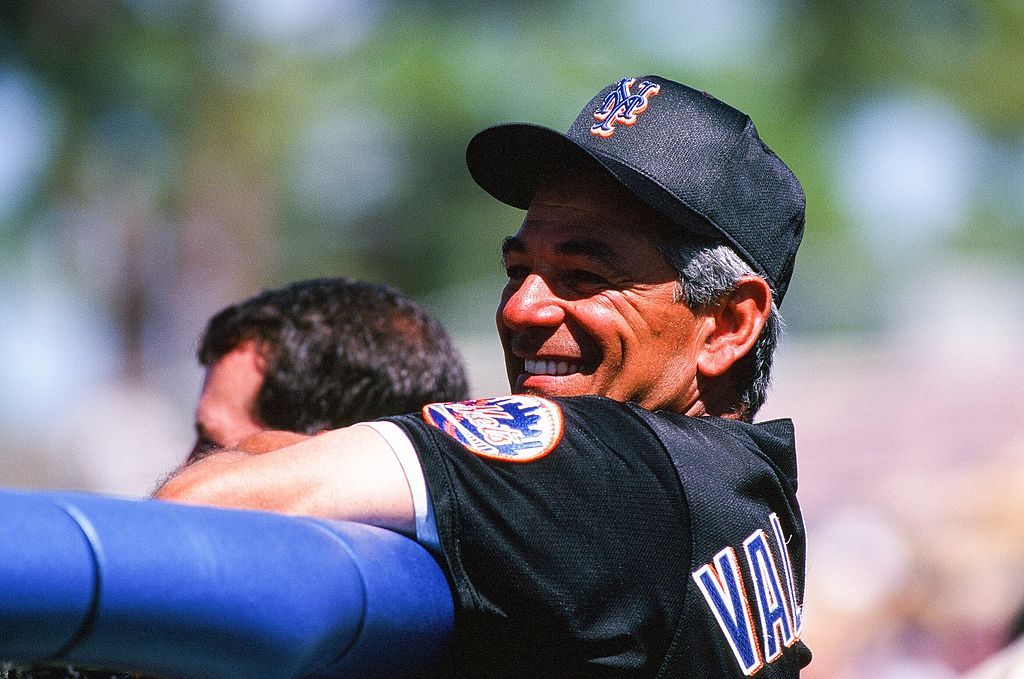 Only six years after playing his final big league game, Valentine was named the Texas Rangers' interim manager. Valentine was working on the Mets' coaching staff when Texas asked him to take over a disappointing Rangers team only 32 games into the season.
Valentine went 581-605 with the Rangers for nearly a decade. Texas had recorded three consecutive winning seasons and was 45-41 when managing partner and future U.S. President George W. Bush fired Valentine in 1992. After brief stints managing in Triple-A and Japan, Valentine returned to the big leagues as the Mets' interim manager in 1996.
From there, the rest is history. Valentine didn't post a losing season in his first six seasons with the Mets and guided them to the 2000 World Series. A semi-local raised in Connecticut, Valentine became a fan favorite for his success and occasional antics. When Valentine was ejected in a June 1999 game against the Toronto Blue Jays, he returned to the dugout in sunglasses and a fake mustache made from eye black.
Valentine also received much acclaim for his donations and personal work with survivors of the September 11 attacks. The Mets famously won their first game in New York after the attacks in September 2001. Mets general manager Steve Phillips fired Valentine after a 75-86 record in 2002.
Valentine returned to managing with the Boston Red Sox in 2012
Following his time in New York, Valentine managed the Chiba Lotte Marines in Japan from 2004-09. Although his tenure there was successful, Valentine was let go after feuding with management. Valentine returned stateside and spent two years working with ESPN and seemingly being linked to every managerial opening. The time would eventually come where Valentine would be in a major league dugout again.
Indeed, that time came in 2012, when Valentine replaced Terry Francona in Boston. Francona was let go after Boston collapsed late in the 2011 stretch and the clubhouse struggled with accountability. Although expectations were high in Boston, the Red Sox went just 69-93, their worst record in 47 years. Valentine was fired after the season.
Red Sox designated hitter David Ortiz criticized Valentine in a 2018 book. Ortiz said Valentine mistreated players, specifically infielder Mike Aviles, and admitted he would have punched Valentine had the manager ever disrespected him. Ortiz recalled Red Sox players wanted Valentine fired after an opening weekend sweep by the Detroit Tigers.
I didn't know what they might have done if they had gotten to him, but I felt it was way too early in the season for that kind of takeover. He was aggravating as hell, arrogant and disrespectful, but I felt that we needed to try our best to support him.
Bobby Valentine is now a college athletic director

We may have seen the last of Valentine as a major league manager. Valentine, who turns 70 in May, has been the athletic director at Sacred Heart University since July 2013. Sacred Heart opened a $21.8-million fitness facility called the Bobby Valentine Health and Recreation Center last year. The three-story building has an indoor track, a bowling center, and exercise and weight-training rooms among its many amenities.

His accolades in college athletics haven't gone unnoticed. Valentine was named the Eastern College Athletic Conference administrator of the year in 2018. It's not quite the World Series ring he would have loved to wear with the Mets or Red Sox, but Valentine has done exceptionally well for himself at Sacred Heart.