Where Is Kicker Morten Andersen, aka 'the Great Dane,' Now?
NFL fans are still in awe over Tom Brady's impressive achievement of quarterbacking a team to a Super Bowl well into his 40s. But did you know Brady isn't the only NFL player to play past the usual retirement age? In fact, Brady isn't even the oldest player to ever suit up. One person who played even later in life than Brady was former kicker Morten Andersen. 
The man known as "The Great Dane" is retired now, but he played in the league for over 20 years. It's been over a decade since he called it quits. So what has he been up to since hanging up his cleats?
Morten Andersen's unusual entrance into the NFL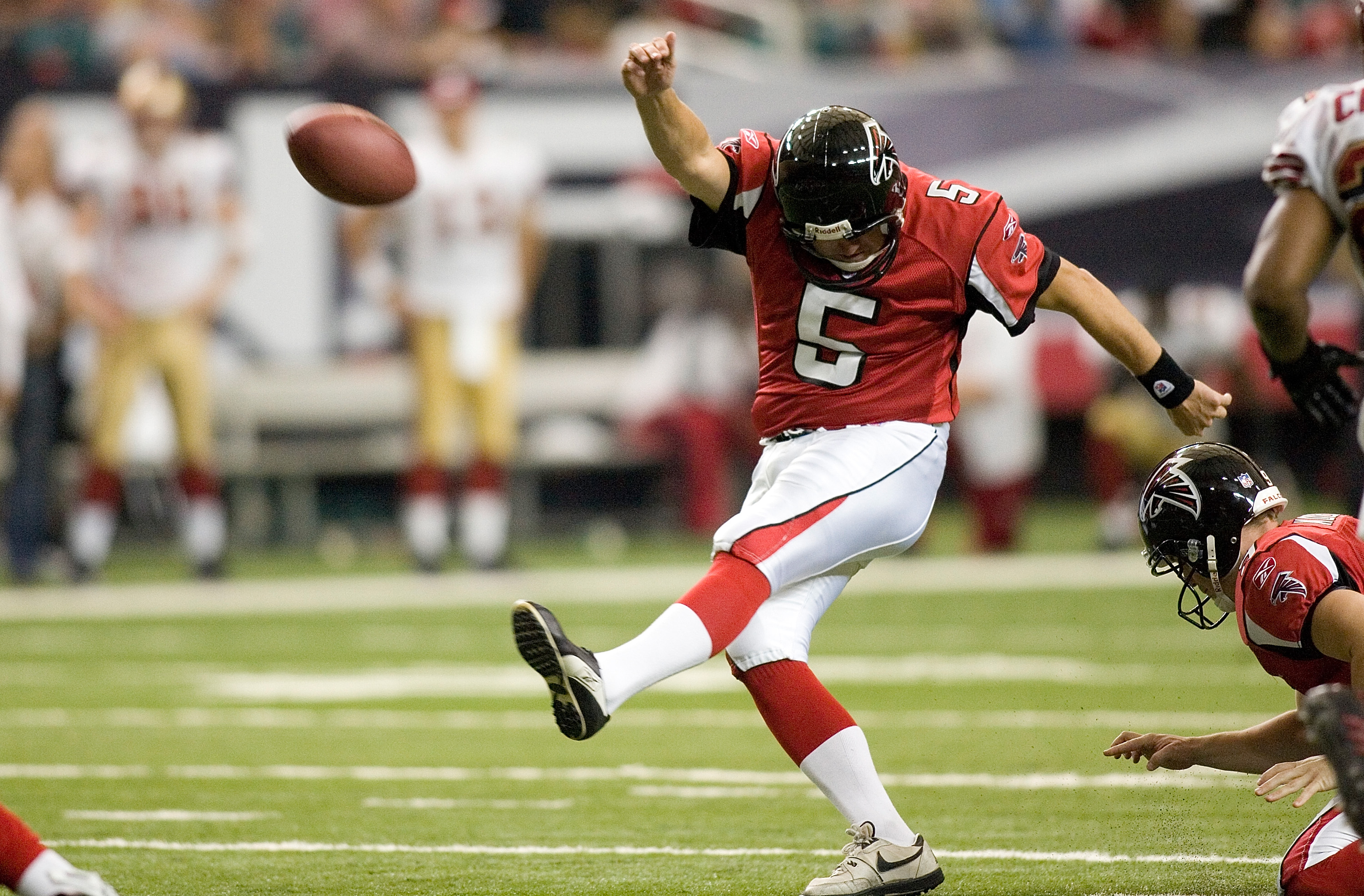 RELATED: Has a Kicker Ever Won NFL MVP?
Every NFL player has a different story for how they came to be an NFL player. For the most part, however, the overarching story is the same.
Player excels in high school. Player gets a scholarship to a big college program, where they proceed to dominate as a top player in their conference. An NFL team then drafts them. 
Andersen's entry to the NFL was much different from most players though. Andersen entered the U.S. as an exchange student before the New Orleans Saints drafted him. They selected him in the fourth round with the 86th overall pick.
Though he'd later go on to become one of the most consistently excellent kickers of all time, it wasn't always that way. Andersen struggled earlier in his career.
If he came of age in a different time period, he may not have gotten as many opportunities to persevere. But he did, and he was able to carve out one of the more impressive kicking careers in league history. 
Morten Andersen's NFL career overview
RELATED: Who Has Played the Most Games in NFL History?
While football fans and players alike tend to look down on kickers, there's no denying the skill involved. Every NFL kicker is a talented specialist, doing something few other men on the field can accomplish.
Andersen might be the best of all time. According to Pro Football Reference, his 382 games played ranks highest among NFL players all time. 
Andersen spent much of his career with the Saints, but also logged time with the Atlanta Falcons, New York Giants, Kansas City Chiefs, and Minnesota Vikings. He finished his lengthy run with 565 field goals and 849 extra points. He made seven Pro Bowls and three All-Pro teams. 
The Pro Football Hall of Fame recently named its all-decade teams for every decade of the sport's existence. Here's how much longevity Andersen had: he was named to both the All-'80s and All-'90s teams as a kicker. Andersen retired at 47 in 2007, which in football years is ancient. 
Where is the legendary kicker now? 
Morten Andersen received an induction to the Pro Football Hall of Fame in 2017. To put that achievement into context, only the great Jan Stenerud joins Andersen as the only two kickers ever enshrined in Canton. 
These days, Andersen still finds one way to stay involved with professional sports. He currently hosts a podcast known as "The Great Dane Nation Podcast."
Andersen hosts the show where he talks about the NFL and other sports weekly. The show also focuses on sports gambling, a pastime becoming more and more popular as legal restrictions around sports betting continue to decrease nationwide. 
Andersen's able to use his 20+ years to provide insight from a player's perspective. He's also interviewed multiple notable figures from the world of sports, such as current CBS commentator Jim Nantz.