Where Is NBA Player Larry Hughes Now?
Larry Hughes is the perfect example of a crucial journeyman NBA player. Across 14 years and eight teams, Hughes was always seen as a welcome addition by local fans. The guard/small forward was flexible, quick to learn a new program, and always considered a valuable teammate.
His time on so many teams has a lot of fans wondering what the familiar face is up to since leaving the league in 2012. The 2000s were defined by the superstars Hughes unerringly served — Allen Iverson and LeBron James, in particular. So, let's run a quick refresher of Hughes' career, what it meant for his era of the NBA, and where it all ended up today.
Larry Hughes' NBA career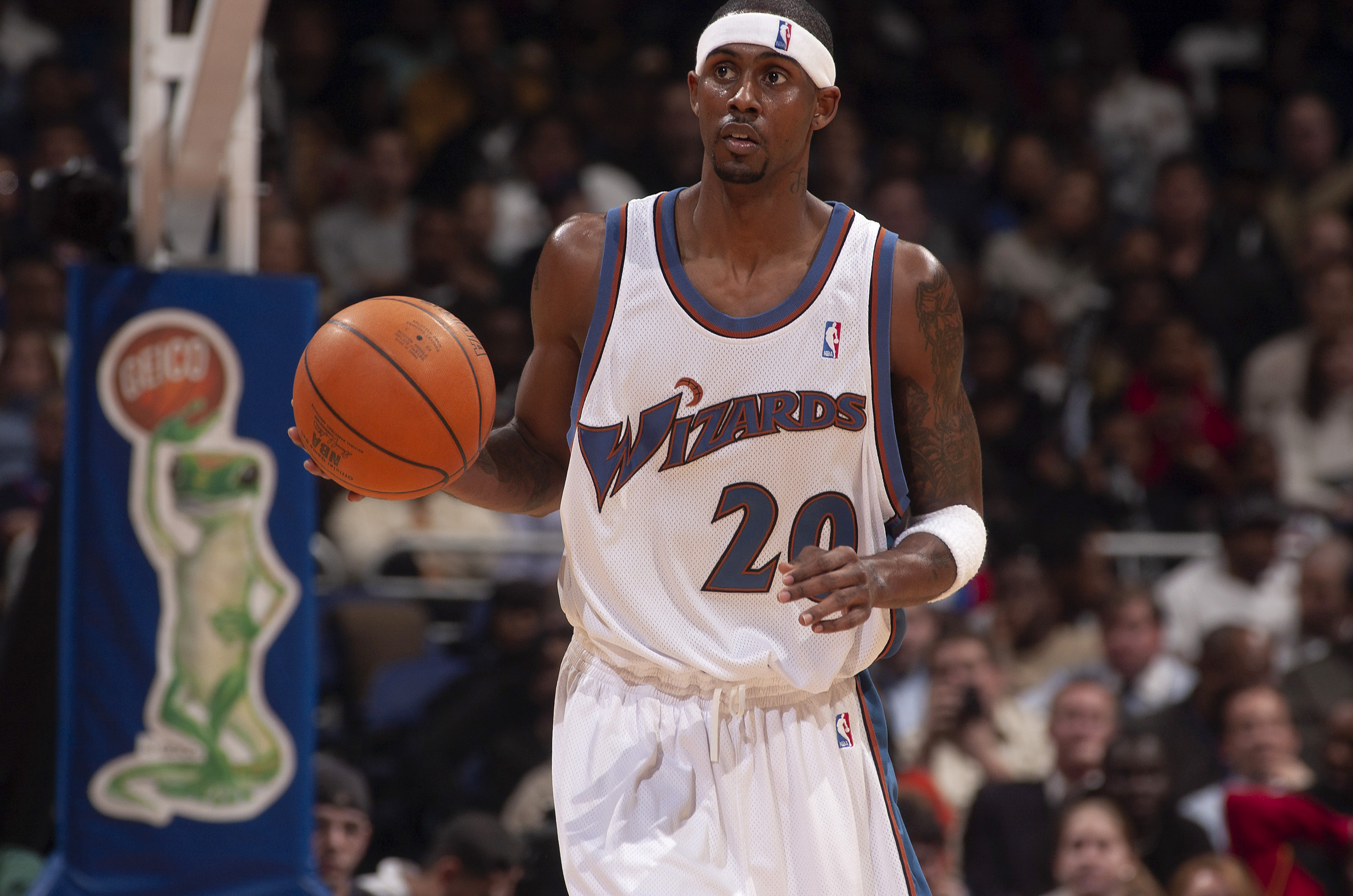 Hughes was drafted eighth overall in the 1998 NBA draft. He got the nod from the Philadelphia 76ers, just as the Iverson era turned the team into a force to reckon with.
Hughes hit the ground running, earning trust from the organization. He also played a part in one of the funnier Iverson anecdotes from that era, when the Sixers hero gifted him a Bentley with almost no gas in the tank.
His two-season stint in Philly was followed by similarly short runs with the Golden State Warriors and the Washington Wizards. The defining run of his career was from 2005 to 2008 with the Cleveland Cavaliers.
The team's universe, reasonably, orbited around LeBron James. Hughes was regularly the second in line for overall stats, providing James with crucial support during his first year there.
Before a hand injury shut Hughes down in an untimely fashion, his 2005 stat line put the Cavs over. He averaged 16.2 points, and played 37.6 minutes per game.
Hughes never quite returned to that level, but was still a crucial piece for each team that picked him up thereafter. He put in time with the Chicago Bulls, New York Knicks, Charlotte Bobcats (the Hornets), and Orlando Magic. 
What is Larry Hughes' net worth?
RELATED: Where Is Former NBA All-Star Jerry Stackhouse Now?
Hughes was never a superstar, more of a superb role player. His level of play was nonetheless elite, and he was well compensated for it. According to Celebrity Net Worth, his net worth stands at an impressive $45 million.
Much of this was earned straight-up on the court. Outside of some one-off side projects like appearing in music videos, Hughes sticks mostly to plying his wares as an athlete. Even in retirement, his focus remains mostly on basketball.
Continuing to further the sport in retirement
RELATED: Jalen Rose Had a Highly Underrated NBA Career and Was Actually Once Kobe Bryant's Favorite Player
Larry Hughes found his way back to professional basketball in 2017. He played a strong season with Ice Cube's Big3 three-on-three league, according to the St. Louis American.
It's populated mostly by memorable, star players. That includes Hughes' old teammate Iverson, who serves as both a player and a coach. It's a fun way to get a look at some fan-favorite players, and an honor to get the nod.
The St. Louis native returned to his high school and established a basketball academy there. It's a strenuous program, packed with drills. Hughes' mission statement also demands character improvement from his players. It's meant to serve as a way for local kids to explore if they can take their game to a higher level, from state tournaments, to college, and beyond.
As each student grows in basketball IQ, athletic prowess, and spirit, they go through a martial arts-style cycle of colored shirts. Starting with the white shirt and ending with the black shirt, students have tangible goals to reach toward. Six coaches help Hughes with the process. Even in retirement, this 13-year NBA veteran still has great things to offer to the game of basketball.
All stats courtesy of Basketball Reference