Where Is NBA Player Shabazz Muhammad Now?
It's fair to say Shabazz Muhammad didn't have the NBA career expected of him. Highly recruited out of high school, his single year in college made him look capable of being a top-level NBA player. Muhammad never got close to those heights. In fact, he's already out of the league. The former forward's status as a bust is made even worse when you realize which players were picked after him in the draft. 
Muhammad looked like a star in high school and college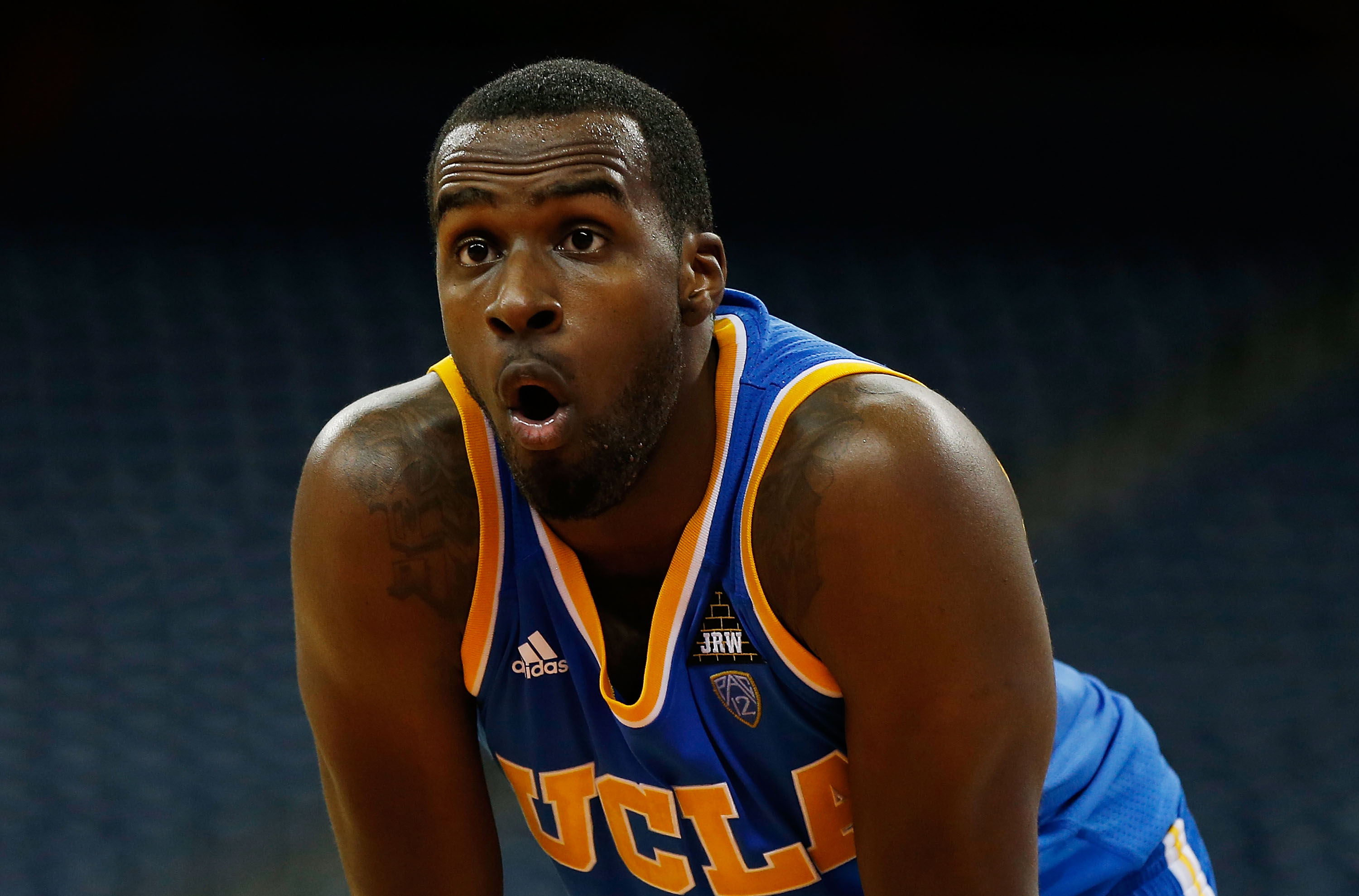 RELATED: NBA Bust Chris Washburn Fell so Far He Couldn't Even Start for His Prison Team
With the accolades Muhammad received as a Las Vegas high schooler, you'd bet on him becoming an NBA superstar. He made the varsity team at Bishop Gorman High as a freshman, and his trajectory continued to rise afterwards.
His junior year ended with him winning the Gatorade Player of the Year for the state of Nevada. As a senior, Muhammad was named Mr. Basketball USA (an award given to the top high school player in the nation), Naismith Prep Player of the Year, and the MVP of the McDonald's All-American Game. He arrived on the UCLA campus as a star attraction, but his performances underwhelmed even then.
Muhammad's numbers — 18 points and five rebounds a game — look good on the surface. But his total disinterest in passing or playing defense, combined with his postseason struggles, reports ESPN, lowered his potential in the eyes of many. His stock fell further when it was discovered that Muhammad's family lied about his age to make him look better to scouts. Still, he was thought highly enough to become a lottery pick in the 2013 draft. 
One of many Timberwolves draft picks that didn't work out
RELATED: This Former NBA Lottery Pick Bust Is Trying to Fight His Way Back Into the NBA
Muhammad was selected 14th overall by the Minnesota Timberwolves. Problems began before he even played an NBA game. He was sent home from the rookie transition program for bringing a woman into the hotel, reports SB Nation. Things weren't much better once he got on the court.
All the problems he had in college were magnified against better competition — although his inexplicably managed to earn a better PER than Kawhi Leonard at one point – and his scoring ability couldn't keep up with the pro game. His career-high scoring average in four and half years with Minnesota was 13.5 points a game. And he never learned how to guard anybody. That's a rough combination to have. 
Muhammad is far from the only lofty draft pick that failed in Minnesota. The franchise's awful track record shows how difficult it is for players to play at their very best for the team. But that context doesn't change the fact that Muhammad washed out of the league after five years. His draft position looks even worse because the player taken with the pick directly after him was Giannis Antetokounmpo. Yikes.
After ed by the Timberwolves waived him, Muhammad joined the Bucks for the season's end. But he was released during pre-season in the following year. 
Muhammad is still a pro, just not in the U.S.
Muhammad went overseas to prolong his career. He signed with the Shanxi Brave Dragons of the Chinese Basketball Association. He averaged 30 points a game for the team (they've since changed their name to the Shanxi Loongs), including a 60-point, 15 rebound outburst in a loss to the Guangsha Lions. Despite his scoring prowess, the Dragons finished with a 16-30 record and failed to make the playoffs. 
Muhammad left after a year to join the Shenzhen Aviators. He's only played in 10 of the team's 30 games before COVID-19 shut the league down. But he's put up good stats yet again. He's averaging 24 points and nine rebounds a game. However, the Aviators' 13-17 record means they're looking up at the best teams in the league. 
Credit to Muhammad for finding a landing spot after the NBA. Sadly, he'll never be the player who excited scouts a decade ago.