Where Is NFL Running Back Tony Dorsett Now?
The Dallas Cowboys have a long history with many accomplished players over the course of their 60 years in football. One of their greatest players was running back Tony Dorsett.
Dorsett may not evoke the same legendary status as quarterback Roger Staubach or have the name recognition of more recent players like Troy Aikman and Emmitt Smith, but he nonetheless had a wonderful career. 
Let's take a look back at Dorsett's career and find out what he's up to these days as well.
The beginning of a legend: Tony Dorsett's college football career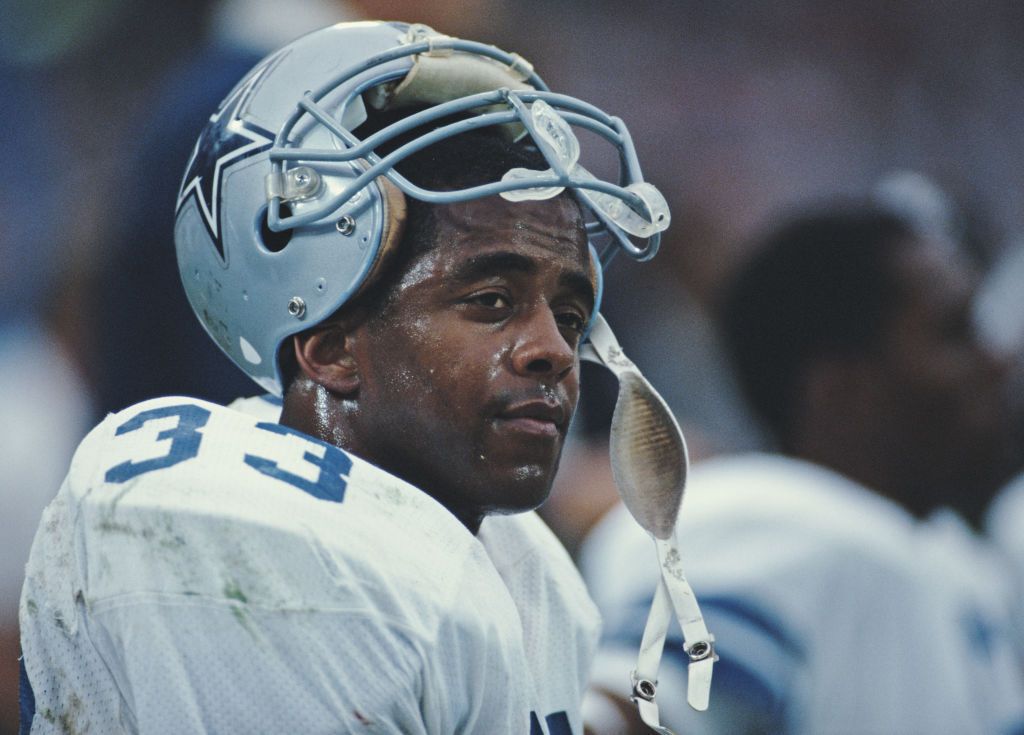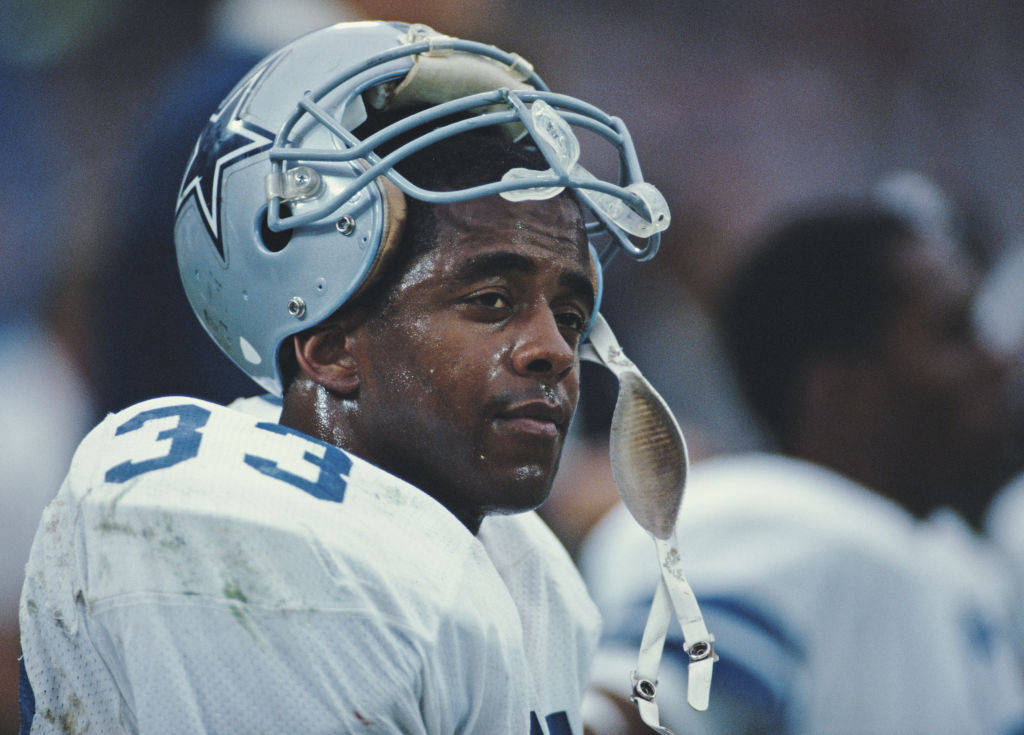 Dorsett was born in Rochester, Pennsylvania on April 7, 1954. He played collegiately for the University of Pittsburgh Panthers, where he rushed for 6,526 yards in four seasons. He also recorded 63 touchdowns during his NCAA career. Dorsett's best season came in 1976 when he rushed 2,150 yards and 23 touchdowns on his way to winning the Heisman Trophy.
In his final game at Pitt, he helped lead them to a 27-3 Sugar Bowl rout over the University of Georgia, securing a national title for his alma mater. Dorsett was the first Pitt player to ever have his jersey retired.
NFL career overview
Dorsett's pro career began with America's Team. The Cowboys paid a hefty price to get Dorsett. They traded four draft picks to draft Dorsett (one first-rounder and three second-rounders) with the second overall pick of the 1977 NFL Draft.
That's quite a lot of assets to surrender for one player, but Dorsett almost immediately showed why he was worth it. During his first year in the NFL, he rushed for 1,007 yards, won the Rookie of the Year Award, and helped lead the Cowboys to a Super Bowl. He achieved the rare feat of winning back-to-back NCAA and NFL championships. 
Dorsett played 11 seasons with the Cowboys, tacking on one final year with the Denver Broncos after he left the team. One comment from Staubach about his career gives some proper context on exactly what Dorsett meant to the franchise:
"When he came to us, we hadn't had a strong running attack for about three years…Tony Dorsett is one of the greatest backs in NFL history."
Dorsett finished his NFL career with 12,739 rushing yards and 77 touchdowns. In 1994, he received the double honor of being inducted into the Cowboys Ring of Honor and the Pro Football Hall of Fame.
Where is Tony Dorsett now?
Unfortunately, Dorsett's post-NFL story is one all-too-common for NFL retirees. He now suffers from CTE. He's commented many times on how he handles the malady:
"I'm a Hall of Famer. I'm one of the most visible guys during my era. And nobody's reached out to me…Nobody from the NFL has even checked, even asked a question to me. 'Hey, man, I'm sorry' or 'Hey, man, I wish you well'—whatever. 'Man, is there anything we can do to help you?' You know, because sometimes—I go to doctors and I can't remember the doctors' names."
According to the site CelebrityNetWorth.com, Dorsett has a set worth of about $5 million. Dorsett has been married twice, and his son, Anthony Jr., played in the NFL, competing in Super Bowl XXXIV and XXXVII. 
While Dorsett is financially well-off, he's representative of the NFL's dilemma with its retired players: they gave so much to the game and then later suffer the effects of playing such a violent, brutal sport.
To help manage his pain, Dorsett uses CBD, and his son has started his own line of CBD-based products. So while Dorsett may be struggling in retirement, his family is helping him and possibly others get better.