Where Is Valpo's March Madness Star, Bryce Drew, Now?
March Madness is a time for college basketball teams to shine. Sometimes underdogs find success in March. That's what happened with Valparaiso in 1998 when the small Lutheran school in Indiana made it to the Sweet Sixteen by knocking off Ole Miss and Florida State. Valpo's March Madness hero, Bryce Drew, has had a roller coaster of a basketball career since then.
Bryce Drew in high school
Basketball is in Drew's blood. His father and a well-known coach, Homer Drew, coached the 1997-98 Valpo team, so Bryce played point guard at Valparaiso High School. But he didn't have it easy in high school. The young athlete developed an irregular heartbeat and needed three surgeries to repair it.
Bryce didn't let that stop him. In 1994, he led his team to the Indiana state championship while being named both Indiana's Mr. Basketball and the Gatorade Indiana Player of the Year. Bryce's team suffered an overtime loss in the state final. But it was the only blemish on the team's record in his senior year, going 28-1.
Bryce Drew heads to Valparaiso University, nails "The Shot"
Dozens of colleges recruited Bryce, but he ultimately stayed with his father at Valpo. He saw a lot of playing time in college, averaging 35 minutes per game. And he improved with more experience as his scoring averages went from 13.4 as a freshman to 19.8 in his senior year. However, it was freshman year when Bryce became a household name.
Valparaiso made the NCAA tournament as a 13-seed and drew fourth-seeded Ole Miss in the first round. In the game, the Crusaders were down 69-67, with 4.1 seconds left in regulation. Ole Miss had two free throws but missed both, and Valpo gained possession with 2.5 seconds to go.
The inbound pass went to Bill Jenkins, who quickly dished it off to Bryce, known as a three-point shooter. He took a shot from 23 feet away and the buzzer-beater went in, giving his team the 70-69 victory. The moment, which Sports Illustrated ranks as the fifth-best sports moment of the year, is now known simply as "The Shot."
Bryce Drew's future in the NBA and beyond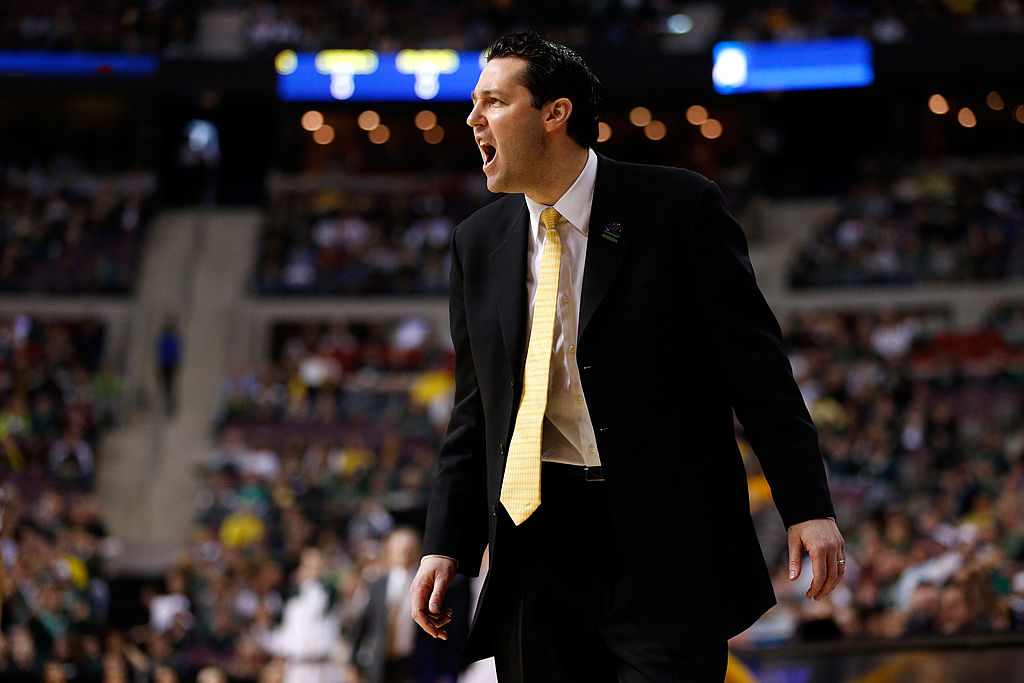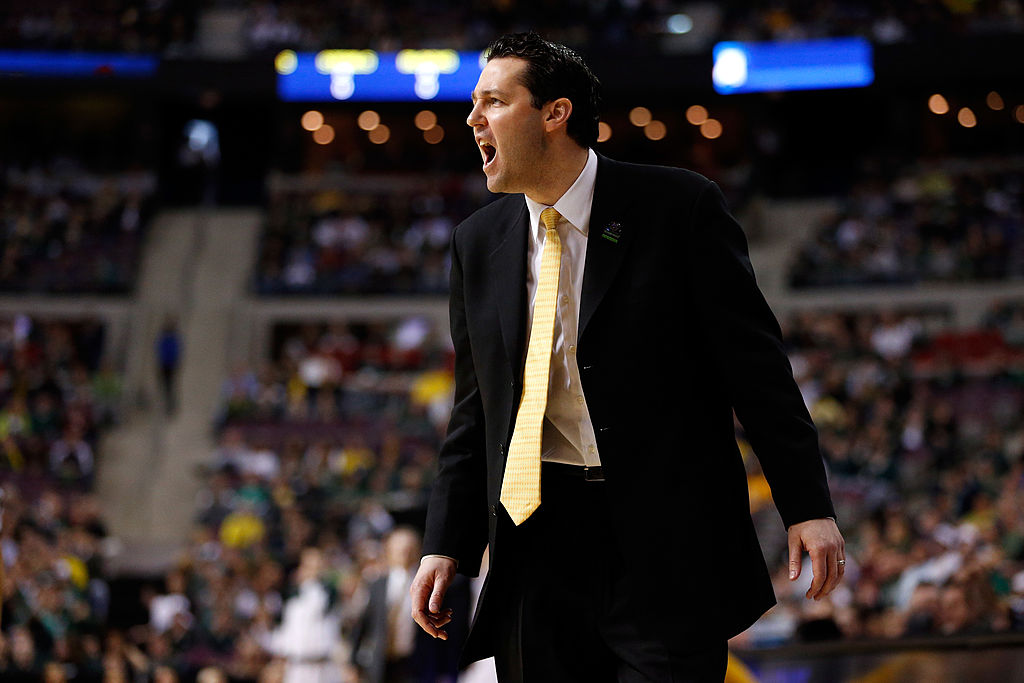 The Rockets selected Drew with the 16th overall pick in the 1998 NBA Draft. He played six seasons in the league but was ultimately a bust considering he was a first-round pick. In his career, he averaged 4.4 points per game in 16.3 minutes.
After his final NBA season of 2003-04, he went to Spain to play a season of pro basketball before returning to the U.S. In 2005, he became an assistant coach for his father at his alma mater. He spent several years on staff before being named the Valparaiso's head coach in May 2011 upon his father's retirement.
Bryce remained in that role until 2016 when Vanderbilt hired him to the same position. He saw initial success, but after going winless in conference play in 2018-19 — the first SEC team in 65 years to do so — the school fired him. Bryce took a year off and then became the head basketball coach at Grand Canyon University — a far cry from coaching at an SEC school.