Where Will Robert Griffin III Be Playing in 2015?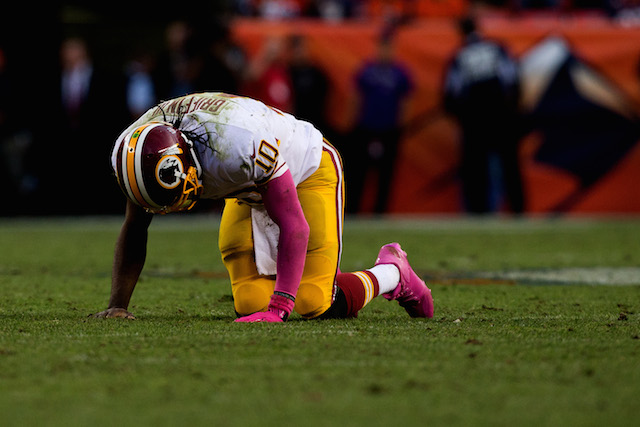 For the second, and probably the last, time in his career with the Washington Redskins, quarterback Robert Griffin III was benched. That time around, RGIII wasn't benched in favor of a young, strong-armed signal-caller — instead, he was replaced by Colt McCoy, a veteran journeyman.
The move was reportedly fully backed by the Redskins' constantly meddling owner, Dan Snyder. As you may or may not recall, it was Snyder who sided with RGIII over then-head coach Mike Shanahan in the feud between RGIII and Shanahan. Snyder's alleged support shows that the Redskins appear to be ready to move on from the quarterback they invested so heavily in only three years ago.
While his current benching doesn't signify the end of RGIII's NFL career, it likely means that if he does have a future in the league, it will be in another city. Here's a look at five potential landing spots for Robert Griffin III if the Redskins choose to trade or release the struggling quarterback.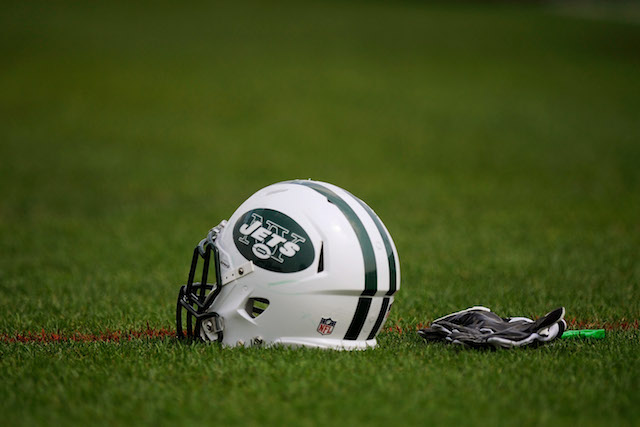 1. New York Jets
The Jets are in desperate need of a signal caller and have a history of bringing in big-name quarterbacks — like Tim Tebow and Michael Vick — who are looking for a fresh start in the NFL. The Jets will likely end up with a top-five draft pick and a new head coach and/or general manager, so it's entirely possible that their answer at quarterback will come through the NFL Draft. However, don't count out the Jets and team owner Woody Johnson, who is notorious for making moves just to steal headlines from the New York Giants.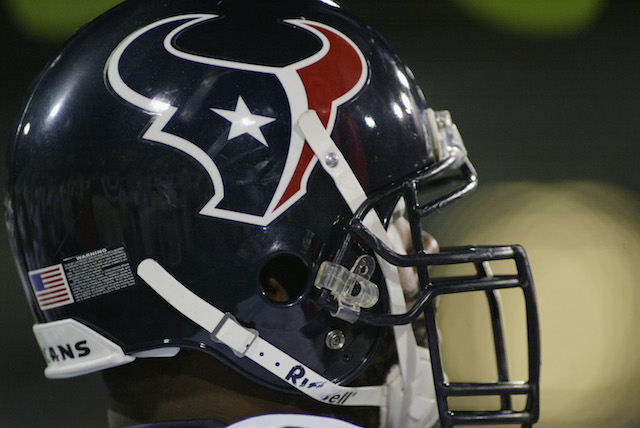 2. Houston Texans
The Texans have one of the best defenses in the NFL but still haven't found a quarterback who can lead them out of NFL mediocrity. RGIII may not be the perfect fit for Houston head coach Bill O'Brien's system, but he would more than likely be an upgrade over Ryan Mallett or Ryan Fitzpatrick. The Texans will be looking to upgrade at the quarterback position this offseason, and if RGIII is available, they may make a run at the former Heisman Trophy winner.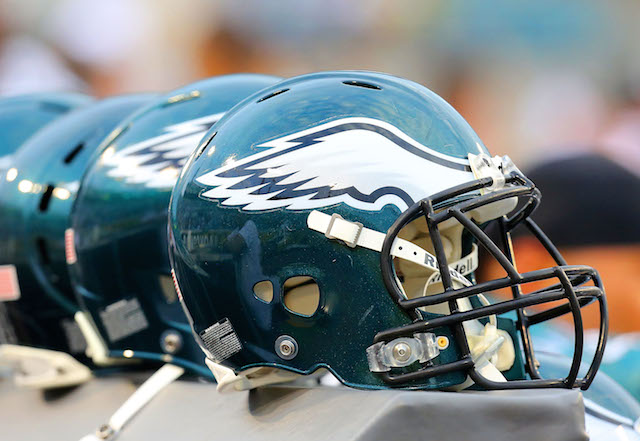 3.  Philadelphia Eagles
The Eagles have gotten solid production out of quarterbacks Nick Foles and Mark Sanchez, but the thought of a player like RGIII in Chip Kelly's offense may be too enticing for Philadelphia to pass up. If a move like this were to happen, RGIII would likely come in as a backup with the potential to work his way onto the field through special packages designed specifically to utilize his skill set.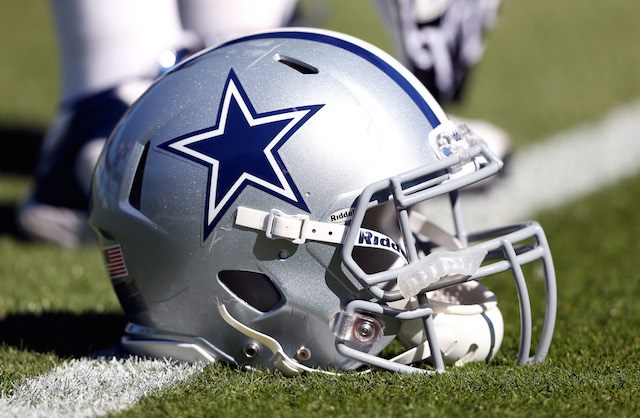 4.  Dallas Cowboys
The only reason the Cowboys are on this list is because of Jerry Jones's known affinity for RGIII. It's very possible that Jones would be willing to make a move to bring in the former Baylor quarterback as a backup to Tony Romo and to potentially use in special packages.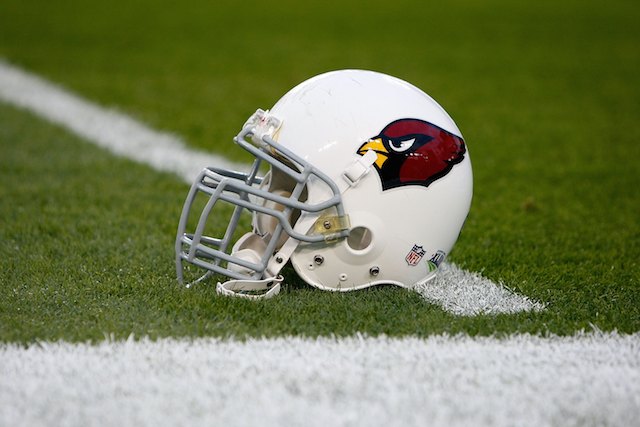 5.  Arizona Cardinals
Arizona head coach Bruce Arians is committed to quarterbacks Drew Stanton and Carson Palmer, but the Cardinals will undoubtedly need an insurance plan in case Palmer is slow to recover from the second torn left ACL of his career. If RGIII can sit behind Palmer or Stanton for a while and learn from Arians, who is an offensive guru, he could end up resurrecting his career in a place like Arizona.