Where Will Adrian Peterson Play in 2015?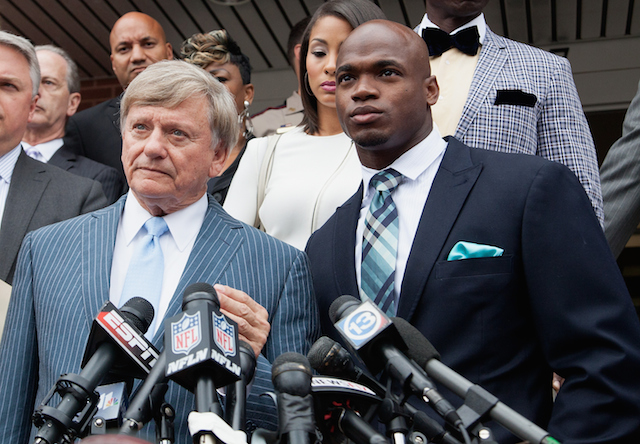 When it was all said and done, Minnesota Vikings running back Adrian Peterson only played in one game during the 2014 NFL season. Suspended over his child abuse scandal, he will be eligible for reinstatement on April 15, 2015, only two weeks before the 2015 NFL Draft. The NFL Players Association has already filed an appeal on Peterson's behalf, citing a "credibility gap that exists between the agreements they (the NFL) make and the actions they take." Regardless of how the appeal situation plays out, Peterson has likely played his last down of football as a member of the Minnesota Vikings.
Peterson signed a six-year, $96 million contract extension with the Vikings in 2011. The deal included $36 million in guaranteed money, all of which has been paid to the six-time All-Pro running back. Should the Vikings choose to release Peterson, the salary cap implications would be minimal. Given that all of his guaranteed money has already been paid out, the Vikings would only be on the hook for $2.4 million in dead salary cap space in 2015, stemming from an unallocated signing bonus proration, if they release Peterson. The minimal financial implications of his release, Peterson's tarnished image, and the team being in rebuilding mode are all reasons to believe that the Adrian Peterson era is over in Minnesota.
Peterson has been the best running back in the NFL during his eight seasons as a pro. His reputation may be blemished, but there will be teams interested in signing the six-time Pro Bowler if he becomes available as a free agent. Here are six potential landing spots for Peterson if he is released by the Minnesota Vikings.
[update: with the news that Peterson's agent got into a fight with a Vikings executive, we felt this list would be worth revisiting]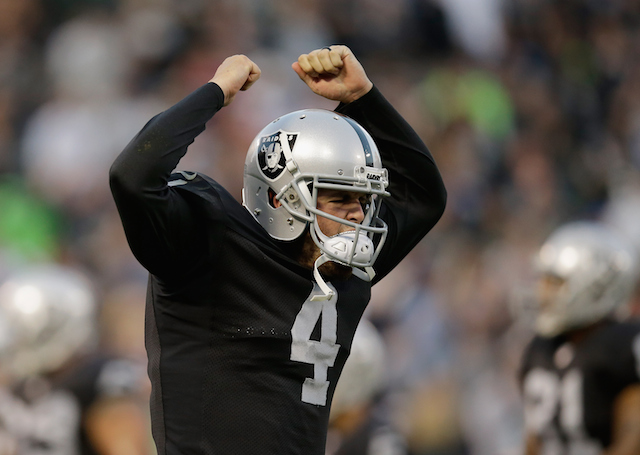 1. Oakland Raiders
The Raiders are projected to have $47 million in salary cap space in 2015 and have a history of giving troubled players second chances. Peterson would be an instant upgrade over Darren McFadden and Maurice Jones-Drew, and would help alleviate a lot of the pressure on promising rookie Derek Carr by giving him much-needed offensive weapon.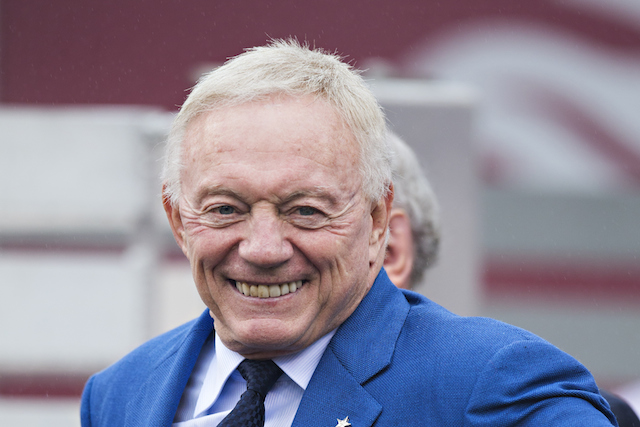 2. Dallas Cowboys
Peterson let Cowboys owner and general manager Jerry Jones know of his desire to play in Dallas on a phone call this summer. The Cowboys already have DeMarco Murray, who has been the best running back in the league in 2014, but he is scheduled to become a free agent after the season. It's hard to imagine that Jones would let Murray, a player he drafted out of Oklahoma, leave in free agency, but the Cowboy's salary cap situation may force Jones's hand. If the Cowboys lock up Murray for the long haul, Peterson would have to take a massive pay cut to play in Dallas, something that is not very likely to happen.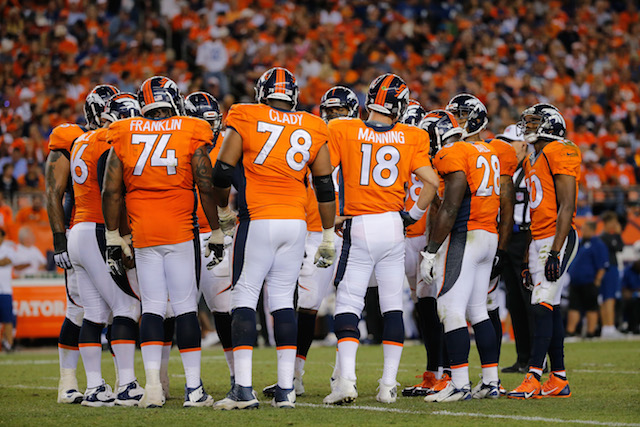 3.  Denver Broncos
Peterson would vastly improve the Broncos' struggling run game, and he is the type of player who can make an average offensive line — like Denver's — look good. The Broncos seem to land every free agent they set their eyes on, but they would have to find the salary cap space to sign Peterson, something that will be very difficult if Demaryius Thomas, Julius Thomas, and Chris Harris all receive long-term contract extensions. If the Broncos believe Peterson is the missing link to a Super Bowl run and they can convince him to take a modest salary, this pairing could become a reality.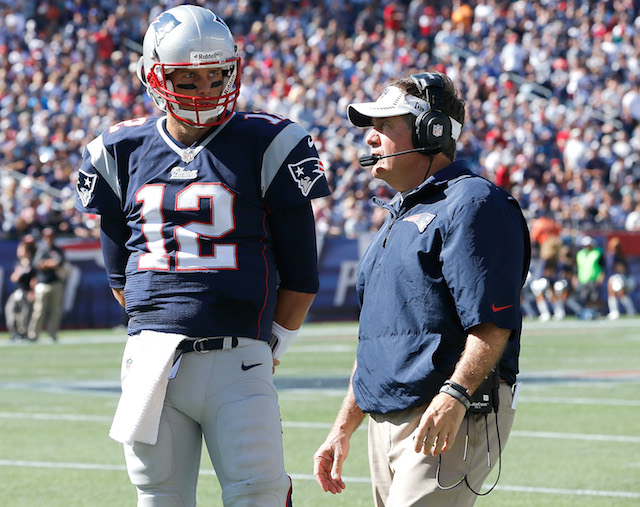 4.  New England Patriots
The Patriots have been known to take chances on controversial players, and have had a great deal of success in doing so. Sure, Jonas Gray had a nice game on Sunday night, but he is simply not in Adrian Peterson's class. There isn't a better coach in the NFL at eliminating distractions, both in the media and in the team's locker room, than Bill Belichick. Don't be surprised if Peterson jumps at the opportunity to play with a quarterback of Tom Brady's caliber.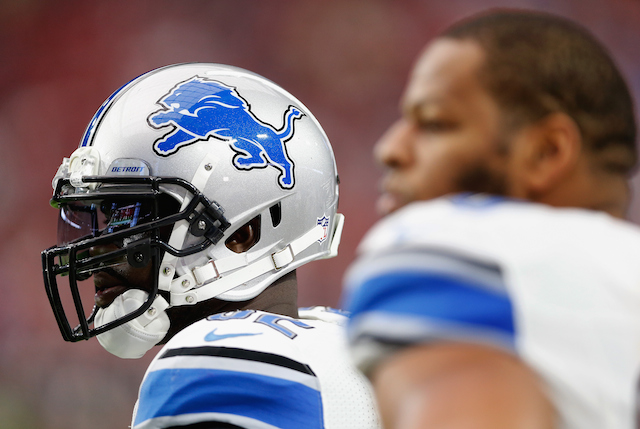 5.  Detroit Lions
The thought of playing their former team twice a year is often highly appealing to high-profile NFL free agents, and signing with the Lions would do this for Peterson. The Lions will be right up against the salary cap but will undoubtedly be looking to improve their running game in 2015. Detroit has a couple of nice complementary backs on its roster — Reggie Bush and Joique Bell — but both have struggled to stay healthy with the Lions. The team looks like it may be close to being a legitimate contender in the NFC, and adding a player like Peterson may be enough to help the Lions reach their first Super Bowl in franchise history.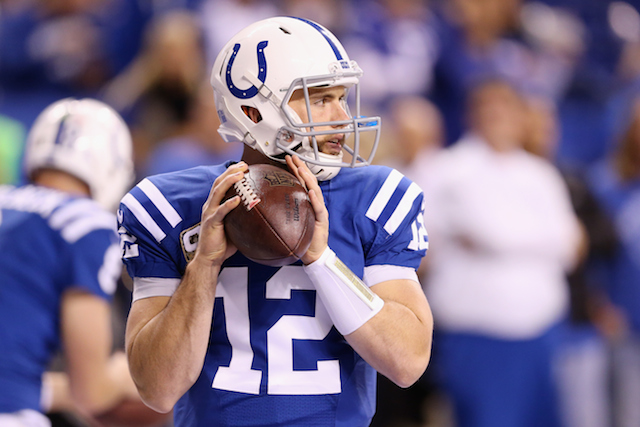 6.  Indianapolis Colts
The Colts have the best young quarterback in the NFL but have had a bit of a revolving door at running back in 2014. They invested a first-round pick (via trade) in Trent Richardson, and he has been disappointing, to say the least. The Colts will need to continue to add offensive weapons if they are serious about competing with the Denver Broncos and New England Patriots in the AFC, and adding Peterson would give them an explosive weapon that opposing defenses would have to game plan around.
All contract data is courtesy of Spotrac.