Where Yoenis Cespedes Should Play After Mets Opt-Out
Originally published August 13, 2016
After a disastrous three-game sweep at the hands of the Diamondbacks, the New York Mets crawled into the home clubhouse at Citi Field and faced the music. Offensively, they were among baseball's's very worst. The Amazin's ranked 30th in batting average, 29th in runs, and 27th in on-base percentage. Yoenis Cespedes, the team's brightest star by a Shea Stadium home run, was not in the lineup as he continued recovering from a quad injury.
Watching the mess that became a 9-0 shutout for Arizona in a game started by Noah Syndergaard, you couldn't blame Cespedes for wondering what life would be like outside Flushing, on a team with something resembling an offense. The opt-out clause Cespedes got in his contract for the end of 2016 virtually guaranteed he'd exercise it and see where he can make more money, so we'll entertain a few options the slugger has for 2017 and beyond. First, a look at what Cespedes has to offer.
Elite offense and athleticism
Any way you look at it, Cespedes has posted elite offensive numbers in 2016. He ranks eighth among among outfielders in offensive WAR and 21st among all MLB hitters (14th in slugging). On the Mets, he's the undisputed source of pop in the offense, leading the team in home runs, RBI, and average. Neil Walker, the next-best hitter, trails him in slugging by 100 points. As we see every year at the trading deadline and in the offseason, the power of someone like Cespedes comes at a premium.
Defensively, being forced to patrol center field for the Mets has knocked down his advanced fielding stats, but that's more a product of New York's weakness in the outfield than any failing on Cespedes's part. Ideally, he would patrol left field for a club beginning next season and, starting the 2017 season at 31, might be a better fit for an American League team because he'll end his next contract in his mid-to-late-30s. Here are three potential landing spots.
Cleveland Indians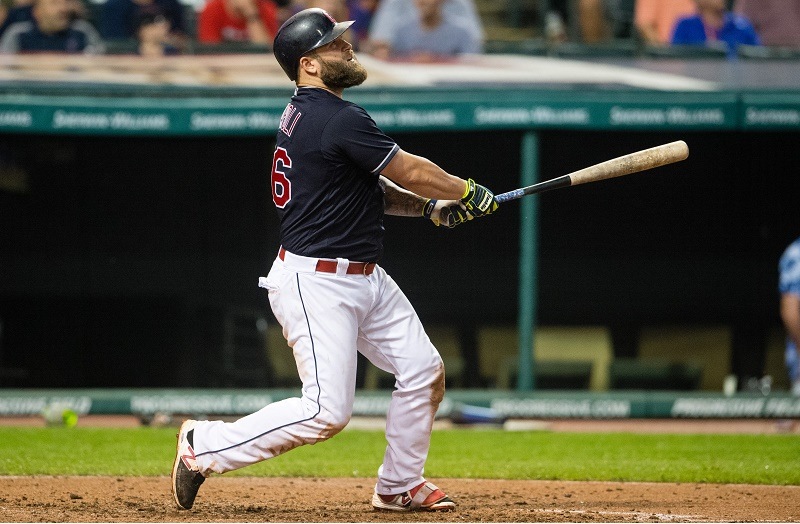 While the Indians have received huge contributions from Rajai Davis, Tyler Naquin, and converted infielder Jose Ramirez this season in the outfield, it seems like a clear area for the front office to address in the offseason. The Michael Brantley situation should have some clarity by then, and with Davis becoming a free agent, you'd think the organization would want a slugging compadre next to Brantley for his last two seasons under contract.
Mike Napoli, who hit 29 home runs for Cleveland through August 12, will also be a free agent at the end of 2016. Mixing in a guaranteed source of power like Cespedes would seem to be a perfect fit for the Tribe in 2017 and beyond. But can the Indians afford Cespedes? You bet they can. Cleveland ranks 21st in payroll (just ahead of Minnesota) and will likely rake in serious cash from its upcoming postseason run. If ownership is serious about making this team another Cavaliers, now's the time.
New York Yankees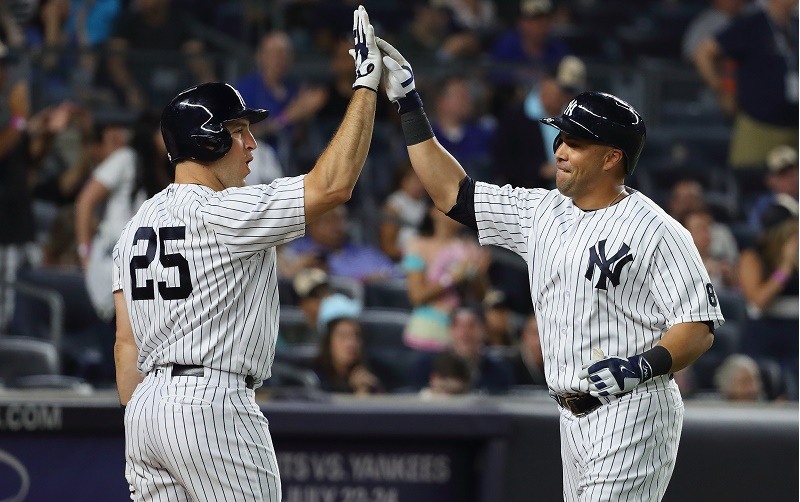 This match for Cespedes seemed obvious over the offseason, and it becomes painfully so again. The New York Yankees, power-starved for several seasons now and with Carlos Beltran, Mark Teixeira, and Alex Rodriguez gone at the end of the year, are an ideal fit for a slugging right-handed outfielder. Brett Gardner, one of the few tradable commodities among contract players, still holds value for teams for his defense and on-base skills, so a space could be created in left.
If the Yankees wanted to instantly jumpstart the offense and get an exciting player to fill the stands on a nightly basis, it could achieve both ends by signing Cespedes. Though they'll still be paying A-Rod next year, being free of Beltran and Tex's obligations would be more than enough to cover the cost. Maybe New York wants to go a second straight year without taking on a free agent contract? Maybe, but we'll believe it when we see it. It seems like a no-brainer the Yankees would be interested.
Toronto Blue Jays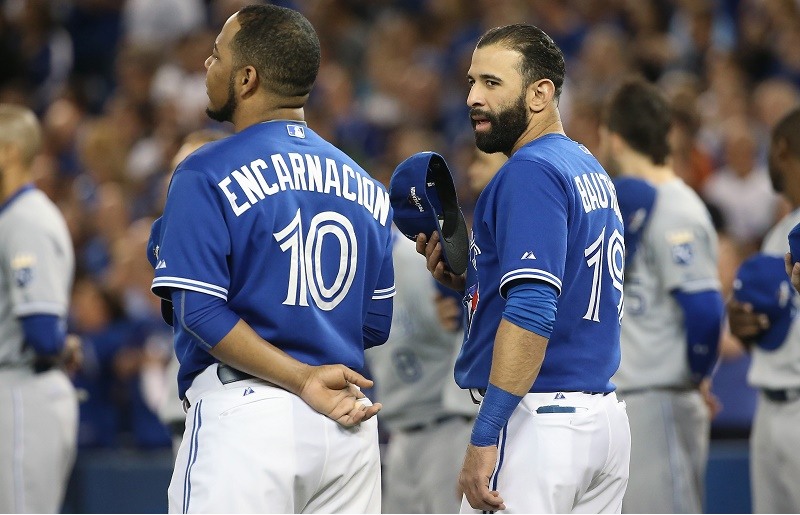 Where would the Blue Jays offense be without Edwin Encarnacion and Jose Bautista? The club will find out next year if both go elsewhere in free agency, as expected. Meanwhile, Michael Saunders, who had a breakout offensive year for Toronto in left, will also be on the market. Replacing 80 or 90 home runs will be a tough slog for management, but maybe they can put a dent in that with a deal for Cespedes.
The Blue Jays outfield, with Kevin Pillar in center and Melvin Upton at a corner, could be a black hole for offense next year without some alternate solution. At the end of 2017, Josh Donaldson will be yet another free agent hitting the market. If this team wants to make a run next season with its solid rotation and elite infield intact, it will need power. Cespedes is certainly one man for the job.
Connect with Eric on Twitter @EricSchaalNY
Statistics courtesy of Fangraphs and Baseball-Reference.