Which 3 Players Have Been in Every NBA Finals From 1998 Until Now?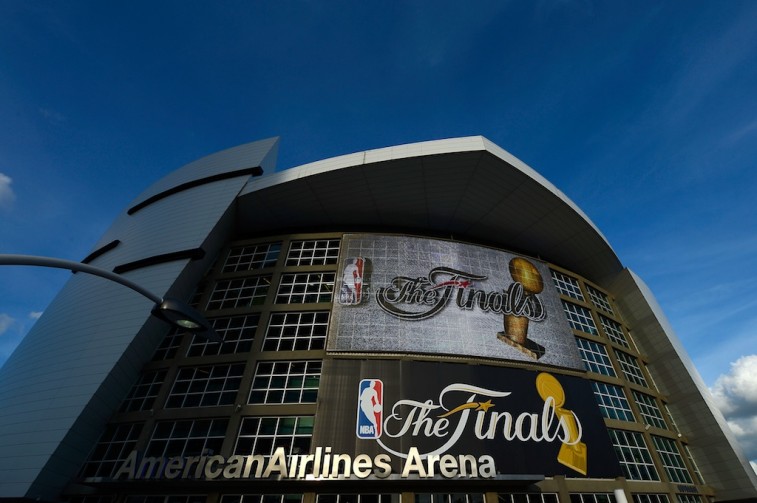 If you're like us, then you think that the 2015 NBA Finals has everything a hardcore basketball fan could possibly want. Maybe even a bit more.
How often do the two best teams in the league manage to make it through their respective conferences to set up a final round with all the makings of a Rocky Balboa-style slugfest? We'll give you a moment to ponder this. Exactly. It doesn't happen as often as you might think. This matchup is special. These two juggernauts are special.
The Golden State Warriors are smooth. Super smooth. This club moves the ball around with precision and accuracy. It picks up the tempo, picks apart the opponent, and drops an avalanche of daggers from the outside. And this all starts with the 2014-15 Most Valuable Player. There is a good chance that lethal shooter Stephen Curry isn't human. No person from this planet should have that pretty of a release or that craftiness with the ball in his hands. It's unhealthy to think about. Of course, he's not the only freak of nature in this series. You can't forget about the King.
All LeBron James did was return home to the Cleveland Cavaliers – a team that won just 33 games last season – and mold a group of young and inexperienced players into a championship-caliber bunch. In his fifth straight NBA Finals appearance, James will be up against his greatest challenge. But this Cleveland team does have what it takes to complete the unlikeliest of turnarounds. With a suffocating defense, a supporting cast that doesn't shy away from the moment, and an "All In" mindset, the Cavs are prepared to take down the favored Warriors.
Yes, this series has everything you could possibly want. And yet, from a historical standpoint, that's not necessarily the case. Despite everything this NBA Finals has going for it, there are a few missing pieces. Or better yet, a few missing players. For the first time since the 1998-1999 season, one of three key figures in the National Basketball Association will not be vying for a championship. Who are these superstars? Take a look and find out for yourselves.
For the first time since 1998, an NBA Finals will be without Kobe Bryant, Dwyane Wade, or Tim Duncan. Insane. pic.twitter.com/OqsAJZ2gWH

— Basketball Forever (@Bballforeverfb) May 3, 2015
That's right, folks. Dating back to 1998, each NBA Finals has featured either Kobe Bryant, Dwyane Wade, or Tim Duncan. For those of you who believe you can win in the National Basketball Association without a bona fide star, this little piece of information speaks to the contrary. It may seem impossible to believe, but it's true. We checked.
Kobe Bryant got to his first NBA Finals with the Los Angeles Lakers back in the 1999-00 season. This club would defeat the Indiana Pacers that year and go on to win the next two. Of course, the Pistons would beat Los Angles in the 2004 NBA Finals. However, after a brief break, Bryant and company would reach the final round in 2007-08, 2008-09, and 2009-10 seasons. The Lake Show would capture two of these titles, and Bryant would soon find himself with enough championship rings to fill up an entire hand.
Dwyane Wade would lead the Miami Heat to an NBA championship in the 2005-06 season. He would have to wait until the 2010-11 season – when James and Chris Bosh joined the party in South Beach – before he had another chance to taste a title. That first year of the new Big Three would end in defeat. However, the Heat would go on to capture the next two Larry O'Brien trophies. Unfortunately, this group couldn't quite make a three-peat happen, on account of our next NBA Finals mainstay.
The San Antonio Spurs have been a model of consistency in the NBA for the better part of two decades. Tim Duncan is one of the main reasons behind this organization's success. With the Big Fundamental on the team, the Spurs made it to the Finals in 1999, 2003, 2005, 2007, 2013, and 2014 — raising a banner after each of these appearances except for 2013, when Tim Duncan missed the easiest layup of his life.
It's also worth noting that, if you include Michael Jordan, Hakeem Olajuwon, Magic Johnson, Larry Bird, and Isiah Thomas to the list, you can go all the way back to 1980 — hat tip to Reddit for that one. That's a pretty elite list, and indicative of the talent, skill, and luck needed to be a perennial contender in the NBA.
All information is courtesy of Basketball-Reference.com, Land of Basketball, and Basketball Forever.