5 Athletes Who Get Paid Over $30K to Post One Tweet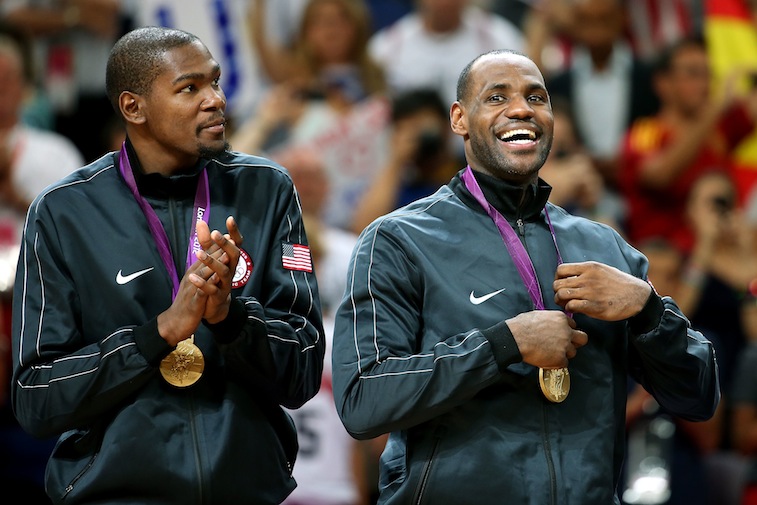 The best athletes in the world make money in all sorts of ways. Salaries, endorsement deals, appearance fees, the list goes on and on. But did you know these same individuals could also rake in the dough by simply spreading the love on social media? It's true. And the amounts will shock you.
Recently, ESPN's Darren Rovell wrote an article on the subject, which unveiled just how much some of these players could get paid for a single sponsored tweet. To learn this information, he spoke with Blake Lawrence, the CEO of Opendorse — a company that focuses on "executing and monetizing digital and social media campaigns for athletes." You may think you know how popular some of the world's top athletes are, but this company can actually figure it out using special data.
According to Rovell:
"Lawrence's company figures out how much a particular tweet, Facebook or Instagram post is worth by determining a celebrity's true reach, activity, and quality and overall level of engagement of their audience of followers."
Now that we know how Opendorse goes about determining the value of a player — based on their presence on social media — which individuals would garner the most amount of money per single tweet. We're so glad you asked. Here's a look at the five athletes with the most valuable sponsored tweets.
5. Dwight Howard
Value of Sponsored Tweet

: $34,290
Believe it or not, a single tweet from Dwight Howard is valued at $34,290. We found this to be a bit shocking. With how his brief tenure with the Lakers ended a couple years back, we figured his popularity had to have taken a hit. And maybe it did, but Dwight still has 6.11 million followers on Twitter — a social reach considerably longer than his 7-foot-4.5 wingspan. So if you want characters sent out by Superman, be prepared to show him the money.
4. Floyd Mayweather Jr.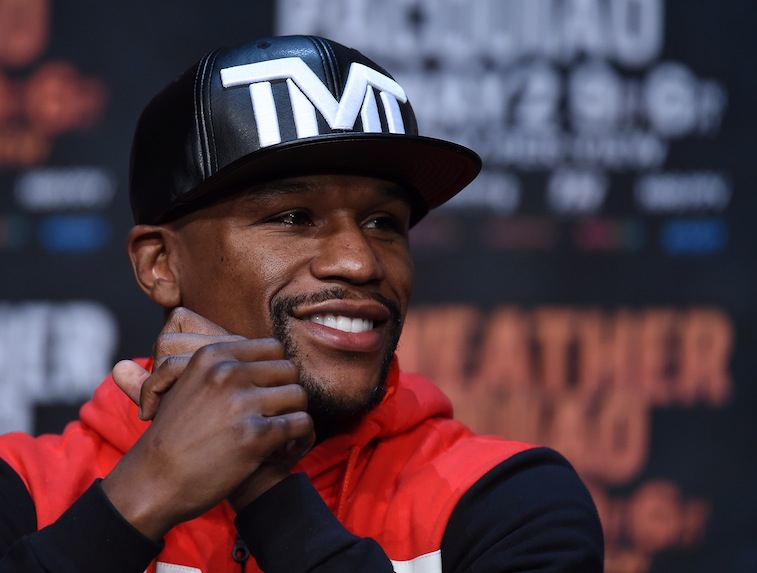 Value of Sponsored Tweet

: $34,924
Seeing this number made us laugh. Not because $34,924 a tweet is chump change, but because we're fairly certain that Floyd Mayweather Jr. carries around much more than this — in cash — on a daily basis. This figure may be based on his 6.38 million Twitter followers and how much reach he legitimately has, but we're sure the highest-paid athlete on the planet has himself valued at a lot more than $35K. He wouldn't call himself "Money" otherwise.
3. Kobe Bryant
Value of Sponsored Tweet

: $42,389
Kobe Bryant may be heading toward the end of his NBA career, but that won't diminish his popularity around the globe. And he's got the 7.23 million followers on Twitter to prove it. According to Opendorse, that sort of appeal makes a single tweet from the Black Mamba worth $42,389. Clearly it didn't take into account the love he gets from China. That would change everything.
2. Kevin Durant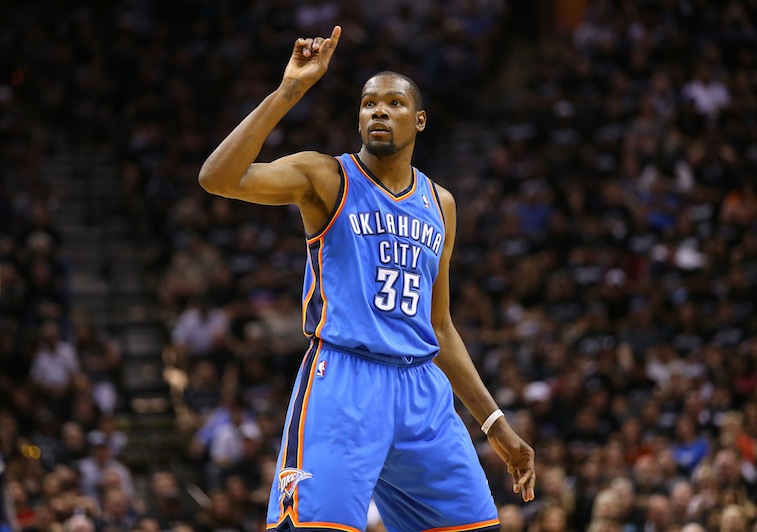 Value of Sponsored Tweet

: $66,553
Even with an injury-plagued 2014-15 season, Kevin Durant remains one of the most popular athletes on the planet. We guess people haven't forgotten that when healthy, KD is one of the top 2 basketball players in the world. His skills on the hardwood have garnered him 11.6 million Twitter followers. On top of that, Durant stays crazy engaged on the social media site, having sent out 22.5K tweets himself since joining in 2009. $67K for a single tweet may seem a bit step, but at least you know your message will reach a vast audience. That is the point after all. Right?
1. LeBron James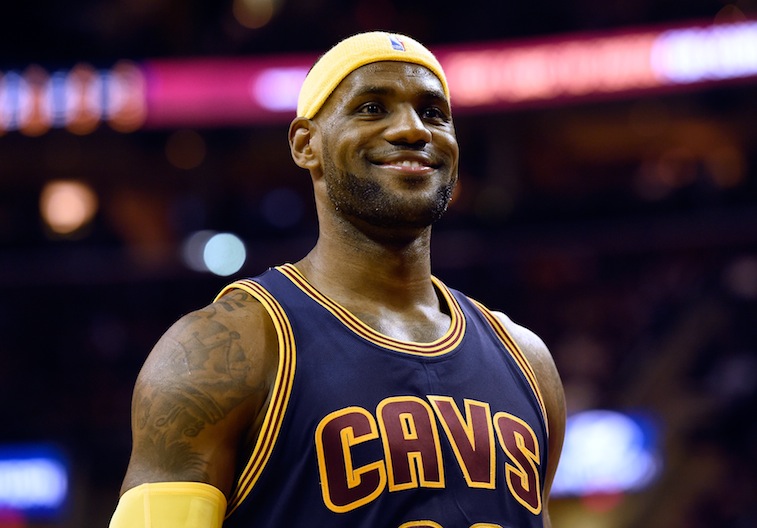 Value of Sponsored Tweet

: $139,474
The King is still the King.
LeBron James is the best basketball player on the planet, the face of the National Basketball Association, and easily among the most sough-after athletes in the entire world. With an insane 23.2 million Twitter followers, LBJ has the masses eagerly awaiting his messages to pop up on their screen.
The $140K per 140 characters may be based on this figure alone, but James is also the most popular NBA player in all of social media, with another 12,103,022 followers on Instagram and 22,605,004 on Facebook. The people just can't seem to get enough of him. For James, this must be a heavy burden to bear. Good thing for him it pays so well.
All information is courtesy of ESPN.go.com and Opendorse.