Which 5 NFL Receivers are Making the Deepest Catches This Season?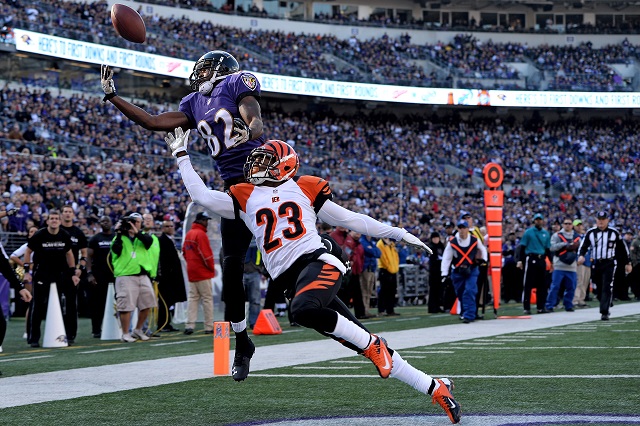 A large portion of the most spectacular NFL plays are made up of deep catches, when the quarterback really winds up and hurls the ball into the dark heart of the opposing team's defense, trusting in their receivers to make a play in the face of some very determined corners and safeties who have their entire job descriptions defined by stopping this sort of play. There's an entire subset of wideouts with the ability to make things happen well beyond the lien of scrimmage, though — the deep threats, as opposed to the route runners or the inside guys — and they're typically the ones who wind up on these sorts of lists season after season.
To that end, the good folks over at Football Perspective did some research as to which players are making their catches the furthest beyond the line of scrimmage. As always, it's pretty tremendous stuff, and we've pared their research down to bring you the five receivers who are making their living deep downfield. There are some familiar faces, and some surprising ones.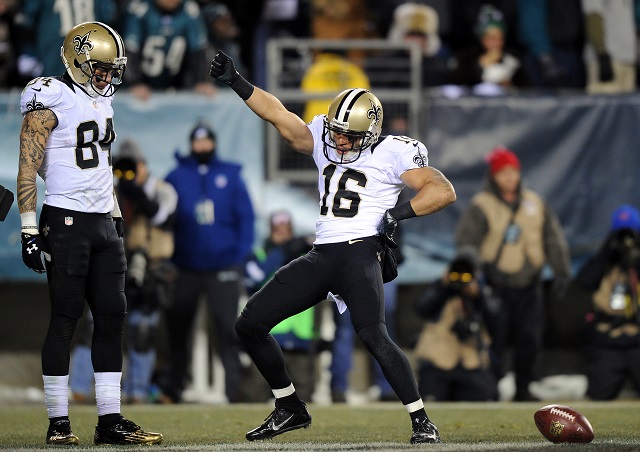 5. Kenny Stills — 12.8 yards beyond line of scrimmage (bLs)
Fun fact: Stills was actually the league's leading "Air Yards" receiver last year, during his rookie year, and the New Orleans Saints' deep threat is catching passes about a yard closer than he was last year. It's worth pointing out, though, that a pass being caught almost 13 yards past the line of scrimmage is a first down every time, and over Stills's brief career, he's already seen 56 targets in the multifaceted offense. Also, the Saints desperately need to sign Mason Crosby and Zach Nash.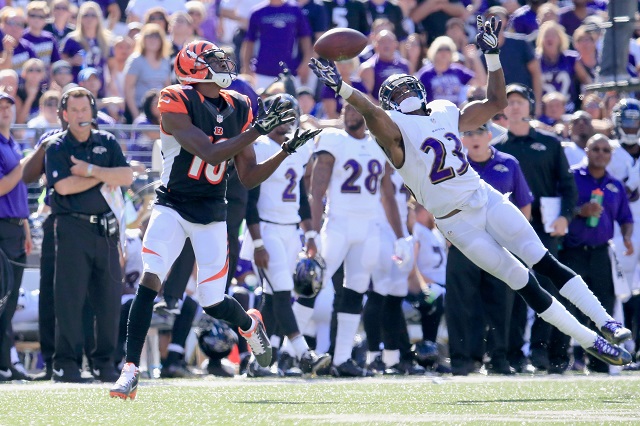 4. A.J. Green — 13.2 yards bLs
The player most often compared to Detroit's Calvin Johnson (who didn't make this list mostly due to a decidedly lacking season on his part to this point, although he is in the top ten), the Bengals' A.J. Green has long been a bit of a human highlight reel in his own right, and was arguably the most compelling part about spending any amount of time watching the Cincinnati squad in years past. He still could be.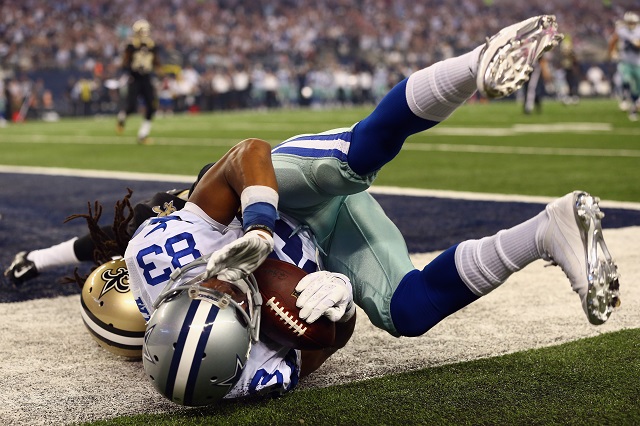 3.  Terrance Williams — 13.9 yards bLs
While a lot of the credit for the revitalized Dallas Cowboys has rightly gone to DeMarco Murray's franchise record-setting season, Tony Romo's sophomore deep threat Terrance Williams, who was catching passes about 11 yards past the line of scrimmage last year and has bumped that up to nearly 14 on 27 receptions so far, deserves some credit. He's one of the guys who allows Romo to make the awesome plays, rather than the facepalm-worthy ones.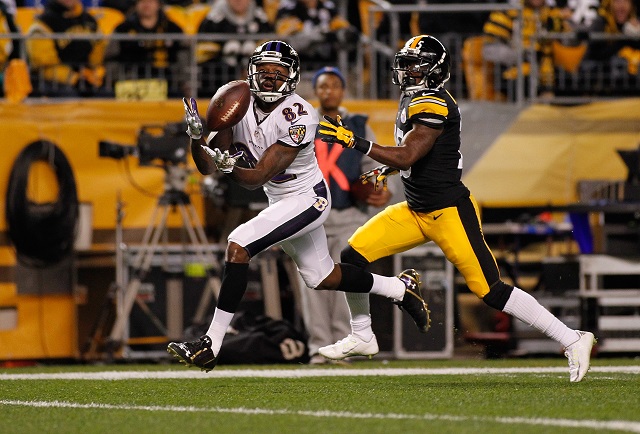 2. Torrey Smith — 14.2 yards bLs
The formerly dreadlocked Ravens wide receiver has had his role carved out for him since his first day, back in 2011. He was going to be the vertical guy, the one who might explode for 100 yards one game and five in the next, and that's more or less exactly what Torrey Smith has done during his entire Baltimore tenure.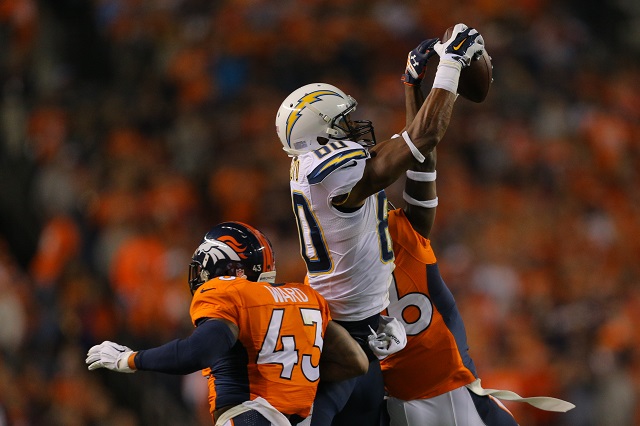 1. Malcom Floyd — 16.5 yards bLs
During the resurgence of Philip Rivers into the national conversation of quarterbacks who can throw really well, Malcom Floyd has benefited the most (from the play, at least, not from the talking head discussion). Floyd, who was still securing his average pass for a first down last year (coming in just above 11 yards beyond the line of scrimmage) has blown up this season, routinely catching passes nearly two sets of downs into opposing territory.
For the full Football Perspective analysis, click here. It's a good read, we promise.