$1 Billion Agents: 5 Men Behind the Biggest Sports Deals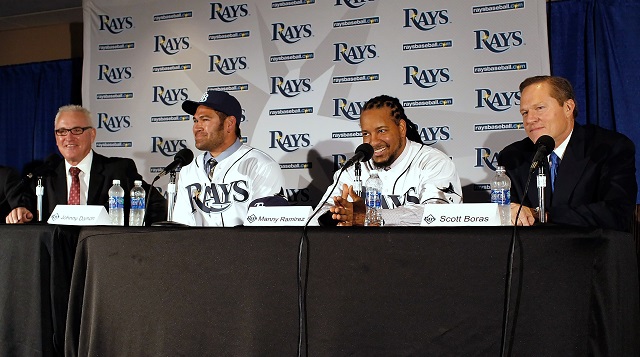 If you've ever taken even a passing interest in sports, you're aware that athletes make metric tons of money. Gobs of it. Gobs on top of gobs. Enough that, if you're anything like us, you've spent some time idly speculating how you would go about spending even a portion of that cash. What gets considerably less imagination time are the efforts that go into contract negotiation. Even though on some level it's a simple transaction — in that an athlete who is better at something than 99.99% of the global population is going to demand a salary reflecting that — in practice, it's significantly more complicated. And that's where agents come in.
Since these agents work on commission, they're singularly motivated to get their athlete the best deal possible. Operating with a stable of players, the biggest agents have the leeway and the negotiation skills necessary to present the best possible case to owners and general managers as to why their client should get the biggest contract possible. The owners and GMs, of course, are trying to secure the player's services for the least amount of money possible, because that's just good business.
5. Drew Rosenhaus, NFL – $1.08 billion in current contracts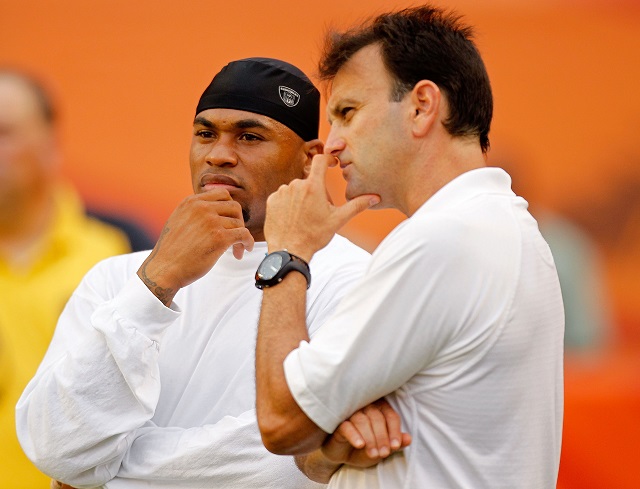 Never heard of Drew Rosenhaus (above, right)? This is the guy that Rob Gronkowski trusts to net him the deal that keeps "Yo soy fiesta" going with the party and not the headache of arguing over what percentage of the second year of the contract should be guaranteed, and what sort of signing bonus he should be looking at. Rosenhaus and his company, Rosenhaus Sports Representation, let the Ur-Bro be the Ur-Bro. Plus, he also engages in deep thoughts with Steve Smith (above, left).
4. David Dunn, NFL – $1.10 billion in current contracts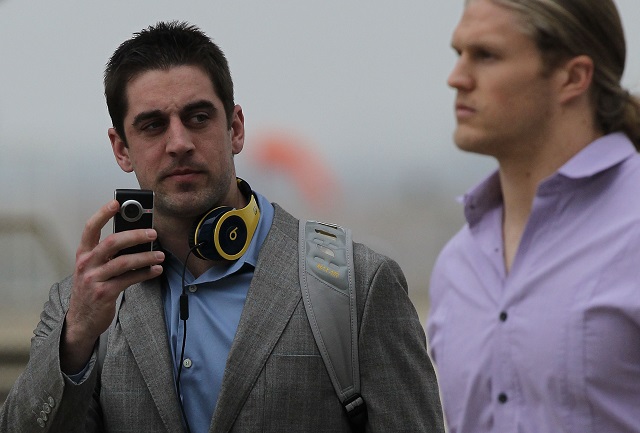 No, neither of the above men is David Dunn, NFL agent. Both of those men are clients of Dunn's Athletes First agency, though, and with a combined guaranteed salary of $64.5 million (Aaron Rodgers' salary here and Clay Matthews' salary here) for the duration of their current professional contracts, we're fairly certain that these two Green Bay Packers aren't upset at their choice in representation.
3. Don Meehan, NHL – $1.10 billion in current contracts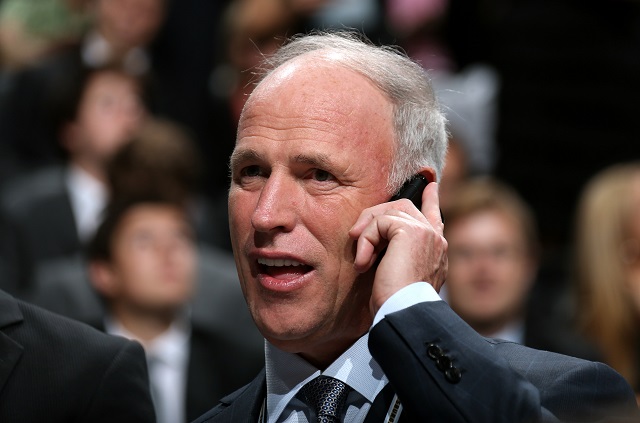 Professional hockey contracts are weird, wild beasts compared to their contemporaries in nationally enjoyed sports. There's no better example of that then the 17-year deal (yes, 17 years) that the New Jersey Devils attempted to sign with then-27-year-old Ilya Kovalchuk. While this contract was ultimately declared to be no good by the NHL — because there was no way he was going to be playing at 44 — it's worth noting that he turned down a 10-year deal for $102 million in the process. That's the world Don Meehan lives in.
2. Tom Condon, NFL – $1.29 billion in current contracts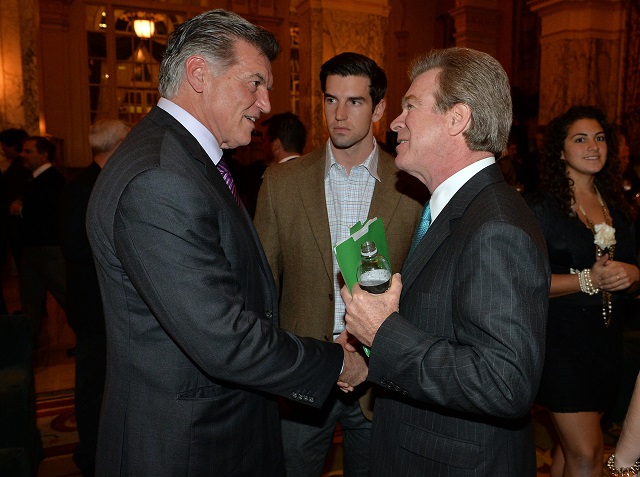 Tom Condon (above, far left) is the head of CAA Football, and he's got a number of impressive players under his wing. Guys like Drew Brees and Antonio Gates, but arguably most important, the Manning brothers, Eli and Peyton. This means that he is the guy who negotiates for the Mannings' right to rap badly in commercials. Tom Condon stands for freedom.
1. Scott Boras, MLB – $1.94 billion in current contracts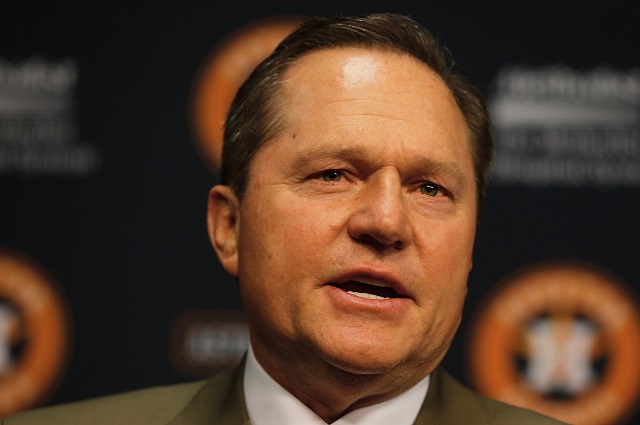 No one touches Scott Boras and the MLB when it comes to making money, though. Some of that comes from baseball's utter disdain for the idea of a salary cap — don't know about you, but we always picture the ghost of baseball as some kind of Babe Ruthian specter dressed up like the Monopoly man, rolling the phrase "parity" around with the maximum amount of loathing any living thing can muster — and some of it comes from the fact that Boras, who got into the player representation business after a brief MLB stint, is really good at his job. He rather famously negotiated one of the biggest deals in baseball history (at the time) — a 1983 signing for Bill Caudill — while he was still working as a lawyer. It's all gone uphill from there.
Data collected courtesy of Forbes.