Top 7 Colleges With the Most Players in the NFL Right Now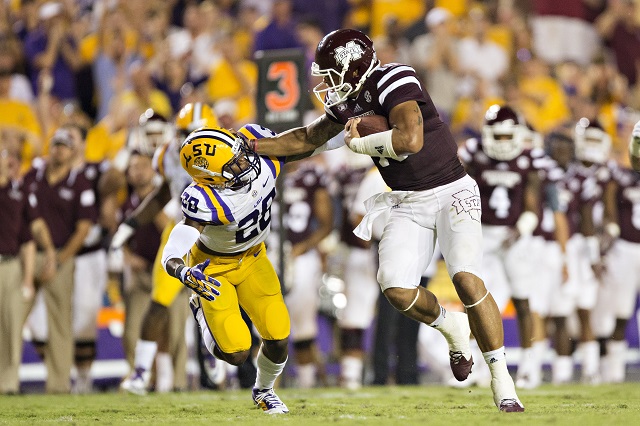 It's no secret that there are certain NCAA football teams that are more visible to NFL franchises than others, which is a nice way to say that Division One players in well-known (and, it should go without saying, well-funded) conferences and squads are getting a little more face time on the scouting network's radar than someone laboring away in a corner far away from ESPN's GameDay programming. There are some schools that are more NFL-friendly than others.
That's not to suggest that there's any specific school that's a direct feeder into the pro leagues, of course. College football is so widespread, and NFL teams so eager to find talent anywhere and everywhere that they can, that if you can play, they will come. Taken together, each of these schools combined would comprise just four NFL rosters, and that's not counting the eight additional programs that are in the same zip code, if not right on the cusp.
Finally, these are the schools with the most active players in NFL programs as of the 2014 season, and the information was obtained from Best Tickets' annual NFL Player census.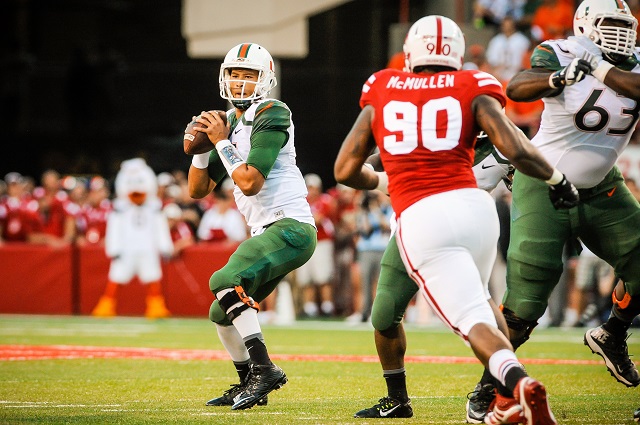 7. Miami
The Miami Hurricanes have been at the epicenter of a sordid controversy regarding improper player benefits for so long that no one blinks an eye at any allegations or news anymore, and it certainly hasn't stopped the 32 alumni that are currently active in the NFL. Unsurprisingly, one of the two largest contingencies of former Hurricanes can be found on the Dolphins, who have four players from the school currently on their roster. The other? The team from Washington D.C.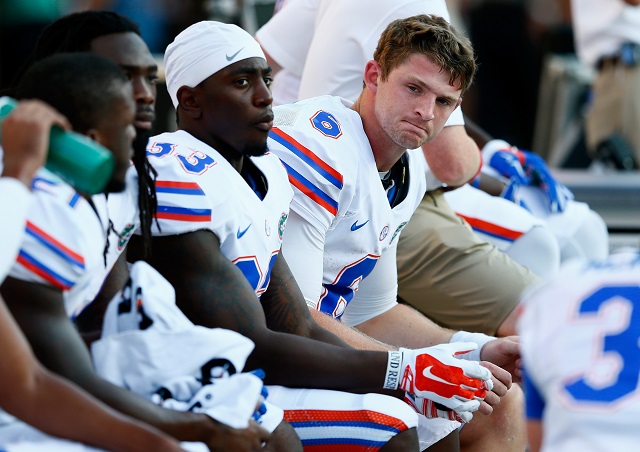 6. Florida
Boasting one more Gator in the NFL than the Hurricanes and providing a reminder that the South Easternmost state in the Union absolutely cannot get enough of football, the University of Florida has 33 active alums dispersed within the ranks of the NFL. Although, unlike their contemporaries in the number seven slot, fans of the Chomp should know that only nine of those players are with teams based in their university's state.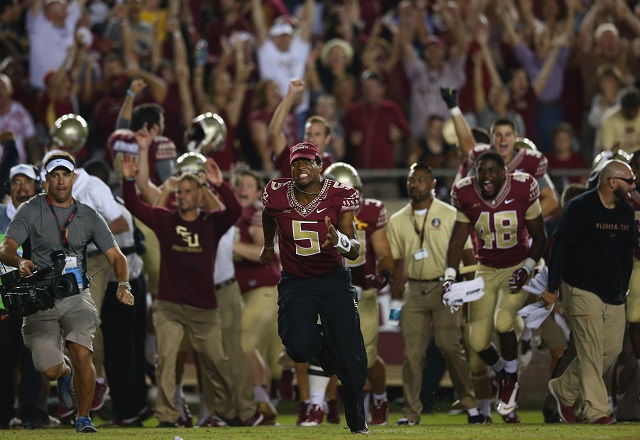 5. Florida State
Another spot on the list, another Floridian University. It should be noted here that FSU and the Gators actually have the same number of active NFL players repping their colors right now (33 apiece), so even with all of the interstate rivalry that could be elicited by the proximity the two schools have to each other in this list, they're probably dead even.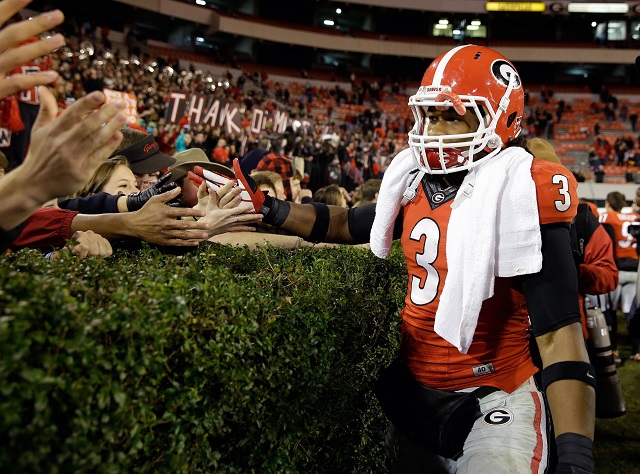 4. Georgia
Georgia is our third entry in the four-way tie that is "college programs with 33 former players now in the NFL," but no other place of higher learning on this list has the same kind of lock on the best receiver-quarterback combination as alums Matt Stafford and A.J. Green. The NFL should abolish the Pro Bowl and instead start co-hosting retro games with the NCAA. We could see Stafford, Green, and Knowshon Moreno suit up to fight some disease in throwback Bulldogs gear against other NFL players. Florida would have to take Tebow, though. It's the only way ESPN would agree to air it.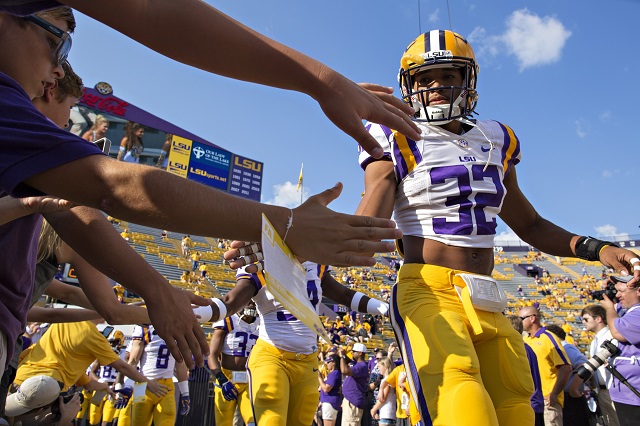 3. LSU
Last but not least, the fourth 33-er on the list, the LSU Tigers are well represented among the NFL's rosters with players on almost every team. But with no quarterbacks save Zach Mettenberger, we're unsure as to how they would fair in our new Alumni Game, which we're learning will now be sponsored by Taco Bell and Doritos. Reports are it's to be called the Taco Bell Super Crunchy Bowl Sunday Series, where LSU would become the first team to field five NFL safeties on the field at once.
You'd watch that. Don't try to act like you wouldn't.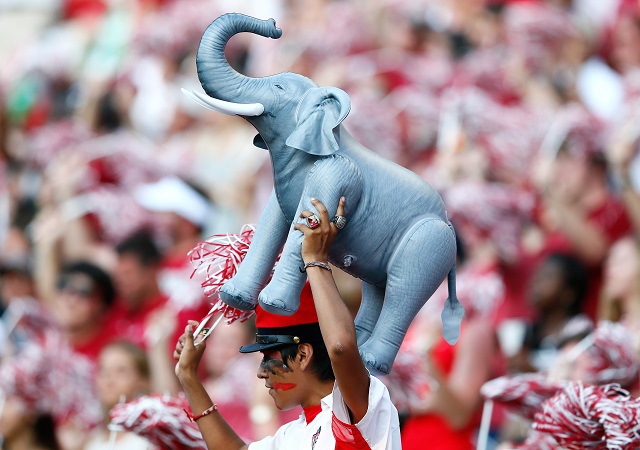 2. Alabama
Roll tide. With 36 active players making it into the NFL — remember: that doesn't count free agents that brought their talents to well south of the Mason-Dixon — Alabama and fans can enjoy the fact that not only are they better than most other CFB teams day in and day out on paper, it's also their continued presence and representation among the highest caliber of professional football. Also, they have claim to the most addictive phrase ever. We're not even particularly big fans of their program (mostly 'cause Nick Saban is scary), but we can't help but repeating "roll tide, roll tide" for hours on end from time to time. Roll Tide.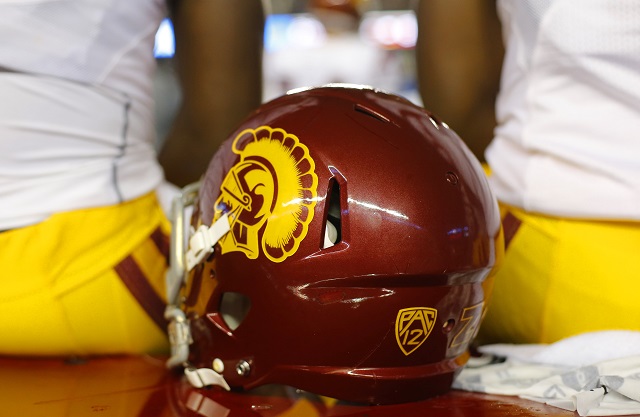 1. USC
Admit it: you're surprised. You were thinking that, given the last decade or so of SEC dominance, it would be another school from the most prestigious conference in the NCAA right now, as far as football's concerned. But USC? Land of Carson Palmer, Reggie Bush, and Mark Sanchez? That was, almost assuredly, not the answer you thought you were going to get, but with 38 former players now in the pros, it's the answer you've now got to deal with.