MLB: The Fans With the Worst Spelling and Grammar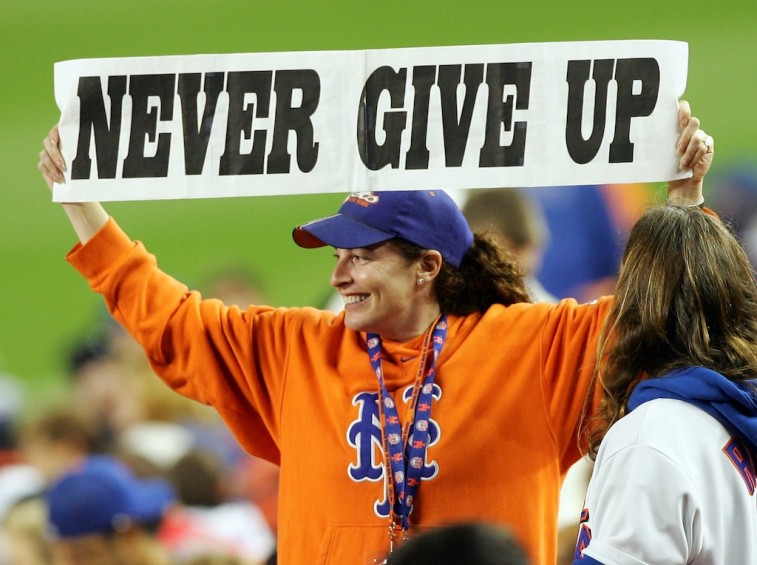 Some folks may have an issue with Major League Baseball's 162-game schedule. They believe that's way too many contests for a single regular season. On top of that, these individuals usually complain that baseball games are slow and long and boring; that no one in there right mind could possibly find the time to devote to such a lengthy endeavor. But they'd be wrong.
Baseball may not be for everyone and that's OK. However, for those who take the time to embrace the beauty of the game and get swept up in America's favorite pastime, this sport can become like a religion. When their team wins, they win. When their team loses, they lose. They're completely and totally invested in each any every single game because they genuinely feel part of the experience. That's what it means to be a fan.
Now just because a person is a loyal follower of a particular sports team, that doesn't mean they're perfect. In fact, we're fairly certain imperfections come with the territory. And on occasion, those flaws will be put on full display — in grammatically incorrect bold print. If you thought poor grammar was only prevalent in NFL fans, you were wrong. Major League Baseball fans suffer from a similar epidemic.
Once again, The Wall Street Journal's Geoff Foster, through the use of the automated proofreading company Grammarly, reviewed 150 reader comments from the news section of each MLB team's official page — 10,592 total words, on average, per team — and managed to rank each clubs' supporters based on their spelling, grammar, and punctuation skills. Let's take a look and see which fanbases clearly struck out in English class.
Ya gotta believe! Mets fans are the MLB's worst when it comes to spelling and grammar. http://t.co/WgdbkV31r9 pic.twitter.com/PZAV5qXQwD

— Geoff Foster (@gwfost) June 22, 2015
Based on Foster's analysis, it would appear that New York Mets fans have the worst grammar in all of Major League Baseball. These supporters, on average, make 13.9 mistakes per 100 words. However, it wasn't a runaway victory for these folks. Philadelphia fans aren't exactly masters of the English language themselves. With 13.5 mistakes every 100 words, supporters of the lowly Phillies have managed to help give the first two slots to the NL East. From that point, it's the American League that steps up to the plate.
The bronze medal for Major League Baseball's most grammatically challenged fanbase goes to the supporters of the Houston Astros with 12.7 errors every 100 words. Honestly, we're pretty disappointed with this one. Considering the Astros are currently leading the AL West, we half-heartedly expected these fans to show a bit more pride — grammatically, speaking of course. It's the least they could do. Rounding out the top five were the Kansas City Royals (12.4 mistakes) — who proved to be "the most verbose in their comments — and the New York Yankees (12.1 mistakes).
Have no fear, sports fans, not every fanbase was made up of poor spellings. The Cleveland Indians faithful only managed 3.6 mistakes every 100 words and San Diego Padres lovers only made 4.4 gaffes per 100 words. After these two teams, whose fans were clearly literature majors, came the Chicago White Sox (4.8 mistakes) and the Chicago Cubs and Seattle Mariners, each with 5.2 miscues.
If there is any sort of moral to take away from this study it's this: In a 162-game season, some teams will win and some will lose. But no matter what, their fans' comments will live on forever on the internet. You can believe that, Mets fans.
All information is courtesy of The Wall Street Journal.