Which NBA Streak Will End First — the Warriors or 76ers?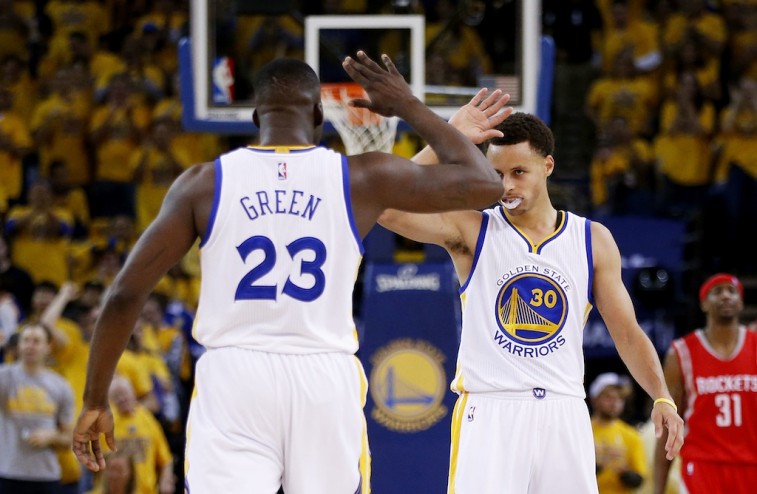 The start of the 2015-16 NBA season has been truly historic for a pair of teams. In one corner you have defending champions, the Golden State Warriors. Coming off of their six-game finals win against the Cleveland Cavaliers in June, the Dubs brought back largely the same group that won it all in an effort to defend their crown. But two off-season back surgeries for Warriors head coach Steve Kerr has left the team without their leader until at least the early stages of 2016. No worries, responded reigning MVP Stephen Curry and company, as the club is off to a record-tying 15-0 beginning.
On the other end of the spectrum, the Philadelphia 76ers entered Monday night's contest against the Minnesota Timberwolves with a pitiful mark of 0-14. Even with a youthful starting duo down low of Nerlens Noel and Jahlil Okafor, there has been no brotherly love whatsoever for Philly fans. If the Wolves are able to knock off the visiting Sixers and break out of a streak of their own (they're currently winless at home), that would set up an 0-15 mark entering a Wednesday night meeting with the Boston Celtics.
Whether or not you enjoy seeing a team fail this miserably and another group blow past every competitor with ease, there is no denying that history is being made this fall. Let's analyze the upcoming schedules for the Warriors and 76ers to offer a final prediction of which streak will end first.
Philadelphia 76ers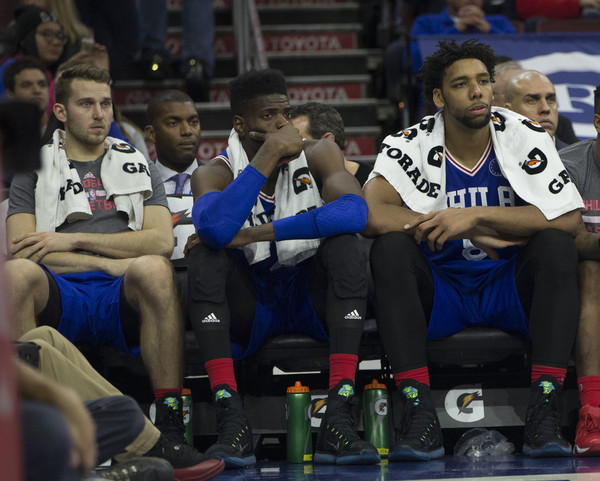 If you look at the recent history of the 76ers franchise, it's obvious that the organization is no stranger to losing. However, this year they've sunken to perhaps an all-time low. The team is not only last in the overall standings, but also ranks at the bottom in overall offense at 90.1 points per game.
"Led" by a starting backcourt of T.J. McConnell and Nik Stauskas, the squad averages just 18.9 assists per game, a figure that puts them at 26th overall. If you look at their game results up until this point, remarkably, they've had some very close calls. They've lost by totals of seven, four, six, eight, nine, six, and most recently, five points to the Miami Heat.
Upcoming schedule (with predictions)
11/23 @ MIN (LOSS)
11/25 @ BOS (LOSS)
11/27 @ HOU (LOSS)
11/29 @ MEM (LOSS)
12/1 vs. LAL (WIN)
Projected final losing streak: 18
Although the next three contest are on the road, they present decent shots at picking up the elusive first victory. We see Minnesota, Boston, and Houston all squeaking by though, with Memphis winning a blowout. On the first day of December, back home, we envision the Sixers securing their first win of the year against the Los Angeles Lakers. If this holds true, that 18-game losing streak will tie for the worst start in league history.
Golden State Warriors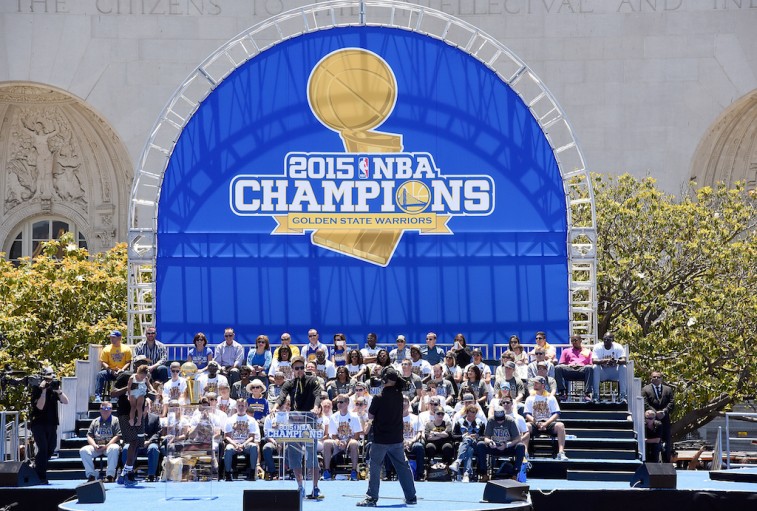 Even aside from the obvious with their place in the league standings, the Sixers and Warriors' seasons so far have been polar opposites in many ways. While Philadelphia is last in scoring, Golden State is first, at a staggering 114.5 points per game — nearly 24.5 more than their counterparts. The Dubs also pace the NBA in assists per contest at 29.4.
Additionally, while the 76ers have come so close to ending their futility for one night, the Warriors have dominated with ease for the most part. Their average point differential is 14.4 points per game (also the league's best), and they've had double-digit wins in nine out of 15 victories.
Upcoming schedule (with predictions)
11/24 vs. LAL (WIN)
11/27 @ PHO (WIN)
11/28 vs. SAC (LOSS)
11/30 @ UTAH (LOSS)
12/2 @ CHA (WIN)
Projected final winning streak: 17
On paper, the upcoming schedule for the champs does not seem too daunting. However, after coasting to a "W" on Tuesday, we expect the Dubs to face a challenging task on the road against the surprising Phoenix Suns. On the second half of a tough back-to-back, we foresee Curry and crew finally ending their winning streak at 17, with a home loss against the upstart Sacramento Kings. If our predictions come to fruition, enjoy the last week of scorching and ice cold streaks in the NBA, because we see the champs dropping their first one on Saturday and the Sixers finally winning on Tuesday.
All data, current as of November 23, courtesy of NBA.com, Basketball-Reference.com, and ESPN.com.
Follow Victor on Twitter @vbarbosa1127