Which New York Giants Co-Owner Is Worth More: John Mara or Steve Tisch?
Inheriting an NFL team from your family isn't a shabby deal. That's how New York Giants co-owners, John Mara and Steve Tisch, feel. Both men worked in other industries before the family business called. Now, Mara and Tisch are in charge of one of the most valuable NFL teams. Their personal net worths aren't anything to sneeze at either. But which Giants co-owner is worth more?
How John Mara and Steve Tisch made their money
RELATED: Are There Any Black NFL Team Owners?
Both the Mara and Tisch families have been involved with the Giants for years, reports Sports Illustrated. Mara's grandfather, Tim, founded the team in 1925, and his sons inherited it. But Mara wasn't always involved in the operations. He went to law school at Fordham University and practiced at several law firms before joining the Giants in 1991. The Richest reports that Mara's estimated net worth is $500 million.
Tisch's story is different. His father and uncle cofounded Loews Corp, a publicly-traded company dealing in insurance, hotels, and natural gas pipelines. His brother Jonathan remains a co-chair of the corporation today. Then, in 1991, his father Bob bought a 50% stake in the Giants for $75 million.
While it's clear that Tisch came from money, he paved his own way and became a producer of big-name films like Risky Business, Forrest Gump, and American History X. Forbes estimates his net worth as over $1 billion.
Mara and Tisch's NFL success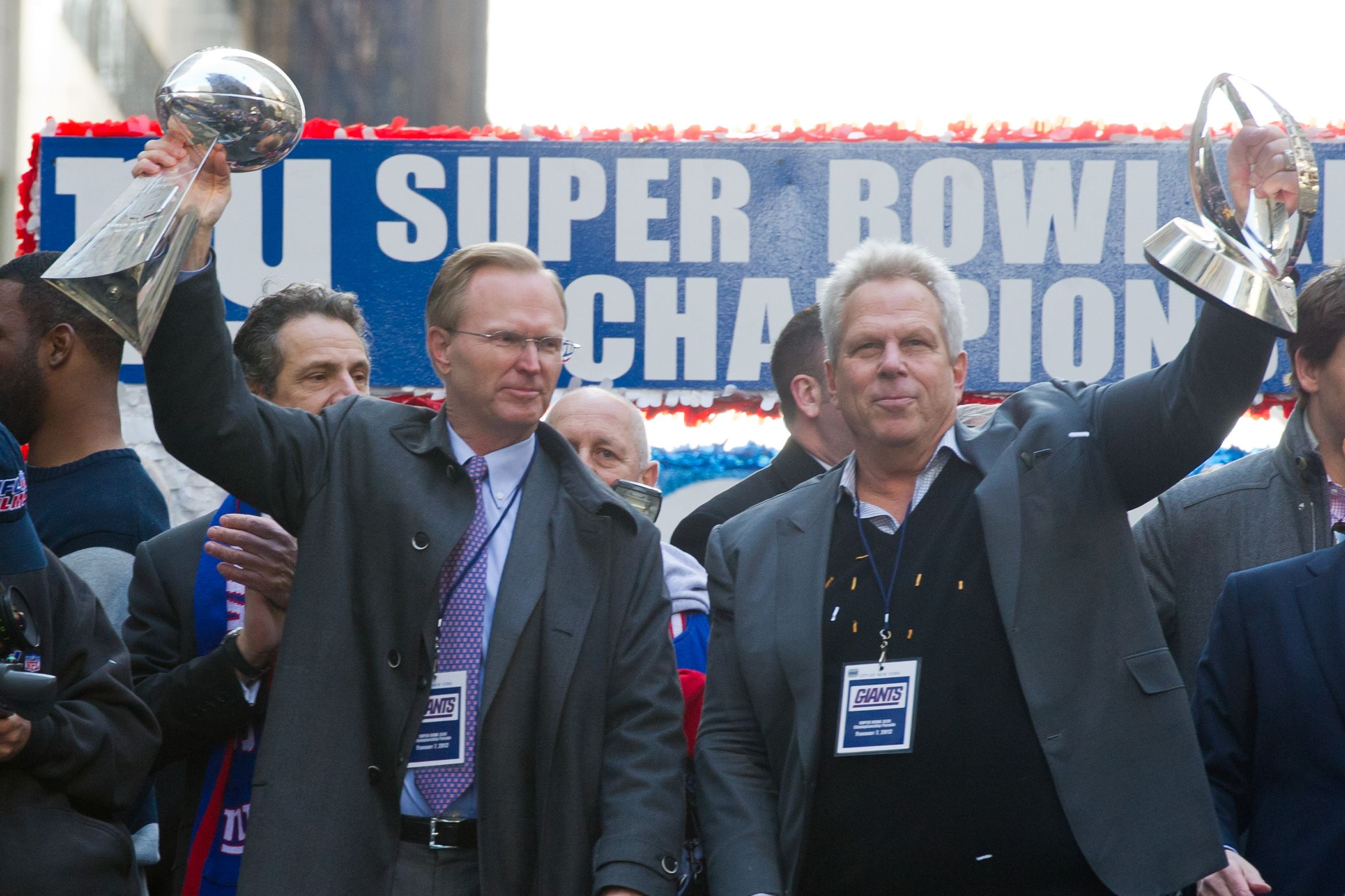 RELATED: Are Jerry Jones and Robert Kraft the Most Privileged NFL Owners?
While the Mara family has been a part of the Giants since its inception, since the Tisch family entered the picture, the team has three Super Bowl titles (1991, 2008, and 2012). The co-owners are quite compatible and have a pretty easy-going relationship. However, Mara did raise a few eyebrows over comments he made about the 2019 quarterback selection.
At the time, Eli Manning was in the autumn of his career. The Giants had just selected quarterback Daniel Jones as an eventual replacement. But Mara commented that he wanted Eli to play great and hoped Jones didn't see the field. While Mara had a fair point, his delivery caused a bit of a stir at a time when the Giants needed all the help and support they could get.
Triumphs and tragedy
While it seems like Tisch has had an easy go of it, he's had his own fair share of tragedy. In August 2020, Tisch reported that his daughter Hilary died. She was only 36 at the time of her death. Reports claim she suffered from depression for years and was hospitalized as a result of suicide. The family was devastated by her passing.
Before his daughter's tragic death, Tisch was a force in Hollywood. Not only does he have Super Bowl rings, but he also has an Oscar. While the two may seem like worlds apart, Tisch disagrees. The New York Film Academy says Tisch finds similarities between the entertainment and sports industries. He says they're both about gaining an audience and providing people with entertainment. He explained that the Super Bowl has it all — drama, excitement, and tension — without hours of screenplay writing.
Tisch and Mara are looking at getting the team back to the Super Bowl and providing their fans with all the heart, heroes, and villains they can take. Indeed, that just might sound better than one of Tisch's movies.