Which NFC Team Can Challenge the Tampa Bay Buccaneers This Year?
The defending Super Bowl champion Tampa Bay Buccaneers, along with the Kansas City Chiefs, are still the favorites to return to the Super Bowl.
But in the NFC, several teams can pose a serious challenge to the champs and their Super Bowl hopes.
And some of them may surprise you.
Green Bay Packers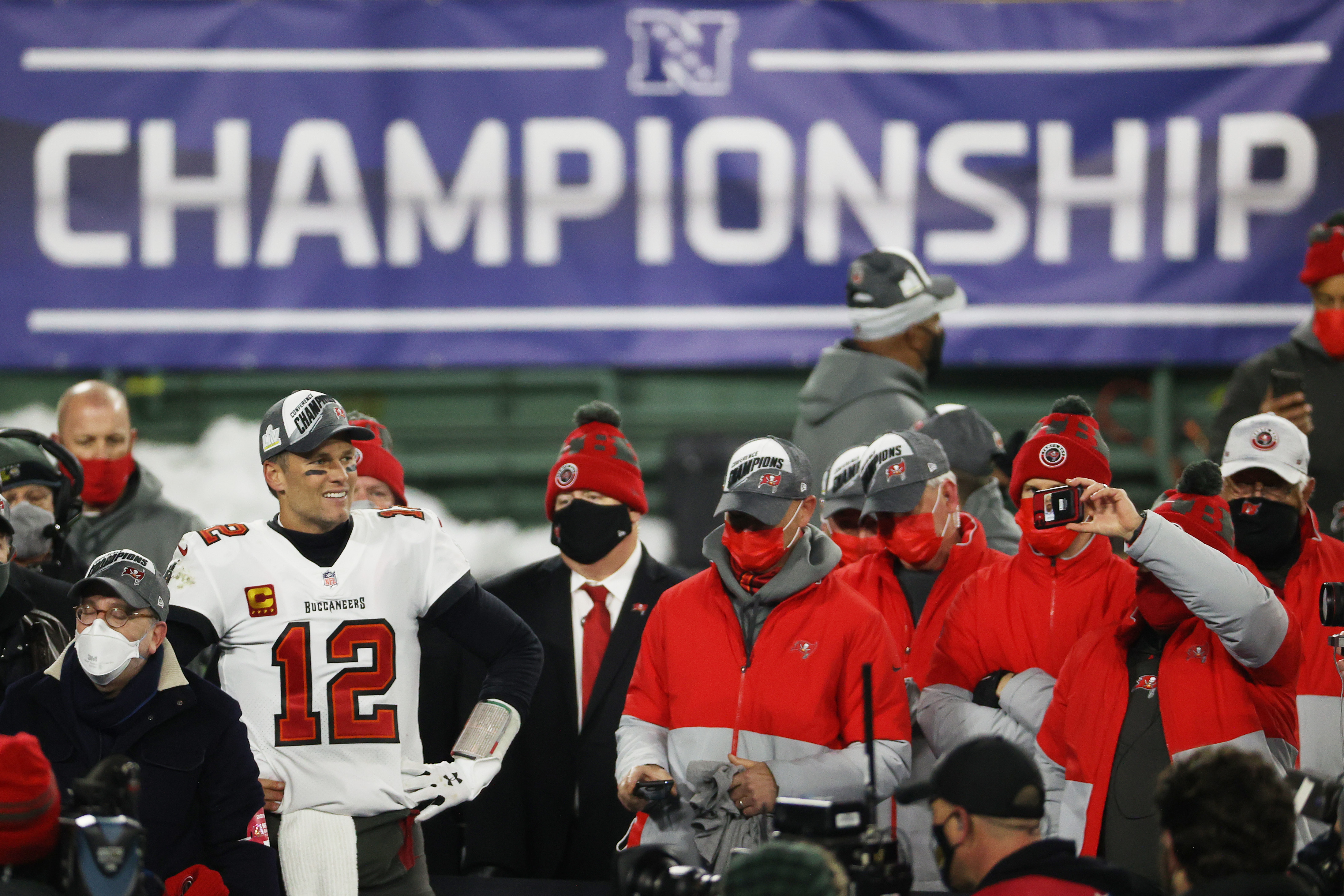 Yes, the Pack are without star quarterback Aaron Rodgers, but that doesn't mean they aren't still a serious threat.
The Packers do have a lot of question marks coming into the season, mainly having to do with the starting quarterback role. But if that issue gets resolved, especially if Rodgers comes back, they can make a run at the Bucs.
Keep in mind that last season, the Pack were only a touchdown and a two-point conversion away from tying the NFC Championship Game but settled for a field goal. Green Bay's defense may not be the best in the NFC, but it gave Tom Brady fits in that NFC title game by putting pressure on him, which made him throw three interceptions.
Los Angeles Rams
The Rams are just a few years away from going to the Super Bowl, and now that they have traded for former Detroit Lions quarterback Matthew Stafford, the expectation is that they will make another run in the NFC.
In spite of their issues at quarterback with Jared Goff last year, the Rams still managed to make the playoffs as a wild card before losing to the Green Bay Packers.
While the Rams offense ranked 22nd in the league last year, their defense was the best in the NFL, according to USA Today.
If Stafford can put it together on offense along with this Rams defense, they could be trouble for not only the Bucs but also the rest of the NFC. The only question the Rams may have is whether Stafford can come back from the injuries he suffered last year.
Seattle Seahawks
It seems like we forget about the Seahawks every year, but they are always in the mix in the NFC. They are in a tough NFC West division with the Rams, Arizona Cardinals, and San Francisco 49ers.
As such, their road to the NFC Championship Game won't be easy. But as long as they have Russell Wilson at quarterback and Pete Carroll coaching, they will always have a chance.
The Seahawks defense, which used to be a mainstay, finished in the middle of the NFL last year at No. 15. That's not bad, but if they want to make a run at the Bucs, their numbers on defense have to get better.
The Seahawks offense finished in the top 10 last year with Wilson again putting up MVP-type numbers. He threw for over 4,200 yards and 40 touchdowns, which tied for second in the league, and only had 13 interceptions.
If Rodgers doesn't come back to Green Bay, the Seahawks may have the best chance of any team in the NFC to take down Tampa Bay
RELATED: Bruce Arians Is Prepared to Make a Personal Change to Help His Tampa Bay Buccaneers Team Win Another Super Bowl Title: 'I'm Going to Have to Be Harder'