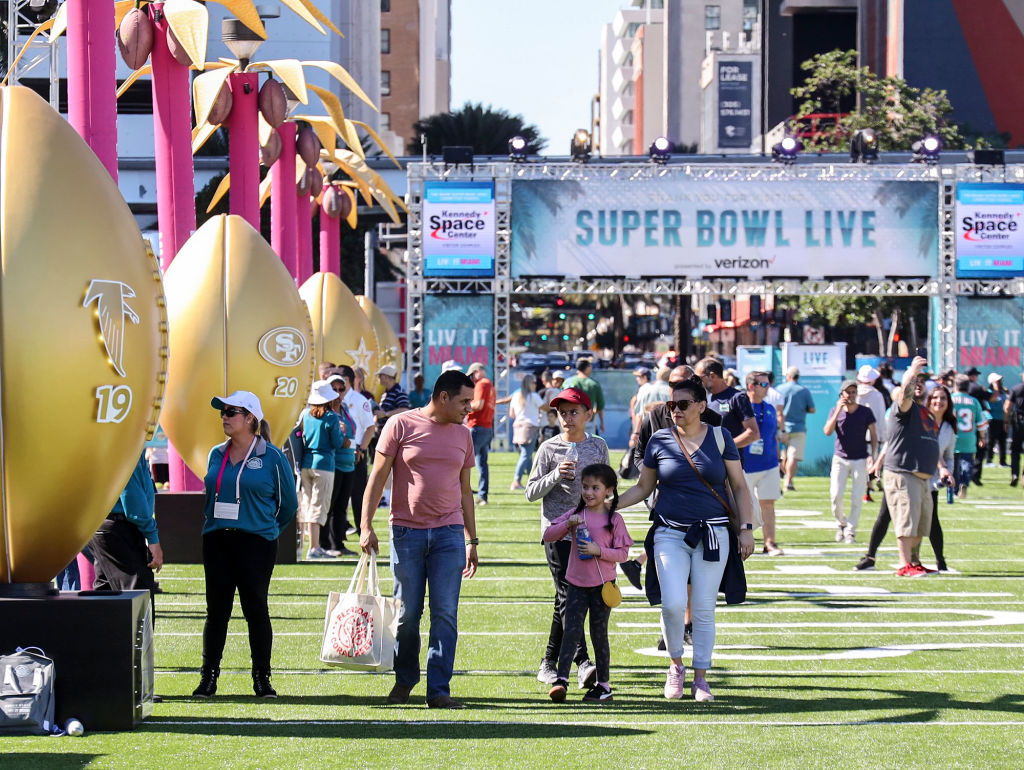 Which NFL City Has Never Hosted a Super Bowl?
So much coordination goes into the Super Bowl, including picking the right location. Do you know which NFL cities have never hosted it?
The Super Bowl is the NFL's crown jewel. Along with a matchup of the two best teams from the AFC and NFC, it's the culmination of a lot of work by the league. So much coordination goes into the event. This includes picking the right location well in advance. Do you know which NFL cities have never hosted the big game?
How Super Bowl host cities are chosen
A lot of factors go into the NFL's decision about which city should host the Super Bowl. These include:
Weather: Warm-weather cities typically host Super Bowls. If not, a city with a domed stadium is chosen. Detroit hosted two Super Bowls due to its stadiums featuring domed roofs. 
Location: A city's infrastructure has a lot to do with its attractiveness as a Super Bowl candidate. Many cities aren't equipped to handle the influx of people a Super Bowl brings. A city requires the right lodging, transportation, and other amenities to support an event of this scale. 
Stadium: The NFL loves to show off its teams' new facilities. Teams with newer, more state-of-the-art stadiums get ushered to the front of the line as host cities. 
Accommodations: According to CBS Baltimore, the NFL requires a potential Super Bowl market to have a minimum of 25,000 hotel rooms in the area.
Which cities have hosted the Super Bowl most frequently?
Here are the cities that have hosted the most Super Bowls:   
Miami: 11
New Orleans: 10
Pasadena: 5
Tampa: 4
San Diego: 3
Atlanta: 3
Houston: 3
The league has a number of one-time hosts as well. Miami and New Orleans in the lead show the league's preference for warm weather and domes. They're also attractive tourist destinations. For many of the events surrounding the Super Bowl, it's ideal to hold them in popular cities.
While the league has its favorite spots, many NFL cities have never hosted a Super Bowl. And it's unclear if this will ever change despite some of the cities bidding to host.
Which NFL cities have never hosted a Super Bowl?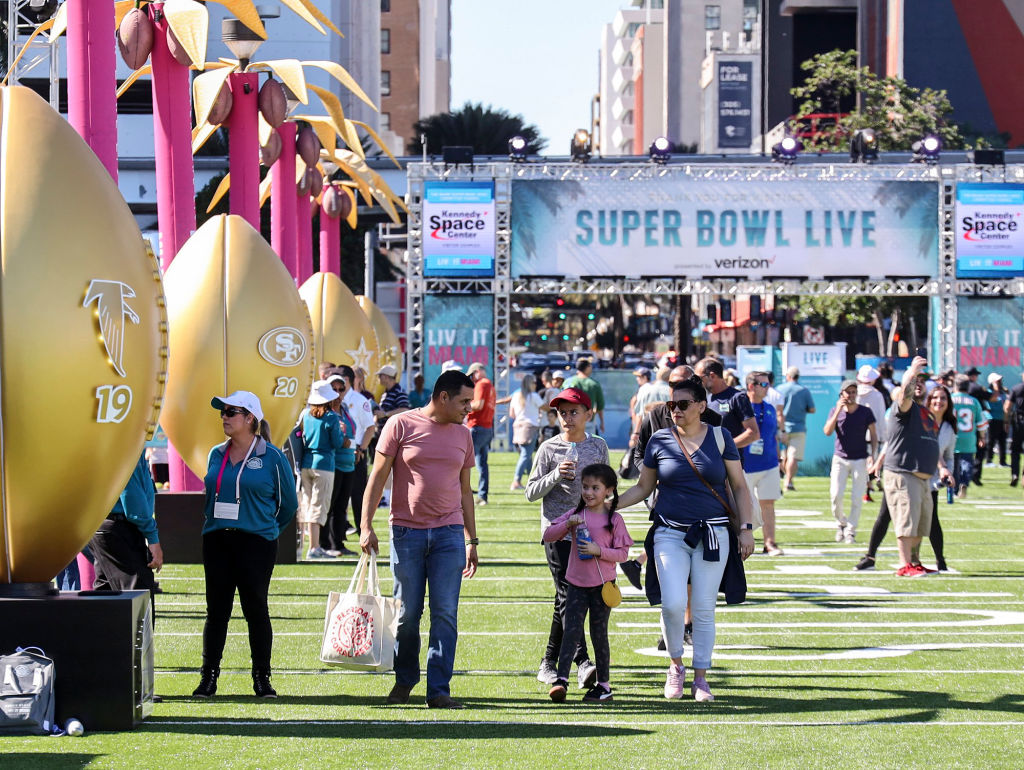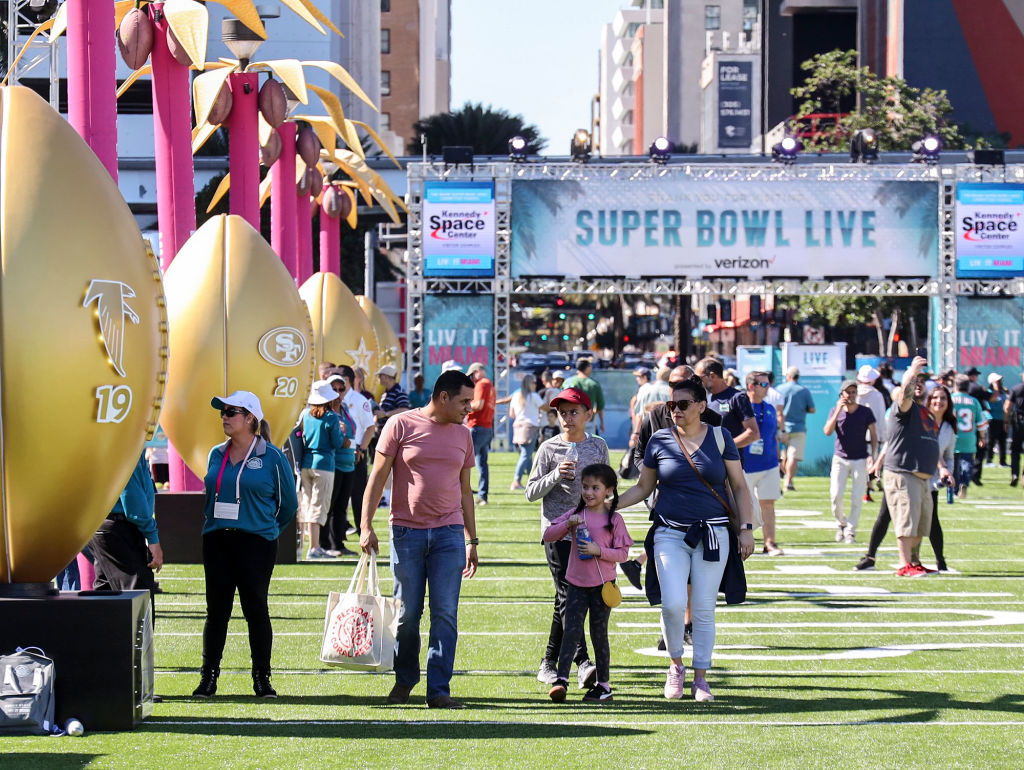 The following NFL cities have never hosted a Super Bowl:
Baltimore Ravens
Buffalo Bills
Carolina Panthers
Chicago Bears
Cincinnati Bengals
Cleveland Browns
Denver Broncos
Green Bay Packers
Kansas City Chiefs
New England Patriots
Oakland Raiders
Philadelphia Eagles
Pittsburgh Steelers
Seattle Seahawks
Tennessee Titans
Washington Redskins
Why have these cities been left out? For one, January and February's harsh weather makes it difficult for many of these markets. The league has only played once in open-air and cold weather — in East Rutherford, New Jersey, reports Fox Sports. Luckily, temperatures were moderate and the game wasn't affected.
If these cities want to host the Super Bowl, they'll need to build a modernized stadium with a dome. An example of this is U.S. Bank Stadium, which the Minnesota Vikings have called home since 2016. The brand-new, enclosed stadium hosted Super Bowl LII in 2018.
One NFL city that likely won't ever host the Super Bowl: Cincinnati. Why? Well, the Bengals' ownership is famous for not investing enough money back into the team for it to be successful. The odds of them building a new, enclosed stadium are just about zero. (The Cleveland Browns also don't seem likely to build a new stadium any time soon, so Ohio's out of luck.)
Stadium issues aside, there is a precedent for midwestern cities hosting the Super Bowl. Indianapolis, Minneapolis, and Detroit have pulled it off. As long as they meet the requirements, NFL cities don't have to be a metropolis like New York or LA to play host.
Unfortunately, the weather and stadiums will continue to be many NFL teams' greatest roadblocks to a home Super Bowl.
Follow more updates from Sportscasting on our Facebook page.