Which NFL Positions Have Seen the Most Players Arrested?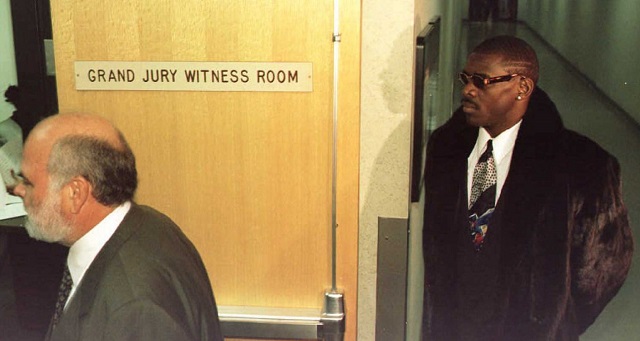 2014 has not been a great year for the NFL, as you may or may not have noticed. Between the clamor over concussions and CTE (chronic traumatic encephalopathy), the domestic violence arrests, and the sluggish reaction by the league to more or less everything that's come its way in the process, football is not in the greatest zone right now, as far as its grip over the country and its place atop the totem pole of American sports is concerned.
On the other hand, NFL players still get arrested less frequently than people who aren't in the league, so perhaps there isn't quite the cultural problem among football athletes that there seems to be sometimes. We know that when players do get arrested — and it should go without saying that not everyone who gets arrested is actually guilty of the crime that person has been arrested for — it tends to be for DUI and domestic violence, but what's yet to have been delved into with any frequency is which players get arrested the most often. As in, are tight ends more likely to get busted than wideouts? Is there a difference in arrest rates between quarterbacks and safeties? What is the sound of one hand clapping?
The last one is still a meditative koan, but the other questions are things we can answer thanks to USA Today's NFL Arrest Database, an invaluable device when talking about crime and the NFL. Read on to see the positions that have garnered the most police reports. For the completists, the slots that totaled fewer than 10 arrests were punters (three), centers (four), long snappers (one), and offensive linemen. We didn't forget about them — they're just few and far between.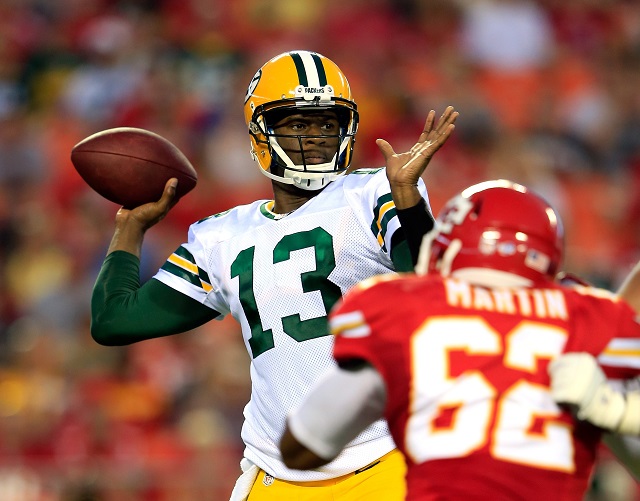 11. Quarterback, 14 arrests
From the look of things, it appears that quarterbacks don't get into much trouble beyond DUI busts — they account for eight of the 14 total arrests in the database, with the earliest coming from 2000 (Brian Griese). We assume that back in the day, if a police officer happened to pull over, say, Joe Namath, he'd touch the fur coat and let him go on his merry way, because quarterbacks get all the breaks, right? Also of note: Michael Vick is on this list twice, once for dog fighting and once for fishing in a private lake, which might be the lamest reason to call the police on anyone, ever.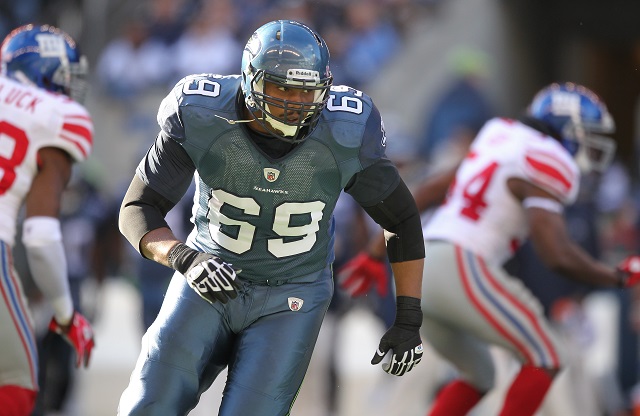 10. Offensive guard, 19 arrests
Of the 19 arrests in the database for offensive guards — if your football knowledge is a little rusty, the OGs are the players who fill out the space on the offensive line between the center and the tackles — none is more fantastic than that belonging to Chester Pitts, pictured above. Per the USA Today database, "Pitts was accused of driving away despite police orders" after being pulled over for making an illegal turn. We can sympathize with his thought process.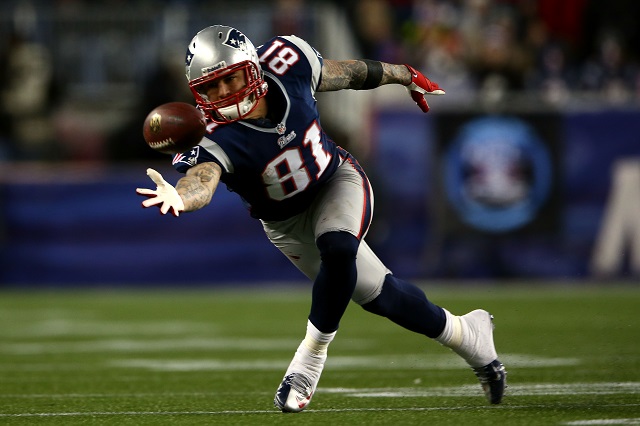 9. Tight end, 33 arrests
While Aaron Hernandez is arguably the most infamous NFL player to be arrested since O.J. Simpson, given the sordid nature of his arrest and the subsequent coverage, tight ends are relatively free of police involvement, although a third of the position's arrests have come from DUIs, with domestic violence coming second — that follows the pattern of the league as a whole.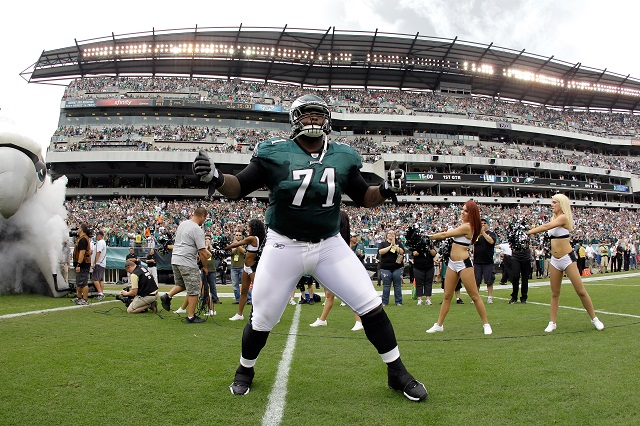 8. Offensive tackle, 42 arrests
Consider this a defense of Jason Peters, who added to this total with a questionable arrest for being "accused with [sic] playing loud music, disturbing the peace in Shreveport, LA." How silly. It's a lot more fun to chuckle about that then to consider some of the others, although nothing beats Richard Collier, who got picked up for drunk driving after he was found passed out in a McDonald's drive-thru.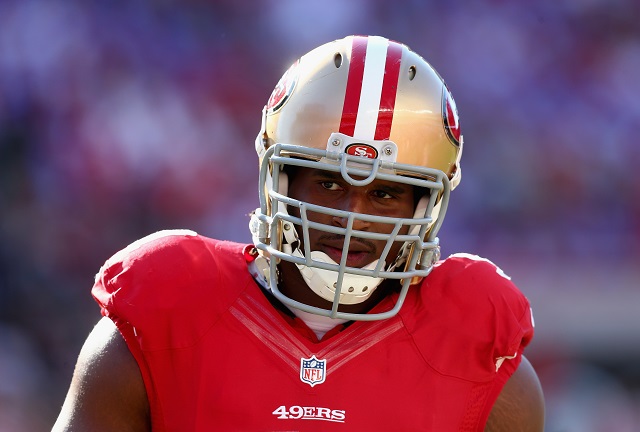 7. Defensive end, 62 arrests
That's Ray McDonald, who became the latest lightning rod in the NFL's discussion about domestic violence when it was announced that the 49ers were going to buck the trend and keep him on the field. When noise about benching the defensive end grew, coach Jim Harbaugh responded by saying that the 49ers have  a "respect for due process. And we're not going to flinch, based on public speculation."
6. Defensive tackle, 64 arrests

Boosted by the four arrests each for Albert Haynesworth, Leonardo Carson, and Terry Johnson, the DTs and the DEs are arrested more often than their offensive line counterparts for reasons that no one seems to be able to discern. Is it possible that there's some sort of correlation? Maybe, or maybe defensive players just have worse luck with the police.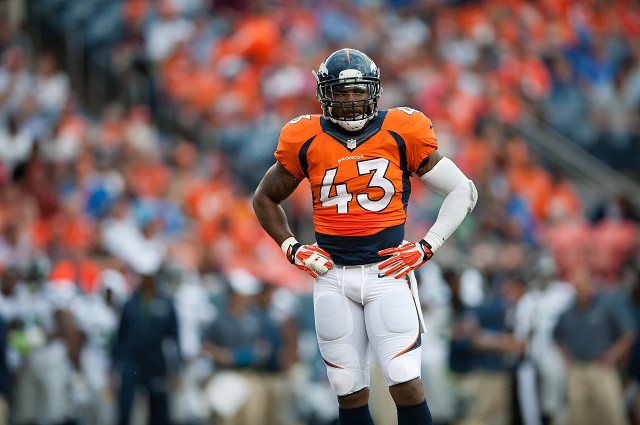 5. Safety, 66 arrests
If you look for yourself, you'll see that the database only lists 63 players under safety, and there's a reason for that. That reason is because Damien Robinson's position is filed as NYJ, rather than as safety, and two more are located under the heading "defensive back," a category that also includes corner. They've been re-sorted accordingly.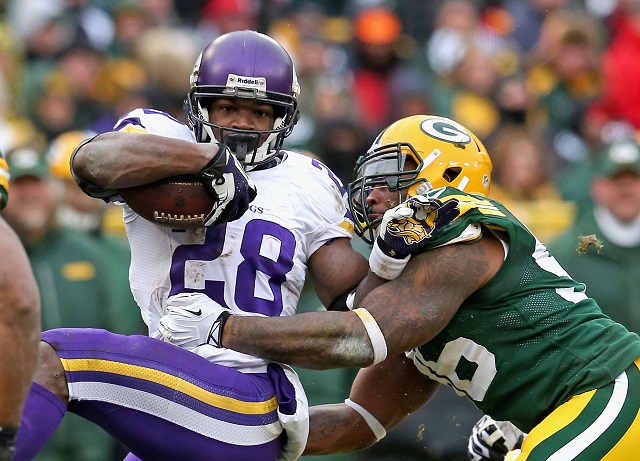 4. Running back (including fullback), 93 arrests
Similarly, we've combined running backs and fullbacks on this list, while USA Today keeps them separate. You could make the argument that they're different enough to deserve it, but that's splitting hairs. Obviously RBs are the ones in the spotlight the most right now, with Adrian Peterson, Ray Rice, and Jonathan Dwyer all coming under intense scrutiny for their behavior.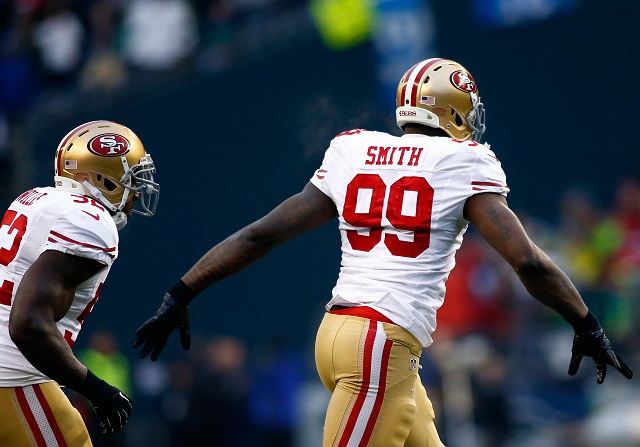 3. Linebacker, 93 arrests
We're giving linebackers the nod because of the fullback/running back split, and also because it's important to note that not all arrests come out of any special kind of malfeasance. Take Aldon Smith, who was arrested in April for making a bomb threat at LAX — Smith is a player who's had visible and public problems with substance abuse — he's also been popped for DUI and has been the subject of a team intervention — and it wouldn't be correct or equitable to take his arrest as an impingement on his character.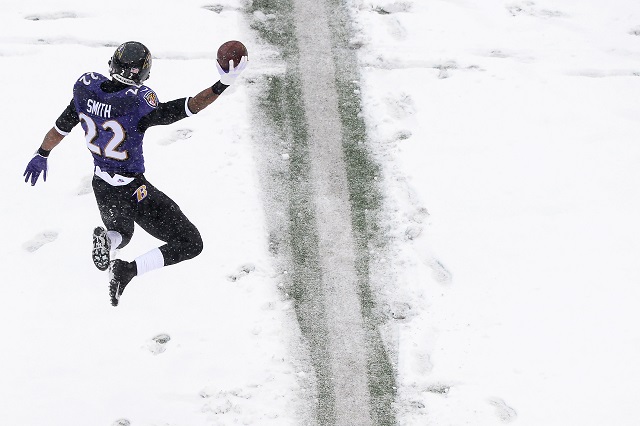 2. Cornerback, 99 arrests
While Jimmy Smith was one of the more recent cornerbacks to find himself temporarily cuffed, the most entertaining story has to go to Leigh Bodden, who, in 2007, was "[a]ccused of failing to comply with police at Cleveland airport. Police said he drove backward on one-way street, resisted arrest and argued." Granted, we don't know what the argument was about or how intense it was, but come on, how absurd is that sentence?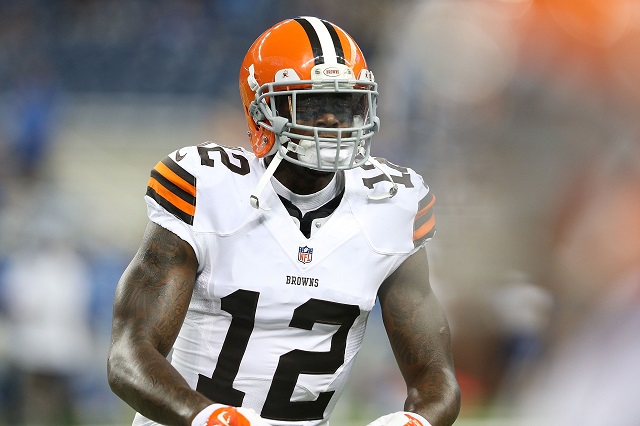 1. Wide receiver, 122 arrests
In the countrywide narrative that defines American football, wideouts have a reputation for diva behavior and assorted antics. Given their substantial head start on every other position in the league when it comes to arrests, the storytelling crutch may have a significant basis in reality. Luckily for Josh Gordon, who is seemingly unable to make it through a regular season without being arrested or busted and subsequently suspended, the NFL is changing its rules regarding suspensions due to its drug policy — and, by extension, a player's offseason involvement with the police.