Which NFL Quarterback Had the Most Cyber Monday Sales on Fanatics?
Lamar Jackson has taken the football world by storm in 2019. Jackson has led the Baltimore Ravens to eight straight wins, and they are now tied with the New England Patriots and the San Francisco 49ers for the best record in the NFL at 10-2. The second-year quarterback has 2,532 passing yards and a 25-to-5 touchdown to interception ratio to go along with 977 rushing yards and seven rushing touchdowns in 2019. He is the clear front-runner to win NFL MVP this season.
And for Fanatics, a popular online sports retail company, Lamar Jackson is proving to be an MVP of merchandise sales. No single player's merchandise produced more sales than Jackson's during the site's Cyber Monday sale on December 2.
Lamar Jackson is the king of Cyber Monday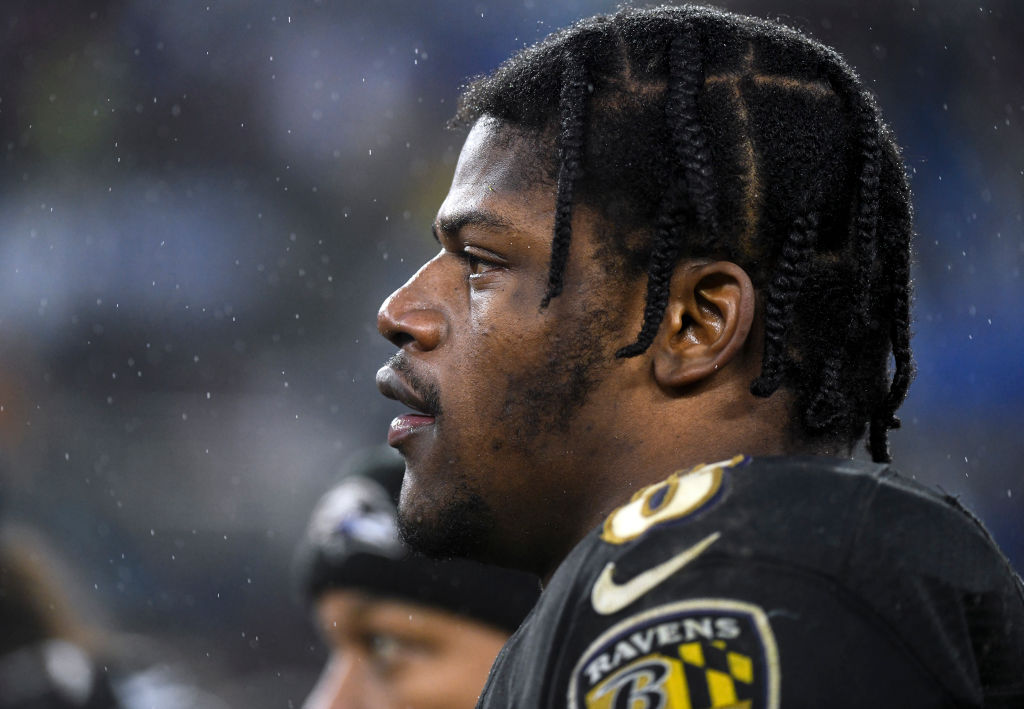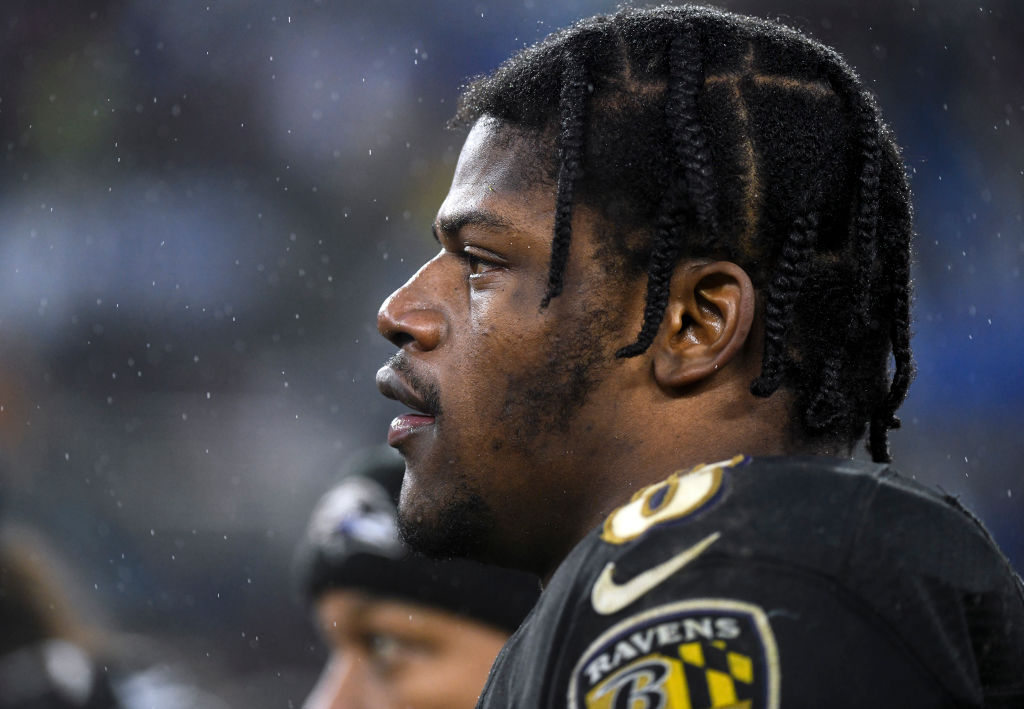 Cyber Monday began in 2005 as an answer to Black Friday. Before physical retail stores started partaking in online sales as well, the idea was that the Friday after Thanksgiving featured huge sales in retail stores while the Monday after Thanksgiving would feature huge sales online. Nowadays, the whole weekend after Thanksgiving blends together into one big sale, but Cyber Monday is still a big deal for online-only retailers like Fanatics.
And Lamar Jackson won the day, per ESPN's Adam Schefter. No player sold more combined merchandise than Jackson, who has far more merchandise on the site than just his jersey. Other Lamar Jackson gear that contributed to his sales numbers include t-shirts, hoodies, infant bodysuits, photos, plaques, posters, and more.
But while Jackson was the biggest overall winner for Fanatics on Cyber Monday, his jersey was not the site's best-selling jersey. That distinction went to a seasoned veteran.
Tom Brady's jersey was the most popular jersey this year
Tom Brady has been in the NFL for 20 seasons. You would think that after all of these years, everyone who wanted a Tom Brady jersey would already have one, if not several. But even on a 2019 Cyber Monday dominated by the 22-year-old Lamar Jackson, it was the 42-year-old Tom Brady that had more jersey sales than any other player in the NFL.
This may not have come as a surprise to people who saw the NFLPA's report this offseason on licensed jersey sales earlier this year. From March 1 through May 31 of 2019, Odell Beckham Jr.'s new Cleveland Browns jersey was the second-most popular jersey sold. Khalil Mack coming off of his first year with the Chicago Bears was No. 3, Sam Darnold and Baker Mayfield coming off of their rookie seasons came in at No. 4 and No. 5, and Patrick Mahomes coming off of his MVP season was at No. 6.
The 42-year-old Tom Brady was at No. 1 on that list, coming off of his sixth Super Bowl Championship.
Jackson and Brady are battling for the top spot in the AFC
Tom Brady may have won the jersey battle on Cyber Monday, but Lamar Jackson won the total merchandise war. On the field in 2019, Lamar Jackson's Ravens won the battle with a 37-20 win over Brady's Patriots.
Who will win the war this postseason to come out on top in the AFC? Only time will tell. But if Cyber Monday sales are any indication, plenty of fans around the nation will be watching this season's playoffs unfold with some fresh new gear featuring these two quarterbacks.