Which NFL Rookie Quarterback Is in the Best Position to Be Successful This Season?
Which NFL rookie quarterback is in the best position to be successful in year one? Will it be Justin Fields? Mac Jones? Trevor Lawrence? Trey Lance? Or Zach Wilson? That may be a hard question to answer because the surrounding pieces can affect how they perform. 
Of course, the biggest determination of how these quarterbacks fare will mainly be based on wins. Los Angeles Chargers quarterback Justin Herbert did well as a rookie quarterback, but he didn't reach the playoffs. Miami Dolphins rookie quarterback Tua Tagovailoa's season, though, was much less impressive despite the fact his team was one win away from the playoffs.
Wins may be a major factor but so is being surrounded by the right pieces, which those two quarterbacks found out last year.
Justin Fields, Chicago Bears
Justin Fields is the only rookie quarterback whose team made it to the playoffs last year. So out of all five options, he may be the one most likely to come away with the most success this season.
The only problem is that despite making the playoffs last year, the Chicago Bears struggled on offense. To see how badly they needed help, all you had to do was witness their 21-9 playoff defeat versus the New Orleans Saints in the Wild-Card Round.
Fields will give the Bears a mobile quarterback who is also a great passer and can move the ball down the field. He may be upset that he didn't go first overall in the draft, but he is probably in the best position of all the young quarterbacks to make the playoffs this season.
Mac Jones, New England Patriots
Jones, who the New England Patriots picked 15th overall, is also in a good position to succeed. He has a veteran head coach in Bill Belichick who, like Nick Saban, Jones' head coach at Alabama, has had success winning championships.
He also gets to learn from former NFL MVP Cam Newton, who can share his knowledge of the position.
So, there really is no rush for Jones to start right away, especially if Newton can get off to a better start than he did last year. 
Jones also has the luxury of being surrounded by better talent than most of the other rookies, including former Alabama teammates Damien Harris at running back and All-Pro linebacker Dont'a Hightower. The Pats didn't miss the playoffs by much last season, and they are seemingly back at full capacity. Jones can either sit back and learn or take charge of this team and ride it into the playoffs.
Trey Lance, San Fransico 49ers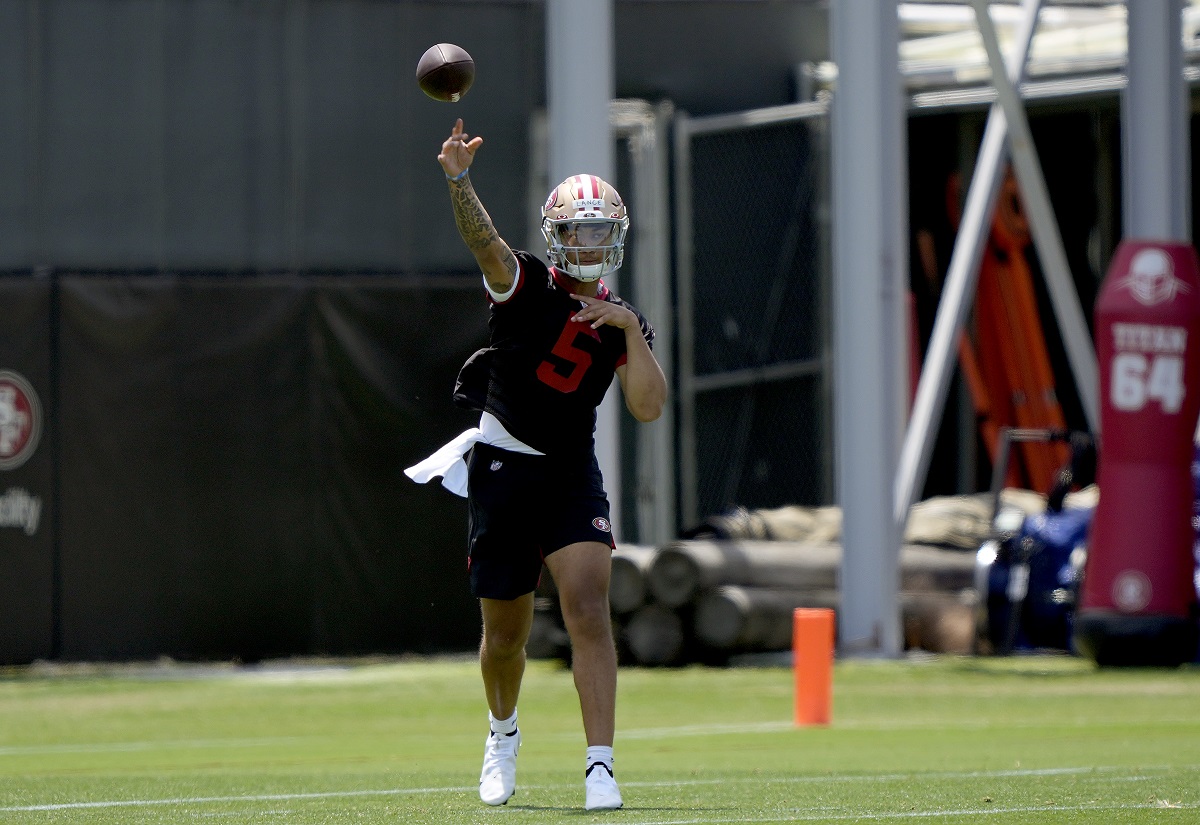 Lance is also in a good position to find success this season. The San Francisco 49ers were in the Super Bowl a few years ago, but they were hit with a rash of injuries last year, including one to starting quarterback Jimmy Garoppolo.
Some of Garoppolo's teammates have already come out in support of the 29-year-old quarterback but recognize that Lance's time maybe sooner than later.
"I'm a realistic guy, and I know the numbers," San Francisco 49ers fullback Kyle Juszczyk said on the Ross Tucker Football Podcast. "Correct me if I'm wrong. I don't think there's been a rookie quarterback that's won a Super Bowl, so I'm aware of that. My thought is that as long as Jimmy's healthy, I think he's our guy."
Lance will be one of the most talented quarterbacks in the league. But like Jones, he can take his time and learn while developing behind a veteran quarterback.
Trevor Lawrence, Jacksonville Jaguars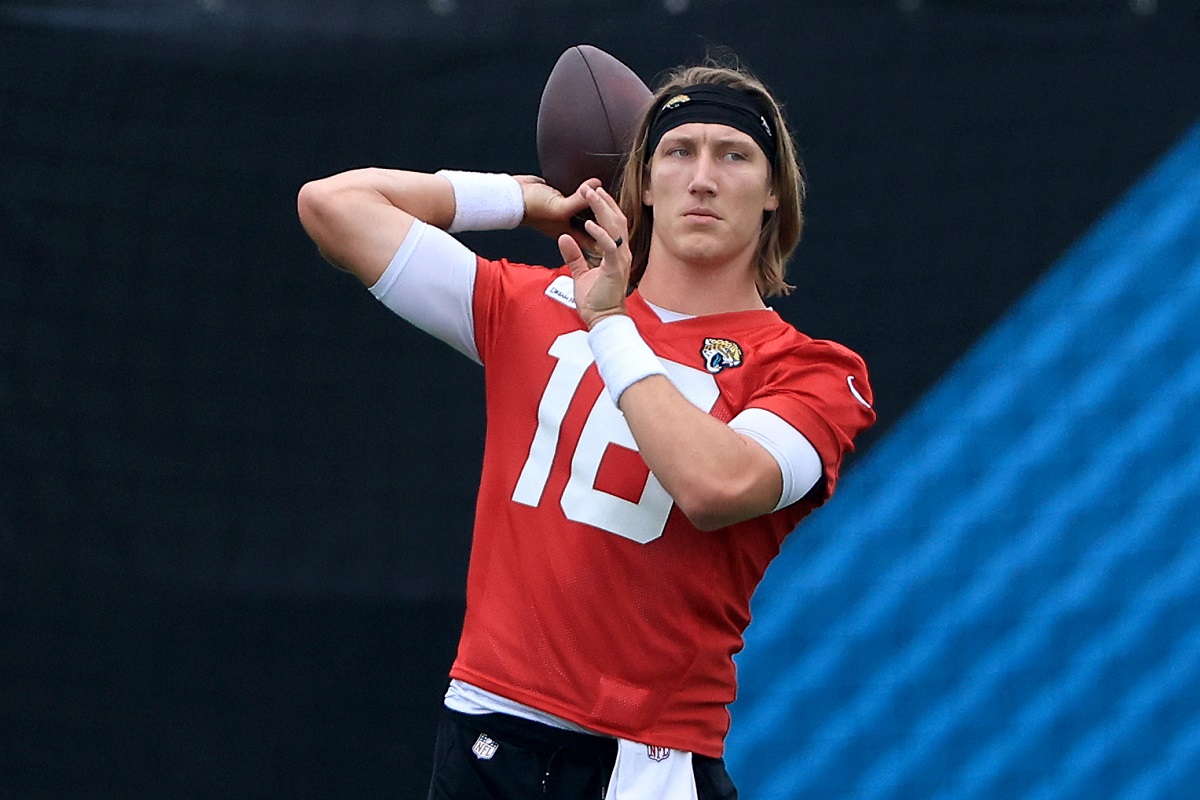 Lawrence has the ability to carry a team, but does he have enough talent surrounding him? 
Unlike Fields, Jones, and Lance, he's on a Jacksonville Jaguars team that is literally starting over with him and new head coach Urban Meyer.
This club has had success in the past, but a 1-15 record last year may not lead to success in 2021. It may take a season or two for Meyer and the front office to gather up enough pieces for the 2020 Heisman runner-up to see success.
The offensive line and defense, which used to be a mainstay for this team, need some work. Success for Lawrence may be determined by how the other top draft choices pan out over the next few years. 
Zach Wilson, New York Jets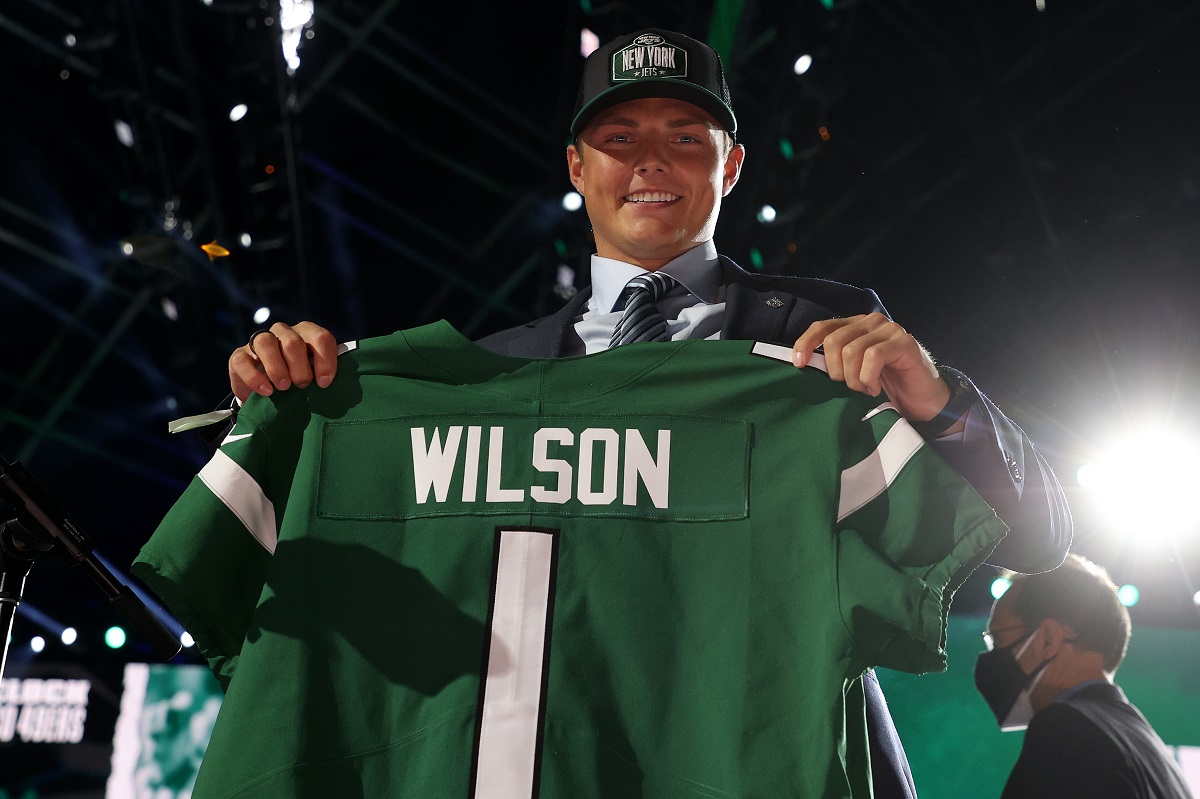 The quarterback least likely to see any real success this season is Wilson. 
That's not because he isn't talented. He is just on a New York Jets team that hasn't had much luck at the quarterback position over the years.
When you see the names of Tim Tebow, Sam Darnold, Josh McCown, Geno Smith, and Ryan Fitzpatrick, each of whom has been a starting quarterback for the Jets in the past seven years, you should realize that Wilson might need to endure a few long years. Talent alone won't save him without decent management that knows how to surround him with better pieces like a stable running back and better wide receivers.
The Jets' defense does seem to be on the rise, and if their offense can catch up, Wilson may not have to wait long to find success.